Welcome to the latest installment of the Beer Pass. If you've already purchased a pass, thank you! If you haven't, you should check out this page to learn how it works. Below you'll find some information about each of this month's selected beers.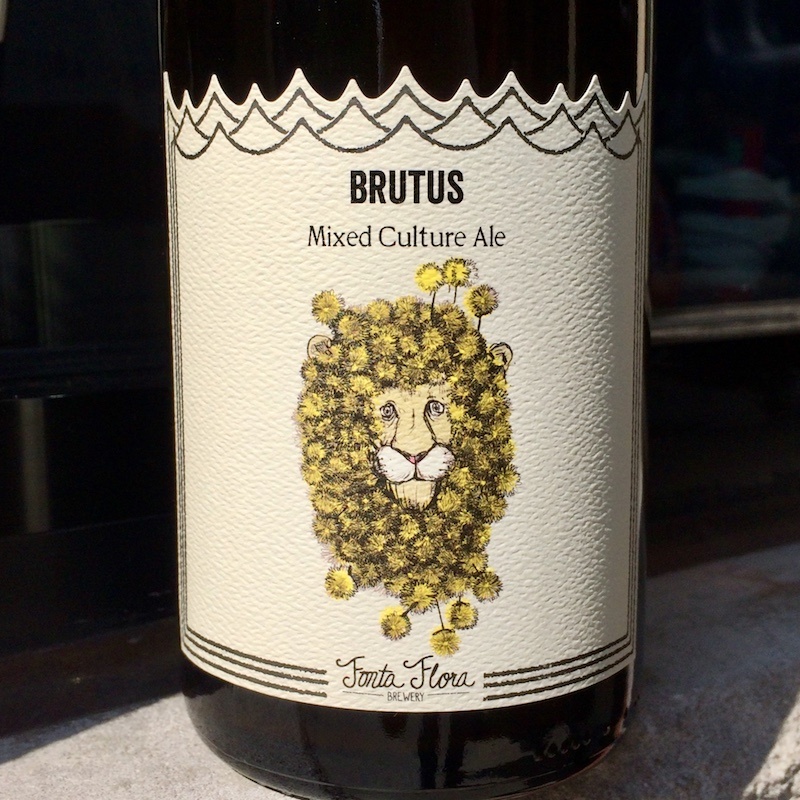 Switchback Ale
When you think of unfiltered ales from Vermont what comes to mind first? Chances are it's a hard to find super hoppy double IPA. But for many folks, especially those who actually live in Vermont, the beer that comes to mind is Swichback Ale, a not-so-hoppy, not-so-alcoholic, amber brew that was Vermont's number one draft beer for over a decade. I'm sure you've heard of bottle conditioned beers that develop carbonation naturally (like say, Allagash) and we've certainly had plenty of beers who are force carbonated (most beer). Switchback is unique in that they have specially designed fermenters that allow them to capture the CO2 created when the yeast converts converts the sugars in to alcohol that would normally vent out of the fermenter. Strange! The beer itself is a flavorful, fruity amber ale with exceptional balance. Be sure to rouse the yeast a little before pouring into a glass!
Fonta Flora Brutus
Fonta Flora Brewery integrates the soul of agriculture with the artisanship of zymurgy to create a menagerie of rustic and savory libations. Or at least that's what their website claims they do. This North Carolina brewery makes wide variety of beers, many of which feature novel ingredients native to their Appalachian locale. One of the brewery's first to enter Massachusetts, Brutus is a mixed-culture saison with local barley, rye, wheat, and foraged dandelions. Both wine barrels and neutral barrels are used in the making of this beer as is house yeast and brettanomyces yeast. Complex and interesting!
Brouwerij Huyghe Delirium Tremens
One of the benchmark Belgian Strong Pale Ale's, this beer has been brewed for over 30 years and counting and has lost none of its appeal over time, winning countless awards to boot. Three yeast strains and light bready malt combine to create a nice, warming, fruity, floral and peppery beer that packs quite a punch. Enjoy with caution!
Foreign Objects Eine Nachtliche Halluzination Keller Pilsner
Not much to say about this one other than that it is a crisp summer beer with a cool looking can to boot. Summer!