Welcome to the latest installment of the Beer Pass. If you've already purchased a pass, thank you! If you haven't, you should 
check out this page
 to learn how it works. Below you'll find some information about each of this month's selected beers.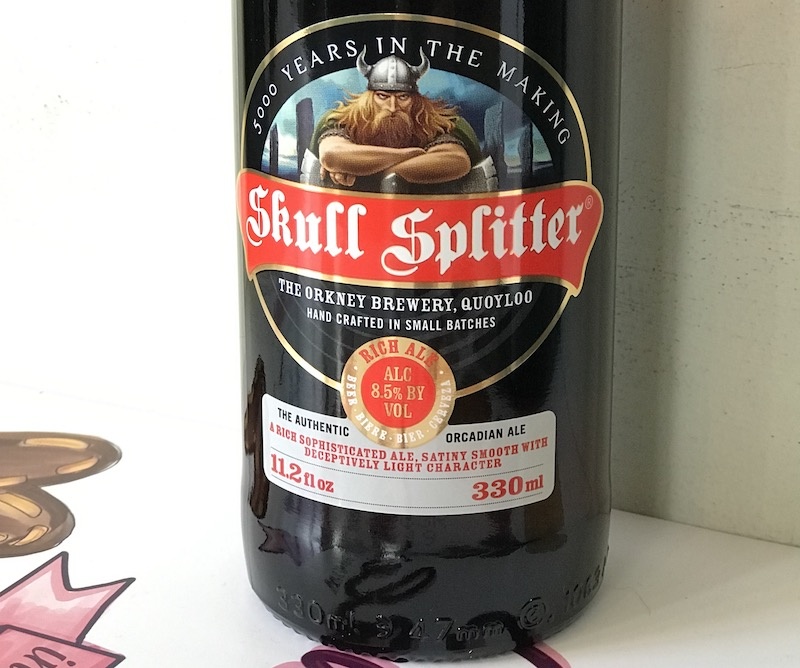 Orkney Skull Splitter
Here's a classic, yet unique ale from Scotland, bursting with fruits and spices. Rich, and bold flavors, but insanely drinkable at 8.5%, try to sip slowly if you can!
Rodenbach / Dogfish Head Vibrant P'Ocean
For the first time in its 200-year history, legendary Belgian brewery Rodenbach has joined forces with another brewery to collaborate on a beer. Vibrant P'Ocean was originally conceived at the 2018 Craft Brewers Conference by Dogfish Head's Sam Calagione and the brewing team from Rodenbach. It's a blend of a two-year, foeder-aged sour provided by Rodenbach and an elderberry, elderflower, and lemon sour from Delaware's Dogfish Head. The 4.7% ABV blend features a vibrant, red hue as well as jammy berry and floral lemon notes.
Peak Organic Nut Brown Ale
Peak's Nut Brown Ale is a classic English style brown with a moderate alcohol level, moderate amounts of noble hops, and perhaps a little more than moderate amounts of chocolate and munich malts. Sure, this beer has been around seemingly forever, but when's the last time you had one?
Lamplighter Fallon's Field Barleywine 2018
We probably sell more hoppy beers for Cambridge's Lamplighter than any other brewery, local or otherwise. This beast, however, is an entirely different animal. This English style barleywine is aged in port barrels and tips the scales at nearly 11% alcohol. Nutty, sweet, fruity, bold and delicious. This is the season to savor a beer like this, or you can age it for another year or two or three or four...
Vanished Valley Lost Town Stout
Valentine's Day is just around the corner, aka, pretty much the only time of year more than one person a week asks us if we have a chocolate stout on the shelves. This beer from Ludlow, Mass (exit 7 on the Pike) is exactly that, despite mentioning chocolate anywhere on the can. Strange, but we think you'll dig this rich, chocolate forward beer, especially if you let it warm up a bit. Dessert in a can!
Zywiec Beer
The flagship beer of Poland's Zywiec is a classic pale lager made with nothing but barley, hops, yeast and mountain water. It's a deceptively simple brew that has a delicious, light flavor. Perfect for those days when you just want a beer, man!