Welcome to the latest installment of the Beer Pass. If you've already purchased a pass, thank you! If you haven't, you should check out this page to learn how it works. Below you'll find some information about each of this month's selected beers.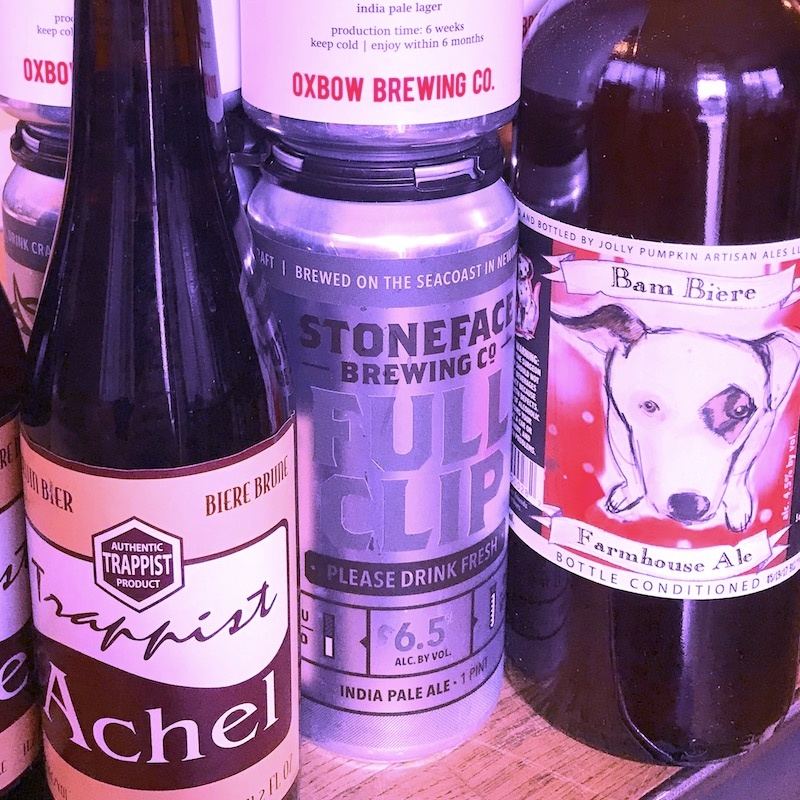 Jolly Pumpkin Bam Biere
Dexter, Michigan's Jolly Pumpkin does not specialize in pumpkin beer like their name might suggest, rather they are all about barrel-aged beers, wild beers, and sours. This offering is their flagship of sorts, named after their brewery dog Bam. It's a golden farmhouse ale that's spicy, yeasty, and goes down easy at a reasonable 4.5% abv. Only 2 months of barrel aging on this one, so not quite as tart or wild as some of the other offerings (sour fans might want to check out their Oro de Calabaza, available for purchase
here
!
Achel Brune
Achel is the smallest of the Belgian Trappist breweries, and as such, their beer does not end up on shelves all the time due to the relative scarcity of these fine beers. We're lucky enough to have some right now, and this 8% dark amber beer is drinking great! Drink now or in 6-12 months, as this is a strong, flavorful, malt driven beer that is built to last. So delicious, you'll be glad were giving you two bottles of this one!
Stoneface Full Clip
Stoneface is a great New Hampshire brewery that doesn't get quite the recognition it deserves around these parts. With so many great Massachusetts breweries, great Vermont breweries, and great Maine breweries, we sometime forget to think about our other neighbor to the north. Stoneface makes excellent beers across the board and is primarily known for their hoppy offerings like their flagship "IPA", a west-coast style effort that ranks up there with the best of them. Full Clip is their New England style effort, and is predictably hazier affair that is juicier, a little less dry, and a little less bitter. It's also predictably quite good!
Oxbow Seaworthy
Here's another fine effort from Maine's Oxbow! Do you like lager? Do you like dry hopped lager? Do you like recently packaged fresh dry hopped lager? Do you like Oxbow? We like Oxbow. We think you will too.