Welcome to the latest installment of the Beer Pass. If you've already purchased a pass, thank you! If you haven't, you should check out this page to learn how it works. Below you'll find some information about each of this month's selected beers.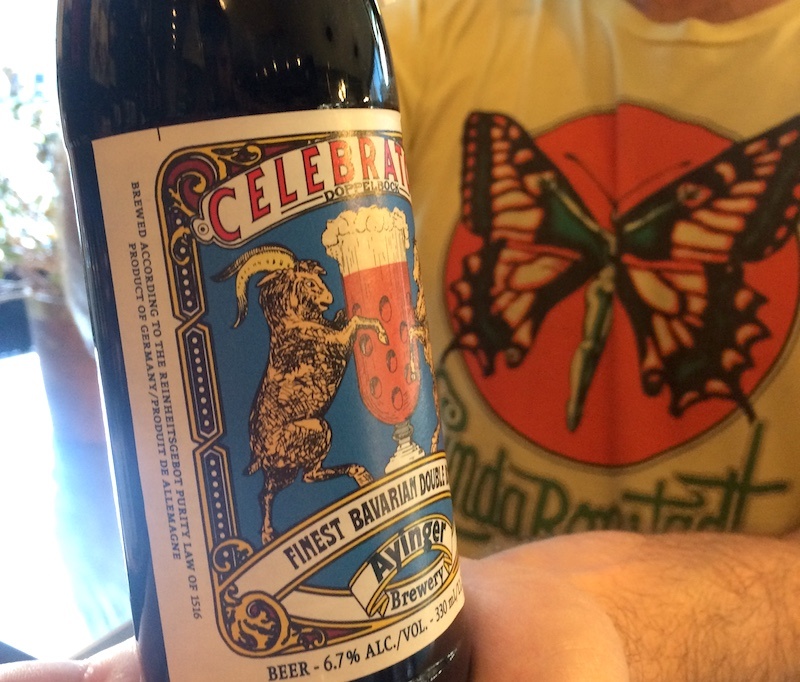 Ayinger Celebrator
Some beers really get your goat; but this one comes with a cool goat necklace! Ayinger Celebrator is indeed celebrated as one of the best examples of a Bavarian doppelbock and it's hard not to like this delicious meal in a glass. A perfect, warming beer for those who love malty richness, it's easy to understand why the goats appear to be fighting over a frothy glass of this on the package.

Dupont Foret
Saison Dupont is unquestionably the best known Belgian saison in the world. This beer, Foret, is certified organic version of that world classic.  It's got those classic Dupont flavors, pepper, lemon, hay, light funk, and so forth, but it does taste a little different than Saison Dupont for sure, clocking in at 7.5% abv (versus the 6.5% of Saison Dupont).  Seems appropriate for the changing season!

Fat Orange Cat Vito The Beer Whale Cat & Ask Forgiveness Not Permission
Here's a pair of fairly similar Double IPAs from Connecticut's Fat Orange Cat, a relatively new player on the craft beer scene that opened three years ago in the town of East Hampton, CT. Vito the Beer Whale Cat is an 8% abv New England Style DIPA with Azzaca and Simcoe hops. Ask Forgiveness Not Permission is a 7.9% abv New England Style DIPA with Azzaca and Lemon Drop hops. How to choose between them when the four packs cost over twenty bucks? Here's a can of each to help you out!

Lawson's Fayston Maple Imperial Stout
While Lawson's flagship Sip Of Sunshine has been showing up with increasing regularity these days, it's still fairly uncommon for us to have any other beers from this Vermont brewery. Here's one that appears to have actually been packaged in Vermont (not at Two Roads in CT like Sip Of Sunshine), and it's a 10.1% abv bruiser of an imperial stout that uses real maple syrup. I've always liked Lawson's maple beers and this one does not disappoint.

Notch Fodderstompf
Speaking of beers not brewed at Two Roads, here's one from Salem's Notch brewed at their Salem brewpub. Notch's flagship Pils (brewed at Two Roads) is a Czech-style pilsner. This effort is German style using Spalt Select hops and Barke Pils malt. Hey, we gave you a bunch of heavy things this month, a 4.5% abv pilsner is probably just the kind of palate cleanser you're going to need.