Welcome to the latest installment of the Beer Pass. If you've already purchased a pass, thank you! If you haven't, you should check out this page to learn how it works. Below you'll find some information about each of this month's selected beers.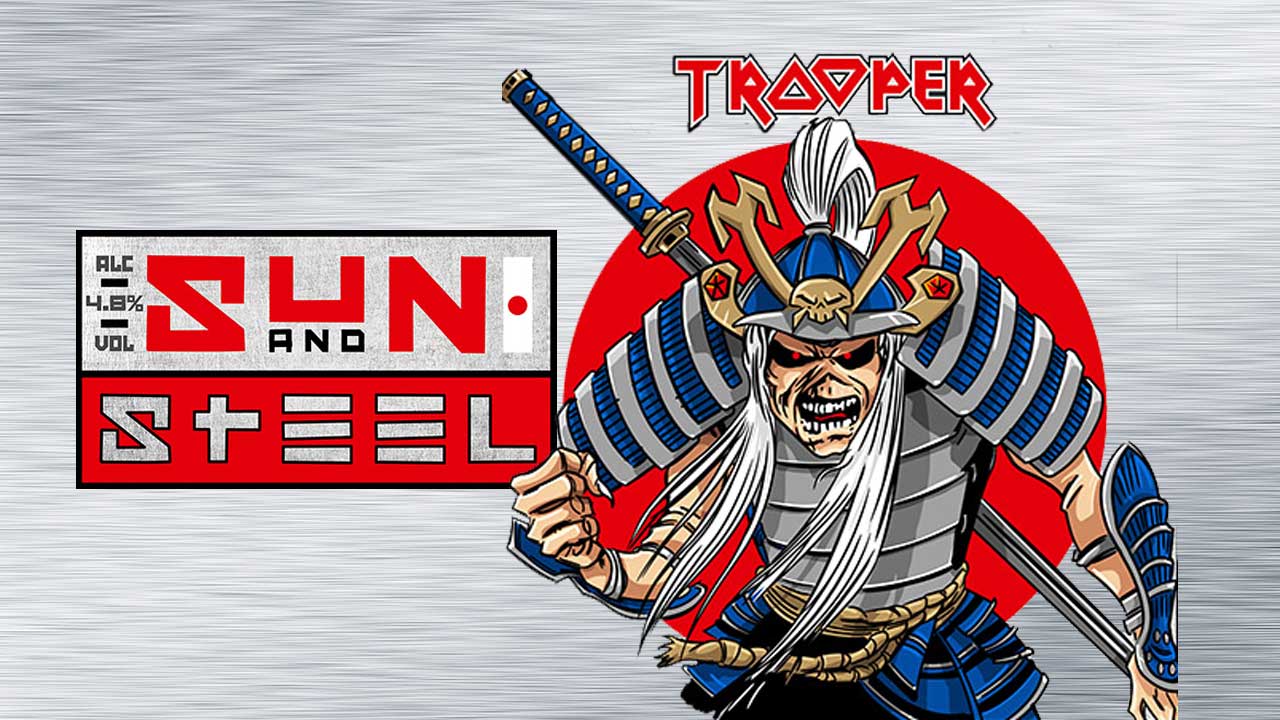 Robinson's Sun And Steel
British brewery Robinson's has a unique arrangement with heavy metal pioneers Iron Maiden and has now produced six (six? six?) brews in collaboration with the band. Turns out George Yusa, the owner of Okunomatsu, a 300 year old sake brewery, is also a big Iron Maiden fan. After meeting Bruce Dickinson, the idea of trying to incorporate a sake element into a beer started brewing, so to speak. The end result is a pilsner style lager with the unique addition of sake yeast giving the beer a slightly unusual flavor profile.  Into it.
Berkshire Brewing Company Coffee House Porter
Berkshire Brewing is one of the longest running Massachusetts craft breweries, having been in business for 25 years and counting. This particular brew also dates back to the 1990s, and has remained a staple of the Berkshire lineup ever since. Taking Berkshire's robust Drayman Porter as it's base, this beer incorporates organic coffee from Dean's Beans into the mix.
Port Brewing Shark Attack
In these days of juicy and soft IPAs a "Double Red Ale" sure stands out. Hop forward and malt forward!  Citrus, pine, AND caramel? Outrageous. Perfect for the season, just proceed with caution as this one is a 9% abv. bruiser.
Mayflower Resistance Is Fruitile
One of the worst named beers in recent memory, this is a pleasantly tart peach and apricot sour. Pretty cool stuff from a brewery that hasn't really done much in the way of sours. Just don't think about the name.
Winter Hill Ban//d Beer
Here's a brand new beer from Somerville's Winter Hill that is nice, hoppy, and pleasantly sessionable. Nice and freshly canned, we're not sure why it is banned or specifically for bands but I'm sure you could probably drink this while listening to or playing music if that's what you are into.
Allagash Haunted House
This is a hoppy and dark beer that is a bit more dark than hoppy, clocking in at a demonic 6.66% abv. (ask Bruce Dickinson). Allagash can seemingly do no wrong with their darker efforts and this one is no exception. Roasty but with none of that burnt flavor, yeasty but not overly yeasty, this is a beer in perfect balance, a nice pleasant sipper for the ghostly evenings to come.