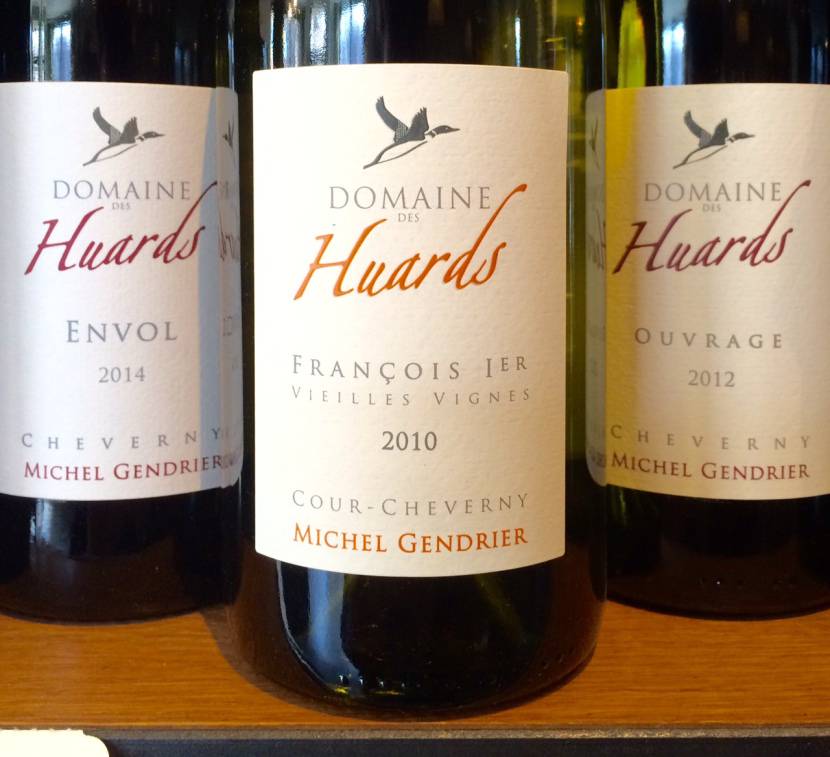 This month we're featuring Domaine des Huards, one of the top producers in Cheverny, a relatively newly recognized appellation (1993/1997) in the Centre region of France that is fed by a tributary of the Loire. What makes this area truly unique is the presence of romorantin, a variety brought from Burgundy sometime between the 16th and 19th centuries, depending on which story you believe. The Gendriers of Domaine des Huards seem to lend credence to its earliest arrival, as they have named their top cuvée "François 1er", recalling the possibility that the great monarch decreed the planting of 80,000 vines of the sibling of pinot noir and chardonnay in the town of Romorantin in 1519. No documents exist today to verify this plausible account, and another version of the first plantings of romorantin in Cheverny were in the first half of the 19th century. Wines made entirely of romorantin warrant the appellation Cour-Cheverny, and Domaine des Huards produces a trio of such wines, to go along with a slew of whites, reds, and a rosé under the Cheverny appellation, and a Cremant de Loire. The estate has practiced biodynamic viticulture since 1998, with certification awarded in 2013. The wines undergo native yeast fermentation, and with a few exceptions, are left to mature in stainless steel tanks before bottling. Of particular note is the Cour-Cheverny "François 1er", which is made from the estate's oldest romorantin vines, now over 75 years old. For those with patience, we recommend stashing a few in a dark place for 5-10 years.
Please attend our Winery of the Month tasting Friday, March 18th, to taste all four of this month's featured wines.
10% off Domaine des Huards all month long!