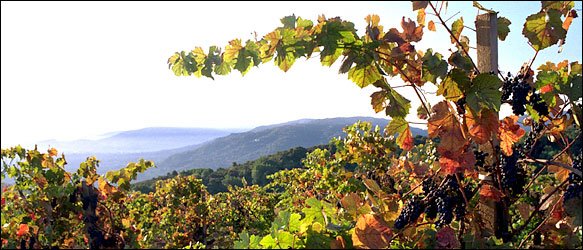 We continue to extol the virtues of #NewCali (i.e. La Clarine Farm, Broc Cellars, Hobo Wines, etc.), but it's important to step back and acknowledge their predecessors and the origins of Californian wine.
Mount Eden boasts a history no other California winery can claim. It's roots, literally, descend from French viticultural royalty. Paul Masson, the unsuspecting catalyst of Mount Eden, smuggled budwood of pinot noir and chardonnay from Louis Latour in a suitcase in 1880. The cabernet dates back to the 1890s, when the famed viticulturist Emmett Rixford of Woodside, California, obtained cuttings from Chateau Margaux in Bordeaux. Yet it wasn't until 1945 that Martin Ray realized if one were to emulate the grandeur of France's most regal appellations they would only have to look up — he planted his first vineyard above the fog line in the Santa Cruz Mountains, at an elevation of 2,000 feet.
These are the elders who don't dig all that hepcat jive talk, but might teach you whippersnappers a thing or two about real wine!
10% off Mount Eden Vineyards all month long!