Welcome to the latest installment of the Streetcar Monthly Pass. If you've already purchased a pass, thank you! If you haven't, you should check out this page to learn how it works. Below you'll find some information about each of this month's six Monthly Pass selections. On to the wines!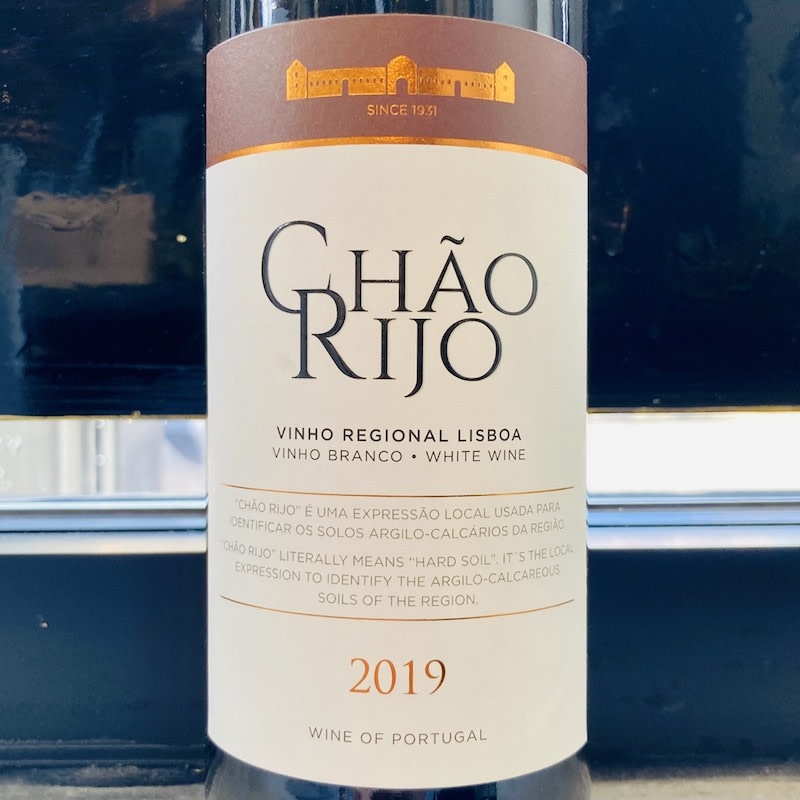 2019 Chao Rijo Branco
appellation: Lisboa, Portugal
varieties: malvasia, galego dourado, jampal, and fernão pires
Colares is a short trek northwest of Lisbon in one of Portugal's swankiest of beach resort areas. Coastal towns such as Azenhas do Mar are havens for some of Lisbon's elites and surfers, and over the past several decades real estate developers have been purchasing the old Colares vineyards only to replace them with condominiums. Today there are only two wineries carrying the torch for the DO: sole remaining private bottler, Antonio Bernardino Paulo da Silva, and the Adega Regional de Colares. Both source fruit from Colares' mere 55 growers. Between the two of them only 50,000 bottles of Colares wines are produced from the region's only allowed grapes; the white grape malvasia, and the noble red grape ramisco. Chao Rijo is the Adega's snapshot of the region's local wine culture, featuring four native varieties growing in clay-dominant soils scattered in and around Colares. The aromatic driver is malvasia, whose playful floral/fruity side suggests pairing with exotic spices (coconut curry?). It also works really well with......  TINNED FISH!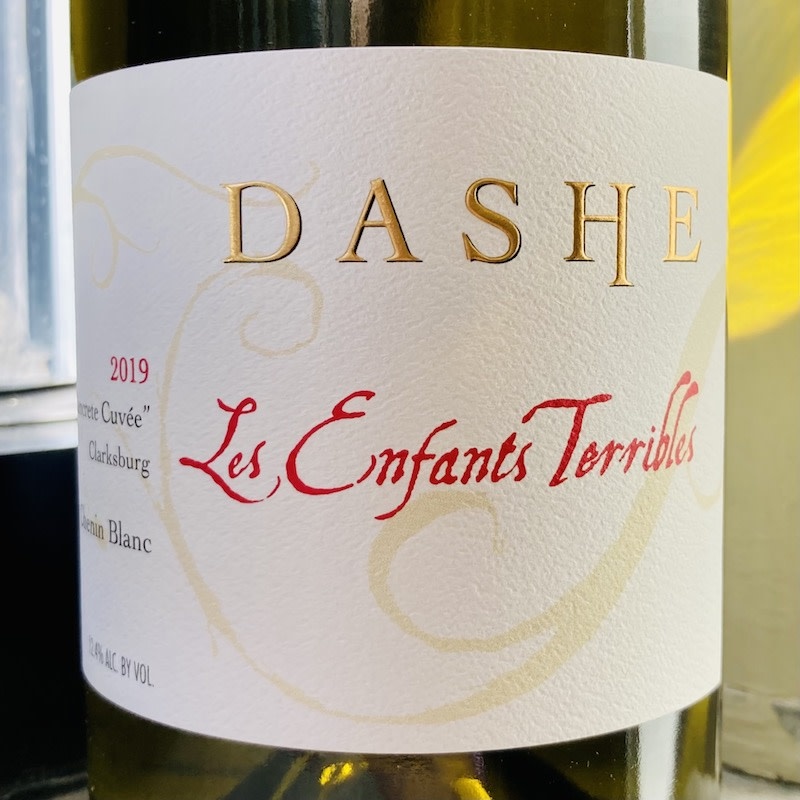 2019 Dashe Cellars "Les Enfants Terribles" Clarksburg Chenin Blanc
appellation: California, USA
variety: chenin blanc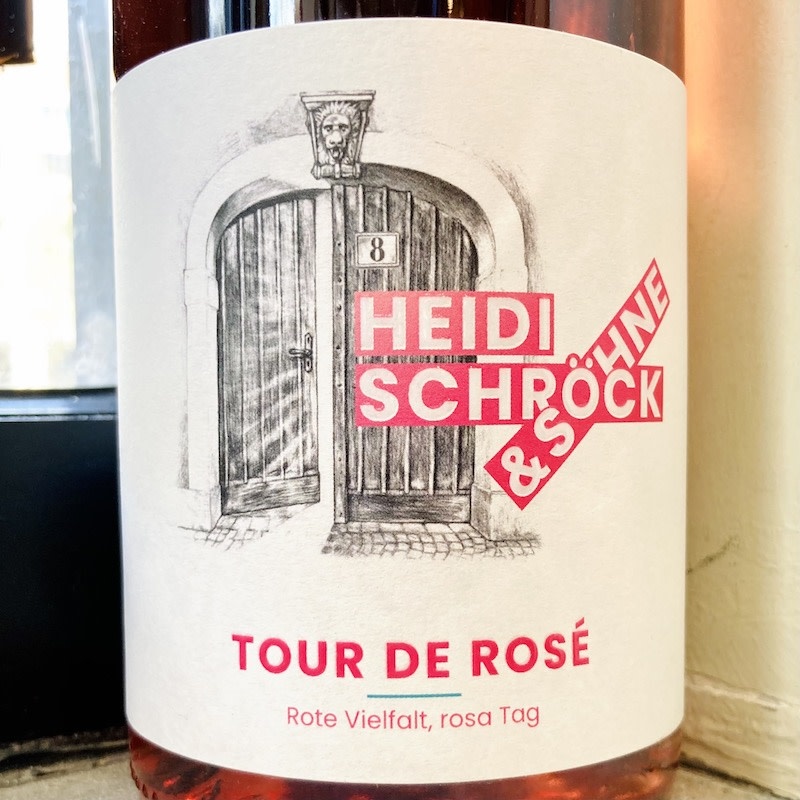 2020 Heidi Schröck & Söhne "Tour de Rosé"
appellation: Burgenland, Austria
varieties: lagrein, teroldego, petit verdot, syrah, pinot noir, merlot, cabernet sauvignon, zweigelt and blaufränkisch
sustainable
Heidi Schröck took over her family winery in 1983, in the historic village of Rust situated in the province of Burgenland about 5 miles from the Hungarian border. As Heidi explains "South-facing vineyards in a softly rolling landscape form an amphitheater around Rust on Lake Neusiedl bringing forth some of the best and most tradition-rich wines in Austria. Yearly hours of sunshine that lie much higher than the Austrian average combined with sandy soils mixed with clay and high calcium content provide the ideal prerequisites for impressive, full-bodied wines." Heidi is now joined by her twin sons, Johannes and Georg, who, like their mother, continue to produce classic Ruster wines, while experimenting with other varieties and winemaking styles on the side. This wine comes from a block co-planted with a surprising array of red grape varieties that Heidi has been making into a rosé for many years now. It's always a bit of an eccentric rosé that needs a little extra time to come into its own. It's ok to rosé when it's cold outside!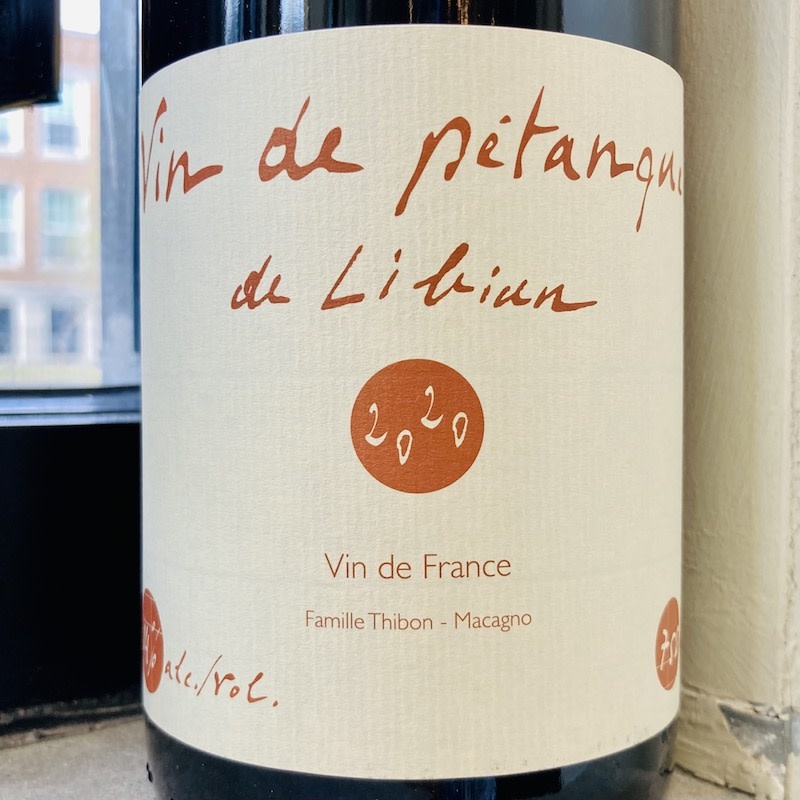 2020 Mas de Libian "Vin de pétanque"
appellation: Rhone, France
varieties: grenache, syrah, mourvedre, counoise, vaccarese
organic/biodynamic
For over 300 years in Saint Marcel d'Ardèche, the Thibon family business has been agriculture. When it came time for young Jean-Pierre Thibon to take over the Mas de Libian estate in 1970, he decided to make wine production its sole focus. His wife Jacqueline left her career as a cardiologist to help work the vines and later their daughters Cécile, Hélène and Catherine would join the team. Together, they've crafted some of the most exemplary wines in the Southern Rhône. Their "Vin de Pétanque" is named after the famous French pastime (a sort of cross between horseshoes and bocce) and is an unfussy, delicious wine for parties, for dinner, for drinking on the porch or as they suggest, sipping during a casual game of pétanque. It's smooth and easy-drinking with an enjoyably intense berry flavor, a hint of spice and well integrated tannins (serving it with a chill is nice, too!) We imagine you'll enjoy this with most of your meals as the weather cools and if you still have it around in November, it'd be perfect on the Thanksgiving table.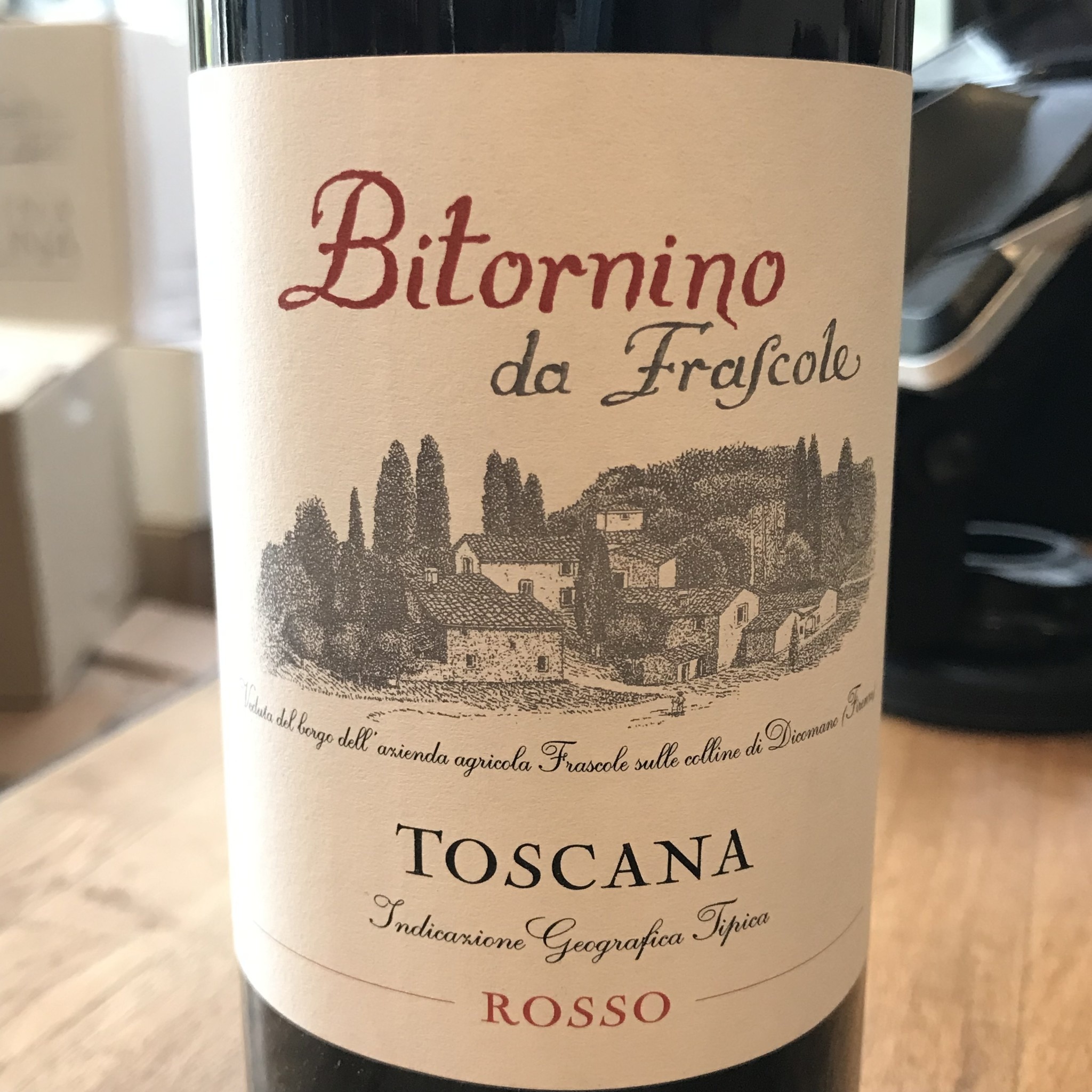 2016 Frascole "Bitornino"
appellation: Toscana, Italy
varieties: sangiovese, canaiolo, colorino, trebbiano, malvasia
organic
In 1992, the husband and wife team of Enrico Lippi & Elisa Santoni purchased a neglected medieval estate in their hometown of Dicomano and spent years renovating it and converting its vineyards to organic farming. Located in the northern area of Tuscany's Chianti Rufina DOC, the Frascole estate is ideally situated in a side valley that sees less rain and more sun, providing favorable conditions for their vines and 9 hectares of olive groves. When it comes to making the wine, minimal intervention in the cellar is the name of the game, with only native yeasts being used and all fermentations carried out in stainless steel or concrete. The Bitornino Toscana Rosso is their entry level red and it delivers the goods. Medium bodied, cherry and berry flavors, a pinch of earth and satisfying tannins. Classic. It will be an agreeable companion to most tomato based or red sauce dishes, grilled meats with herbs, lasagna, pizza, you know what to do!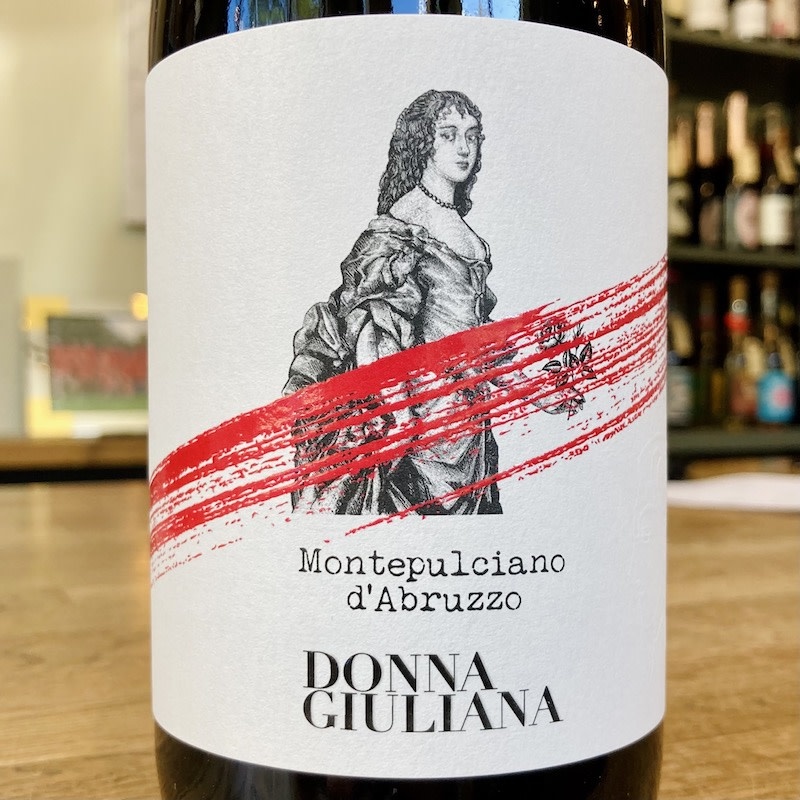 2019 Giuliana Vicini "Donna Giuliana" Montepulciano d'Abruzzo
appellation: Abruzzo, Italy
variety: montepulciano
As a woman in patriarchal Abruzzo, Giuliana Ciavolich begrudgingly lived in the shadow of her younger brother, who inherited the family's landholdings as the oldest male heir at the age of 16. When Giuliana died at age 95, Giuliana Ciavolich left her estate in Miglianico to her niece Chiara Ciavolich, with two conditions: the first is that the wine produced in her name was not called Ciavolich but Vicini, in the name of her bond with the only loved one in her life: her beloved grandmother Donna Ernestina Vicini. The second is that the wine in her name had a purpose: to support all women in their process of emancipation and self-affirmation. This young vine montepulciano bears the rebellious streak of its namesake, and its racy acidity, to boot. Try it with eggplant parmesan.