Welcome to the latest installment of the Streetcar Monthly Pass. If you've already purchased a pass, thank you! If you haven't, you should check out this page to learn how it works. Below you'll find some information about each of this month's six Monthly Pass selections. On to the wines!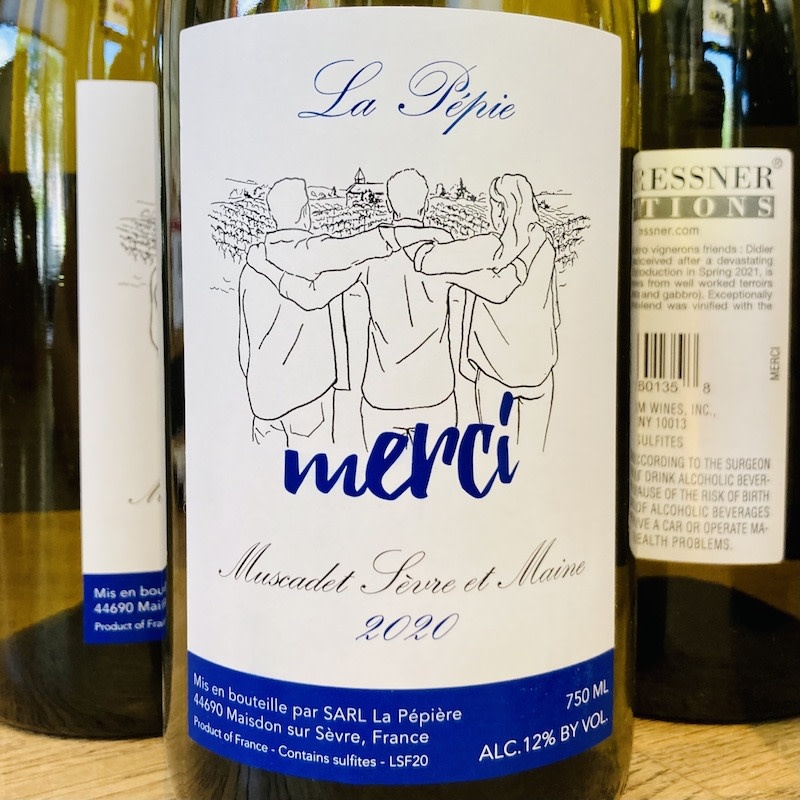 2020 La Pepié "Merci" Muscadet Sèvre et Maine
appellation: Muscadet Sèvre et Maine sur lie (Loire), France
variety: melon de bourgogne
organic
Since 1984, Domaine de la Pèpiére has been making some of the finest wines in the appellation. Founder/winemaker Marc Ollivier recently retired; but left the domaine in the capable hands of longtime partners Rémi Branger and Gwénaëlle Croix, who helped convert the vineyards to organic farming and biodynamics respectively. Weather has not been cooperative the last few vintages, as a devastating frost wiped out over 80% of the 2021 crop. To make up for this loss, they reached out to two of their friends and neighboring vignerons who agreed to sell them finished 2020 wines that they blended and bottled as this one-off cuvée. While not actually a true Pèpiére wine, it certainly tastes like one, bringing all the characteristics we look for in a quality Muscadet: crisp, dry, mineral, pleasant acidity and a long rich finish from sur-lie aging. Shellfish is of course the go-to pairing with Muscadet, but it's a pretty versatile wine at the table so enjoy however you see fit. Merci!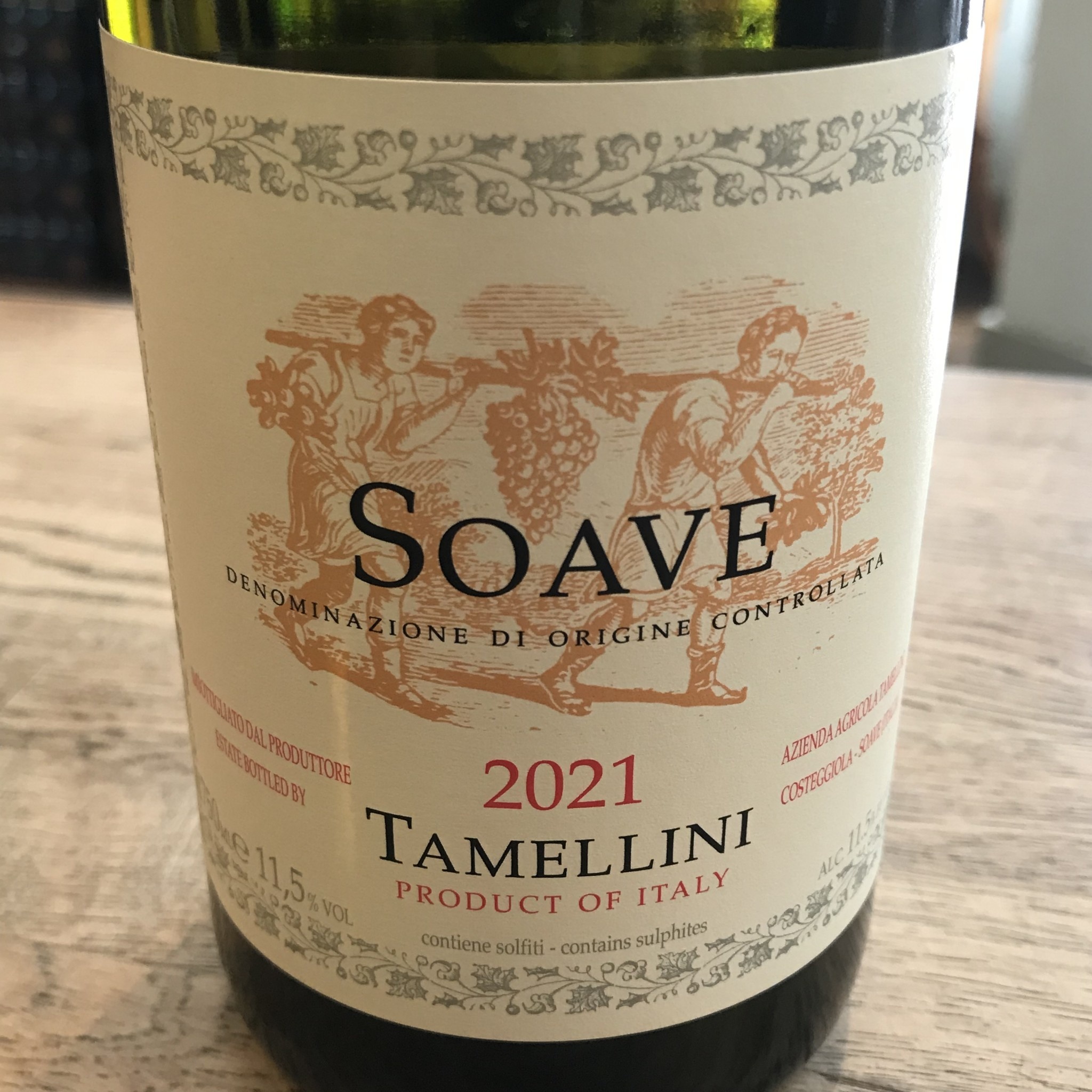 2021 Tamellini Soave
appellation: Soave (Veneto), Italy
variety: garganega


The Tamellini family has been growing wine grapes for four generations, and for the majority of that time, they were sending off their harvest to the local co-op for bulk production. In 1998, brothers Gaetano & Pio Francesco decided to start their own winery. The brothers only make three different wines, and only grow one type of grape, the local specialty garganega. Sustainable winemaking is the name of the game here, with minimal intervention in the vineyard and only a tiny amount of sulfur at bottling. Soave is a region known for good, affordable, crisp Italian whites, and Tamelini's flagship wine is certainly no exception. Dry and low in alcohol (11.5%), this is a super refreshing wine that goes down easy! Lightly fruity with a pleasant nuttiness on the palate, we suggest you have it with seafood, salads, or just about anything, on the porch with friends. Delish!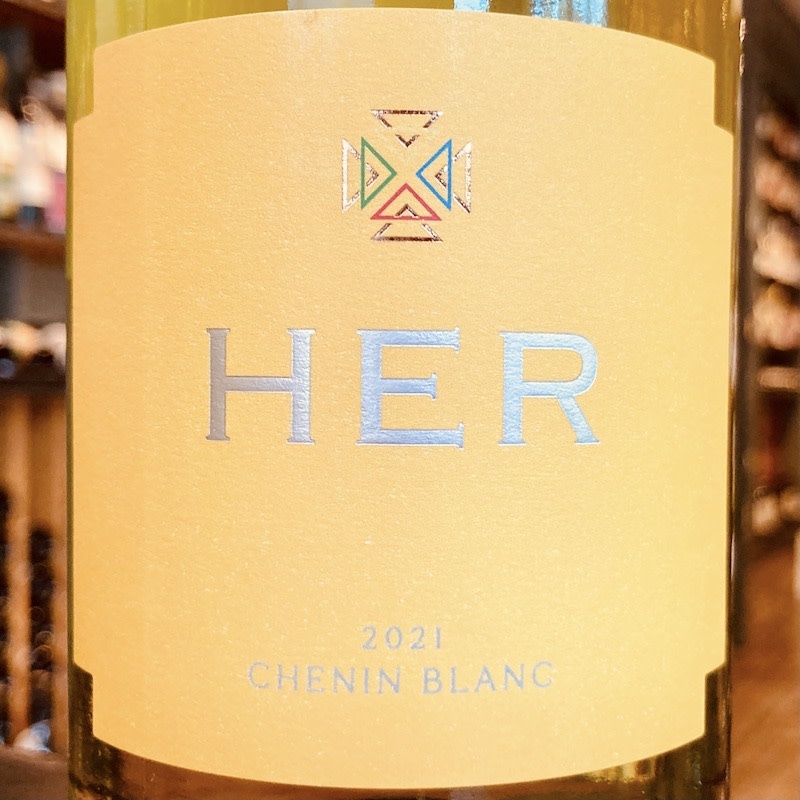 2020 HER Chenin
appellation: South Africa
variety: chenin blanc
A majority black-owned, environmentally sustainable company operated and led by women of color, Adama Wines in Wellington, South Africa is shaping change. The name Adama (no known relation to Battlestar Galactica) means "from the soil" and the cooperative is engaged in various programs to bring social impact and economic development opportunities to all farm workers, their families, and the community. The HER wine collection is designed to celebrate "the women in our lives who strive to make the world a better place." Chenin blanc vines journeyed to South Africa from their home in the Loire Valley in the mid 17th century where it has since thrived. An incredibly versatile grape, chenin can range from light and zesty to rich and complex, often serving as a great compromise between friends with differing tastes. The HER chenin blanc is crisp and thirst quenching, with loads of green fruit, a great match for summer salads, grilled seafood, or just toasting the brilliant women in your life—so say we all!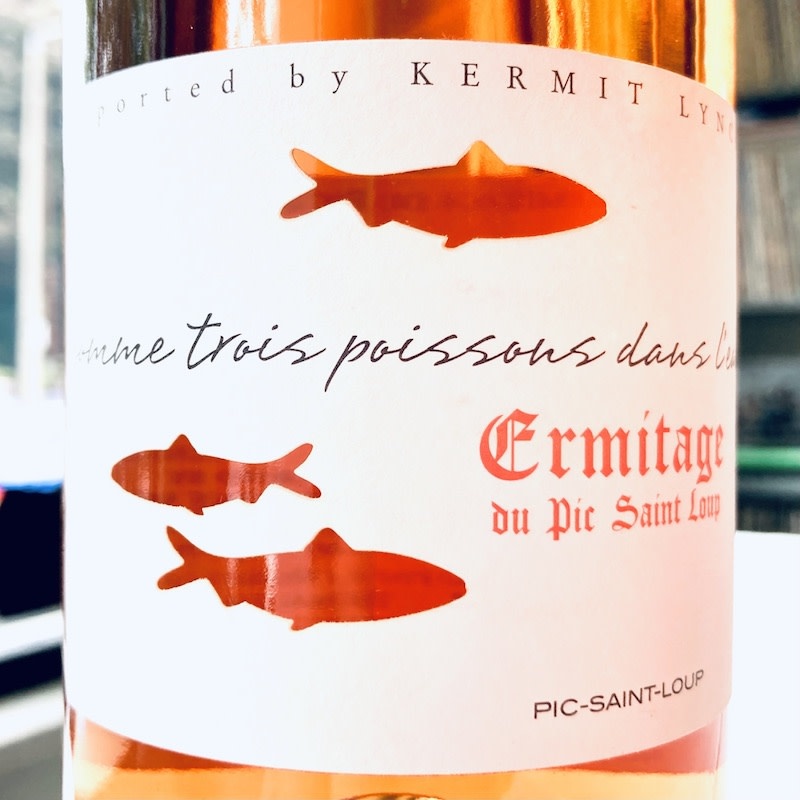 2020 Ermitage du Pic Saint Loup
appellation: Pic Saint Loup (Languedoc), France
varieties: syrah, mourvedre, grenach, cinsault
organic, practicing biodynamic


Just a half hour north of Montpellier, in a cooler corner of the Languedoc, the three Ravaille brothers have been practicing biodynamic viticulture since 1992. Their estate lies beneath the limestone peak of Saint Loup, named after one of three heartbroken crusaders who each lived out his days in solitude near the tomb of their beloved. Having gained AOC status with the 2016 vintage, Pic Saint Loup is one of the younger appellations to distinguish itself in the Languedoc. Dry summers with cool nights and winter rainfall offer a lot of promise for wines of distinction here, and the Ravaille brothers are committed to a minimal approach to showcase their terroir. A structured, savory rosé with delicate fruit that can handle hearty dishes like chicken with rosemary potatoes or grilled sausages with summer vegetables.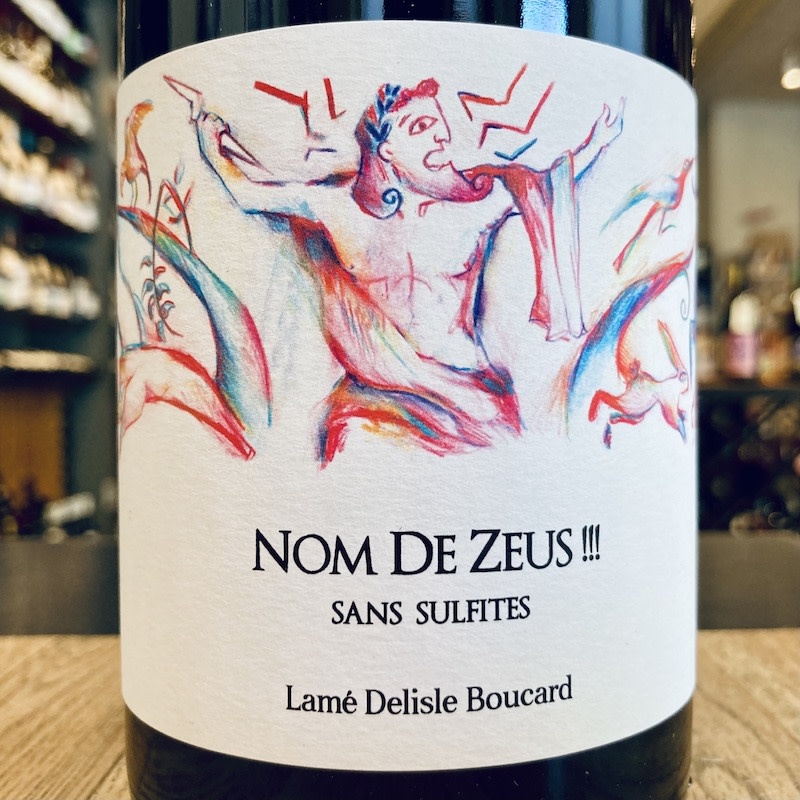 2021 Lamé Delisle Boucard "Nom de Zeus!!!"
appellation: Touraine (Loire), France
variety: cabernet franc
no sulfur


Pierre Guyot established this estate in 1869 with his son-in-law Jules Lamé, who was the first in the region to graft non-phylloxera vines in the 1870's. Fast forward five generations, siblings Phillipe and Stephanie now manage the family's property in Bourgeuil, exploring all the possibilities for the production of cabernet franc. There are various cuvées divided along soil types - all fruit grown on gravel is vinified in stainless steel to preserve its fruitiness and soft tannins, while the fruit grown on clay/limestone soils is reserved for barrel vinification to extract more tannins. Then there is this new cuvée, which is an experiment in sans soufre vinification. No sulfur was used at any point in the making of this wine. Though it is apparently a touch lighter on the palate, it's very clean, with no perceivable faults that would sometimes be associated with this sort of thing. It's a great picnic red, perfectly suitable for charcuterie and cheese.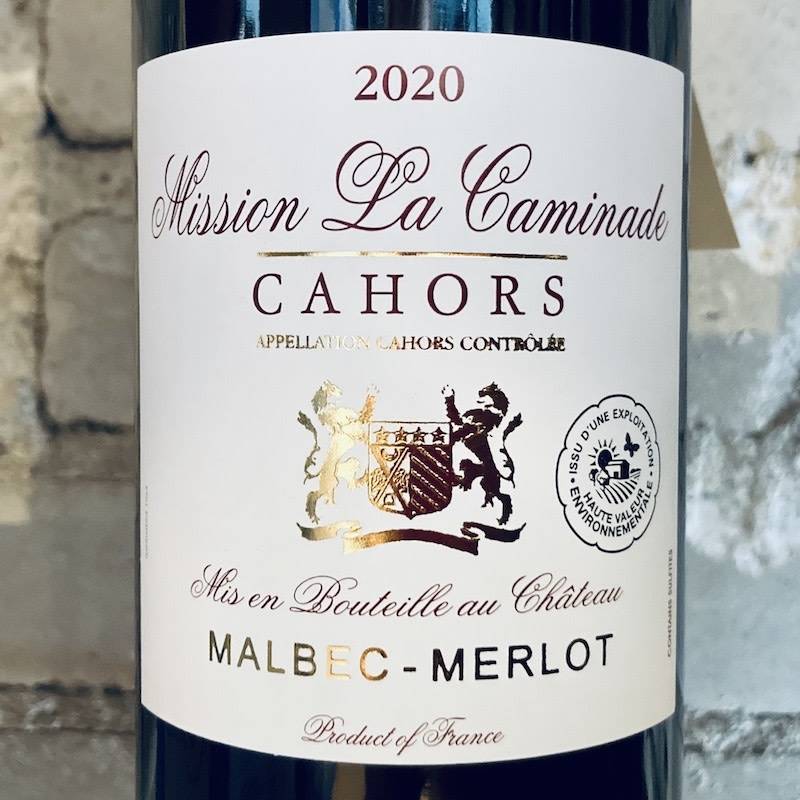 2018 Mission la Caminade Cahors
appellation: Cahors, France
varieties: malbec, merlot
organic, basically


The Chateau La Caminade vineyards lie in Parnac, in the heart of the Cahors region. The Ressès family has been making wine here since 1895 and Dominique and Richard represent the fourth generation. The 27 hectares of vineyards are planted on a variety of soil types including gravelly sand and clay/limestone. The vineyards are certified "Haute valeure Environmentale" Level 3 which requires a comprehensive sustainability. Until the French Revolution the domain belonged to the clergy who left behind much documentation attesting to both their winemaking techniques and their understanding of the terroir. The Ressès bring forward quite a tradition. This cuvée is typically a blend of 85% Auxerrois (Malbec) and 15% Merlot. It is produced from parcels on the "second and third terraces" with the classic Cahors mix of erosional and alluvial soils. Throughout the growing season green harvesting and leaf thinning are practiced to insure low yields and healthy grapes. The harvest is triaged before entering the vat house and the varieties are vinified separately in stainless steel tanks with macerations of 12 to 15 days. The wine is blended and then it is matured in cement vats for up to 18 months before bottling. Supple and charming, Cahors loves to go with smoky and roast-y flavors of all kinds.