Welcome to the latest installment of the Streetcar Monthly Pass. If you've already purchased a pass, thank you! If you haven't, you should check out this page to learn how it works. Below you'll find some information about each of this month's six Monthly Pass selections. On to the wines!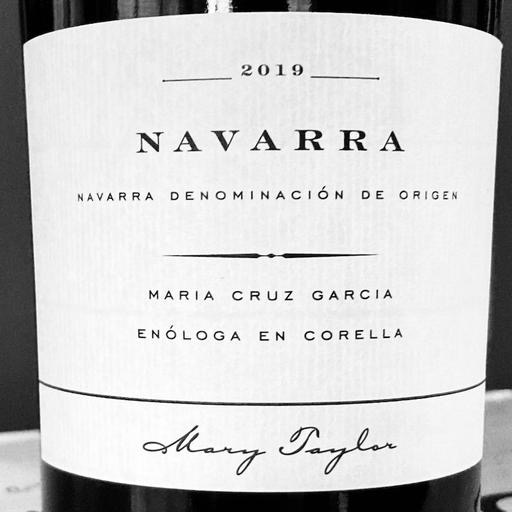 2019 Mary Taylor (Maria Cruz Garcia) Navarra
appellation: Navarra, Spain
variety: tempranillo
Mary Taylor is a Burgundy-based wine professional originally from Concord, Massachusetts. She has assembled a small portfolio of mostly French wines in collaboration with quality-minded winemakers and cooperatives, each with the goal of introducing the drinker to a true representation of the wine's place of origin. We've featured a couple of her French affairs in the past, a chenin blanc from Anjou in particular, and also a Portuguese red as well. This is her first effort in Spain, a pure tempranillo from the Basque region of Navarra. Made by Maria Cruz Garcia and her husband Carlos Aliaga, who have been operating an independent farm since 1999, this is a pure expression of tempranillo from vines averaging 50 years in age. Made with indigenous yeasts, low sulfur, and no oak, this is a simple table red that would happily pair with grilled chicken or steak.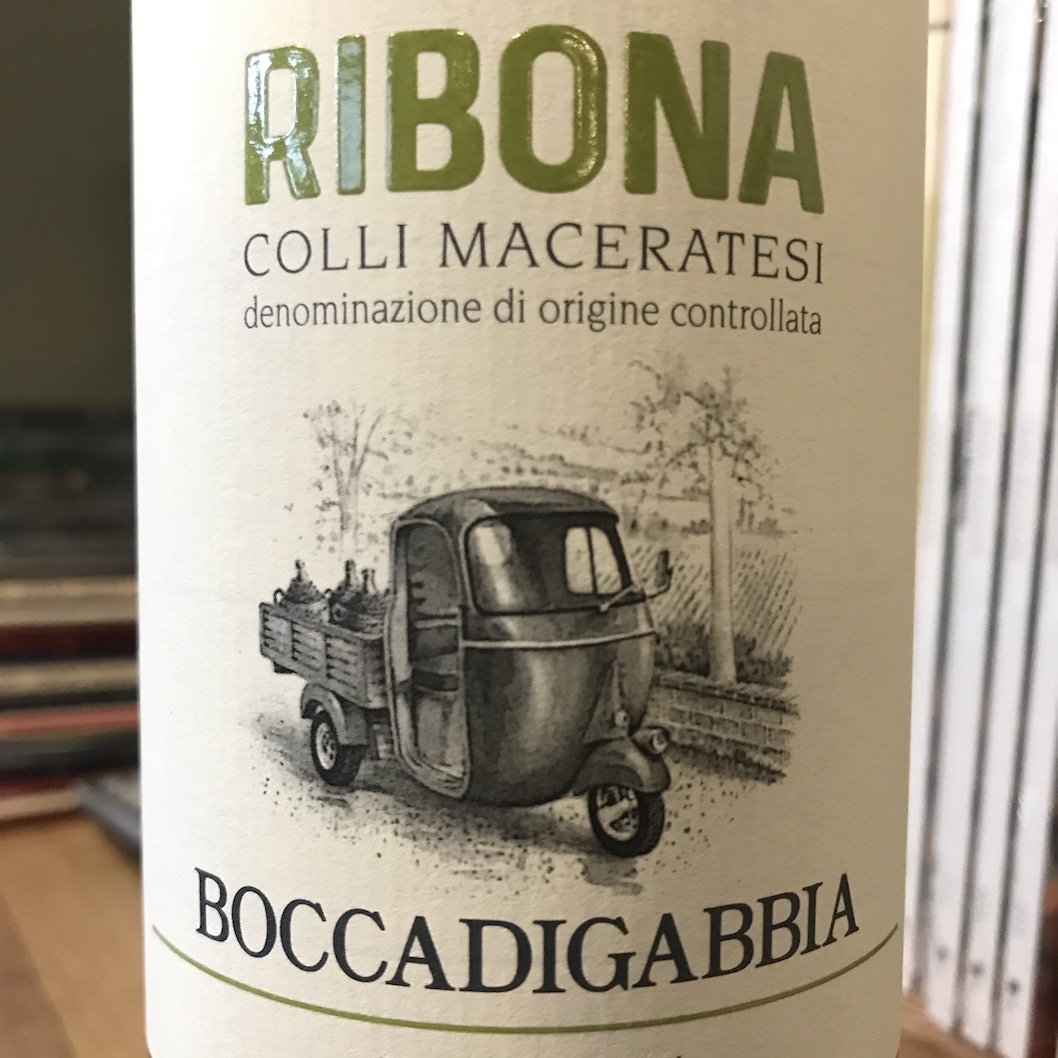 2019 Boccadigabbia Ribona Colli Maceratesi DOC
appellation: Colli Maceratesi (Marche), Italy
variety: ribona
Boccadigabbia, helmed by Elvio Alessandri, is comprised of two different properties— one next to the Adriatic, focusing on international varieties, and the other more inland, focusing on the historical varieties of the region. This wine, from that more inland property is made with the local ribona (or maceratino) grape, grown almost exclusively in the Marche, and in the Colli Maceratesi DOC in particular. There is said to be less than 100 hectares under cultivation of this grape in all of Italy, so if this a new grape to you, you are probably not alone! Sustainable winemaking and old oak barrels make this a pleasant introduction to (and perhaps final word) on this rare variety which is light, crisp, and begging for some seafood.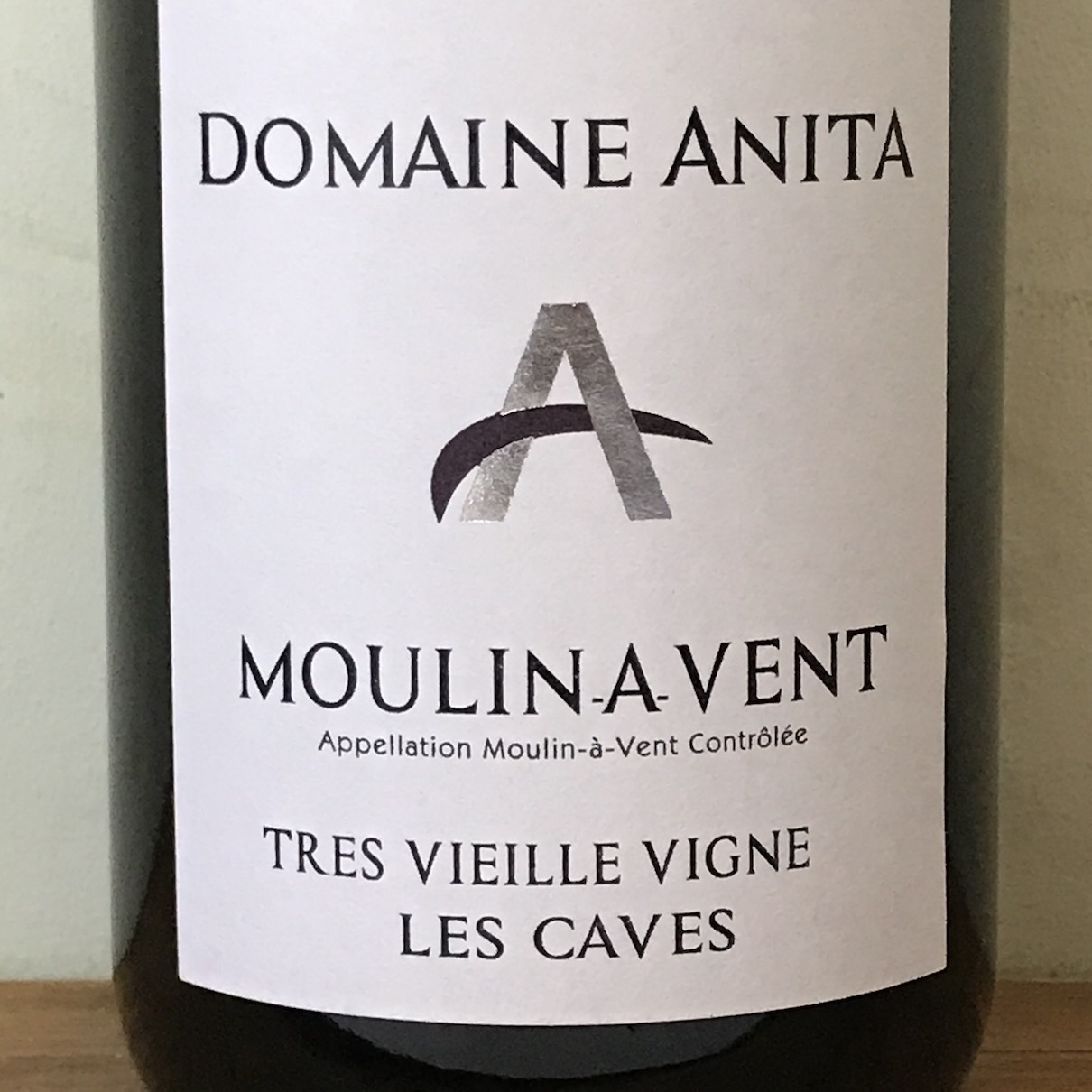 2016 Domaine Anita "Tres Vieille Vigne - Les Caves"
appellation: Moulin à Vent (Beaujolais), France
variety: gamay
Anita Kuhnel started her own estate in 2015 after 15 years in the family wine business. With each passing vintage, Anita's wines are gaining notoriety; her style is to let the terroir speak through the wine. Domaine Anita chooses high plantation density to optimize the grapes' quality and concentration, resulting in smaller fruit with thick skin and rich pulp. "Les Caves" is produced from 80 year old vines -- tres vieilles vignes, indeed! The nose is a mineral-rich bouquet of violets and roses; the palate is a concentrated black plum, black pepper with a pleasing smokiness. Having benefited from a few years in the bottle, the tannins have softened and carried through a lush finish. If you haven't fired up the grill yet, now is the time, meat cooked over a fire will pair beautifully with this Gamay. If you not up for cooking, this wine will absolutely elevate your take-out pizza night.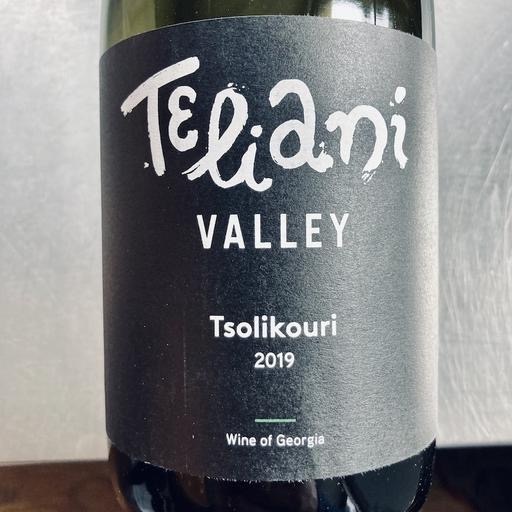 2019 Teliani Valley Tsolikouri Lechkhumi
appellation: Lechkhumi, Georgia
variety: tsolikouri
The Teliani Valley winery was originally founded in the late 19th century in the historic Kakheti winemaking region of Georgia. These days they are one of the larger and more modern winemaking operations in Georgia, however all of the wines they export are made with traditional indigenous grape varieties, like this 100% tsolikouri. Though many of the Georgian wines that have graced our shelves are aged in qvevri and/or are skin-contact orange or amber wines, this is not that sort of thing at all! Fermented in steel, this wine is made with grapes sourced from the Lechkhmi region high in the Caucaus Mountains. Crisp and bright this wine's flavor profile is probably closer to that of a Loire Valley chenin blanc than some of it's amber colored compatriots. Pair accordingly!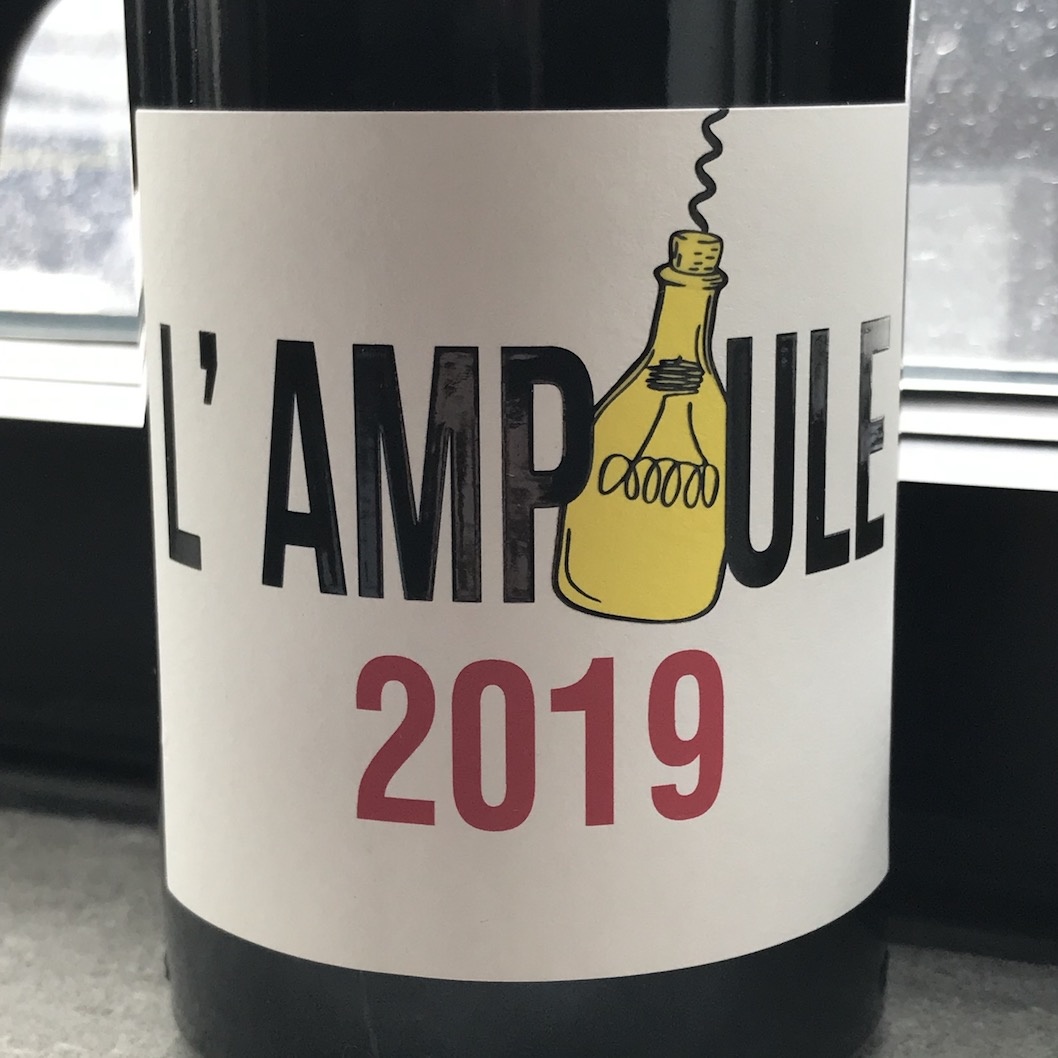 2019 La Liquiere Faugeres l'Ampoule
appellation: Faugeres (Languedoc), France
varieties: cinsault, grenache, syrah
Chateau La Liquiere is a family affair that has been making wines in Faugeres since the 1960s. Manually harvesting 70 several parcels and farming organically is no small feat, but that is what the Vidal-Dumoulins have been doing in some of the highest elevations of these schiste-dominant hills. We've stocked La Liquiere's crowd pleasing rose sparkler "l'Unique Gaz de Schiste" for quite some time now, so we were quite pleased when this still red recently became available. This is a classic Languedoc guzzler, primarily made with cinsault and it's a versatile medium weight wine that will be a welcome companion to any grilled food, tapas, you name it.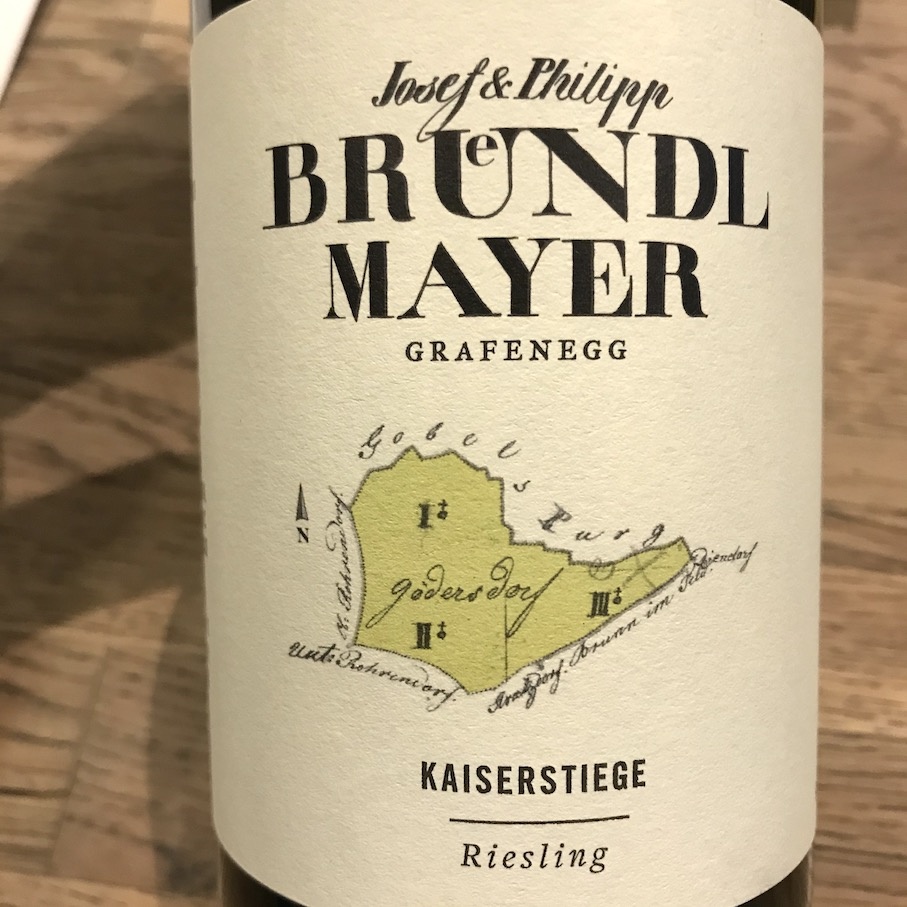 2019 Josef & Philipp Brundlmayer
appellation: Kremstal, Austria
variety: riesling
Three generations have worked these vineyards in the Kremstal Valley. In 2015 Josef passed the winery's reigns onto his son, Philipp, who brings his own innovation and passion to vineyards management and winemaking at Brundlmayer. The vineyards consist of more than 100 different parcels and microclimates spread across 25 hectares of terraced vineyards on the desirable loess soils. They create their wines with respect for nature, no herbicides, insecticides, or chemical fertilizer. The grapes are carefully selected and harvested by hand. Every vineyard is vinified separately to mirror the terroir as precisely as possible. Of course, gruner is extensively planted here, but riesling truly shines in this mineral-laden soil, as well. It loves the broad swing from day to night temperatures where the grape can fully develop its phenolics. Bone dry, as most Austrian whites are, with aromas of lime, a bit of grass, and mint. Kaiserstiege Riesling has a lean streak of acid and minerality that will get your mouth watering ever so nicely. Paired beautifully with cider-braised pork loin and cheesy polenta.