Welcome to the latest installment of the Streetcar Monthly Pass. If you've already purchased a pass, thank you! If you haven't, you should check out this page to learn how it works. Below you'll find some information about each of this month's six Monthly Pass selections. On to the wines!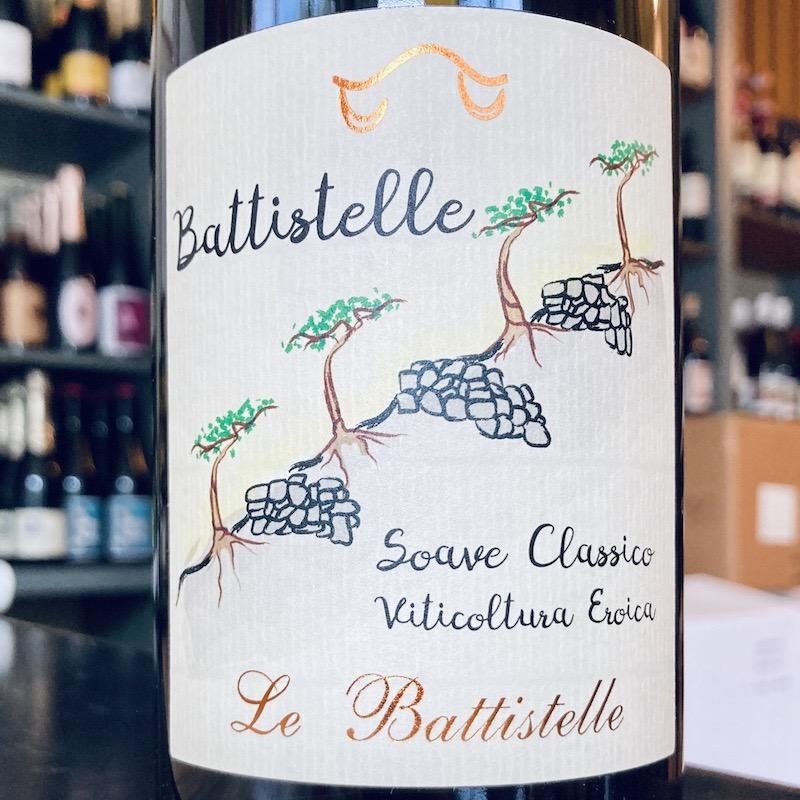 2021 Battistelle "Le Bastistelle"
variety: garganega
appellation: Soave Classico (Veneto), Italy
sustainable, "Heroic" 
Gelmino and Cristina Dal Bosco started Le Battistelle in 2002, prior to that Gelmino's family had worked their vineyards for decades, selling grapes to the local co-operative. Their home and cellar is in Brognoligo and all of their 9 hectares are split among smaller plots in the hillside outside of the old village. This is a more remote part of the Soave region, where old vines of garganega (some over 100 years) are terraced on steep volcanic hillsides, earning the designation of "heroic viticulture" for the incredible amount of work required on such a rugged landscape. Gelmino and Cristina's children, Andrea and Gloria, help run this small family business. They only work with the garganega grape, fermenting in stainless steel without malolactic fermentation. The result is clean, mineral forward wine with lovely texture from time spent developing on the lees, perfect with seafood or a creamy pasta dish or just because it's sunny out.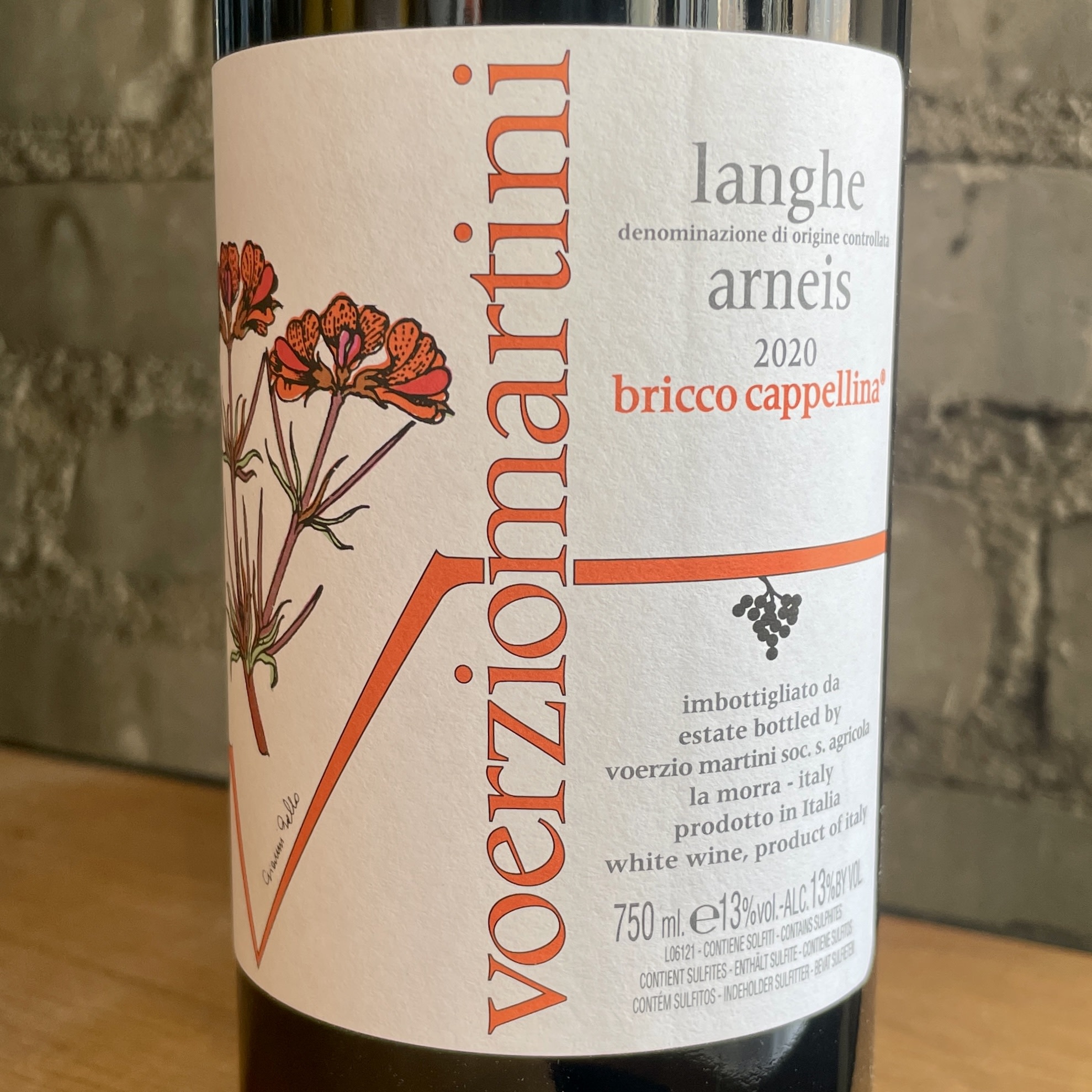 2020 Voerzio Martini "Bricco Cappellina"
variety: arneis
appellation: Langhe (Piedmont), Italy
organic
Voerzio Martini was established recently on the the land inherited by Gianni Voerzio (Roberto's brother) when their father split the family's land. Gianni had no heirs to take over upon his retirement, so he sold the estate to the Martini family, staying on for a few years to see a successful transition. Winemaker Mirko Martini and his fraternal twin sister Frederica are now running the show, and have transitioned the vineyards to organic viticulture. From their winery in La Morra, they produce a full range wines typical of the region, with the greatest effort placed on their Barolo from the famous "La Serra" vineyard. We are featuring their delightful arneis, which is the winery's principal dry white offering. We fell for this wine's exuberant peach blossom aroma, which evokes daydreams of early summer picnics.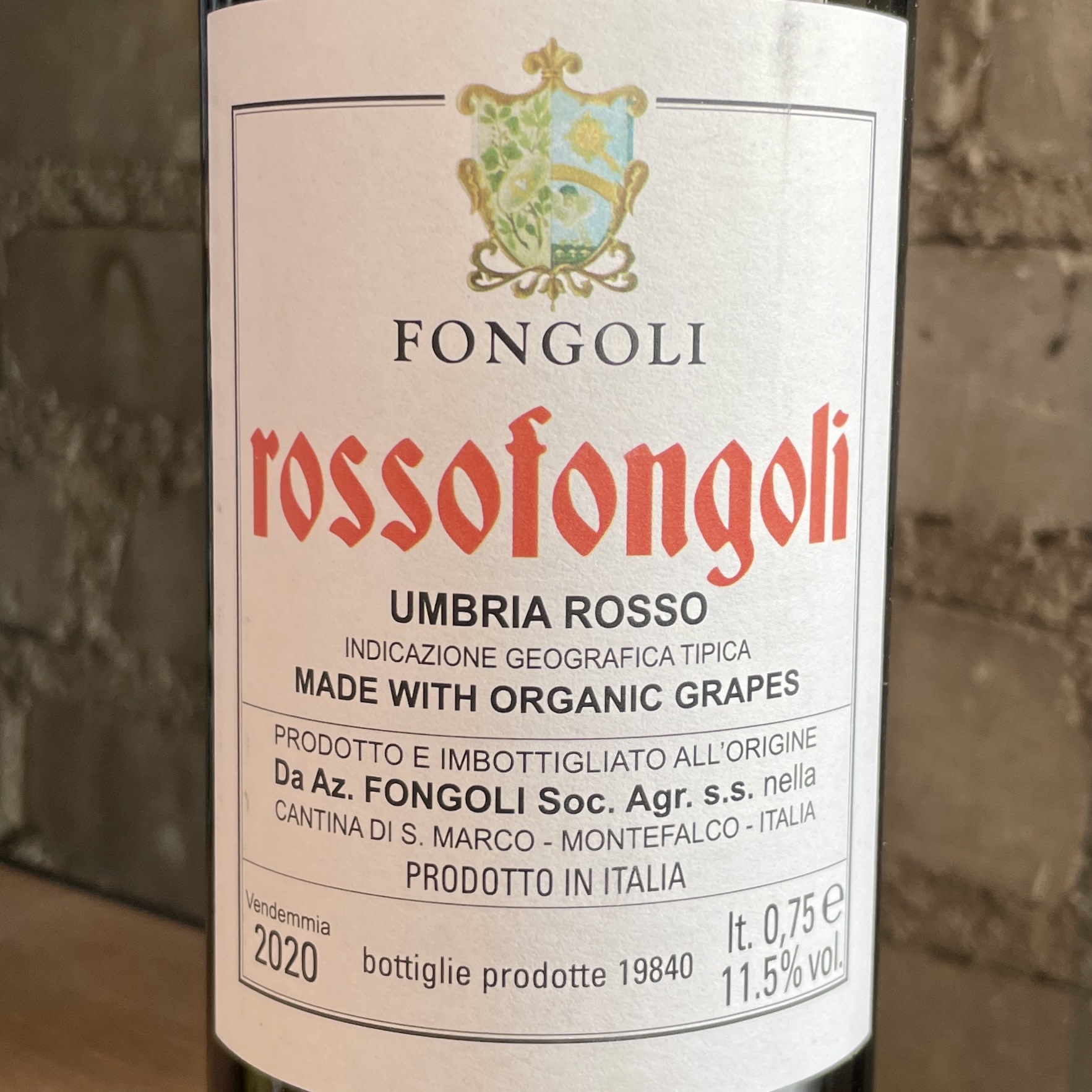 2020 Fongoli "Rossofongoli"
varieties: sangiovese, montepulciano
region: Umbria, Italy
organic, biodynamic, no sulfur
Angelo Fongoli is a fourth generation winemaker at the his family farm in Montefalco. Since the early 2010's, Angelo has reversed course, from what had been consolidated to a conventional, monoculture farm, back to the diverse farm it had been decades earlier. Of Fongoli's 40 hectares, about half are now planted to typical grape varieties of the region: trebbiano spoletino, grechetto, sangiovese, montepuliano, and sagrantino. The vines have been certified organic by Ecocert since 2013; and more recently, Angelo and his wife Letizia have begun the conversion to biodynamics. "Rossofongoli" is a well-structured blend of sangiovese and montepulciano that offers plenty of bright red fruit and zippy acidity and is a delicious snapshot of the evolving natural wine scene in Umbria. This is your go-to bottle for pizza, pasta and burgers. Serve cooler than room temp for best results.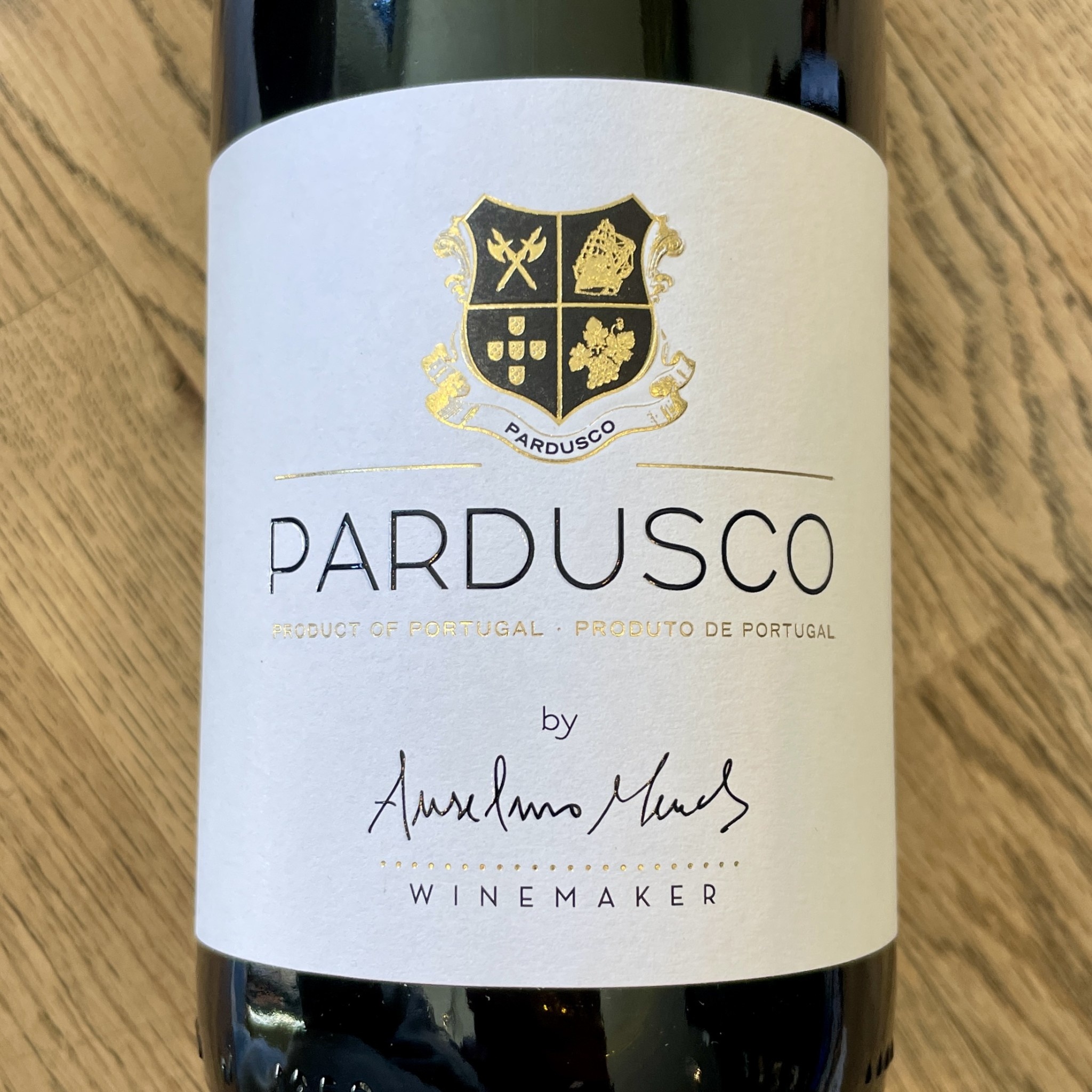 2020 Anselmo Mendes "Pardusco"
varieties: alvarelhão, pedral, cainho
appellation: Vinho Verde, Portugal
sustainable
We're featuring another wine from the great Anselmo Mendes this month. Remember his loureiro from last summer? Or perhaps you've picked up a bottle of his skin contact alvarinho? Mendes has had tremendous influence on Portuguese wine in the past few decades, both as a consultant and winemaker. He grew up in an agricultural family in Monção who produced just a little wine for personal consumption. After university studies in France & Portugal, Mendes turned his attention to the vine. Often when we hear Vinho Verde we picture summery spritzy branco wines (from white grapes), but this region in the northwestern corner of Portugal contains multitudes. Most Vinho Verde tinto (from red grapes) is consumed locally, but more is being bottled for the export market. Pardusco was the name given to the light colored, low alcohol red wines that traveled and aged well, moving along the cod trade routes to England in the 14th century. A throwback to that style, the three old grape varieties in this blend have almost disappeared from the region. It's an easy, yet interesting sipper with dark red fruits and a little spice, perfect as an aperitivo with aged cheese or alongside lighter fare like seafood.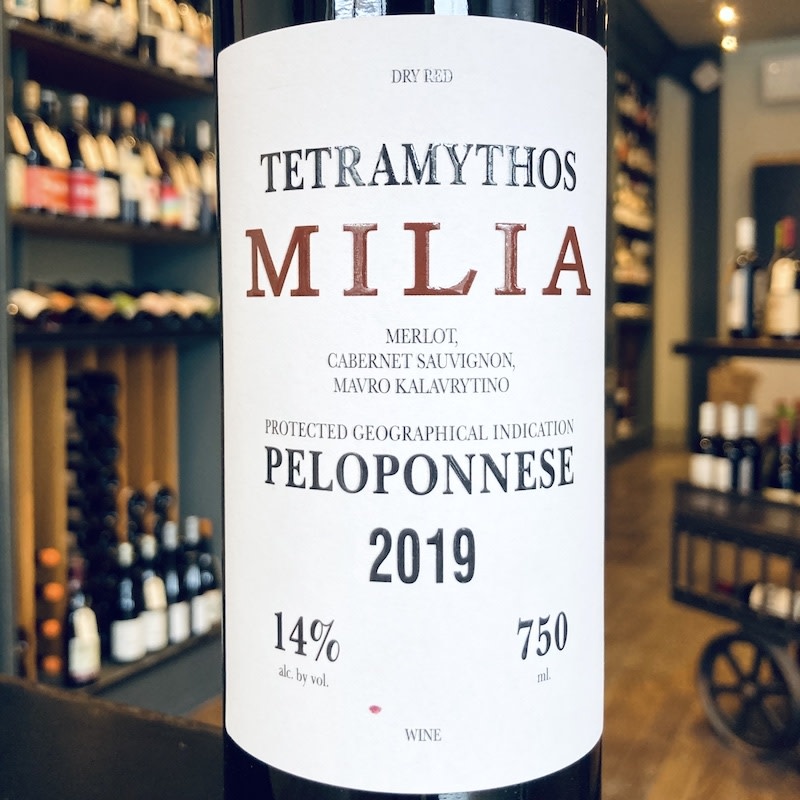 2019 Tetramythos "Milia"
varieties: merlot, cabernet sauvignon, mavro kalavrytino
appellation: Peloponnese, Greece
organic
Founded in 1999 by the brothers Aristides and Stathios Panos, Tetramythos respects Greek tradition while using organic viticulture and innovative winemaking techniques to make wines using indigenous and international varieties. From the Corinthean Sea, the hills quickly rise to a surprising elevation in the northwest of Peloponnese, the southern peninsula of mainland Greece. Though this wine is made mostly from merlot and cabernet, with just a drop of the local mavro kalavrytino, "Milia" feels anything but international. If you're roasting a kid goat this Easter, have we got a wine for you!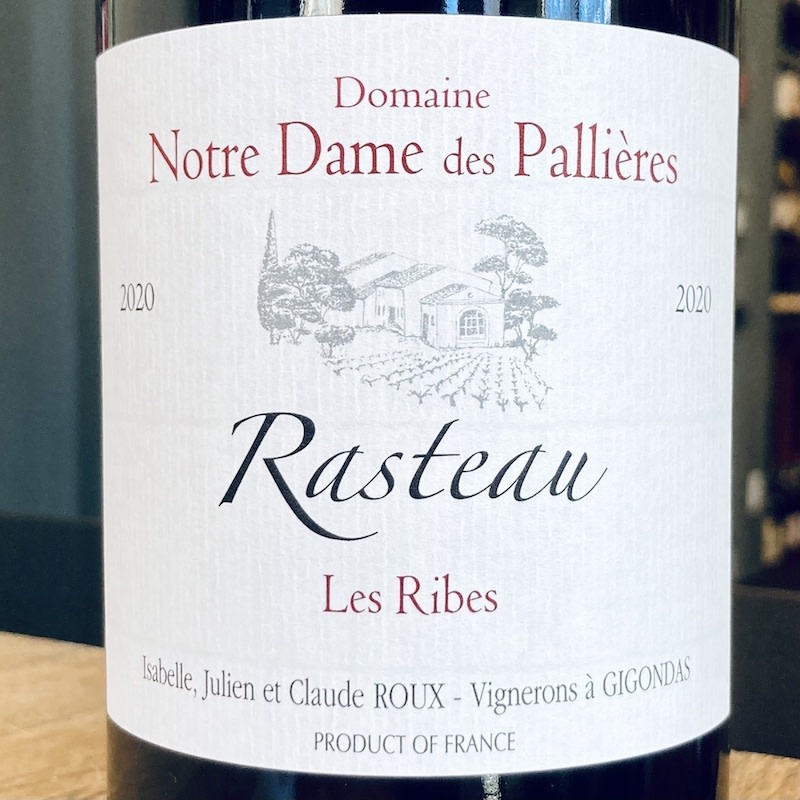 2020 Notre Dame des Pallières "Les Ribes"
varieties: grenache, mourvedre, syrah, cinsault
appellation: Rasteau (Rhone), France
Domaine Notre Dame des Pallières is a very old family estate, whose name comes from a place of pilgrimage visited by the Provençal people in the middle ages who believed that the fountain on the property would protect them from the plague. Claude Roux and his cousin Jean-Pierre have practically lost count of how many vignerons have preceded them within their family, as antique writings suggest that this domain existed in the 900's. Fortunately this tradition is continuing with Claude's children, Isabelle and Julien, gradually taking over the day to day responsibilities of farming, production, and administration. This bottling is of vines in the Rasteau appellation, about 10k north of their home in Gigondas. It's a joyful, toothsome red that offers all the blackberry and spice we know and love of grenache. It feels right at home with lamb and any other red meats.