Welcome to the latest installment of the Streetcar Monthly Pass. If you've already purchased a pass, thank you! If you haven't, you should check out this page to learn how it works. Below you'll find some information about each of this month's six Monthly Pass selections. On to the wines!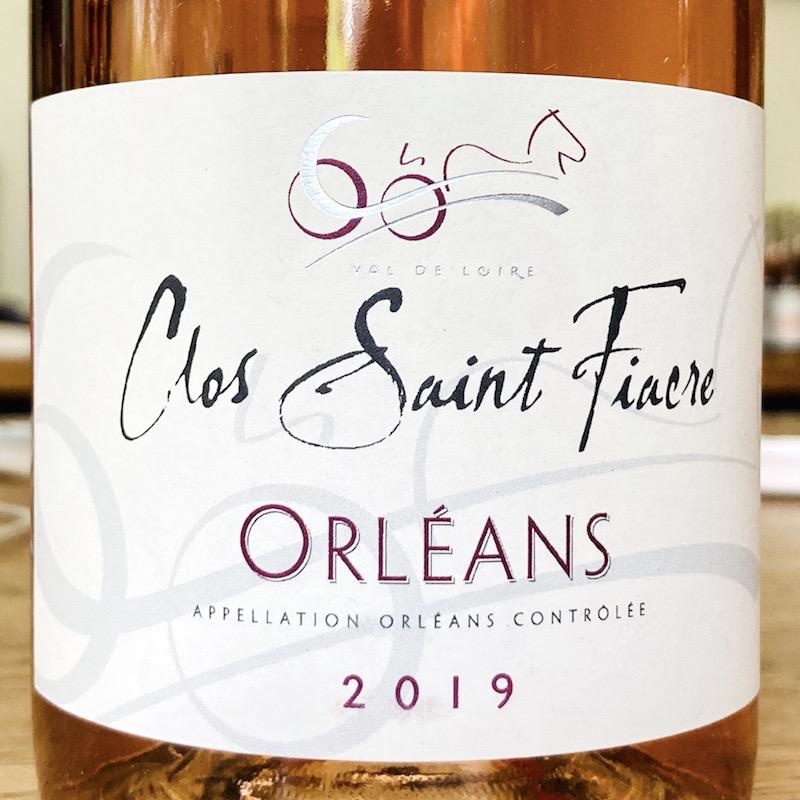 2019 Clos Saint Fiacre Orléans Rosé
appellation: Orléans (Loire), France
varieties: pinot gris, pinot noir, pinot meunier
sustainable
The estate is a family affair, not surprising given that the family has roots in wine at least back to 1635. Benedicte Montigny-Piel and her husband Hubert Piel, along with Benedicte's uncle Jacky Montigny, took over the estate in 2001, following the death of Benedicte's father Daniel Montigny. Daniel had long worked to obtain official recognition of the Orléans vineyard, which finally happened in 2006 with the creation of the AOCs Orléans and Orléans-Cléry. About an hour west of Paris, Orléans is along the northerly bend of the Loire, east of Cheverny and north of Sancerre. This lively rosé is a blend of direct press pinot gris and a saignée of their pinot noir and pinot meunier. Try it with olive oil poached redfish or a complex salad.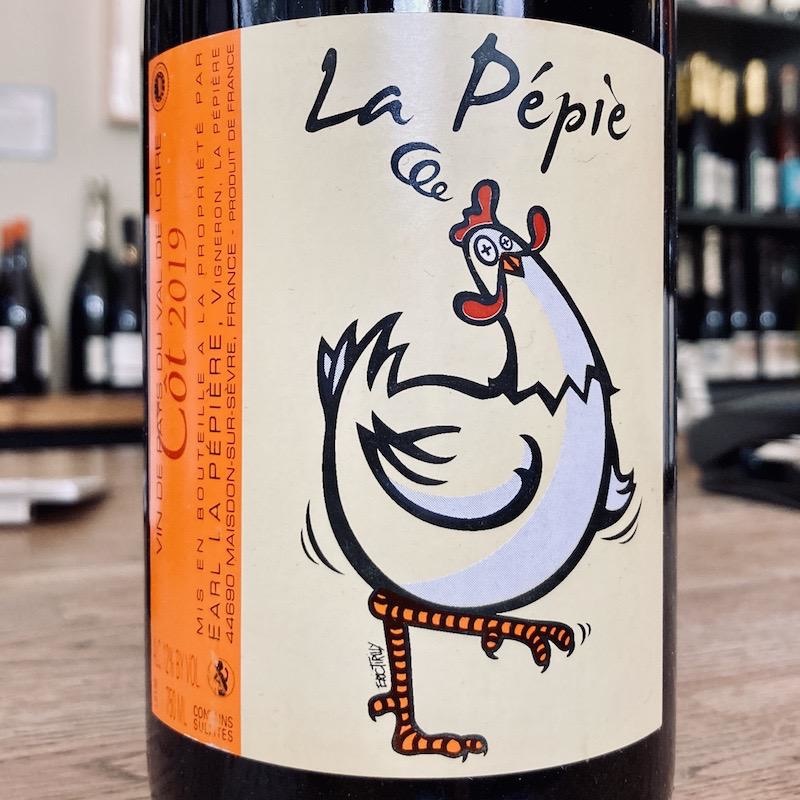 2019 Domaine Pépière "La Pépie" Côt
appellation: Vin de Pays du Val de Loire, France
variety: côt (malbec)
organic
Since 1984, Marc Ollivier at Domaine de la Pèpiére has been making some of the finest wines in Muscadet Sévre et Maine, organic, hand-harvested, fermented with wild yeasts. Ollivier has taken on partners Rémi Branger and Gwénaëlle Croix over the last decade to help ensure that the high Pépière standard is maintained well into the future. They make a small amount of red from a few hectares of vines somewhat recently planted to cabernet franc, côt (malbec), and merlot. Here we have pure, tank-fermented côt, whose brambly fruit does really well with a chill.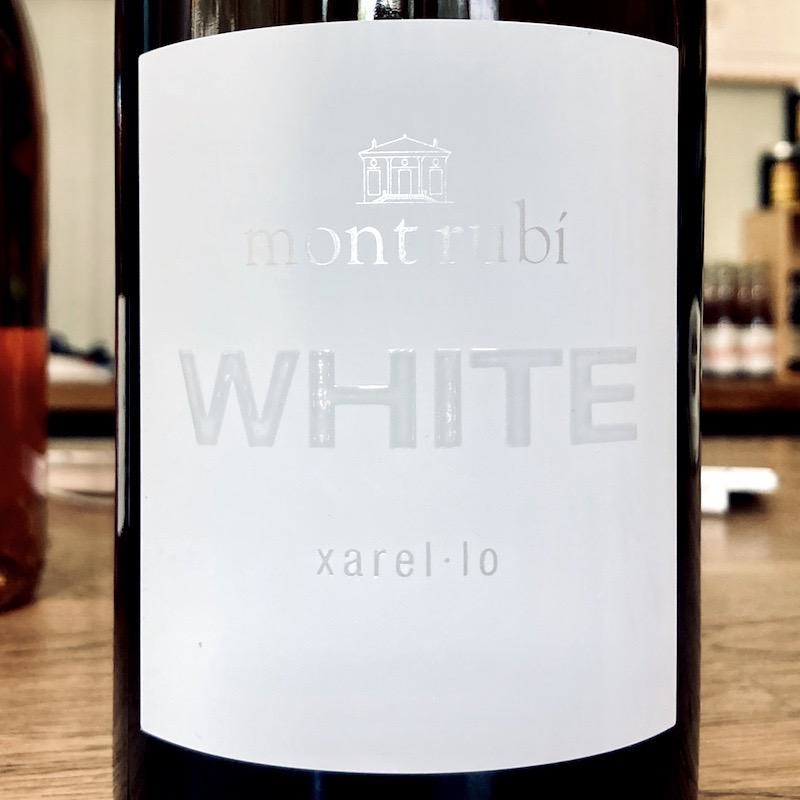 2018 Mont Rubí "White"
appellation: Penedès, Spain
variety: xarel-lo
sustainable
Mont Rubí was a dream that became a reality for Peris family in 1984. That was when they purchased and began refurbishing their 19th century estate in the small town of L'Avellá located in the Alt Penedés region, just an hour and a half outside of the Catalan capital of Barcelona. The concept here is to elevate the Alt Penedes beyond its reputation for producing Cava. Their viticultural philosophy is self described as "sustainable", though they follow biodynamic guidelines and eschew some of the treatments allowed by organics. "White" is a pure xarel-lo produced from old vines planted in 1974. Its expressive fruit and racy acidity make it a very appealing alternative to sauvignon blanc. Pair it with any manner of fish or shellfish.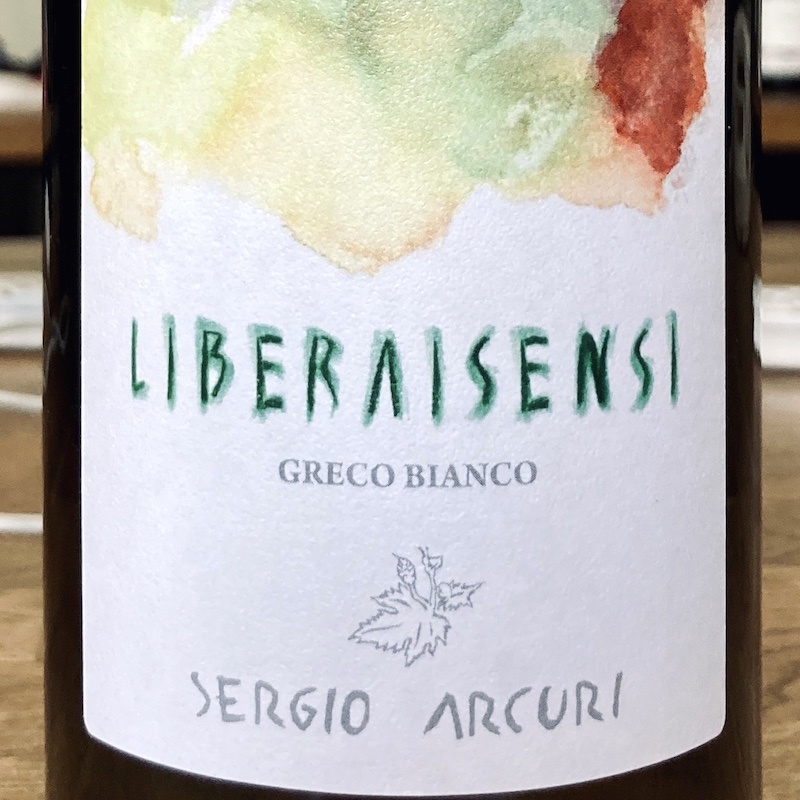 2019 Sergio Arcuri "Liberaisensi"
appellation: Ciro, Italy
variety: greco bianco, zibibbo, malvasia
organic
Established in 1880 by Sergio's great grandfather in Ciro Marina, Calabria's best known wine-producing region. Arcuri is AAA certified, indicating he is organic, makes wine with minimal intervention, and is committed to making distinctive wines expressive of their terroir. Sergio grows grapes on a variety of parcels of land in and around Ciro Marina. Some of the vineyards look right out onto the Ionian Sea, others are located in the hilly regions defined by the valleys that extend inward from the coast. Sea breezes provide a cooling influence in this hot climate region. Those breezes, along with clay and limestone soils give a notable briny tang to Arcuri wines. "Liberaisensi" is the lone white wine produced here, made almost entirely of greco bianco, seasoned with small amounts of zibibbo, and malvasia. 20% of the wine remains on its skins for a short time to bolster the structure and amplify aromatics. While we hesitate to call this an "orange wine", enthusiast of the category should enjoy this as well. We recommend it with eggplant parmesan (ask Mike for his recipe) or grilled sausage.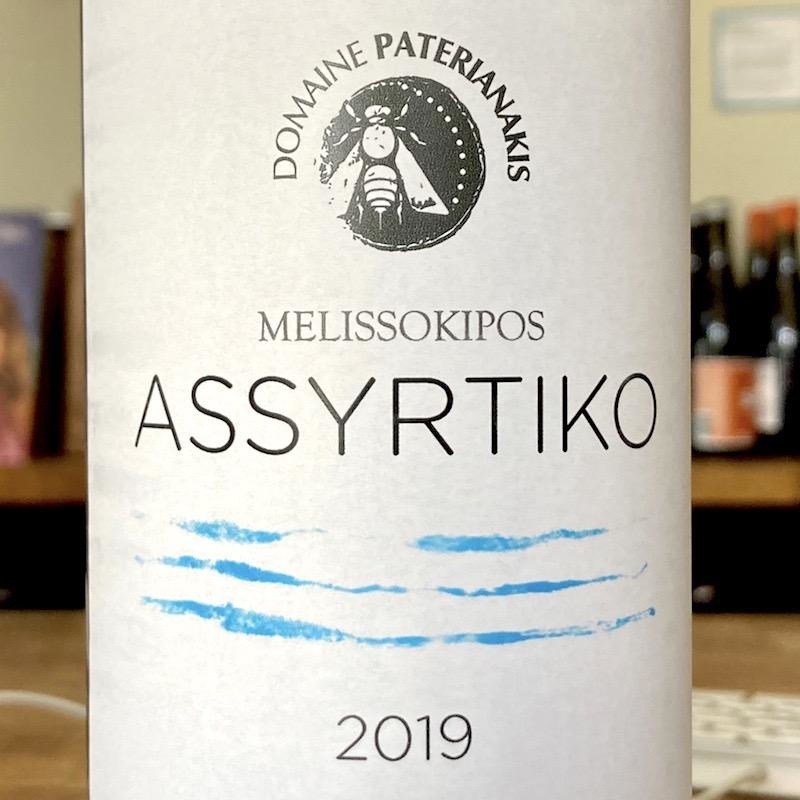 2019 Domaine Paterianakis Assyrtiko 
appellation: Crete, Greece
variety: assyrtiko
organic
Domaine Paterianakis situated at 2,000 feet above sea level in the Peza appellation in the middle of the Mediterranean island of Crete. While winemaking here goes back 4,000 years, the vineyards of this family-owned domaine have been cultivated since 1988, with production focused on indigenous and rare grape varieties. Three sisters, all engineers, and their mother each contribute to the estate's operations, with organic viticulture the guiding philosophy. We find this assyrtiko similar in structure to the famous versions from Santorini, though a bit less edgy and framed by wild herbal and floral notes. Try it with sliced peak summer tomatoes, French feta, and the best olive oil you can find.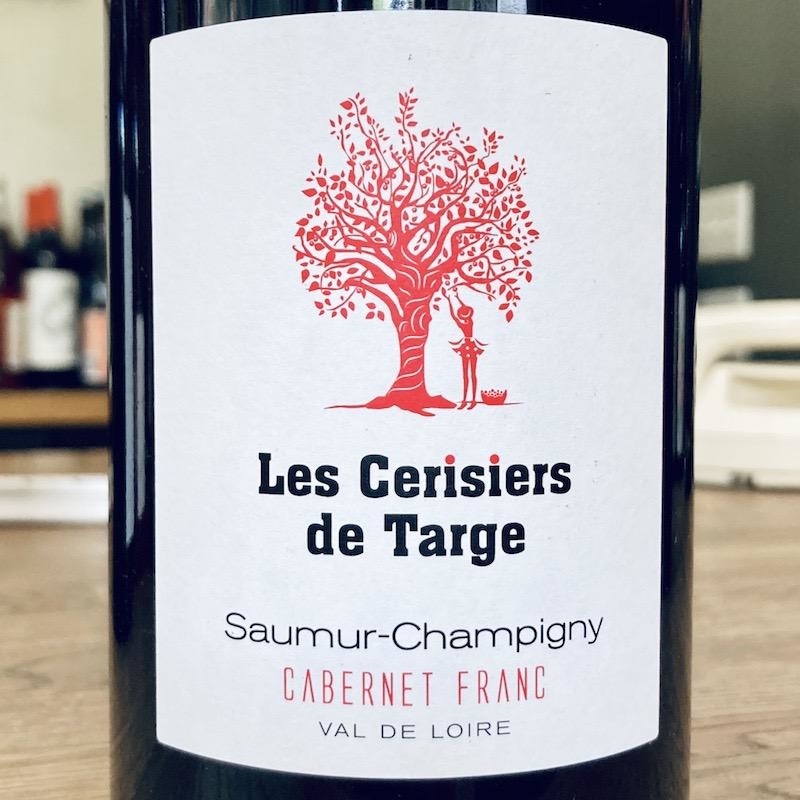 2018 Les Cerisiers de Targe
appellation: Saumur-Champigny, France
variety: cabernet franc
sustainable
Chateau de Targe has been run by a continuous family line going back to 1655, when Phelippeaux de Ponchartrain, the personal secretary to King Louis XIV of France, acquired a hunting lodge near the forests of the Royal Abbey of Fontevraud, along with the hilltop next to it. Modern winemaking commenced in the 1970's under the helm of Edouard Pisani-Ferry, who brought new vineyards into the fold, began a course of sustainable viticulture, and installed modern temperature-controlled tanks. "Les Cerisers de Targe" is a new wine that debuted here at Streetcar last year and quickly disappeared. We're offering the first take on the new vintage to our Pass subscribers. It's 100% cabernet franc made in a light, airy style reminiscent of Beaujolais. A perfect picnic wine that demands a good chill, try it with saucisson sec and goat cheese.