Welcome to the latest installment of the Streetcar Monthly Pass. If you've already purchased a pass, thank you! If you haven't, you should check out this page to learn how it works. Below you'll find some information about each of this month's six Monthly Pass selections. On to the wines!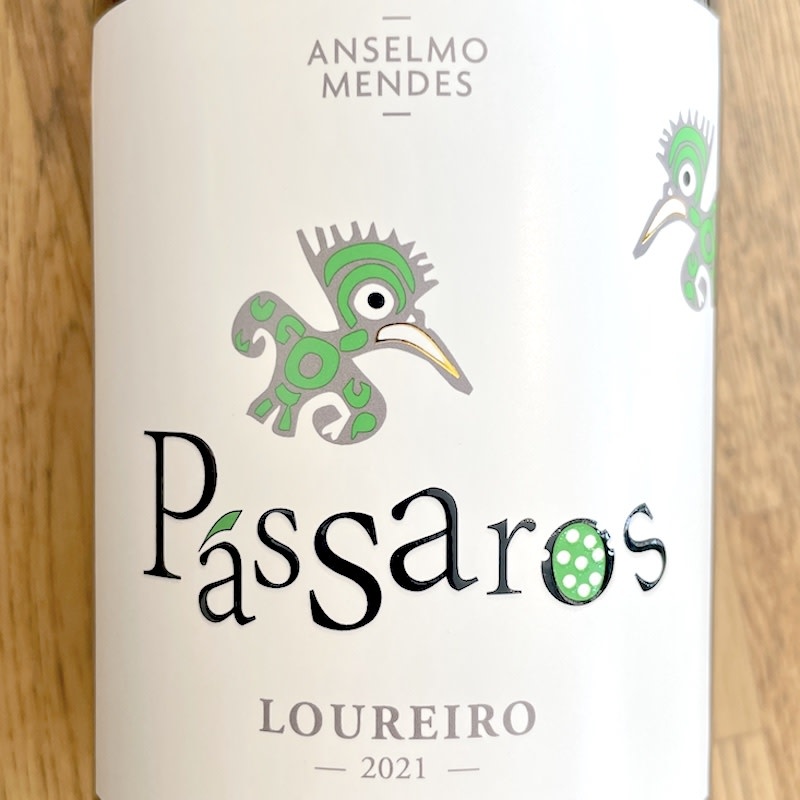 2021 Anselmo Mendes Passaro Loureiro
appellation: Vinho Verde, Portugal
variety: loureiro
sustainable
One of the more influential actors in the new wave of Portuguese winemaking, Anselmo Mendes' work has broadened our access to the more exciting side of Vinho Verde wines. The region is often reduced to the well known style of mass produced poolside whites (sugary and injected with carbon dioxide), but Portugal's northwestern corner is capable of producing exceptional wines of depth. Anselmo Mendes grew up in an agricultural family making just a little wine for personal consumption, but after studying at university in Portugal and France he came home with a vision. Knowing that his terroir had potential to make the complex, bone-dry, mineral-driven wines he adored, Mendes devoted himself to the task. Over the past few decades, his impact has been substantial. The loureiro grape, showcased here, is delicately floral and textured—this is not your poolside crusher! Would be beautiful alongside sea scallops, crudo or seared, with a simple drizzle of olive oil, lemon, and flaky salt.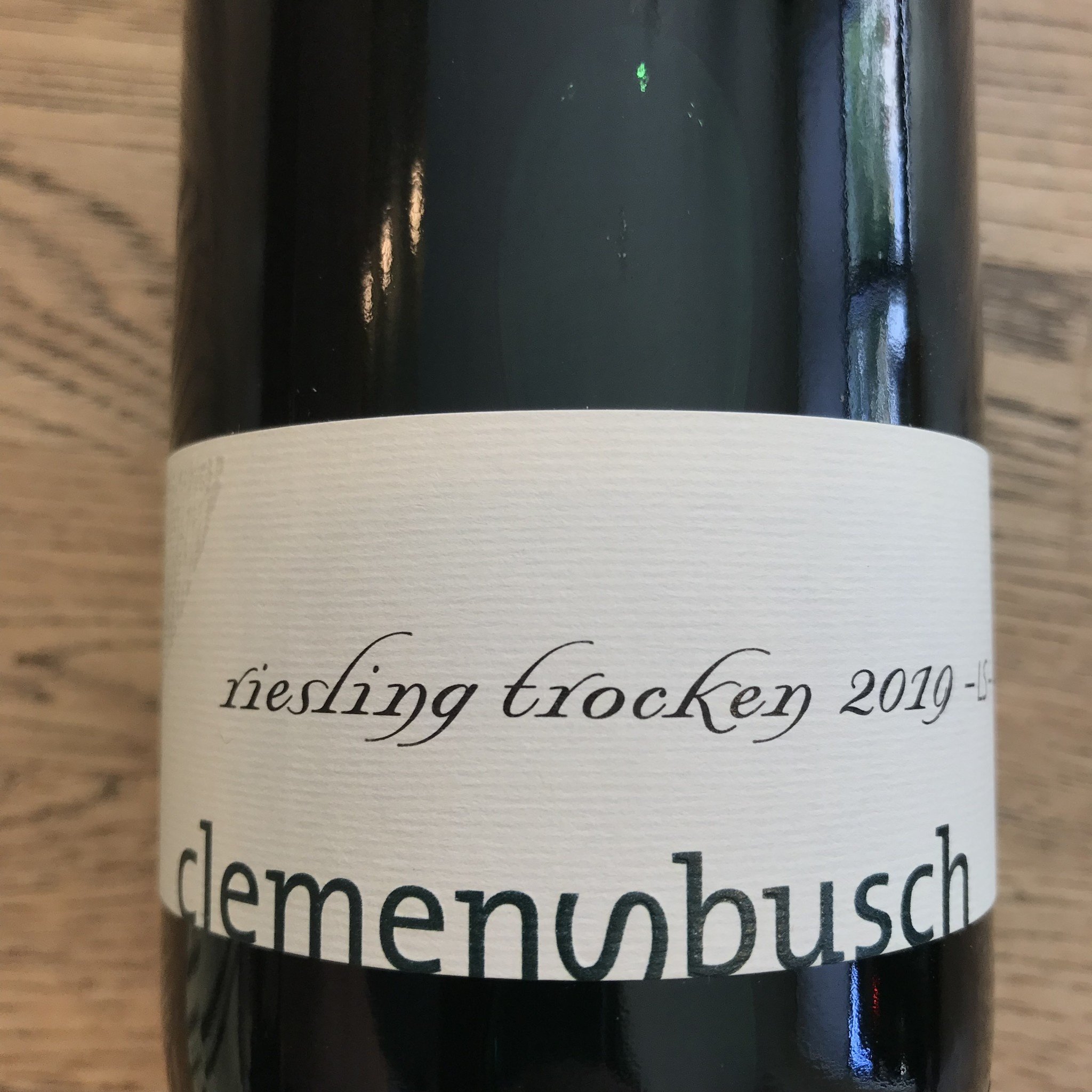 2019 Clemens Busch Riesling Trocken LS
variety: riesling
appellation: Mosel 
organic, biodynamic (certified)
We have a real treat for you this month with a delicious wine from acclaimed riesling wizard Clemens Busch. Clemens is a fifth-generation winemaker, who along with his wife Rita, are pioneers of the natural wine movement in Germany. They converted their vineyards to organic all the way back in 1984 and went on to embrace biodynamic farming in the early aughts. Pure expression of terroir is the goal with these wines; grapes are hand-harvested from old vines, fermentation is spontaneous with native yeasts and nothing is added to the wines except a small amount of sulphur at bottling. Low sulphur happens to be what "LS" stands for on this bottling. Even though Clemens uses lower amounts of sulphur than most of his peers, this wine represents his ongoing effort to use even less and still maintain quality. The other key word on the label is "trocken", meaning "dry". This is a dry, minerally riesling with juicy acidity and notes of lemon peel & apple; no sweet stuff here. It'll go with a variety of dishes including chicken/pork sausage, crab legs, smoked fish, goat cheese salad, etc.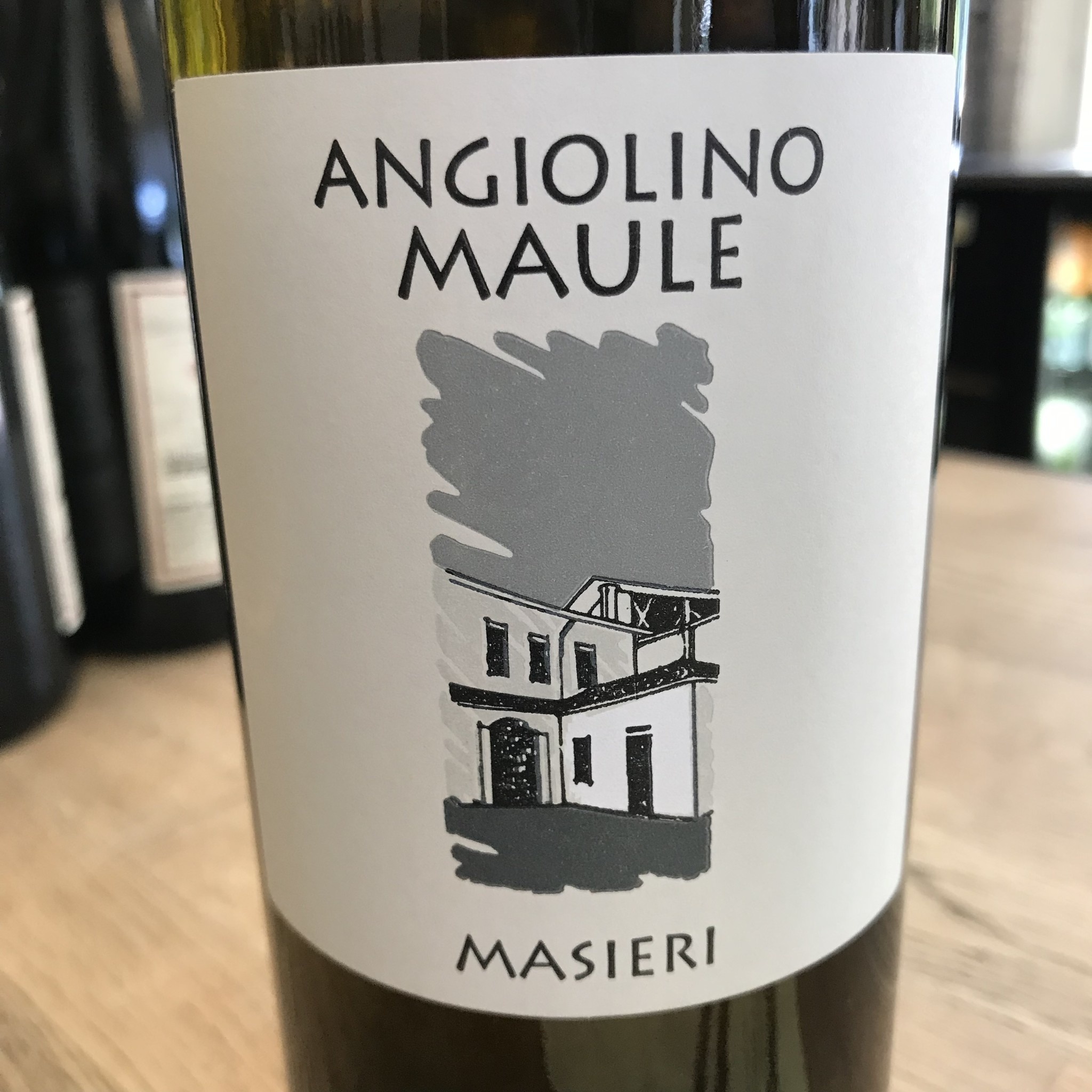 2019 La Biancara di Angiolino Maule Masieri Bianco 
appellation: Veneto, Italy
variety: garganega, trebbiano
biodynamic
"We've reached a stage where overseas there's a trend for 'funky wines' where the stinkier the wine is the better. Having an imperfection or defect makes it cool and original! We assure you, this is not where we wanted to get..." Angiolino Maule wrote recently in the magazine of Vinnatur—an organization of close to 200 natural wine producers he founded in 2006. La Biancara is located in Gambellara, northeast of the Soave zone, where Angiolino and his wife Rosamaria began their project with six hectares in the late 1980s and have learned over the decades how critical vineyard health is to making good, clean wines without chemical inputs. They work primarily with the white garganega, which has been grown in the area for over 1300 years. Savory at first and opening up to more lush green apple, Masieri is a vibrant white wine that warrants a slower, reflective occasion. Pour a little sip while you chop summer vegetables and make an easy pasta dish topped with pesto. All of Angiolino's wines are fermented spontaneously with natural yeast, unfiltered, and receive only a low dose of sulphur at bottling if necessary. This is his entry bottling, we occasionally have others on the shelf. Definitely seek out the Garg'N'Go frizzante for your next celebration!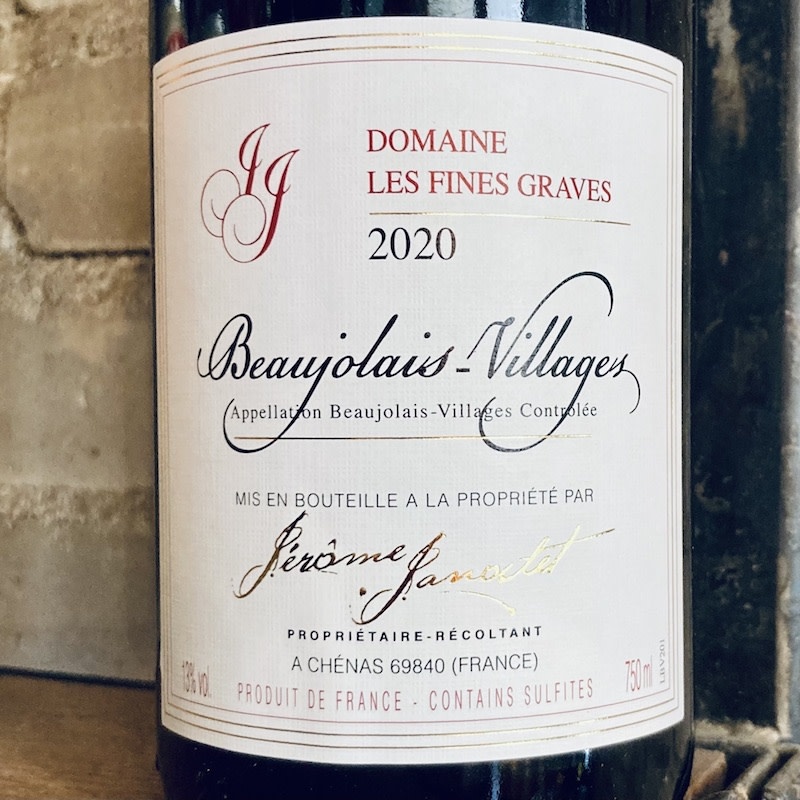 2020 Domaine Les Fines Graves Beaujolais-Villages 
variety: gamay
appellation: Beaujolais-Villages
sustainable
The late Jacky Janodet was a well known producer of top shelf Cru Beaujolais, making wines from Moulin-á-Vent, Chènas, St. Amour and of course Beaujolais-Villages. Today, his wife Evelyn and their son Jérôme run the domaine and continue his legacy of making some of the best gamay in the region. The wine is made in traditional fashion, undergoing semi-carbonic maceration in large vats, then moved to large oak foudres to age; blending takes place in cement. Juicy cherry, silky texture and a tart long finish await you in the bottle. Drink it chilled (but not too cold) and pair with just about anything (gamay is good like that).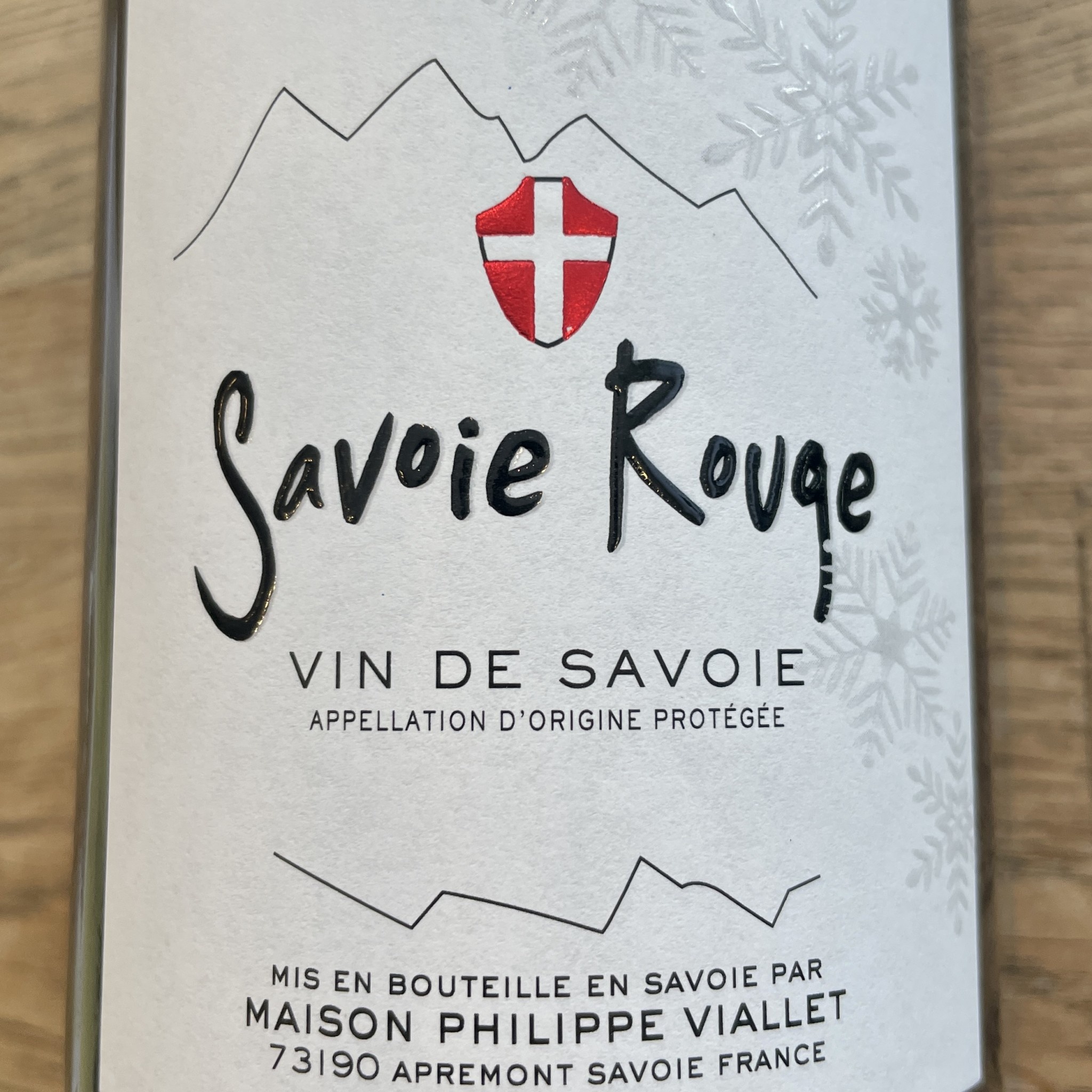 2020 Maison Philippe Viallet Savoie Rouge
appellation: Savoie, France
varieties: mondeuse, gamay
sustainable


The Viallet family acquired their first Estate back in 1966 in Apremont, 10kms from Chambéry. Philippe Viallet, the 2nd generation, joined the estate and created Maison Philippe Viallet in 1985. Over the past 30 years, Philippe has acquired several vineyards and it now represents 118 hectares spread across various Savoie appellations. Philippe is also a negociant-éleveur and has contracts all over Savoie with several growers. Savoie consists of many isolated subregions and plots of vineyards scattered across four French departments: Savoie, Haute-Savoie, Isère, Ain. Savoie neighbors Switzerland (to the East), the Jura region (to the North) and the little-known Bugey region, which is west across the Rhône river. Nearly three quarters of the region's wine production is white, though this month we're featuring a crunchy, chillable red made from gamay and the local mondeuse. A good, fresh loaf of bread, some mountain cheese, and this bottle of Viallet Rouge will transport you to the breezy foothills of the French Alps.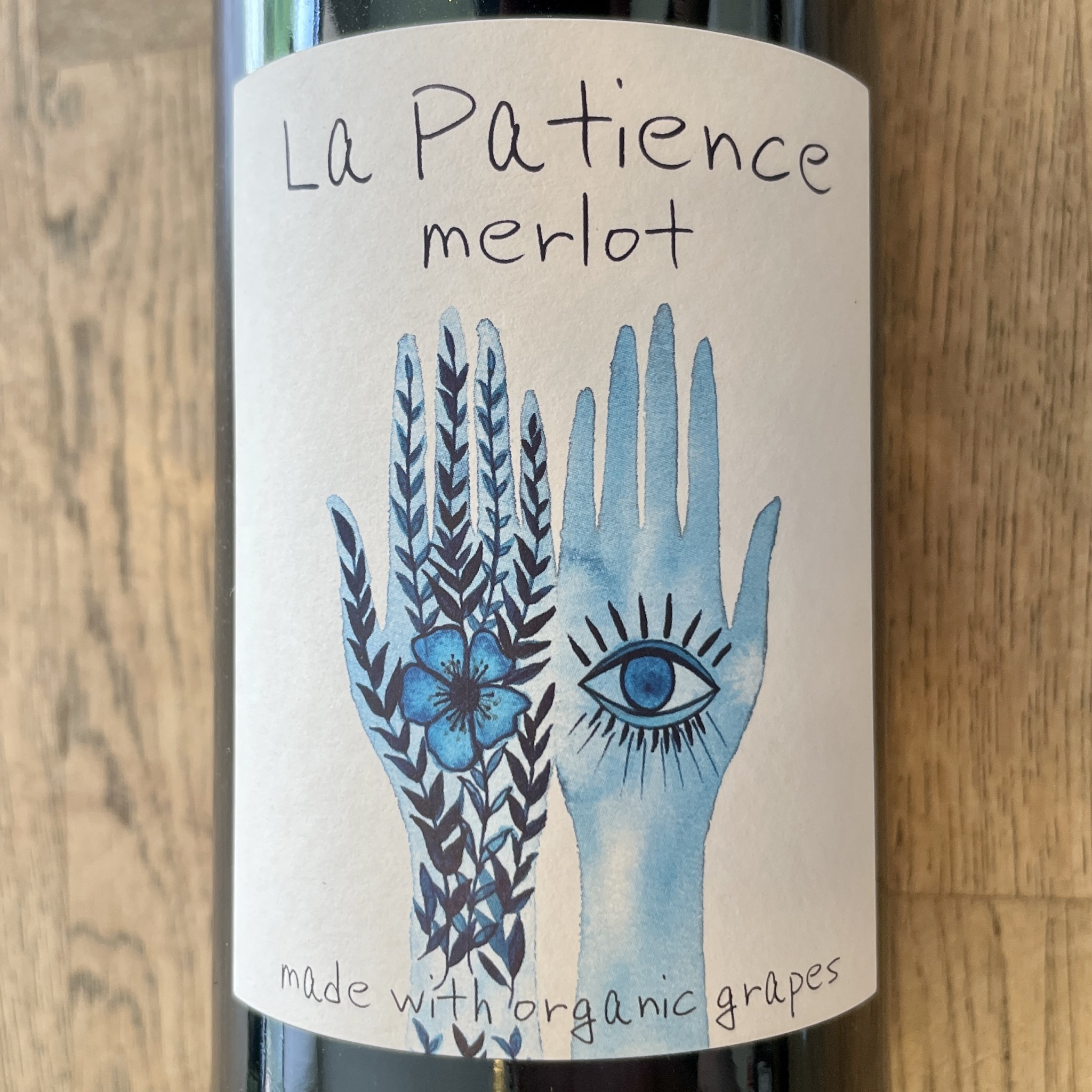 2020 "La Patience" Merlot
appellation: Coteaux du Pond du Gard
variety: merlot
organic


In one form or another (most famously From the Tank boxed wines), Domaine de la Patience has always been a mainstay here at Streetcar, as a reliable source of reasonably-priced, organic, classic, southern french country wine. Whereas in Bordeaux, merlot finds itself in a leading or supporting role, in this part of France, it makes a cameo appearance here and there. This one is fermented and aged in concrete to isolate and preserve all the fruity character inherent to the grape. Burgers or grilled sausages would be adequately washed down by this grape-y delight.