Welcome to the latest installment of the Streetcar Monthly Pass. If you've already purchased a pass, thank you! If you haven't, you should check out this page to learn how it works. Below you'll find some information about each of this month's six Monthly Pass selections. On to the wines!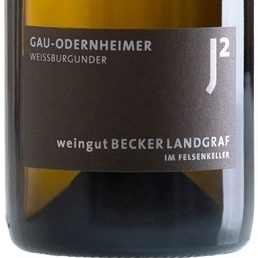 2016 Becker-Landgraf Gau-Odernheimer Weissburgunder
appellation: Rheinhessen, Germany
variety: weissburgunder (pinot blanc)
sustainable
The Becker-Landgraf winery in Gau-Odernheim in Rhineland-Hesse brings together two families of winegrowers and has existed in its current form since 2006. The business is managed by Julia and Johannes Landgraf and has a clear focus on sustainable soil and vineyard work of maximum quality . The wines are vinified in the cellar in a minimalist and natural way and fermented almost completely spontaneously, concentrating on the classic Burgundy grape varieties and riesling. Weissburgunder, or pinot blanc, used to be more commonly grown alongside its siblings pinot noir and chardonnay in Burgundy, but is now far more prevalent in Alsace. It plays a minor role in Germany, though one taste of this wine and you'll wonder why. Salty minerality and piquant acidity are the hallmarks of weissburgunder, and are clear even in this humble village wine. We suggest poached salmon or trout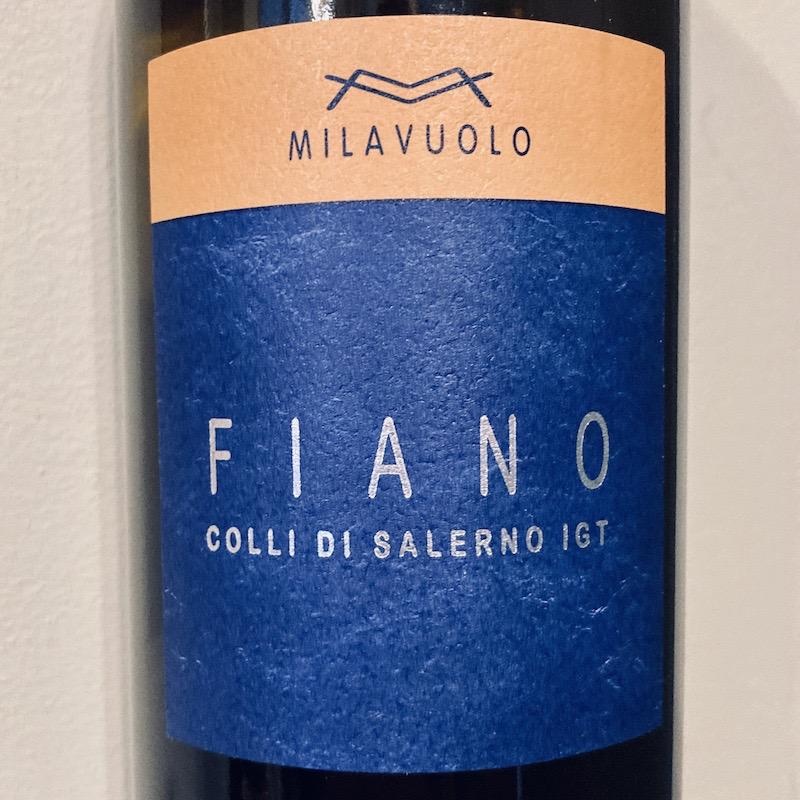 2018 Mila Vuolo Fiano 
appellation
: Colli di Salerno (Campania), Italy
variety
: fiano
organic
Twenty years ago, Mila Vuolo left her tech job in Rome with the aim of restoring the historical vineyard and farmhouse her father bought when she was a teenager. In short time, her local reputation has grown, based solely on the early returns of her new plantings of aglianico and fiano. With thousands of years of winemaking history preceding her on these hallowed lands north of the town of Salerno, Vuolo's wines feel effortlessly undaunted. Fiano is a subtly aromatic wine with a classic structure and density that lend itself to cellaring, though in the moment, it is a true vin de soif. This screams for linguine and clams, though it would do just as well with oysters or branzino.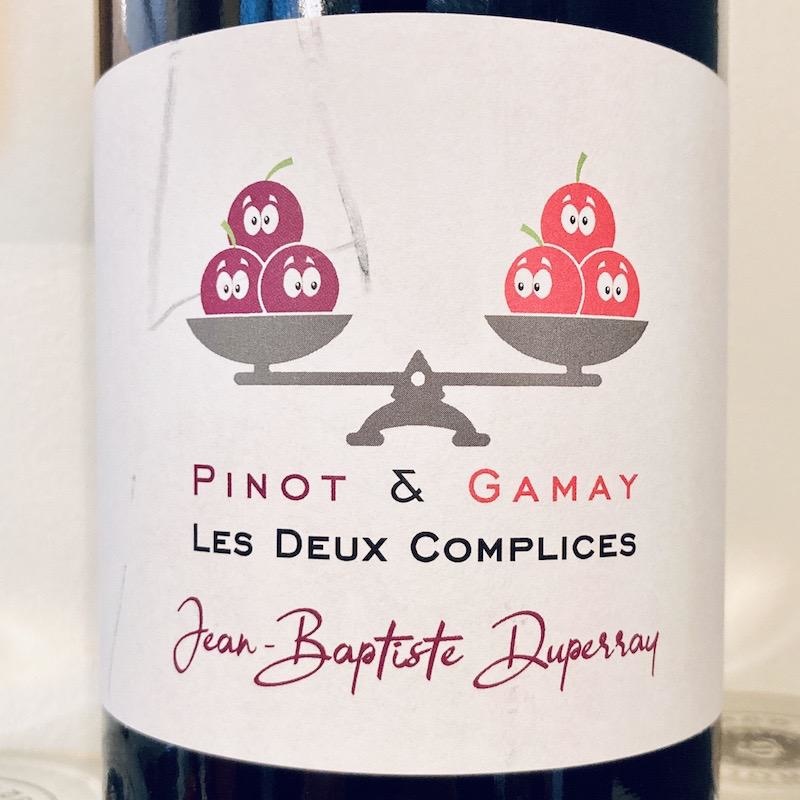 2019 Duperray Coteaux Bourguignons "Les Deux Complices"
appellation
: Cotes du Marmandais, France
varieties: pinot noir, gamay
sustainable
The blending of pinot noir and gamay in Burgundy is an old tradition that serves as a reminder that the cultivation of gamay, "a very bad and disloyal variety", was banned in the year 1395 by the Duke of Burgundy. The recently created Coteaux Bourguignons appellation serves as a catch-all for various reds and whites, in this case 55% pinot noir and 45% gamay from southern Beaujolais. A simple fermentation in cement tanks gives us a crimson red that's just booming with bright red fruit. Roast chicken or white bean soup would be a good play with this one.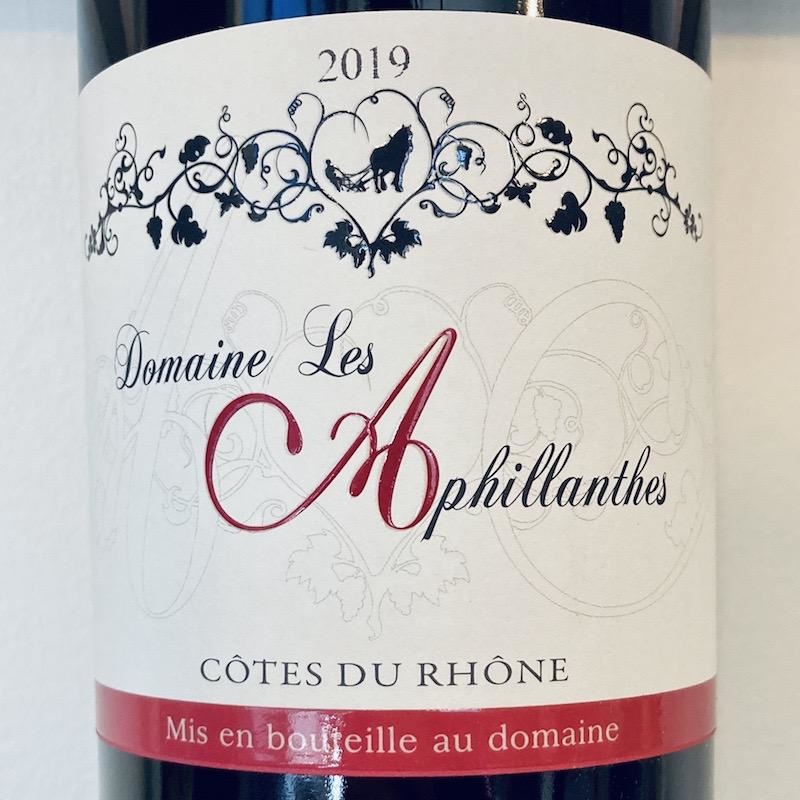 2019 Domaine les Aphillanthes Cotes du Rhone
appellation: Cotes du Rhone, France
varieties: grenache, syrah, mourvedre
biodynamic
Grower and winemaker Daniel Boulle's terroir driven southern Rhône wines are exemplary models of perfect fruit and minute yields. His approach is to focus on the quality of the fruit in the vineyards together with minimal intervention in the winery. Fermentation is in concrete vats; the wine is moved about by gravity feed. In 1987 Daniel inherited 10 hectares near Travaillon. He and his wife, Helene gradually purchased 27 more hectares themselves, including most recently, from the Rasteau appellation. Since 2003 the estate has followed biodynamic principles. Since 2007, the domaine is certified as biodynamic (Biodivin) and organic (Ecovert). This classic grenache-based blend loves savory comfort foods like roast chicken, hamburgers, or lentils.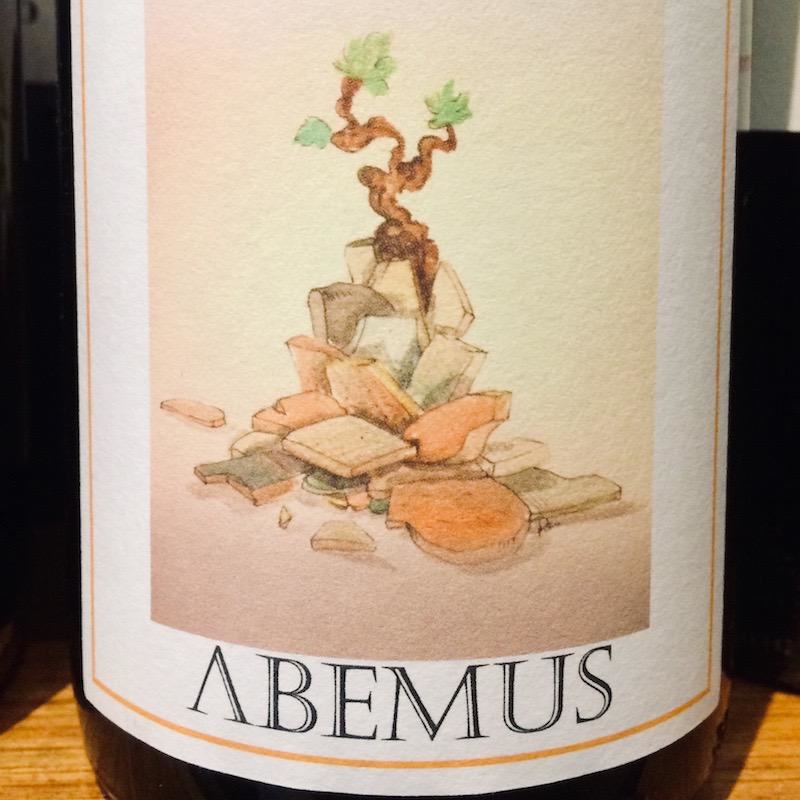 2016 La Ginestra "Abemus"
appellation: Toscana, Italy
variety: sangiovese
biodynamic
La Ginestra is a cooperative, mixed-use farm modeled after the pre-industrial traditions of Tuscan agriculture. Beyond wine, they produce honey, meat, olive oil, and pasta, all as part of a holistic approach embodied by the principles of biodynamics. "Abemus" is a pure sangiovese produced and bottled with no additives, relying on the natural structure of this noble grape variety to preserve its purity of fruit. The resulting wine possesses the typical cherry-dominant fruit profile, and while it is "earthy", that facet of the wine doesn't dominate the palate. We'd love this with simple fresh pastas and roasted mushrooms.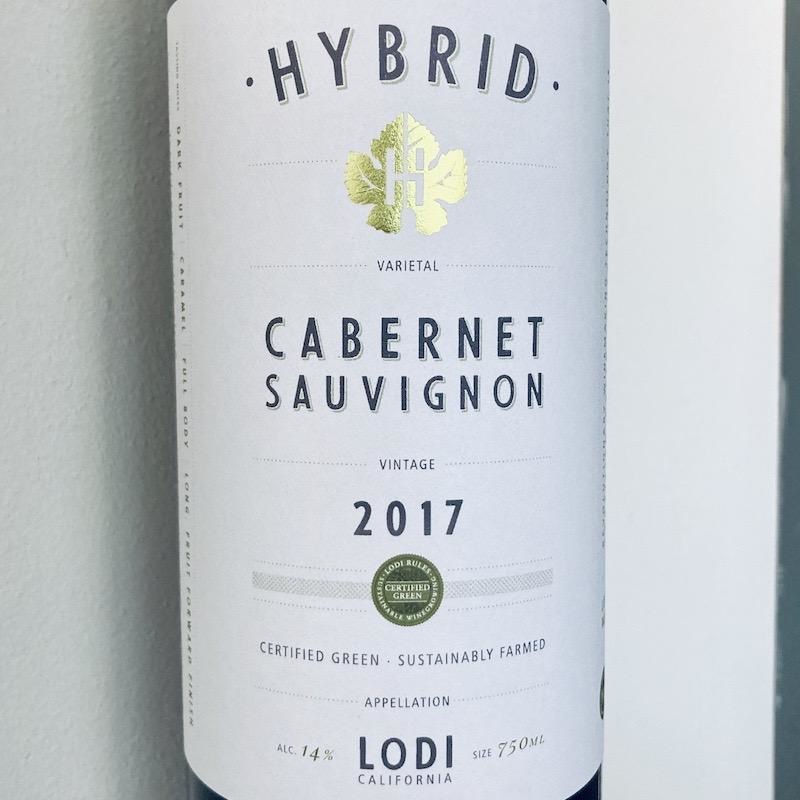 2017 Hybrid Cabernet Sauvignon
appellation
: Lodi, California
varieties
: cabernet sauvignon, teroldego, petite sirah
sustainable
Hybrid cabernet comes from California's central valley Lodi appellation: a vast, flat stretch of land with twice the acreage under vine as Napa. Lodi can fairly be called the "wine lake" of California, as its produce forms the basis for many of the industry's largest producers (Woodbridge, Rex Goliath, Bronco, etc.). Hidden within this patchwork of mega-vineyards are all sorts of interesting old vineyards planted to strange things like alicante bouschet, bastardo, charbono, just to name a few. Perhaps what gives this stout, blocky cabernet its interest is the addition to the blend of small amounts of petite sirah and the alpine native teroldego. There's some structure here, with well-integrated acidity and a bit of dusty tannin, to help soak up all the Lodi bombast. It's big, but it's not overweight, and we'd have no problem drinking this with burgers, lasagna, or chicken enchiladas.