Welcome to the latest installment of the Streetcar Monthly Pass. If you've already purchased a pass, thank you! If you haven't, you should check out this page to learn how it works. Below you'll find some information about each of this month's six Monthly Pass selections. On to the wines!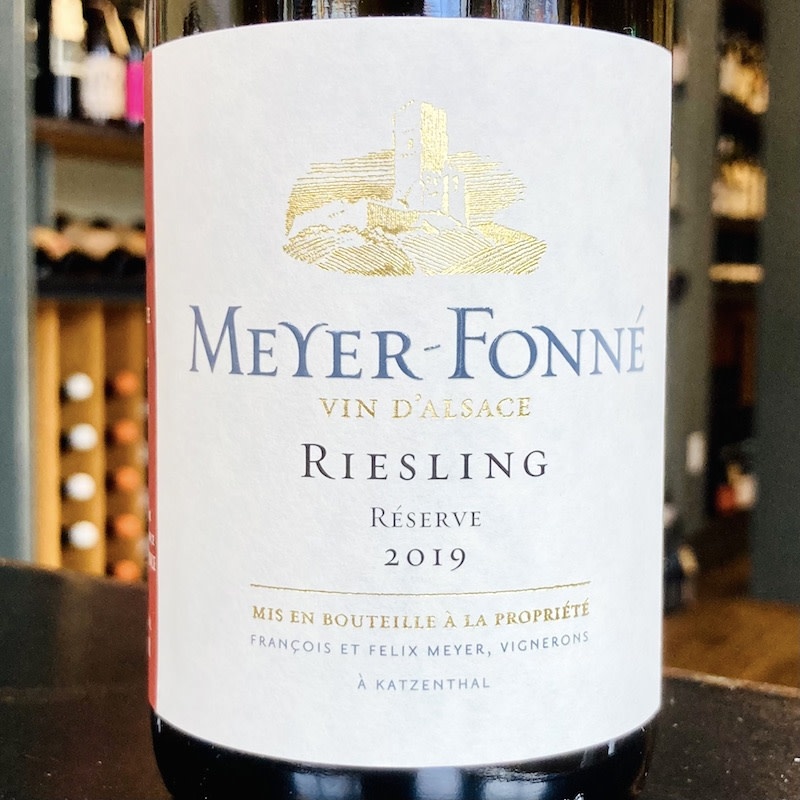 2019 Meyer-Fonné Alsace Riesling "Reserve"
variety: riesling
appellation: Alsace, France
organic
Félix Meyer is a rising star in Alsace and has an evident instinct for his craft. He is the third generation in his family to be making wine since his grandfather founded the domaine in the late 19th century. Since taking over in 1992, Félix has already left his own mark, modernizing equipment in the winery, developing export sales, and now expanding the family's holdings in many of Alsace's great vineyard sites, including several grand crus. The Riesling "Reserve" comes mainly from two plantings, in 1969 and 2006, with some declassified Grand Cru fruit thrown in for good measure. It's a nice snapshot of what this grape does in Alsace, which is quite different from anywhere else. Comparing with those from the Mosel, for instance, this is softer, a little less jumpy, and creamier on the palate. A little more Fleetwood Mac than Black Sabbath (RIP Christine McVie). This is a holiday dinner white, when that dinner has a seafood stew or something like that to start. It's also great with creamy washed rind cheese. Go find yourself a Vacherin Mont d'Or!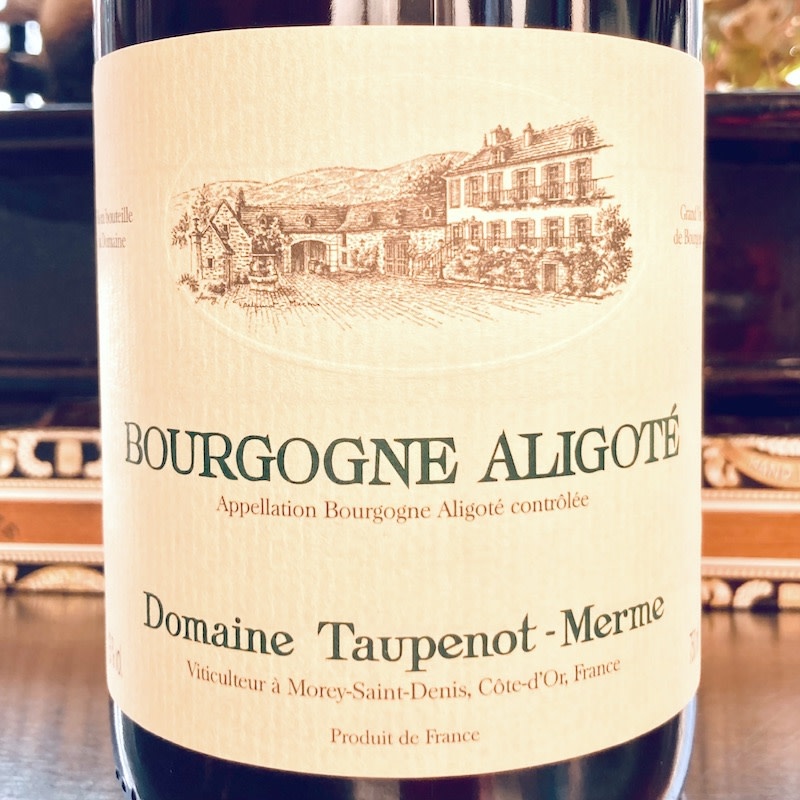 2018 Taupenot-Merme Aligoté
variety: aligoté
appellation: Bourgogne, France
organic
Aligoté, the perpetual bridesmaid of Burgundy, accounts for about 6% of all the vines in the region and actually has the same grape parentage as two of our other favorite French white grapes — chardonnay and melon (as in Muscadet)! While not as lucrative as chardonnay or pinot noir, many winemakers in Burgundy do still farm and bottle aligoté, and it can be a great entry point into their style. Based in Morey-Saint-Denis, Taupenot-Merme is a familiar story of generational inheritance, marrying into more vineyard holdings, and the sort of deep roots that translate into a profound understanding of their terroirs. Currently run by siblings Virginie and Romain Taupenot (ninth generation), the domaine is committed to organic principles in the vineyard and a subtle hand in the cellar. The aligoté comes from two vineyards, planted in 1950 and 1986, and is in a great place right now, hinting at the age worthiness of this grape while retaining freshness. Make it fancy with a classic sole meunière or go cozy with fish chowder or a creamy pasta dish.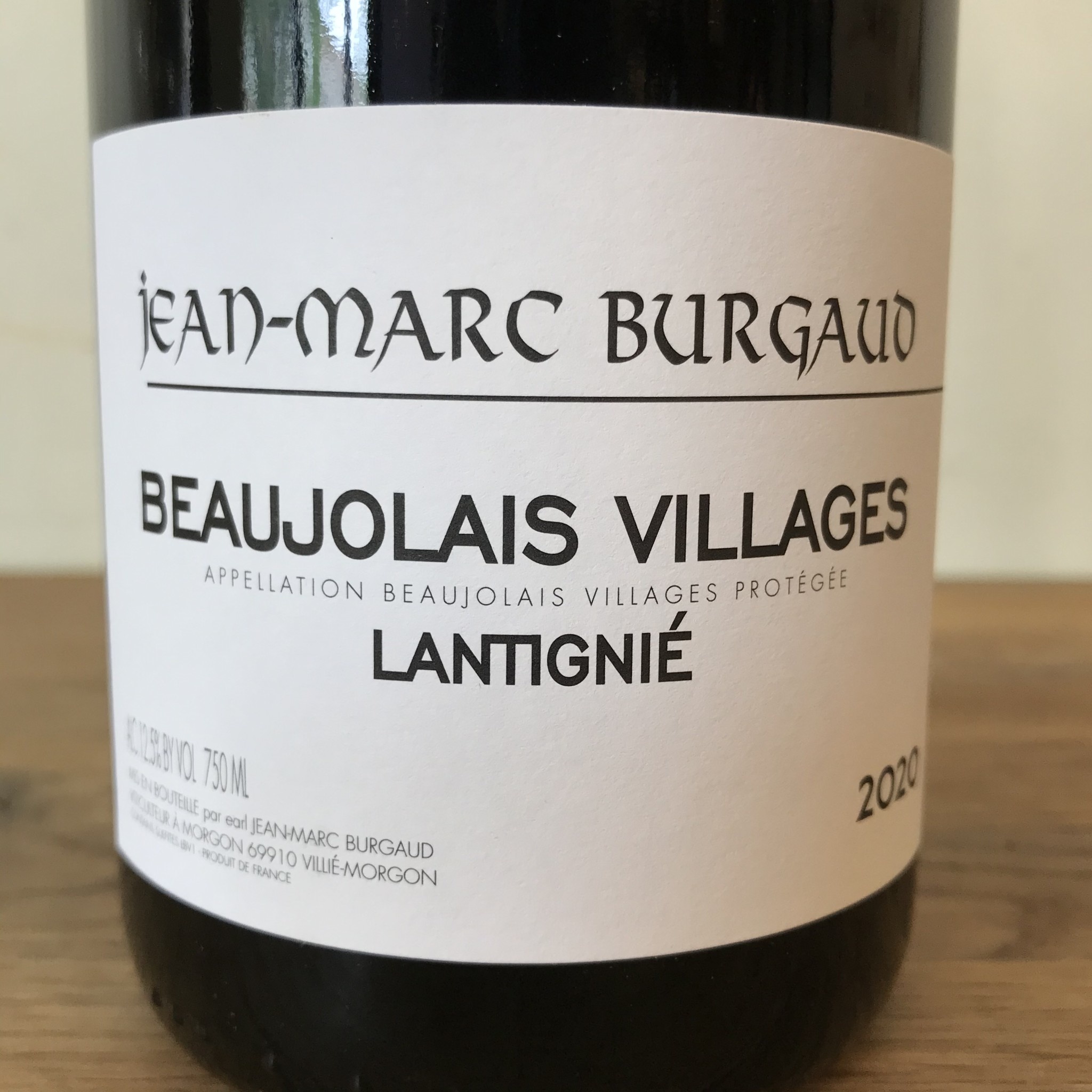 2021 Jean-Marc Burgaud Lantignié
variety: gamay
appellation: Beaujolais Villages, France
organic
Since 1989, Jean-Marc Burgaud and his wife Cristine have farmed 19 hectares of gamay vines in Beaujolais, primarily in Morgon and Beaujolais Villages, as well as one hectare in Régnié. Although not certified, all the farming at Burgaud is done organically and by hand, and he has not used chemicals in the vineyards in over 10 years. Lantignié seems to be in line to become the 11th village to achieve Cru status, and this wine should provide all the evidence necessary to make it happen. Substantial, delineated, forceful, and truly distinctive, we'd love to see how this develops over the course of the next 5-10 years, but who has the patience? Enjoy this non-Nouveau this holiday season with creamy cheeses and roasty, toasty things.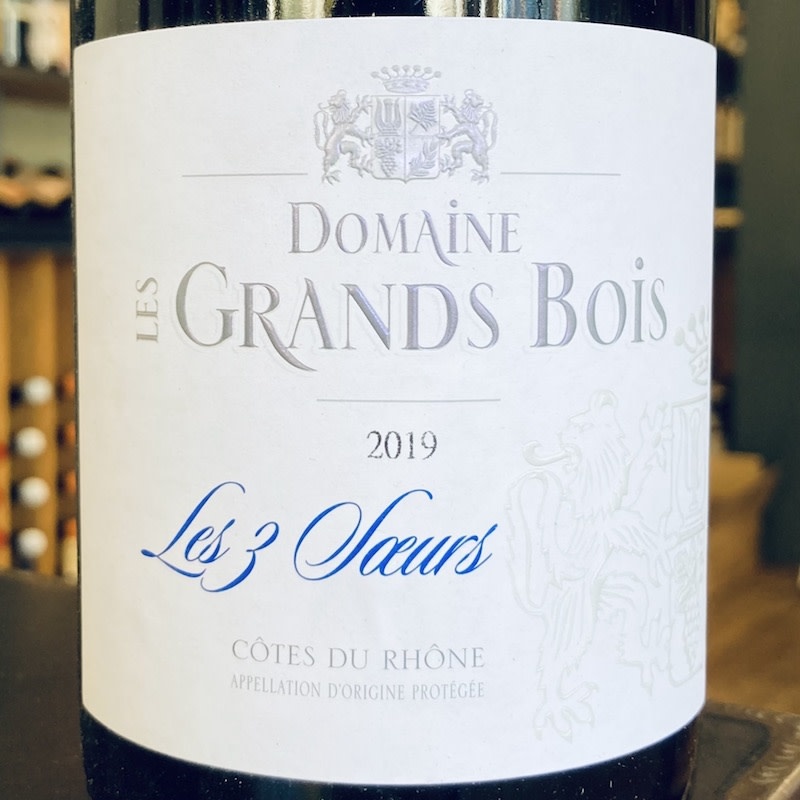 2019 Domaine Les Grands Bois "Les 3 Soeurs"
varieties: grenache, syrah, carignan
appellation: Cotes du Rhone, France
organic
Marc Besnardeau was a hip Parisian sommelier before he married Mireille Farjon and moved together to the southern Rhone Valley to make wine on her family's land. Their 10 hectare estate is tucked in the hills just outside the village of Cairanne, with tiny parcels scattered across the neighboring hills. Marc makes wine with the same mindset with which he selected them for a menu: using minimal intervention and maximum attention to each cuvée's terroir-specific personality. This bottling is a classic example of the warmth of southern Rhone grenache-based blends, with good amounts of carignan and syrah blended as well. Plump and spiced with amble berry fruit and supple tannins, this is a red for a cold night with any manner of comfort food, from braised meats to a mixed-bean chili.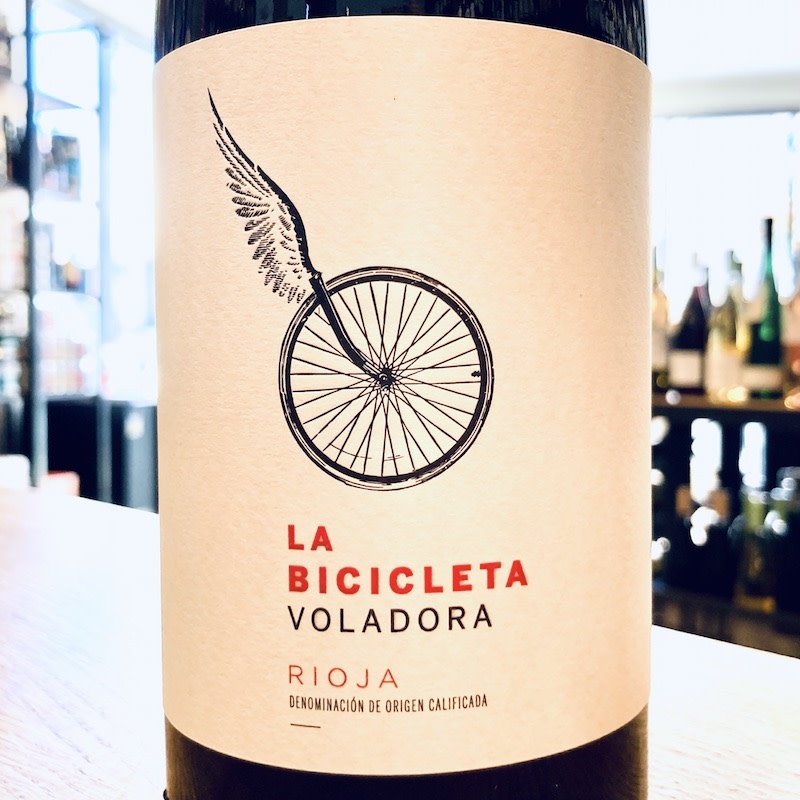 2019 La Bicicleta Voladora
variety: tempranillo
appellation: Rioja, Spain
organic
German Blanco's Quinta Milu "micro-winery" plays the foil to the ocean of souped-up, oak-reliant Ribera del Duero. He aims for freshness and balance, and goes by the philosophy "happy grapes, happy wine". He started La Bicicleta Voladora in the part of Rioja aligned geographically with Navarra with the same mindset. Now five vintages in, we're ever more impressed with the results. This is punchy, angular tempranillo is framed not by wood but by clay and limestone. Happy wine, indeed!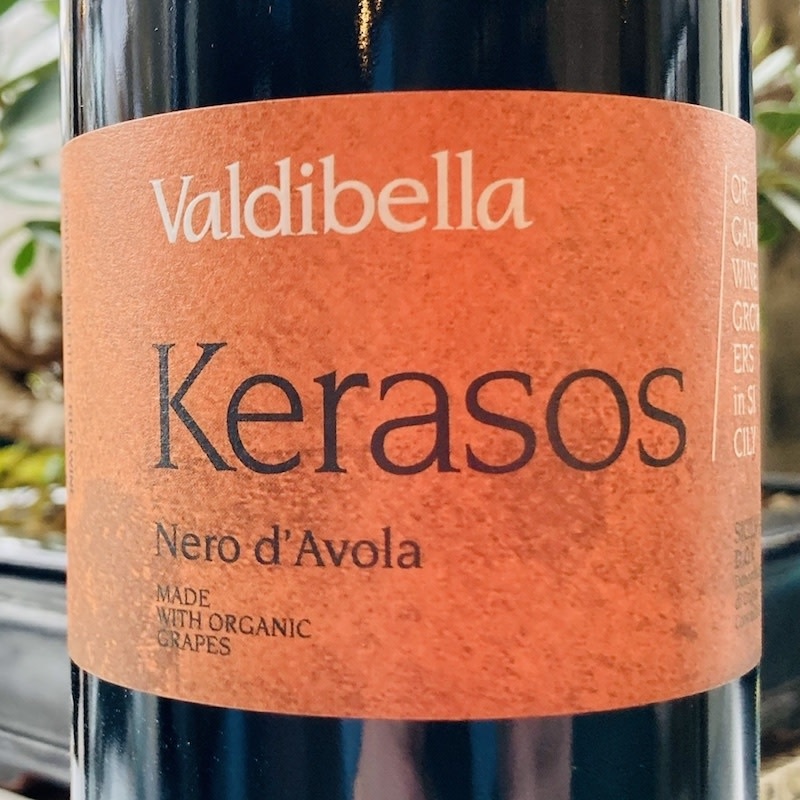 2019 Valdibella "Kerasos"
variety: nero d'avola
appellation: Sicilia, Italy

Valdibella was started by a small community of wine, olive, and almond farmers as a social experiment. They are one of the first members of the Addiopizzo organization, whose main goal is to reestablish the dignity of small businesses of Sicily by refusing to pay racket to the island's ubiquitous mafia. To put this into perspective, somewhere close to 80% of Sicily's commercial enterprises pay the pizzo. Further, the father of one the growers at Valdibella, a doctor with strong community ties, was executed by the a member of the Mafia. Companies like Valdibella demonstrate immense courage by committing to this movement, at great personal risk for all those involved. All this said, the organic wines produced by Valdibella represent some of the best values from anywhere these days. Kerasos is a great place to start if you're just starting to explore this island's vast bounty. Made from the most widely planted red variety, nero d'avola, this version is bright and sunny, and a gentle, easy-going friend when it comes to pairing.