Welcome to the latest installment of the Streetcar Monthly Pass. If you've already purchased a pass, thank you! If you haven't, you should check out this page to learn how it works. Below you'll find some information about each of this month's six Monthly Pass selections. On to the wines!
2016 Domaine Saladin Cotes du Rhone Blanc "Per El"
appellation: Côtes du Rhône, France
varieties: marsanne, roussanne, viognier, clairette, grenache blanc, bourboulenc
biodynamic
When Louis Saladin, head vigneron of Domaine Saladin in Saint-Marcel-d'Ardèch fell ill in 2003, his two daughters Marie-Laurence and Elisabeth seamlessly moved into the role of head of the family business. Since then, the sisters have continued farming 18 hectares in the south of France using the biodynamic principals their grandfather Henri instilled after WWI. "Per Èl" was created by Louis Saladin for his wife, Annick. She used to serve the wine at her restaurant, "Le Mazet," located right amongst the vineyards, which was most recently under the direction of her son, Stephane, until 2009. "Per Èl" means 'For Her' in Provencal. Maybe she'll share?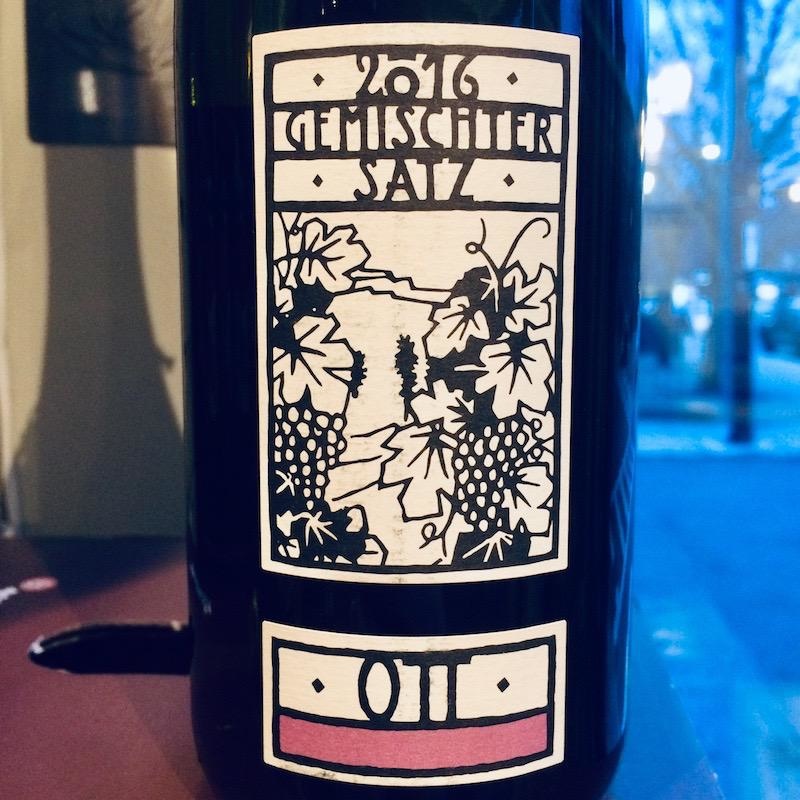 2016 Weingut Ott Gemischter Satz
appellation: Wagram, Austria
varieties: welshriesling, grüner veltliner, sauvignon, riesling, pinot blanc, chardonnay
biodynamic
The Ott family has been growing and producing wine in the region of Wagram in Lower Austria since 1889. Bernhard Ott is of the fourth generation and has managed the winery since 1993, when he took the helm from his father. Inspired by a visit to Domaine la Romanee Conti in 2005, he immediately began converting his family's estate to biodynamics. Literally "mixed bag or set", Gemischter Satz is a mixture of several grape varieties, but not from different vineyards. This is a very old idea – to plant different varieties together to minimize loss if a single variety was affected. In Ott's blend he takes Neuberger and Welschriesling and ferments them on the skins, blending them with a co-picked and co-fermented blend of Chardonnay, Weissburgunder, Grüner Veltliner, Roter Veltliner and Riesling. Walnutty, vibrant, and racy, try this white with gnocchi or spaetzle in a buttery sauce.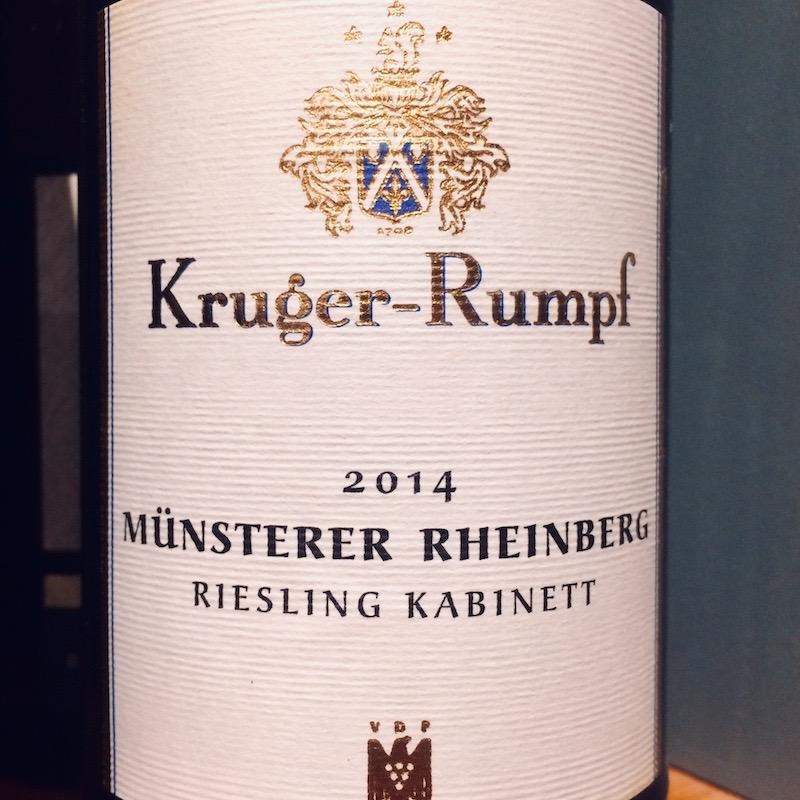 2014 Kruger Rumpf Munsterer Rheinberg Riesling Kabinett
appellation: Nahe, Germany
variety: riesling
sustainable
The Kruger-Rumpf estate is located in Münster-Sarmsheim, a small village on the western side of the Nahe River, in the most northern section of this region. Paradoxically, though it is the furtherst paoint north and where the Nahe meet the Rhein River, it is the warmest area of this region. Geographically unique, this area represents the intersection of four major German wine regions: the Nahe where the winery is located, the Rheingau and Mittelrhein to the north, Rheinhessen to the east. Kuger-Rumpf's vineyards are farmed sustainably; bees are kept nearby to facilitate pollination and aid in overall bio-diversity. Periodically sheep are allowed to roam the vines helping to control underbrush. All vineyards are hand harvested to ensure that only optimally ripe grapes are selected. Stefan believed that "you can't improve wine in the cellar, only make it worse," and Georg has continued his cellar work with this philosophy in mind. The Rheinberg kabinett comes entirely from the quartz dominated higher sections of the Rheinberg hill, facing south east. Vines are around 25 years old with much of the vineyard planted in the 1990s. Now five years on from harvest, the 2014 is now wide open, with white peach and honeysuckle aromas and (words words words....I'm going to go drink the rest of this bottle now).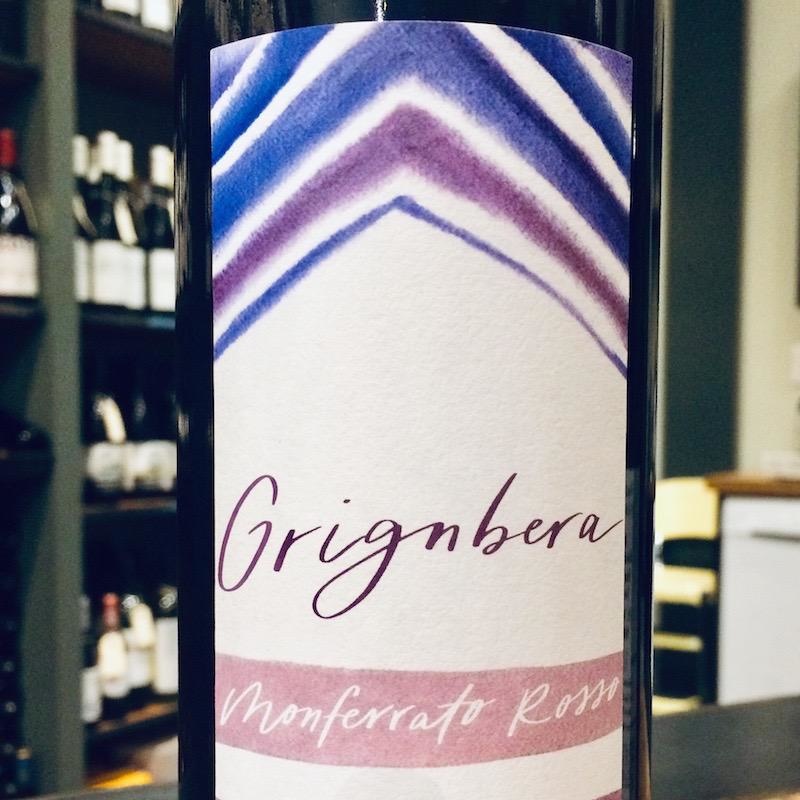 2018 Gaia Monferrato Rosso "Grignbera"
appellation: Monferrato (Piedmont), Italy
varieties: barbera, grignolino
Barbera blended with Grignolino from the hills on the other side of Asti from the Langhe. So far, we can't find anything else of note about this wine or winery online or through the distributor. Stay tuned....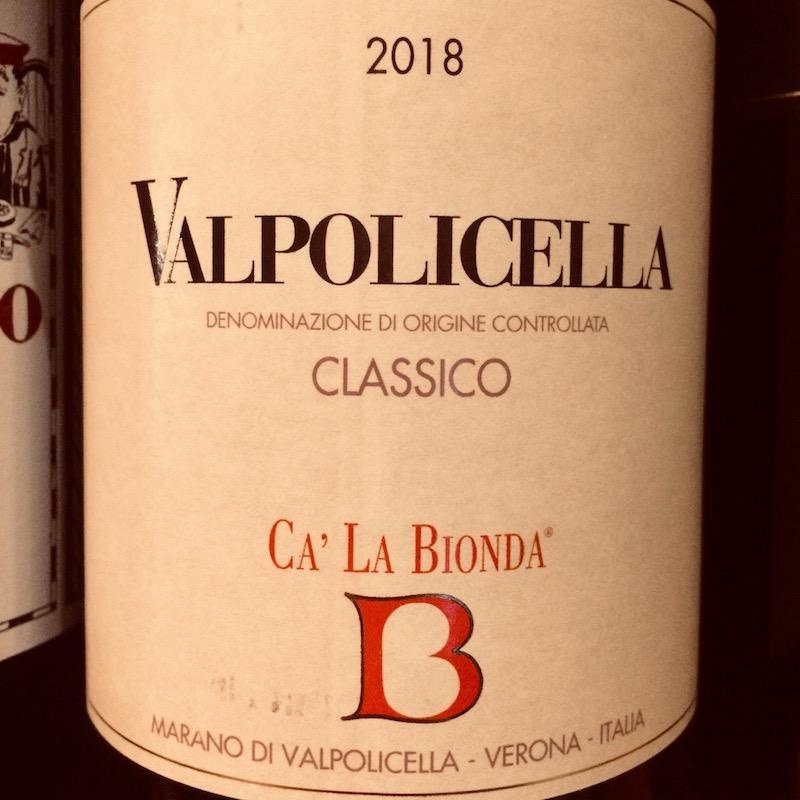 2018 Ca' La Bionda Valpolicella Classico
appellation: Valpolicella (Veneto), Italy
varieties: corvina, corvinone, rondinella, and molinara
organic
The Azienda Agricola Ca'la Bionda is situated in the commune of Marano di Valpolicella, in the heart of the historically "classic" zone of the Valpolicella. The vineyard area extends over 29 hectares of hillside land at an altitude which ranges between 150 and 300 meters above sea level and with an eastern exposure. The winery, recently renovated and restructured, was founded in 1902 by Pietro Castellani who was both a passionate and dedicated grape grower and wine-maker. The Castellani family, currently in its fourth generation, continues with the same commitment and passion the work began by Pietro more than one hundred years ago. All phases of the wine-making process, cultivation of the highest quality grapes, grape harvest, vinification, ageing and marketing are carried out directly by the family. The soil is for the most part of calcareous nature, as marine sediment, and this confers to the wine, given an equal level of acidity, a unique and exceptional longevity and anti-oxidant power. This classic blend of four native red varieties is made for any occasion, and is an incredibly forgiving food pairing wine.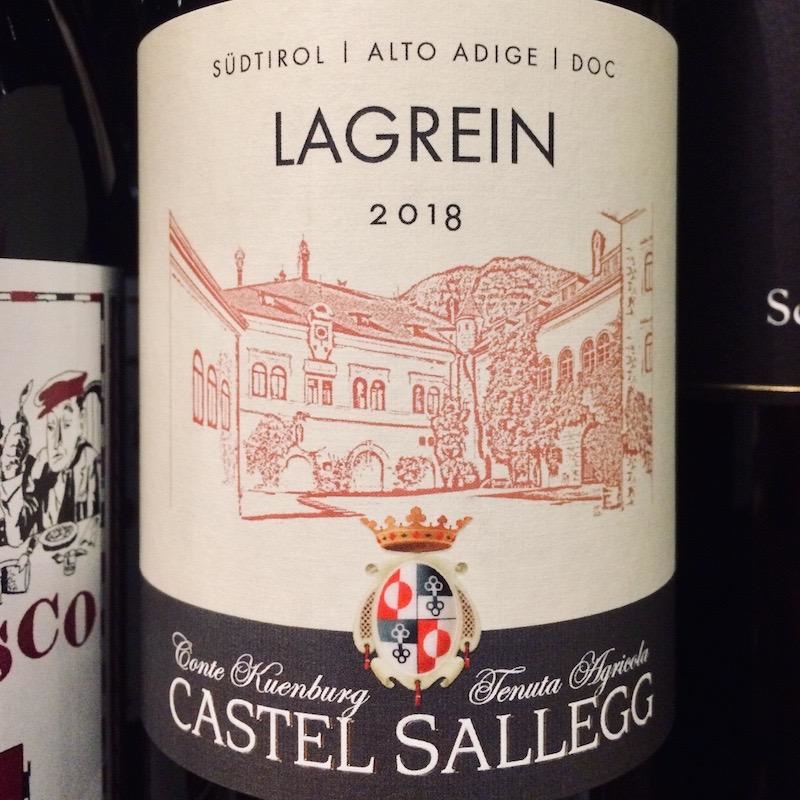 2018 Castel Sallegg Alto Adige Lagrein
appellation: Alto Adige, Italy
variety: lagrein
organic
Castell Sallegg has been in the same noble family's possession since 1852, currently owned by the Count von Kuenburg. Its dramatic situation in the southern Tyrolean Alps is a truly majestic home for vineyards, as demonstrated by more than 1,000 years of winemmaking at this historic site. A full range of aromatic whites and ripe reds is produced here, exploiting a host of native and more-or-less-native-at-this point varieties. Here we have the true native lagrein, made in a fresh, crunchy style to exhibit the grape's garnet red fruit and subtle balsamic bitterness. It does very well with braised or roasted meats.