Welcome to the latest installment of the Streetcar Monthly Pass. If you've already purchased a pass, thank you! If you haven't, you should check out this page to learn how it works. Below you'll find some information about each of this month's six Monthly Pass selections. On to the wines!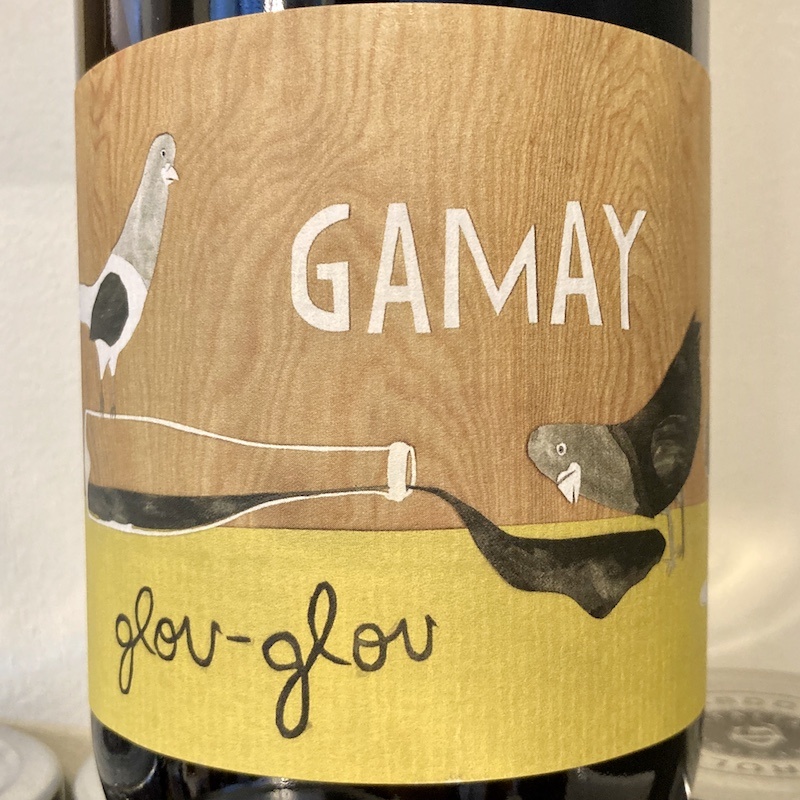 2019 J-M Dupre Beaujolais Villages "Glou Glou"
Appellation: Beaujolais-Villages, France
Grape Variety: gamay
Glou Glou translates loosely to glug glug, and that's what you will want to do with this delicious expression of Gamay. Jean-Michel Dupre`s vineyards are perched above the village of Beaujeu in the heart of Beaujolais. Dupre knows how to cultivate the best characteristics out of this region's famed grape. Refreshing acidity and soft tannins make this wine so affable you'll wonder if the pigeons on the label are sending you the message to relax and enjoy the wine. Vineyards planted on granite soil lend to the structure of this wine. Aromas of cherry and currents, the palate is both woodsy and floral. A natural wine that is balanced and appealing. Versatile enough for pairings from cured meats and cheese to BBQ wings, give it a swirl.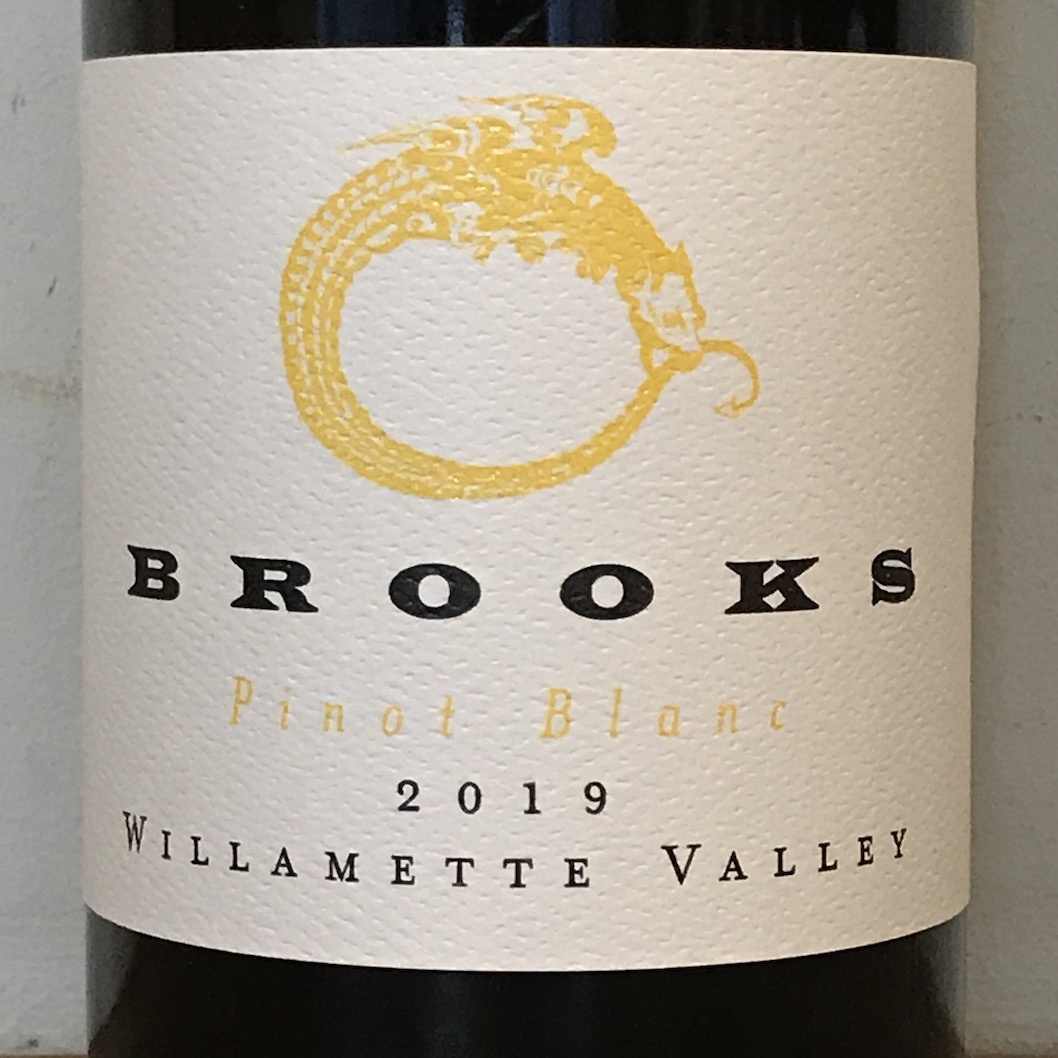 2019 Brooks Pinot Blanc 
appellation: Willamette Valley, Oregonvariety: pinot blanc
organic, biodynamic
Founded in 1998, Brooks is a reflection of the visionary Portland native, Jimi Brooks. His reverence for the land and vines made him a practitioner of organic and biodynamic farming. The great respect for vineyard individuality and mastery of blending, allowed his wines to achieve the greatest depth, flavors, and balance. While Jimi is no longer with us, his dynamic spirit lives on through his wines, family, and friends. Jimi's son Pascal who was the ultimate source of his passion for life is now the sole owner of the winery and sister Janie Brooks Heuck has remarkably volunteered her time to manage Brooks while Pascal attends school. Longtime friend and winemaking accomplice, Chris Williams, continues to make Brooks' wines. Cantaloupe, pear, and a hint of apricot in the nose. Wonderful lively acidity that tickles your taste buds. Medium-bodied with great structure, a mouth full of lemon curd and minerality. Should be a great pairing with white beans, grilled shrimp, baked chicken, pasta in cream sauce.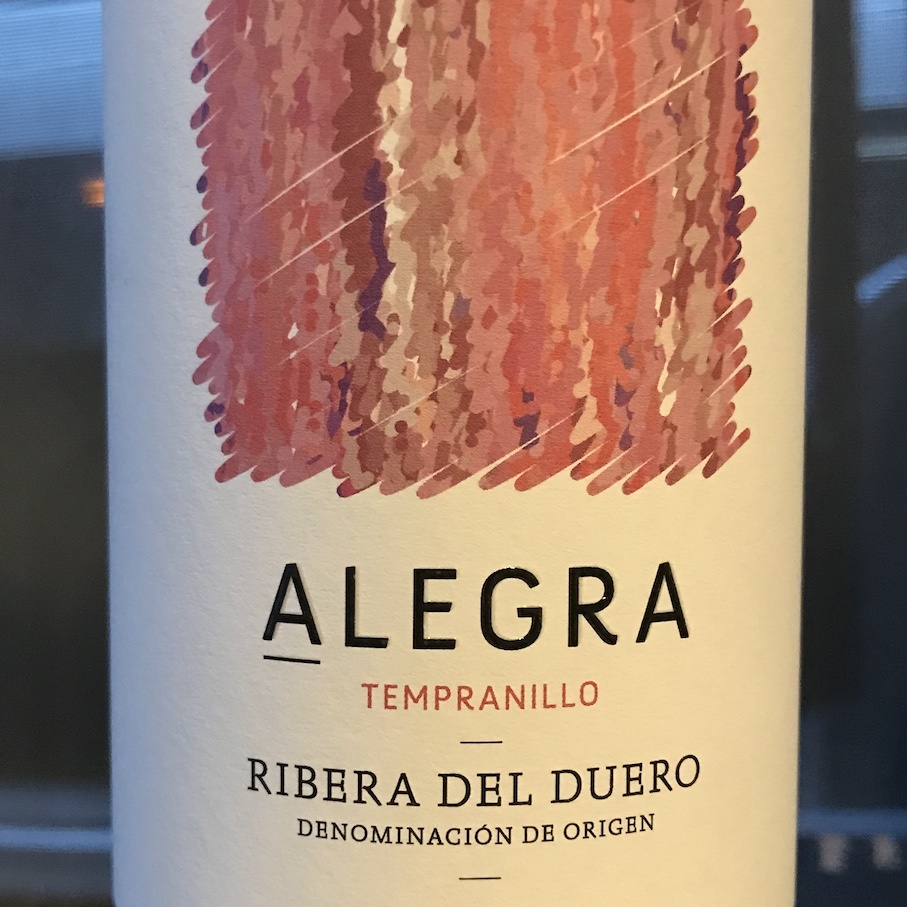 2018 Alegra Tempranillo Roble
appellation: Ribera Del Duero, Spain
varietiy: tempranillo
Sisters Ana and Ruth de Andrés craft their wines in both Rioja and Ribera del Duero. They seek forgotten lands to plant vineyards that hold the potential to enliven (alegrar) and create wines of character. Castillejo de Robledo Soria is a remote area in Ribera del Duero with three distinct characteristics that bolster winemaking. The high altitude ensures cool nights with a significant diurnal swing. Well draining limestone soils and a rolling landscape of hills that offer varied orientations for the vineyards. These particulars provide the ideal growing conditions for Tempranillo, called Tinto Fino in Ribera del Duero. Robust and spicy in the glass. This wine is of the masculine slant as you might expect from this region but balanced with high and bright red fruits. Well structured, nice freshness and medium finish. Perfect for stews, pastas and legumes. Pair with a hearty meal on a chilly winter night.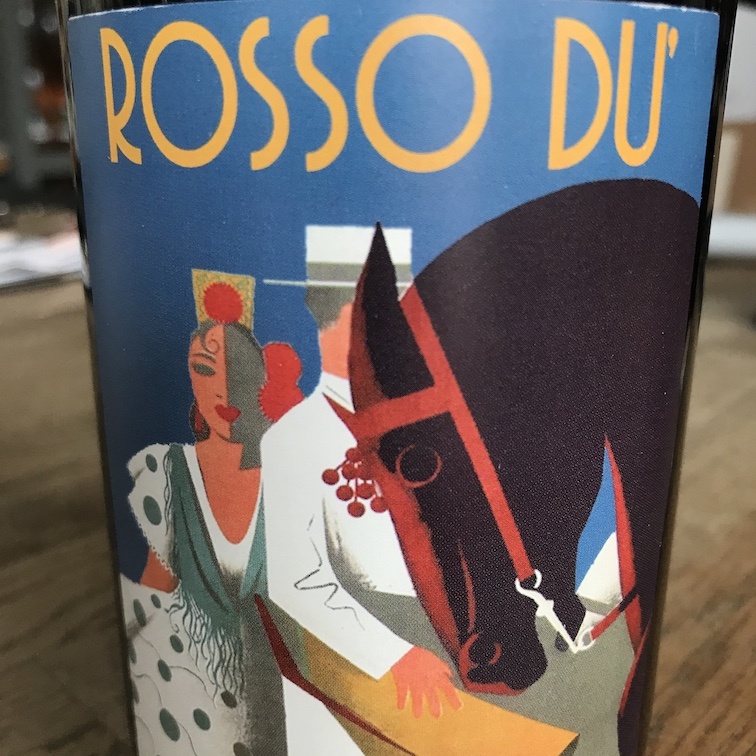 2018 Valli Unite "Rosso Du" Vino Rosso
appellation: Piedmonte, Italy
varieties: barbera, dolcetto, croatina, cortese
organic, biodynamic, no sulfur added
Valli Unite is a cooperative farm with roughly thirty members working a 100 hectare farm that includes not only wine grapes but also bee hives, farm animals, orchards, and so forth. What makes Valli Unite unique amongst co-ops is that they subscribe to a natural wine philosophy, practicing biodynamics, organics, and using native yeasts, even going so far as to stomp the grapes barefoot in some instances! We've previously stocked a red blend "Alessandrino" which was composed of the same three red piedmontese varieties contained in the "Rosso Du." This bottling however, also contains the white grape cortese which gives this juicy bottling a touch of lightness and a bit more acidity. Don't be afraid to give this one a chill. Also don't be afraid to let this one breathe a bit as it starts off a bit funky as there is no sulfur added to the wine. Pair it with hard cheeses, cold cuts, tomato sauce based meals, snacks, whatever! Or just drink it on it's own, it's a unique wine.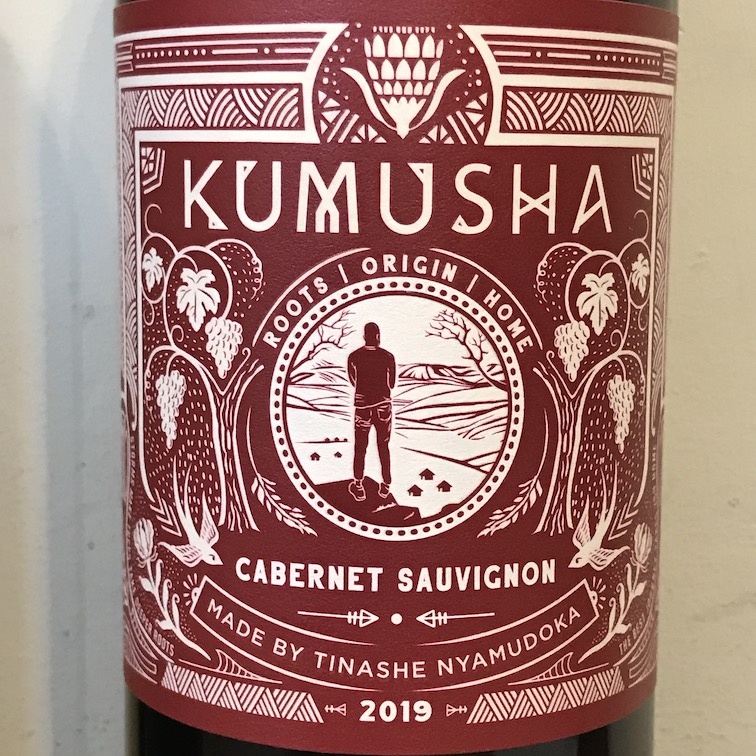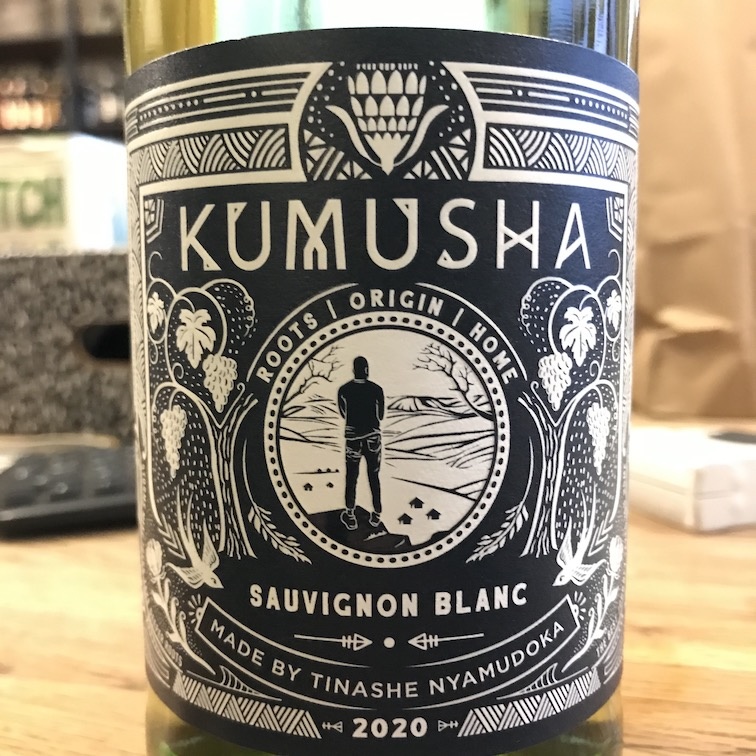 2019 Kumusha Cabernet Sauvignon / 2020 Kumusha Sauvignon Blanc
appellation: Western Cape, South Africa
variety: cabernet sauvignon / sauvignon blanc
vegan friendly
Kumusha is the project of Tinashe Nyamudoka, who was born in raised in Zimbabwe but began his career in hospitality and wine when he arrived in Cape Town in 2008. There's a fair number of articles available online about Tinashe and his metoric rise in the world of wine, and also the discrimination he faced during his journey to creating Kumusha.
This one, in his own words, is perhaps the most informative.
This one was also quite informative, too!
The short version, essentially, is that Tinashe, despite starting with no formal training in wine, and despite frequently encountering racism directed towards him both covertly and overtly, still became one of the top sommeliers in South Africa, eventually launching his own brand. The Kumusha line is Tinashe's attempt to "respect the vine, the winemaker and the consumer. I try to build a brand of wines that represent and honor their roots." Both of these wines certainly do that. These wines are made with minimal intervention which allows them to to show the character of the grapes and the character of the land. Pair them with anything you might normally pair a cabernet sauvignon or a sauvignon blanc with! Do it!