Welcome to the latest installment of the Streetcar Monthly Pass. If you've already purchased a pass, thank you! If you haven't, you should check out this page to learn how it works. Below you'll find some information about each of this month's six Monthly Pass selections. On to the wines!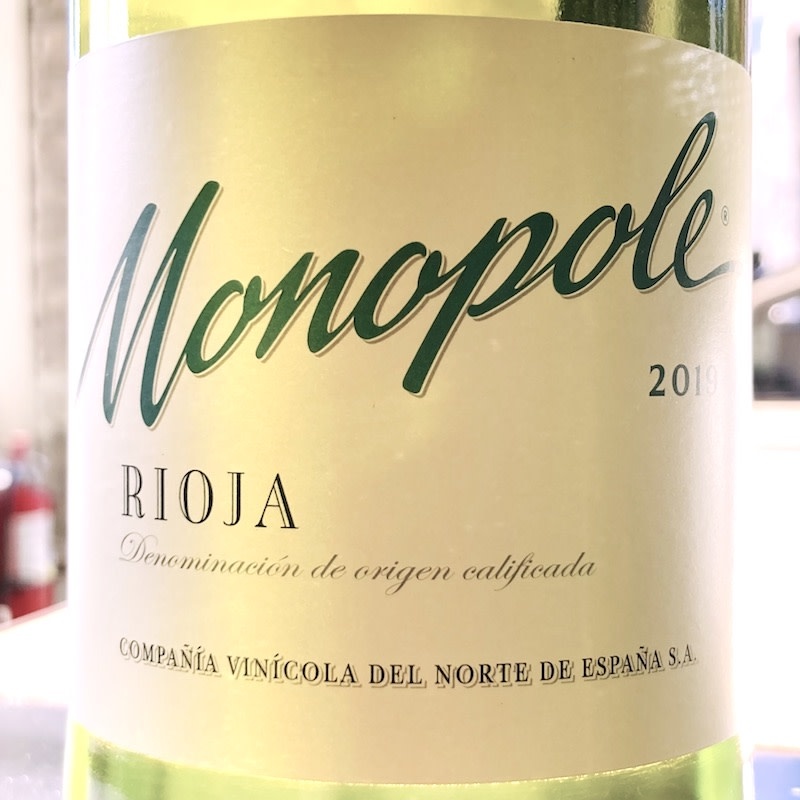 2019 CVNE Rioja Blanco "Monopole"
appellation: Rioja, Spain
variety: viura
sustainable
C.N.V.E. (Compañía Vinícola del Norte de España) is a legendary wine producer in Spain with a 140+ year history (est. 1879) of award-winning wines. It's a family business with the fifth-generation currently running 7 wineries spread among the most prominent growing regions in the country (Rioja, Ribera del Duero, Cava, Valdeorras). Their "Monopole" winery is named after the French term which denotes that all wines made here come from a single vineyard. It was started in 1915, which makes it the oldest registered white wine in Spain. This is a classic expression of the viura grape and a benchmark wine for the region. Dry, aromatic, medium bodied, unoaked...so fresh and so clean. It's a laser beam of bright fruit and acid that belongs with seafood (maybe even dungeness crab?). A white clam pizza would also be nice.
2018 Chateau Closiot Bordeaux Blanc
appellation: Bordeaux
varieties: sauvignon blanc, semillon
Chateau Closiot is the most recent exploit of Jean-Marie Guffens, the legend behind Guffens-Heynens and Verget. For someone in the upper echelon of winemakers in Burgundy, his southern conquests (Verget au Sud, and now Closiot in Bordeaux) may seem surprising. Perhaps even more surprising is that his terroir -driven signature appears just as clearly in this blend of sauvignon and semillon as it does in his reputational chardonnays. This is a powerful, textural white with a hint of the custard-creaminess you might expect in Barsac (Sauterne's sibling), though just as dry as can be. Try to get your hands on some duck or lamb to let it shine.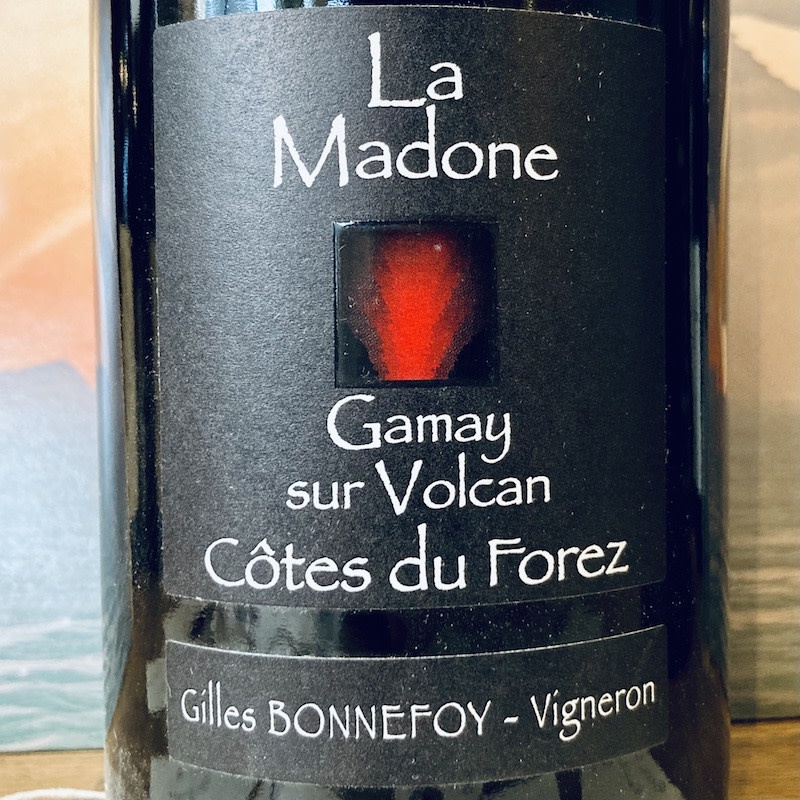 2018 Madone "La Madone"
appellation: Cote du Forez, France
variety: gamay
biodynamic
For great gamay beyond Beaujolais, let's head on down to the Côtes du Forez! This newer appellation (it gained full AOP status in 2000) is located at the far southeastern end of the Loire Valley and is steadily gaining in reputation thanks to winemakers like Gilles Bonnefoy. He started "Les Vins de la Madone" in 1997 with just a few plots, but has since expanded to 11 hectares of vines that are mostly located on or around an ancient volcano. Being 150 kilometers south of Sancerre along with the other remote appellations of Côtes d'Auvergne, Côtes Roannaise & Saint-Pourçain has resulted in a branding exercise by Gilles and dozens of his colleagues called "Loire Volcanique" which is basically an effort to remind folks that they're a vital part of the Loire and make killer wines that everyone should know about. This particular wine ("La Madone") was grown in 50% volcanic soil and 50% clay-granitic soil, harvested by hand from 15-30 year old vines, then aged in stainless steel with some light filtration and just a tiny amount of SO2 added at bottling. This is some vibrant, punchy gamay with ripe red and black fruits, mouth-watering acidity and bright minerality; there's lots to love here! We drank it with some chicken shawarma and had a great time so keep your pairing options open and enjoy.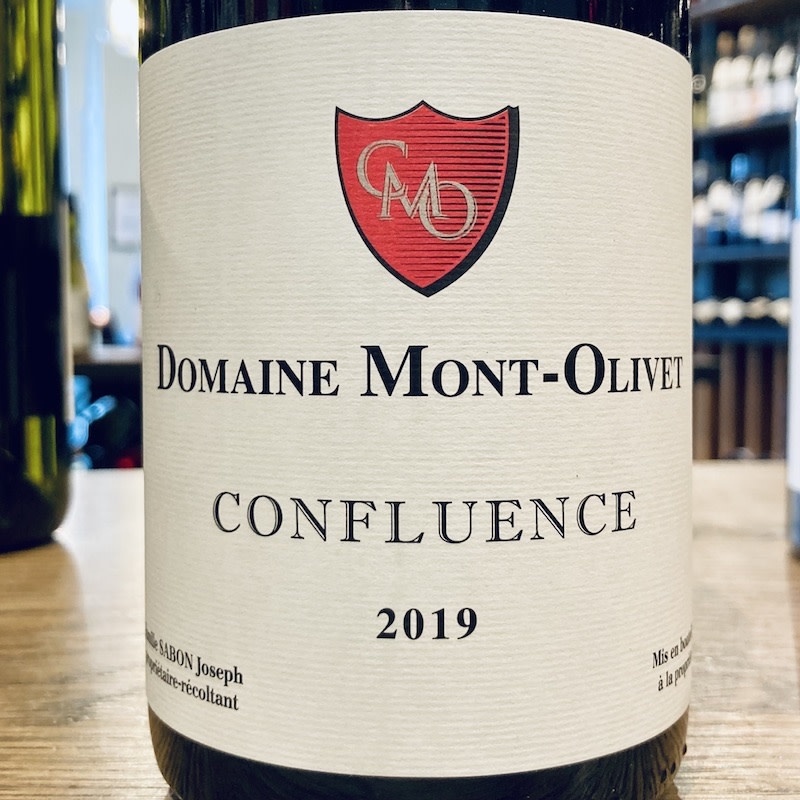 2019 Clos du Mont-Olivet
variety: carignan (smidge of grenache
appellation: Cotes du Rhone, France
The Sabon family has been known for producing classic, age-worthy Chateauneuf-du-Pape for generations. Thierry Sabon took over as winemaker in 2001, although his father (now in his 80s) is still very active in the vineyards. They make wine from a handful of appellations in the Southern Rhone, consistently revealing understated elegance and freshness in this hot and warming climate. We love carignan, a classic underdog grape disparaged by critics for being over-productive and uninteresting, but a resilient late ripener. Jancis Robinson had harsh words back in the 90s, "Its wine is high in everything—acidity, tannins, colour, bitterness—but finesse and charm." Well, that was a little mean! Hopefully Jancis has come around to the error of her ways. Carignan, particularly from old vines which have lower yields and more concentrated fruit, can make beautiful wines and this is a superb example. Thierry's "Confluence" carignan comes from a vineyard mostly planted in 1901 near the small village of Saint-Laurent des Arbres, just west of Chateauneuf-du-Pape. It's savory and spicy, with dark fruit and hints of black olives, loaded with BOTH finesse and charm! Pair with hearty, roasty, wintery fare.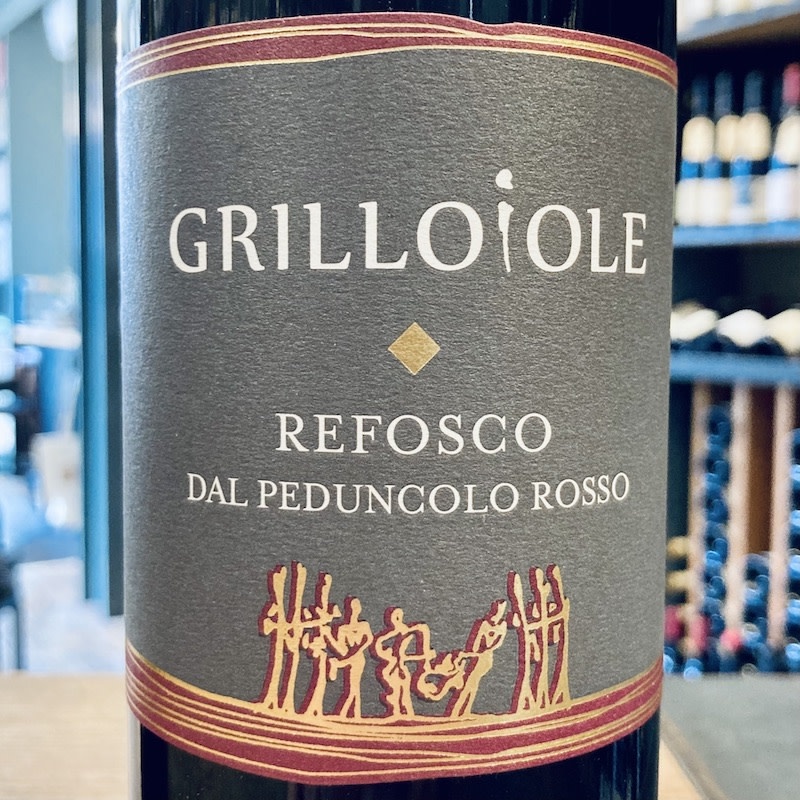 2019 Grilloiole Refosco
appellation: Colli Orientali del Friuli
variety: refosco dal peduncolo rosso
Anna Muzzolini returned home in 1999, leaving her job as a research biologist in Ferrara to take over the growing operations at Grillo. The estate was started by her father Sergio in the 70s, who initially purchased just one hectare of land to make wine to enjoy with family and friends. In 1992, Grillo had their first commercial release and has since grown into a nine hectare farm with production at around 3500 cases. Situated in the town of Albana di Prepotto, not far from the Slovenian border, the winery also hosts a quaint bed and breakfast overlooking the hills of the Colli Orientali del Friuli. The focus is on native grapes such as friulano, ribolla gialla, refosco dal peduncolo, and schioppettino. Refosco dal peduncolo rosso (red stems) has a long history, dating back to Pliny the Elder. It's a wine that evokes a story of tradition, of a slower pace, of tales told around a fire. It's not a boisterous wine, but one that asks you to listen quietly as it opens up to reveal dark berries and tobacco. Pour a small taste and let it breathe as you turn your attention to cooking something simple and wholesome like a stew of black lentils topped with hearty sausage or earthy mushrooms.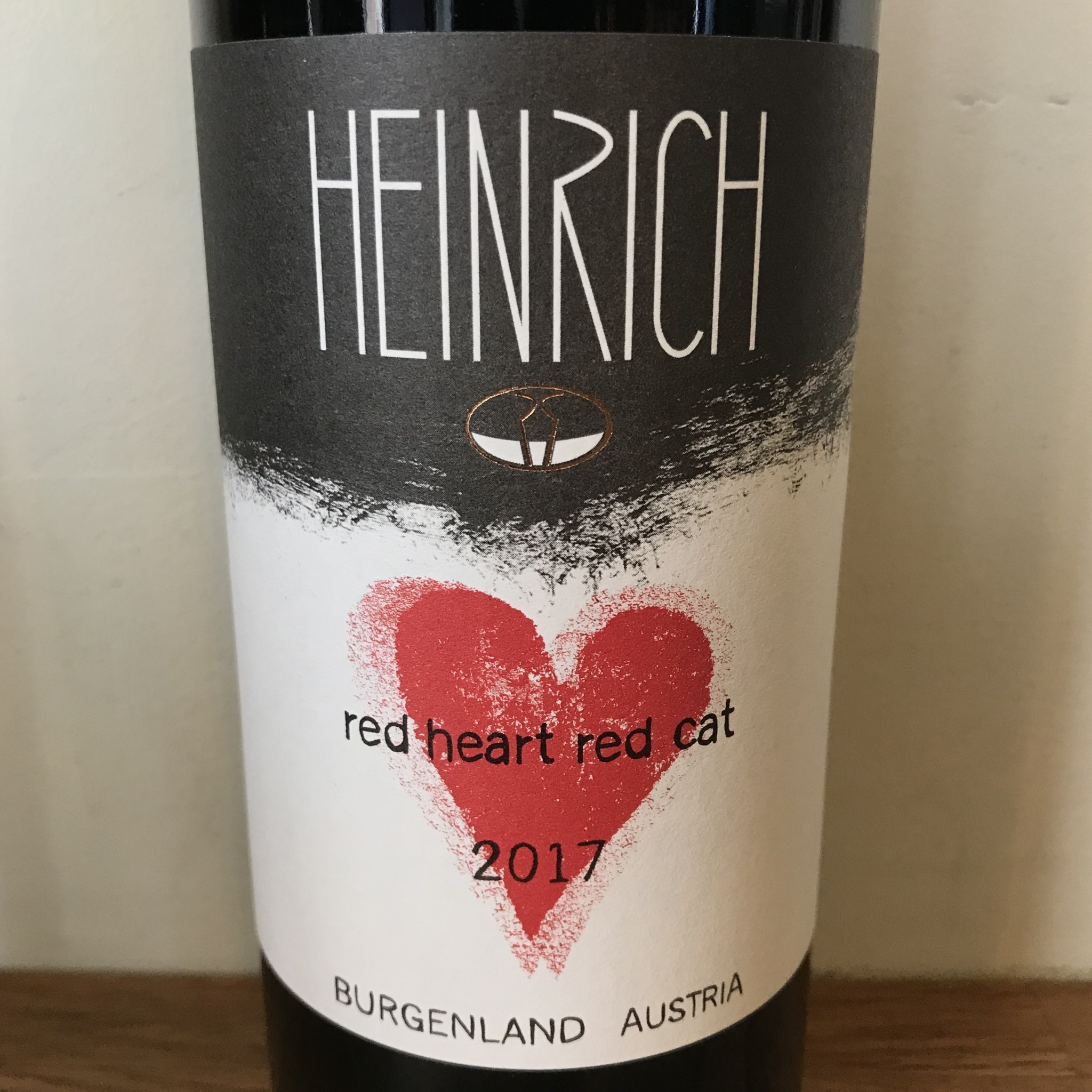 2017 Heinrich "Red Heart Red Cast"
appellation: Burgenland, Austria
varieties: st. laurent, zweigelt
biodynamic
Gernot and Heike Heinrich founded their winery in 1990 with just one hectare, and have steadily grown to 90 hectares today. Heinrich converted to biodynamics in 2006 and is a member of Respekt, a certifying body for biodynamic viticulture in Austria. "Red Heart Red Cat" is a special blend created in collaboration with Cat Silirie, former beverage director for the BL Group (No 9. Park, B&G Oysters, etc.), and intended for exclusive use at those restaurants. I don't have to tell you the rest of the story... Anyway, we were impressed by its balance of earth and sunshine, which isn't surprising given Heinrich's track record and Cat's impeccable taste. We hope it helps elevate a mid-winter, mid-week meat-and-potatoes kind of meal.