Welcome to the latest installment of the Streetcar Monthly Pass. If you've already purchased a pass, thank you! If you haven't, you should 
check out this page
 to learn how it works. Below you'll find some information about each of this month's six Monthly Pass selections. On to the wines!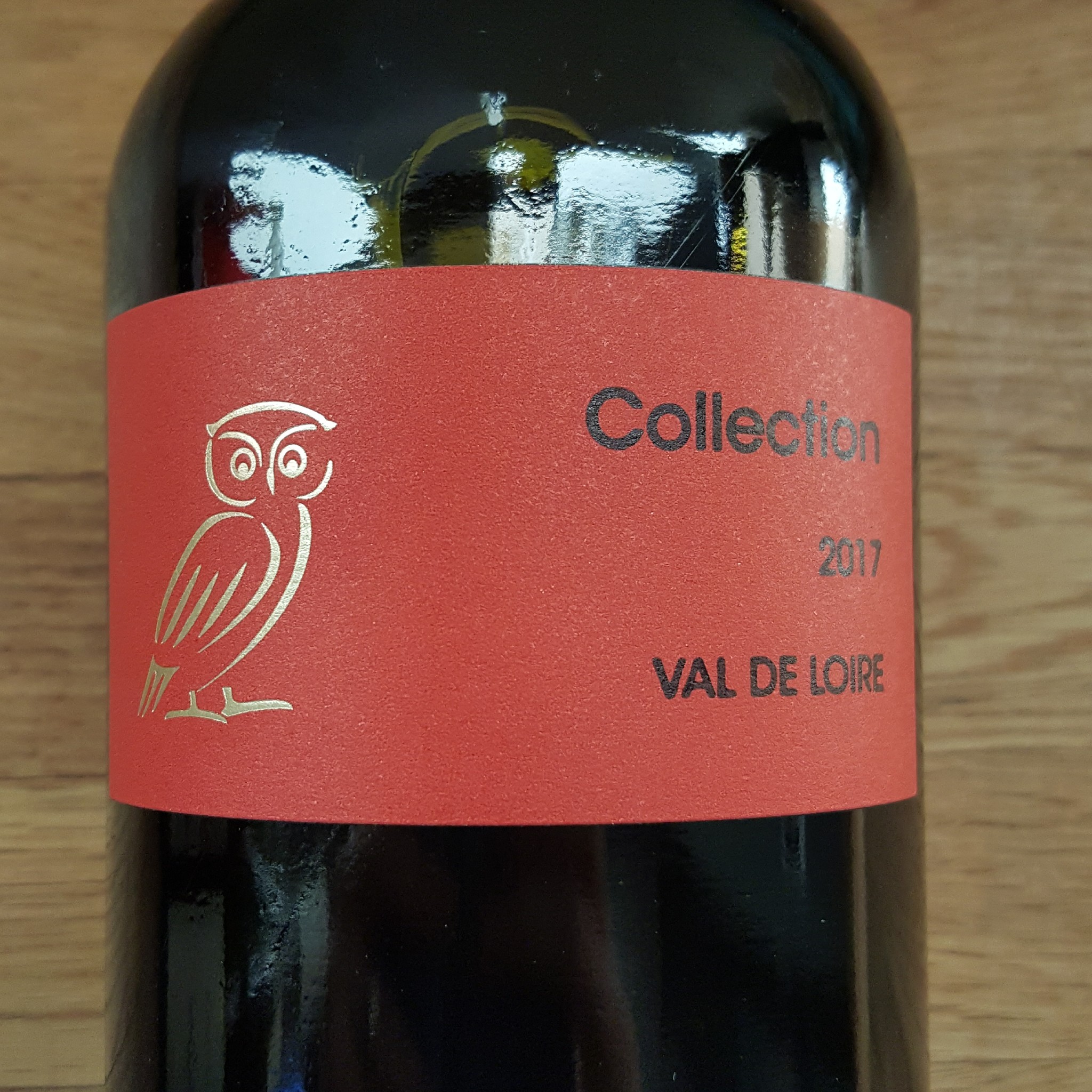 2017 J. Mourat Collection Rouge
appellation: Val de Loire
varieties: pinot noir, cabernet franc, negrette & cabernet sauvignon
Vignobles Mourat is situated in the Fiefs Vendéens, located an hour south from Nantes along the central coast of France. This is the westernmost region of the Loire Valley, sitting just 20 km in from the coast and heavily influenced by the maritime climate.  Jérémie Mourat took over his family's estate from his father in 2000, and has since converted the vineyard work to organic, and begun natural practices in the cellar. His other project has been championing the history and traditions of this lesser-known region, which can trace its roots to the Romans.  Mourat's vineyards are situated on hillsides of predominantly volcanic and schist-rich soils, perfect for growing red varietals that yield lighter, more mineral-driven wines. This bottling is made of ⅓ pinot noir, ⅓ cabernet franc, and ⅓ negrette and cabernet sauvignon, fermented and aged in stainless steel. Bright, balanced red fruit with a satisfying kick of peppery spice, this is a lovely red for a more herbaceous dish, like chicken thighs roasted with tarragon and grapes.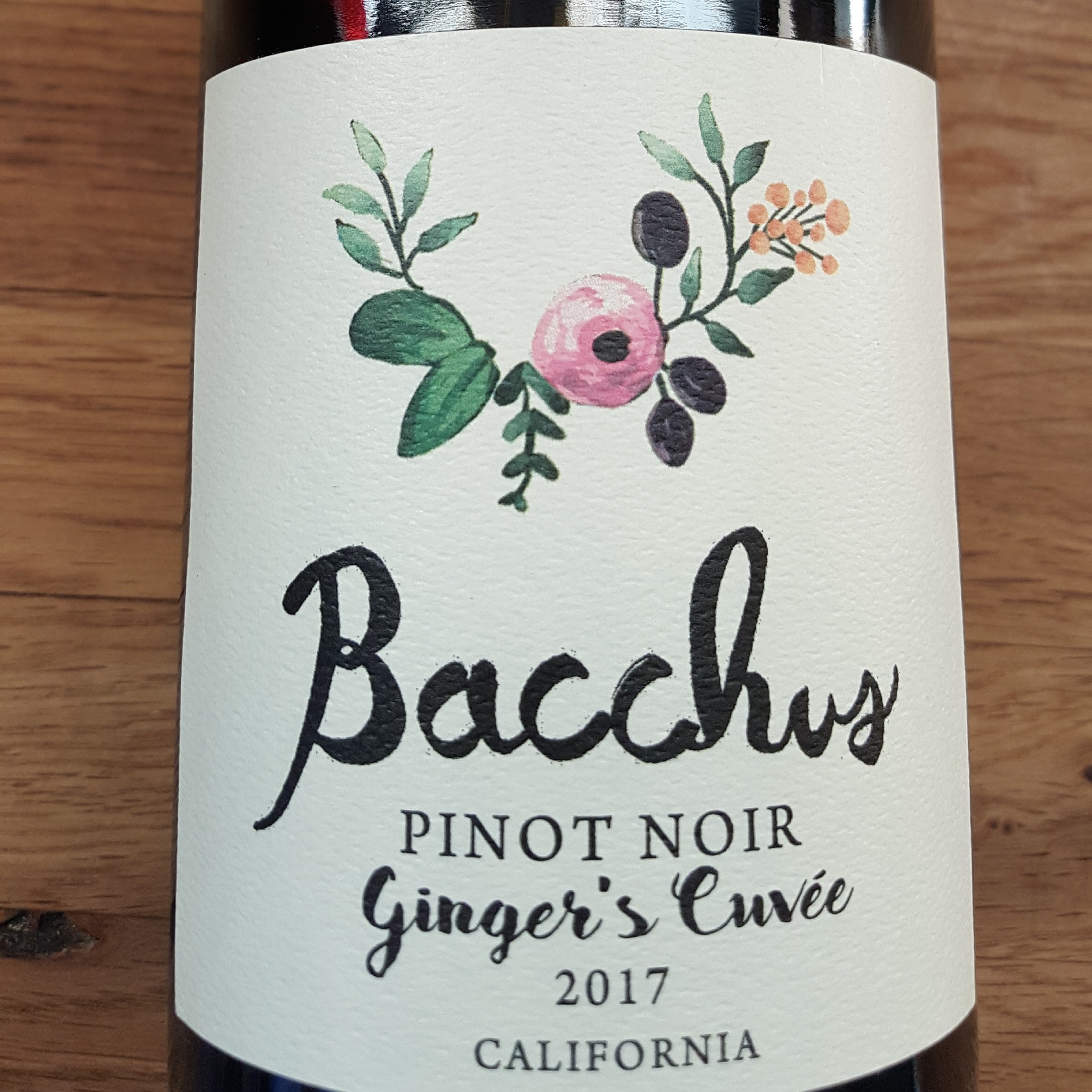 2017 Bacchus "Ginger's Cuvee"
appellation: California
variety: pinot noir
David Gordon has been the wine director at New York City's Tribeca Grill for the last 30 years. He developed the Bacchus label with the support of several grape-growing friends in California as a way to offer California wines at an affordable price. You may recognize this distinctive floral label from one of our favorites on our casual cart, the Bacchus cabernet. Here is the lighter bodied sibling to that wine named for his daughter Ginger, made of pinot noir sourced from Monterey county on the central coast of California. The fruit is vinified in 50% stainless steel and 50% in neutral oak barrels, then aged 8 months in large neutral oak. Medium bodied and bright, with notes of raspberry, tart cherry, and spice - this pinot noir has plenty of sunny California personality, and makes a great pairing for your next burger night.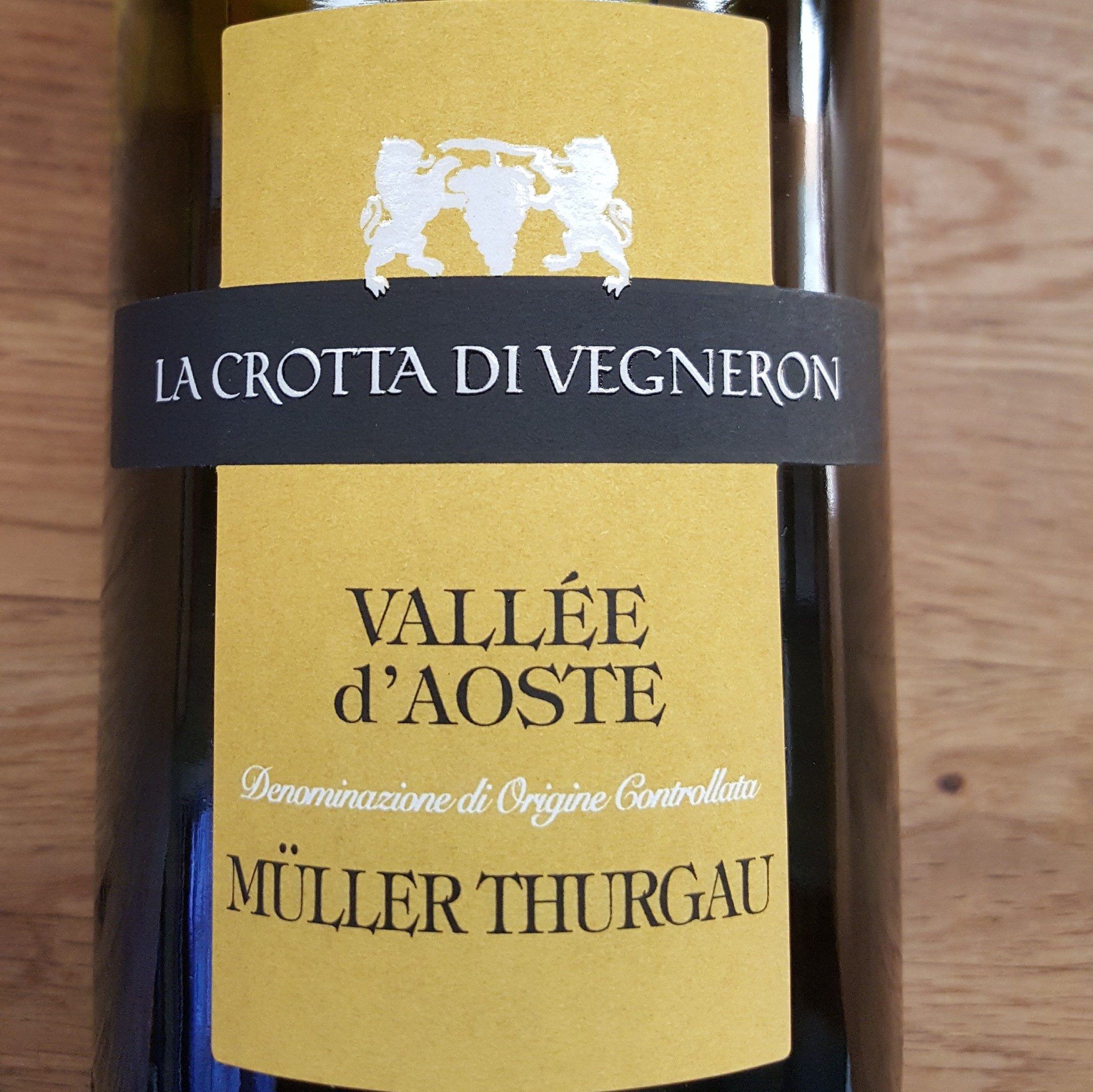 2017 La Crotta di Vegneron
appellation
: Vallee d' Aoste
variety
: muller thurgau
Tucked on a high east-west running plateau in the mountainous is the Val d'Aosta, Italy's smallest and most far-flung appellation in the northwestern corner of the country.  Wine making here is rugged and done entirely by hand, as vines cling to small wind-swept outcrops in the highest altitude vineyards in all of Europe (!). The region's unique microclimate with little rain and moderate summer temperatures allows optimal maturation and limits the invasion of parasites to the vines, meaning there is little need to chemically treat the vines. Established in 1980, the La Crotta di Vigneron cooperative is now made up of close to 100 contributing growers - who farm a collective total of just 20 hectares, making these wines a true collaborative effort.  The coop produces a handful of wines based on indigenous regional grapes, like this white made of 100% muller thurgau, which does very well in mountainous zones. Explosively aromatic and richly textured with creamy white flower notes and clean acidity, this is an excellent winter white, perfect for complementing heartier dishes like root vegetable gratins or hearty fish chowders.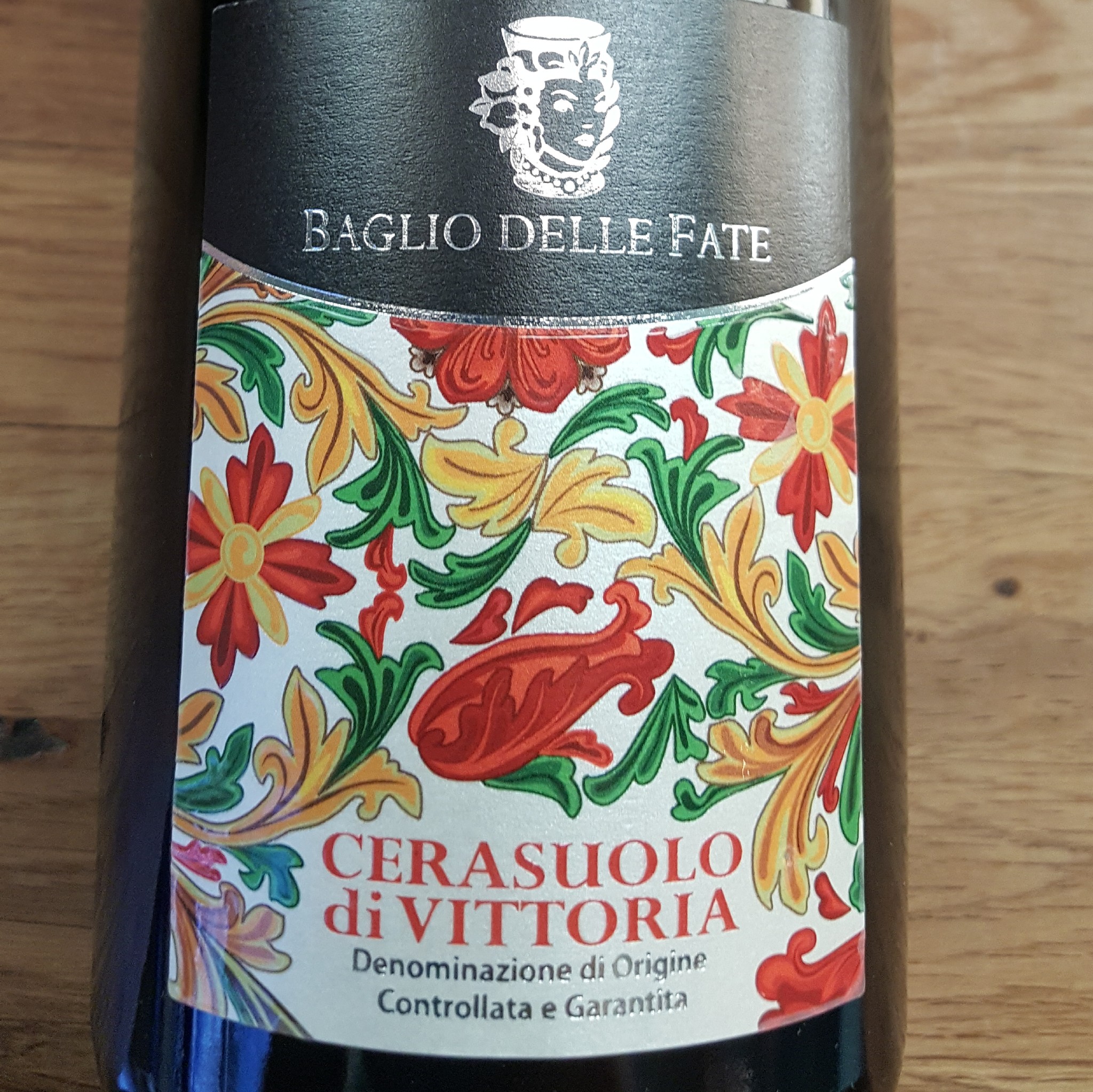 2017 Baglio Delle Fate "Cerasuolo di Vittoria"
appellation: Vittoria, Sicily
varieties: nero d'avola, frappato


The only DOCG in Sicily, Cerasuolo di VIttoria is located on the Southern coast of the large Italian island and produces only red blends made up of the varieties nero d'avola & frappato. The Baglio delle Fate is a bright blend of 60% nero d'avola and 40% frappato and takes on the classic lush "cherry" character that Cerasuolo is named after. Baglio is committed to sustainable practices and operates the entire winery on solar energy with all organic viticulture. The result is a balanced, eco-friendly gem that pairs perfectly with mushroom pizza or seared Yellowfin tuna steaks.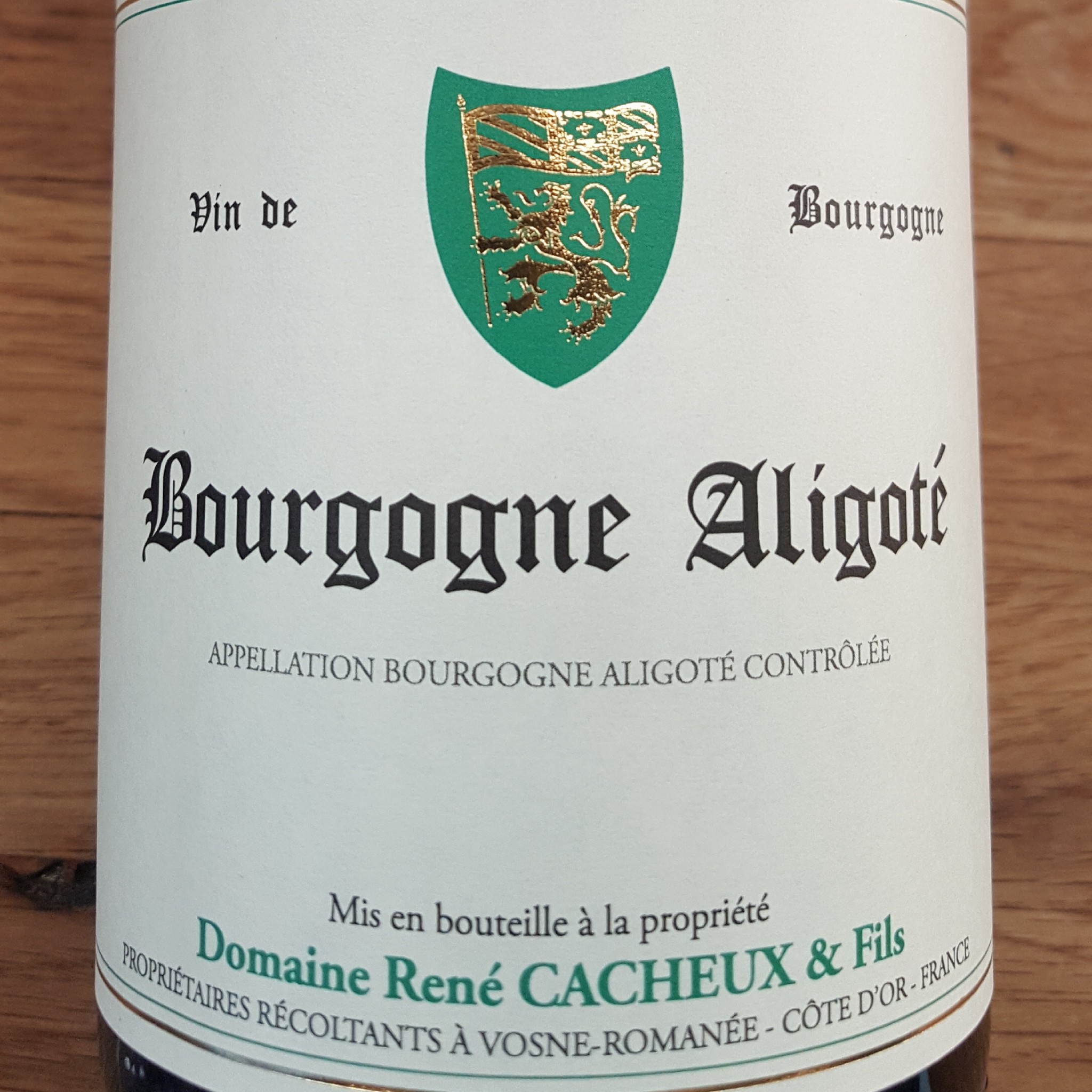 2017 Domaine Rene Chacheaux & Fils
appellation: Burgundy, France
variety: aligote


With four generations of knowledge, the Cacheux Family's vineyard is located in the heart of the Vosne-Romanée Village in Cote d'Or, Burgundy. Aligote, the only white variety grown in Burgundy other than Chardonnay, is grown on clay and silt rich soils. All of the grapes are hand picked and sorted and aged up to 8 months in vats before release, resulting in a golden-hued wine with a floral bouquet and a citrus-driven flavor profile. Enjoy the Aligote with a hearty fish dish or creamy pasta this New Year!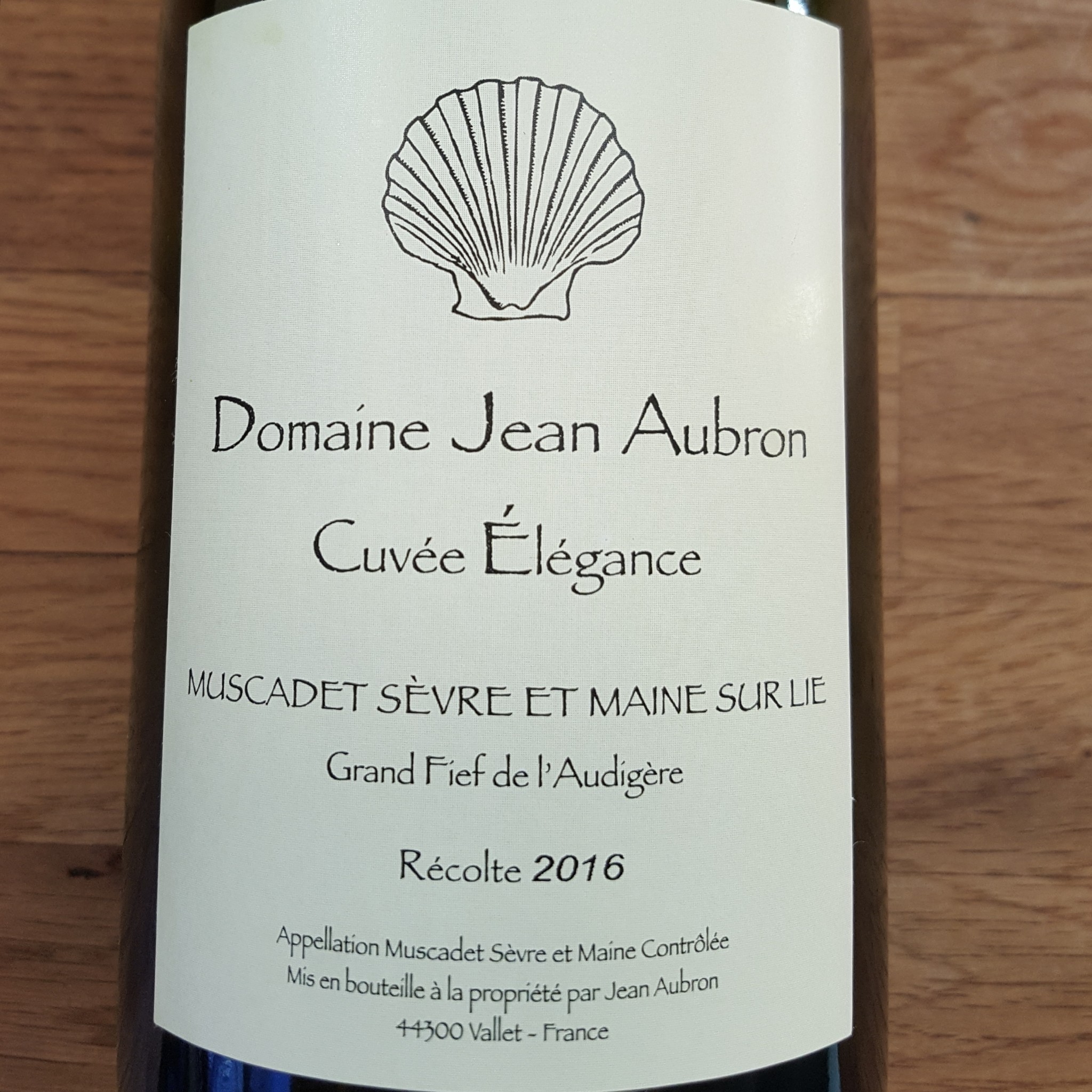 2016 Dom. Jean Aubron "Cuvee Elegance"
appellation: Pain Nantais, France
varieties: melon de bourgogne


Since 1843, Jean Pascal Aubron's family has been tending their vineyards around the town of Vallet, outside of Nantes, in France's Loire Valley. They own 11 hectares (about 27.19 acres) of the acclaimed Grand Fief de l'Audigère, which sits on volcanic rock deposits, allowing the full expression of the Melon de Bourgogne grape while maintaining its legendary acidity. This results is a beautiful, almost ethereal and very refreshing Muscadet de Sèvre et Maine sur Lie. Jean Aubron uses traditional vinification methods, transferring the wines midway through the fermentation process to underground glass-lined tanks, where they finish and sit on their lees for between 6 to 10 months, depending on the year's quality. Although the Muscadet-Sevre et Maine appellation allows for all Muscadet Sur Lie wines to contain three grams of residual sugar, and for all others to contain five grams, Jean-Pascal pushes his fermentations to the end, yielding wines with zero residual sugar that are dry and crisp with high acidity, and suitable for aging.