Welcome to the latest installment of the Streetcar Monthly Pass. If you've already purchased a pass, thank you! If you haven't, you should check out this page to learn how it works. Below you'll find some information about each of this month's six Monthly Pass selections. On to the wines!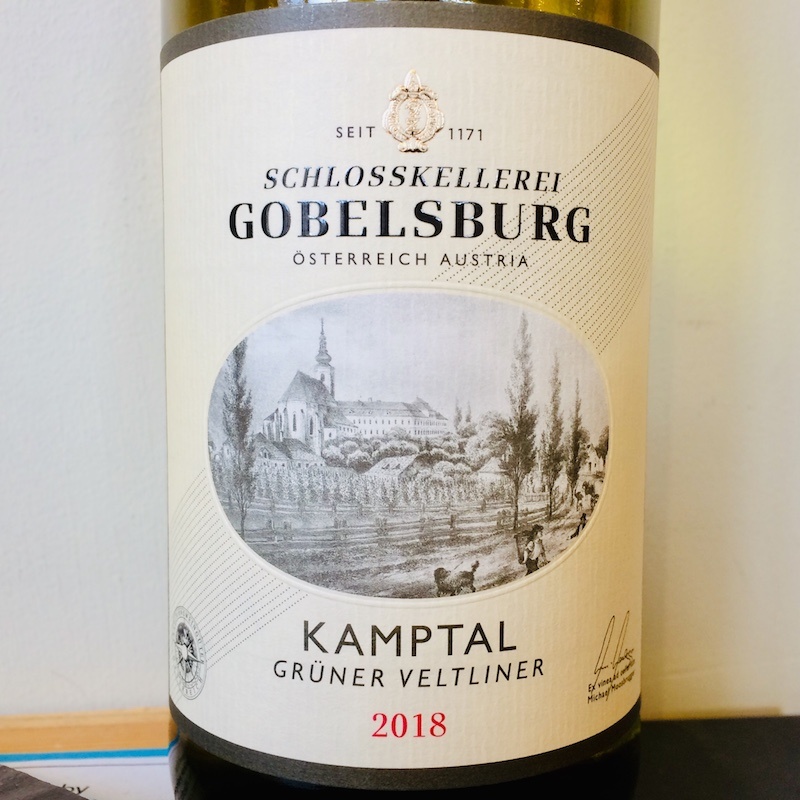 2018 Schlosskellerei Gobelsburg Grüner Veltliner
appellation: Kamptal, Austria
variety: grüner veltliner
sustainable
Michael Moosbrugger was awarded the winemaking contract at the Cistercian-owned Schlosskellerei Gobelsburg in 1996 and quickly set to work bringing its historic vineyards to the highest quality standards. Given the ubiquity of this traditional grüner, and more recently the estate's famous rosé, it's difficult to overstate the significance of Moosbrugger's work. Simply put, these are now benchmark Kamptal wines, and they keep getting better! We often direct people toward this wine, over the years called "Gobelsburger" or "Tradition", as the best starting point for understanding the Austrian native variety grüner veltliner, with its fruit-acid tension and spicy aromatics. After a brief hiatus from our shelves, we were reminded of, maybe even astonished by, its quality while dining at restaurant in Vienna. Good luck finding a more compelling and delicious white wine under $20 from anywhere right now. It enjoys pairing with classic western or eastern European cuisine just as well as spicy southeast Asian or sushi.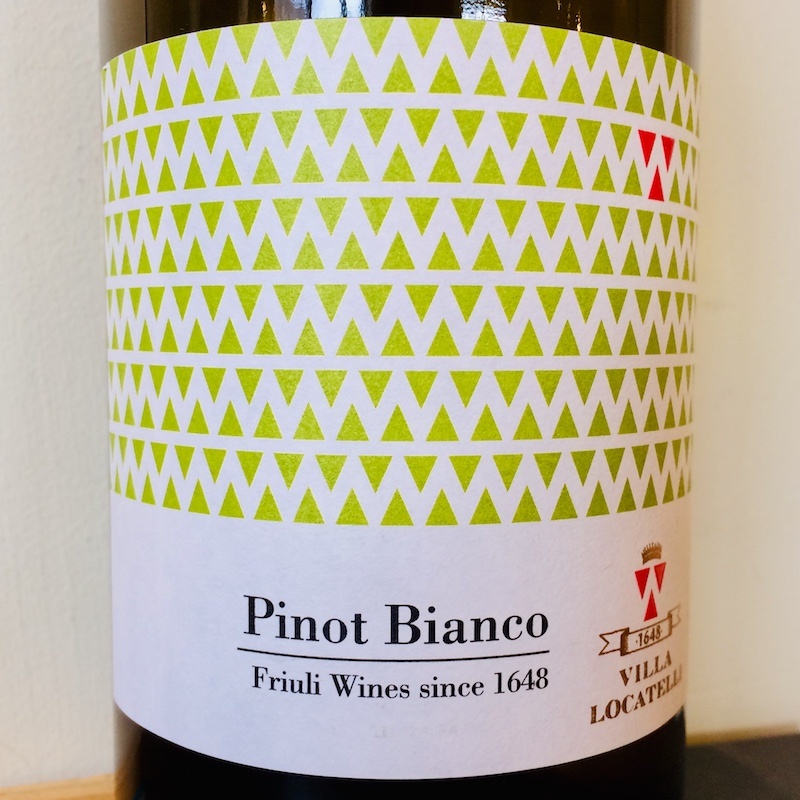 2018 Villa Locatelli Pinot Bianco
appellation: Isonzo del Friuli, Italy
variety: pinot bianco
Anna Muzzolini farms 9 hectares of vines on her family estate in Albana di Prepotto, just a stone's throw from the Slovenian border, in Italy's far eastern corner. Friuli's limestone-rich soils, not unlike France's Loire Valley, sit atop an ancient seabed full of decomposed seashell fragments, providing an ideal substrate for growing most grape varieties. This was understood centuries ago, when farmers tried their hands at many different French varieties, most of which continue to produce compelling results. We love this version of pinot blanc, as its creamy mid-palate is framed discretely by a fine acid structure that can sometimes be missing from today's Alsatian versions. Try it with a creamy red pepper sauce, a year-round staple in our household.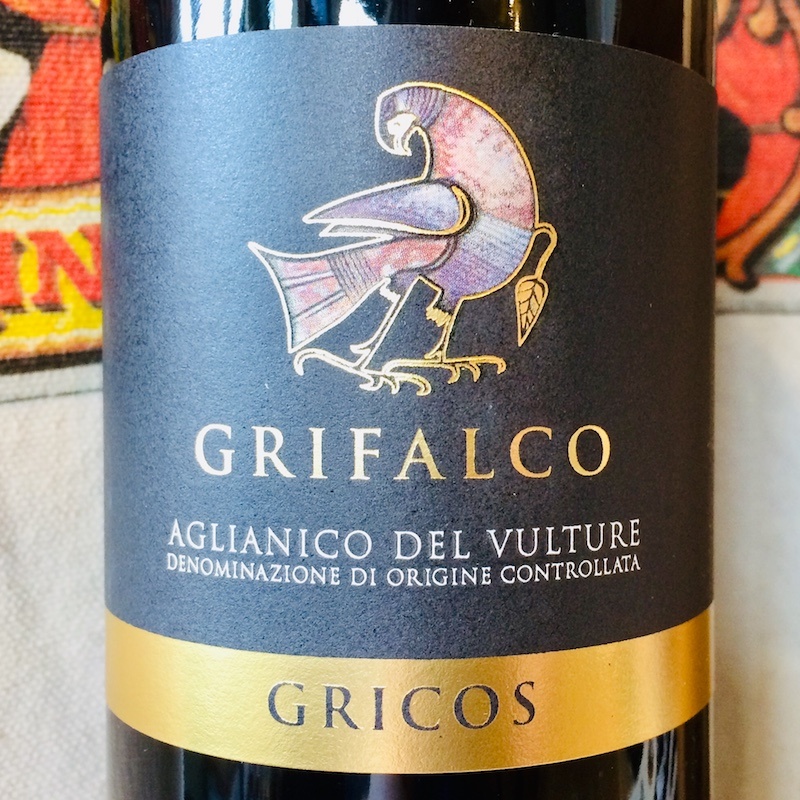 2017 Az. Agr. Grifalco "Gricos"
appellation: Aglianico del Vulture (Basilicata), Italy
variety: aglianico
organic
There's aglianico – rustic, massive, with runaway tannins, and then there's aglianico – deep and structured, but with finesse, and the red wines of Grifalco fall firmly in that second category of wines, much to our pleasure. Fabrizio and Cecilia Piccin, the proprietors of Grifalco, are transplants from the village of Montepulciano, who came south to invest in what they saw having great potential – both the grape aglianico, and Basilicata, the region. "Gricos" is one of four bottlings they produce, made from a blend of fruit from four different vineyard sites whose vines average 15 years old. Aging is split half in large old barrels and half in stainless steel, yielding a wine that sidesteps aglianco's penchant towards tannic and bitter – and is instead lively with fresh dark fruit, and satisfyingly structured. Calling all meat-lovers – here is a wine for your next ribeye on the grill.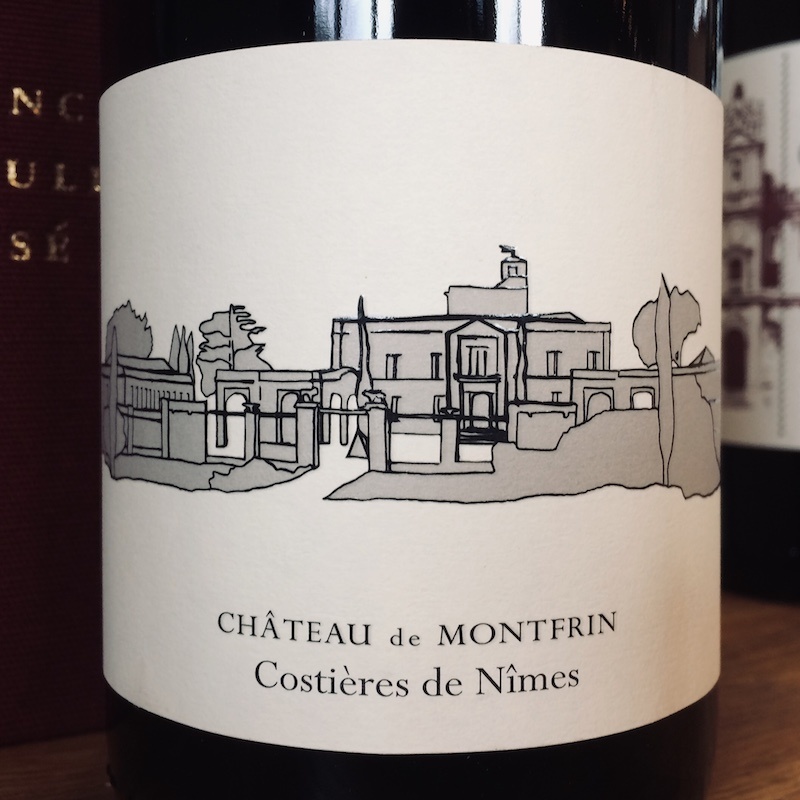 2017 Château de Montfrin
appellation: Costières de Nîmes (Rhone), France
varieties: syrah, grenache, mourvedre
organic
The Château de Montfrin has been an important site for centuries, and always played host to travelers and statesmen including Saint Francis of Assisi, Saint-Louis, Louis XIII, and Molière. Today the Château is surrounded by 200 hectares of vineyards and olive orchards which are all farmed organically. This is a bottling from vineyards sprouting from the iconic "galets" river stones over a calcareous clay sub-soil. A syrah-based blend fermented in temperature-controlled tanks, it's clear the winemaking team went to great lengths to preserve as much freshness as possible. We like this one with burgers.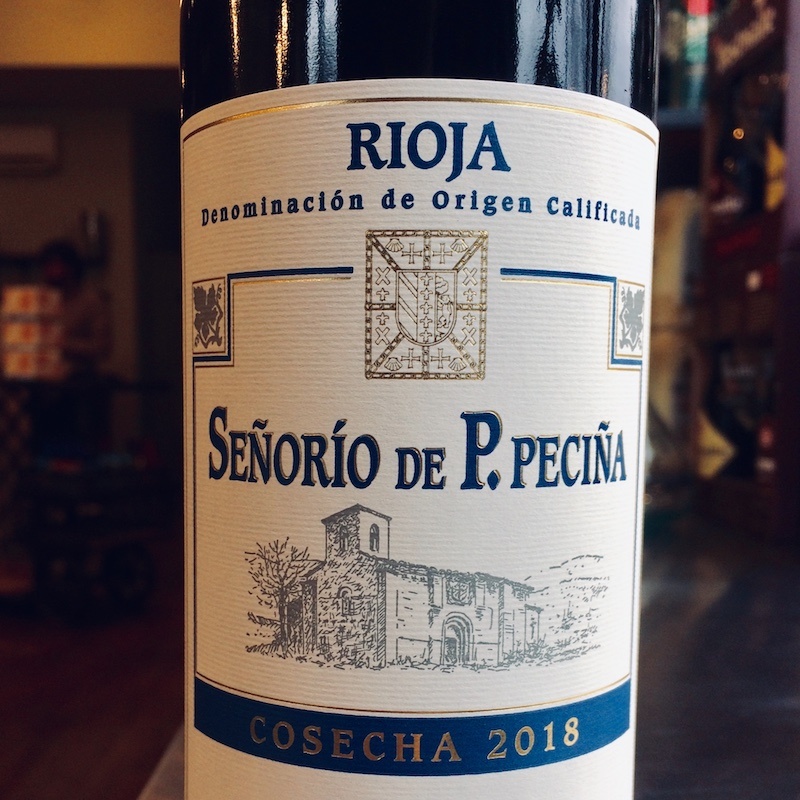 2018 Bodegas Hermanos Peciña Rioja Cosecha Tinto
appellation: Rioja, Spain
varieties: tempranillo, graciano, garnacha
organic
Pedro Peciña worked as head agronomist and vineyard manager at La Rioja Alta for 20 years before establishing his own winery in 1992, focusing it around his family's 20 hectares of old vines in San Vicente. His style is classic, a nod to the traditions established by houses like Lopez de Heredia. With an organic approach to farming, harvest done by hand, and a hands-off approach to the winemaking, Peciña produces current and authentic Rioja in a range of styles. Their "Cosecha" out-performs most in the category, and is ready for your tapas night!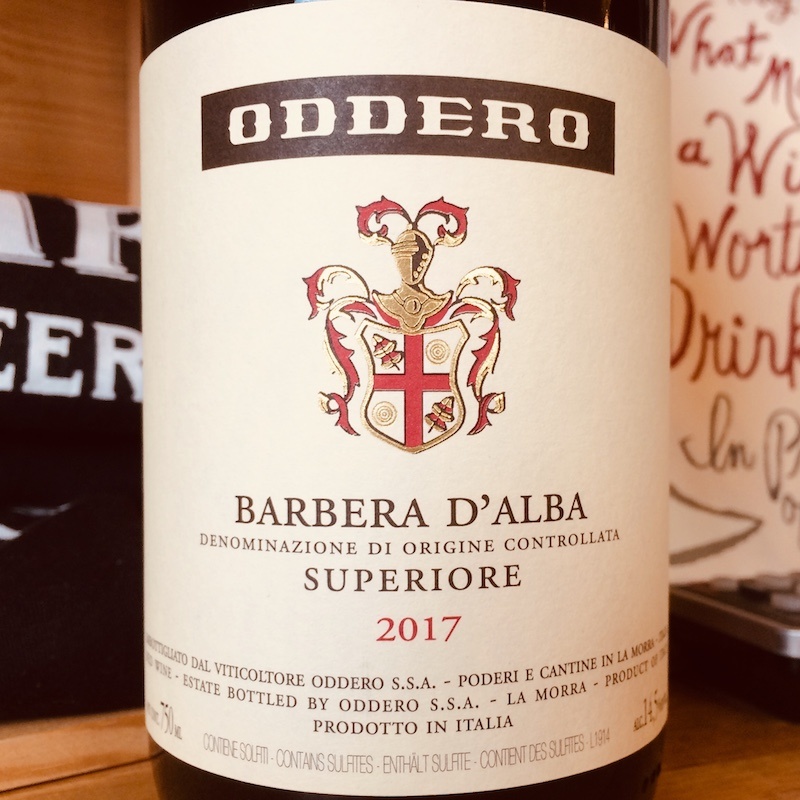 2017 Oddero Barbera d'Alba Superiore
appellation: Barbera d'Alba (Piedmont), Italy
variety: barbera
organic
We usually use the Pass as an opportunity to introduce new wines, but here we're bidding a fond farewell to one of our favorite wines of the year. Pound for pound the best barbera we've sold in the history of the shop, this vintage of Superiore from one of the great producers in Barolo will truly be missed. We hope the 2018 is even half as good. Happy New Year!