Welcome to the latest installment of the Streetcar Monthly Pass. If you've already purchased a pass, thank you! If you haven't, you should check out this page to learn how it works. Below you'll find some information about each of this month's six Monthly Pass selections. On to the wines!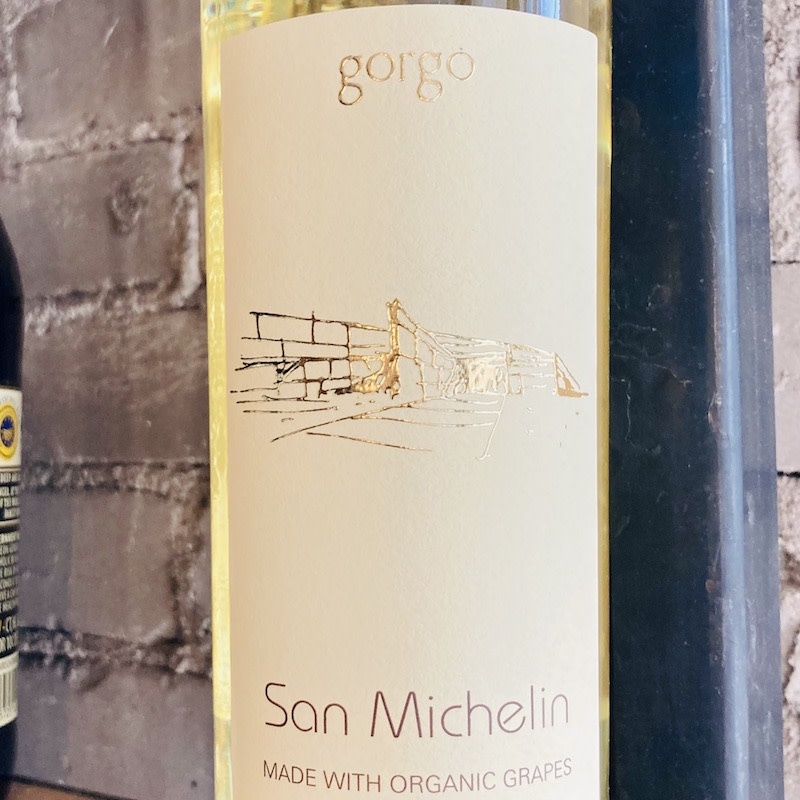 2020 Gorgo "San Michelin"
appellation: Custoza, Veneto, IT
varieties: garganega, cortese, trebbiano
organic
Custoza is a small DOC in northern Italy, tucked between Lake Garda and the city of Verona. The hills here were carved out of glacial melt, resulting in gravelly-sandy soils in a temperate microclimate ideal for grape cultivation. Roberta Bricolo now runs the Gorgo estate, which her parents Alberta and Roberto founded in 1975. She initiated the conversion to organic farming and is convincing other growers in the area to do the same. Named after a small chapel near the single vineyard of old vines that go into this bottle (not the tire company who unsuccessfully sued them over the name), the San Michelin is a lush, complex wine with fruity, floral, and savory elements. Perfect for a brothy tortellini dish, a shrimp Caesar salad, or a last minute charcuterie dinner. Pair with Dire Straits' "Romeo and Juliet" or the Indigo Girls' cover if (like Cara) that's your thing.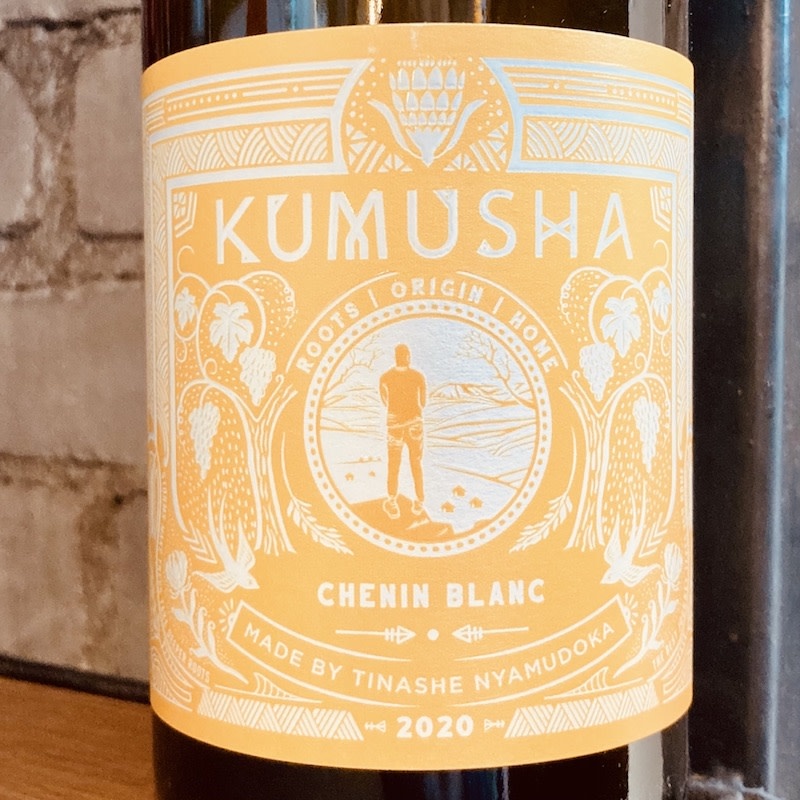 2020 Kumusha Chenin Blanc
appellation: South Africa
variety: chenin blanc
vegan
Kumusha is the project of Tinashe Nyamudoka, who was born and raised in Zimbabwe but began his career in hospitality and wine when he arrived in Cape Town in 2008. There's a fair number of articles available online about Tinashe and his metoric rise in the world of wine, and also the discrimination he faced during his journey to creating Kumusha. This one, in his own words, is perhaps the most informative. This one was also quite informative, too! The short version, essentially, is that Tinashe, despite starting with no formal training in wine, and despite frequently encountering racism directed towards him both covertly and overtly, still became one of the top sommeliers in South Africa, eventually launching his own brand. The Kumusha line is Tinashe's attempt to "respect the vine, the winemaker and the consumer. I try to build a brand of wines that represent and honor their roots." If you haven't tried any of the Kumusha wines that we stock, then this Chenin Blanc will be a more than adequate introduction. The grapes come from two different vineyards in the Breedekloof Valley with 20% aged in oak casks and the other 80% aged in a combo of stainless steel and concrete (7 months on the lees in total). This being a wine made by a sommelier, there are some enticing and accurate tasting notes on the back label, along with some pairing suggestions.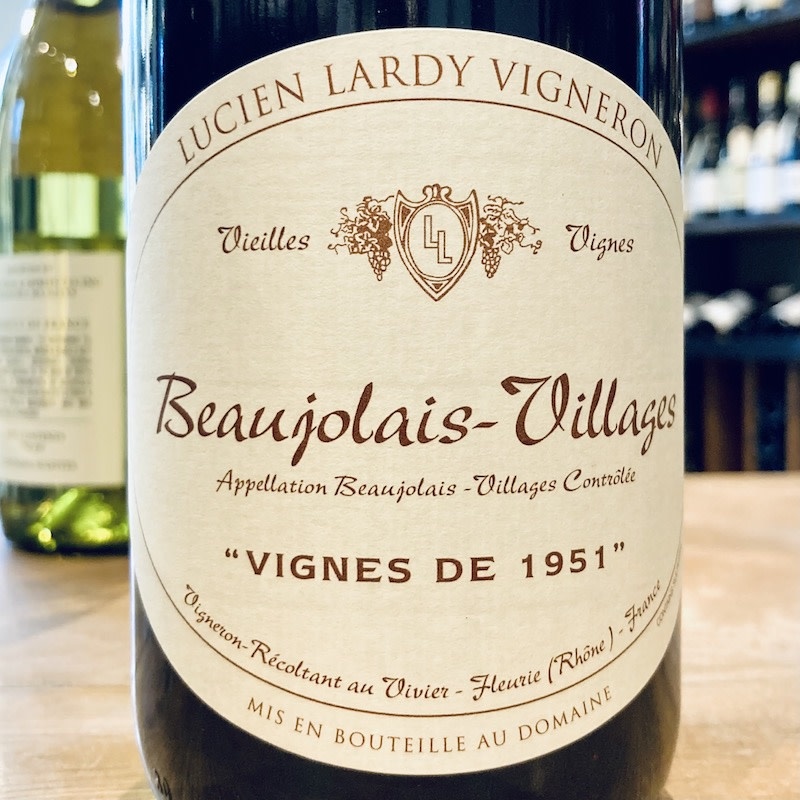 2020 Lucien Lardy "Vignes de 1951"
appellation: Beaujolais-Villages, France
variety: gamay
You may have already picked this up in the shop because it's been a favorite on the casual cart since we stocked it for Thanksgiving. Lucien Lardy's a passionate third generation winemaker, founding member of the grower organization Terroirs Originels, and the father of Yohan Lardy—whose wines we also adore at Streetcar. He tends a handful of plots in Fleurie, Morgon, and Moulin á Vent, producing elegant Cru Beaujolais at modest prices. The Beaujolais-Villages is from a single vineyard on the border of the Fleurie appellation planted in 1951 on pink granite and is aged just six months in concrete. An excellent gateway gamay produced by an experienced hand, it's light and fruity, easy drinking, but not without substance. It's an incredibly versatile food wine, try it with Vietnamese takeout!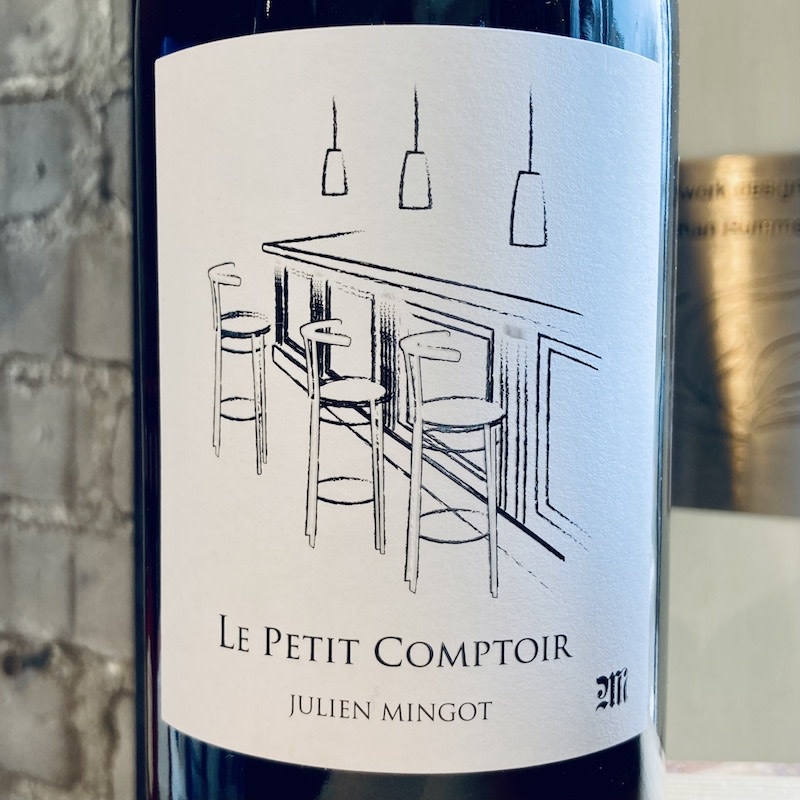 2020 Château Maréchaux "Le Petit Comptoir" by Julien Mingot
varieties: Merlot (80%) & Cabernet Franc (20%)
appellation: Vin de France (Bordeaux)
organic
Just down the road from the famed Bordeaux villages of Saint-Émilion & Pomerol you'll find Château Maréchaux, which is currently run by third generation winemaker Julien Mingot. He has taken a natural approach to managing the family's 22 hectares of vines, banning herbicides/pesticides and embracing sustainable soil management. As with most Right Bank Bordeaux, merlot is the main variety in their lineup. "Le Petit Comptoir", is blended with a little bit of cabernet franc to produce what they call a "brilliant and greedy" bistro-style wine. Intended to be consumed young and fresh, this stainless steel aged wine is medium-bodied, soft and juicy with minimal tannin. Straight down the middle and very satisfying, it'll play nice with most of your weeknight meals; maybe some roasted veggies and chicken, spiced rice pilaf, meatloaf?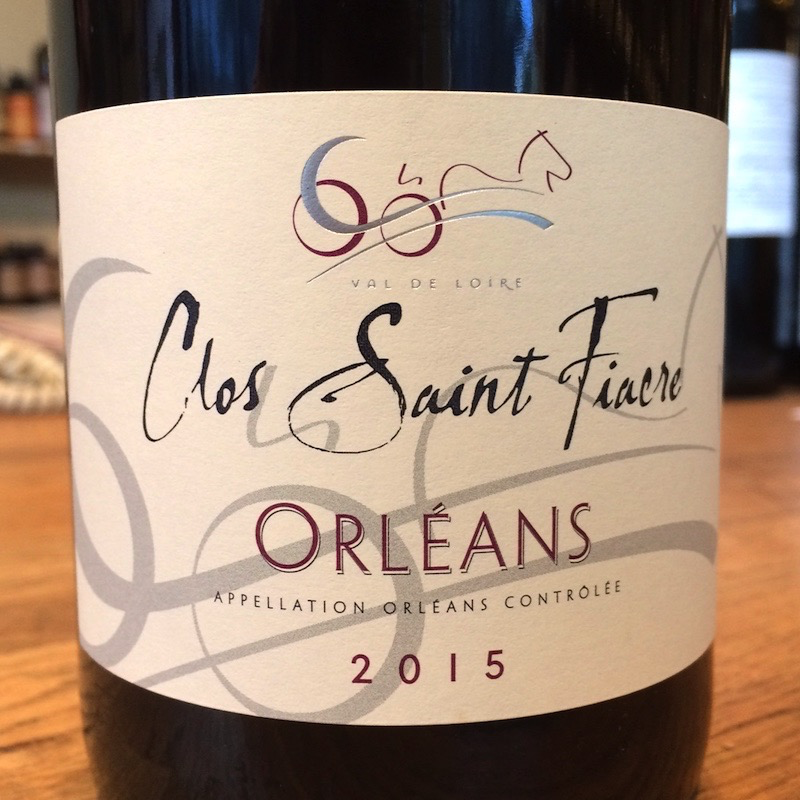 2018 Clos Saint Fiacre Orléans Rouge
appellation: Orléans (Loire), France
varieties: pinot meunier, pinot noir
There's not a lot of still, red pinot meunier out there, which made this wine a fun trick question blind tasting guessing game. The grape is getting more attention than ever in Champagne, where after decades of barely acknowledging its existence, wines with pinot meunier at the fore of a blend are becoming more and more common. Outside of Champagne, we're still not sure what to make of it. Clos Saint Fiacre is a small family estate that has benefitted from the recent addition of Orlèans to AOC status (2006). About an hour west of Paris, Orléans is along the northerly bend of the Loire, east of Cheverny and north of Sancerre. We don't know if it's a common thing to grow pinot meunier here, but judging by the truly distinctive aromatics of this wine, it probably ought to be. This is wine for drinkers of Beaujolais and Burgundy, with its classic northern climate aromatics and snappy acidity.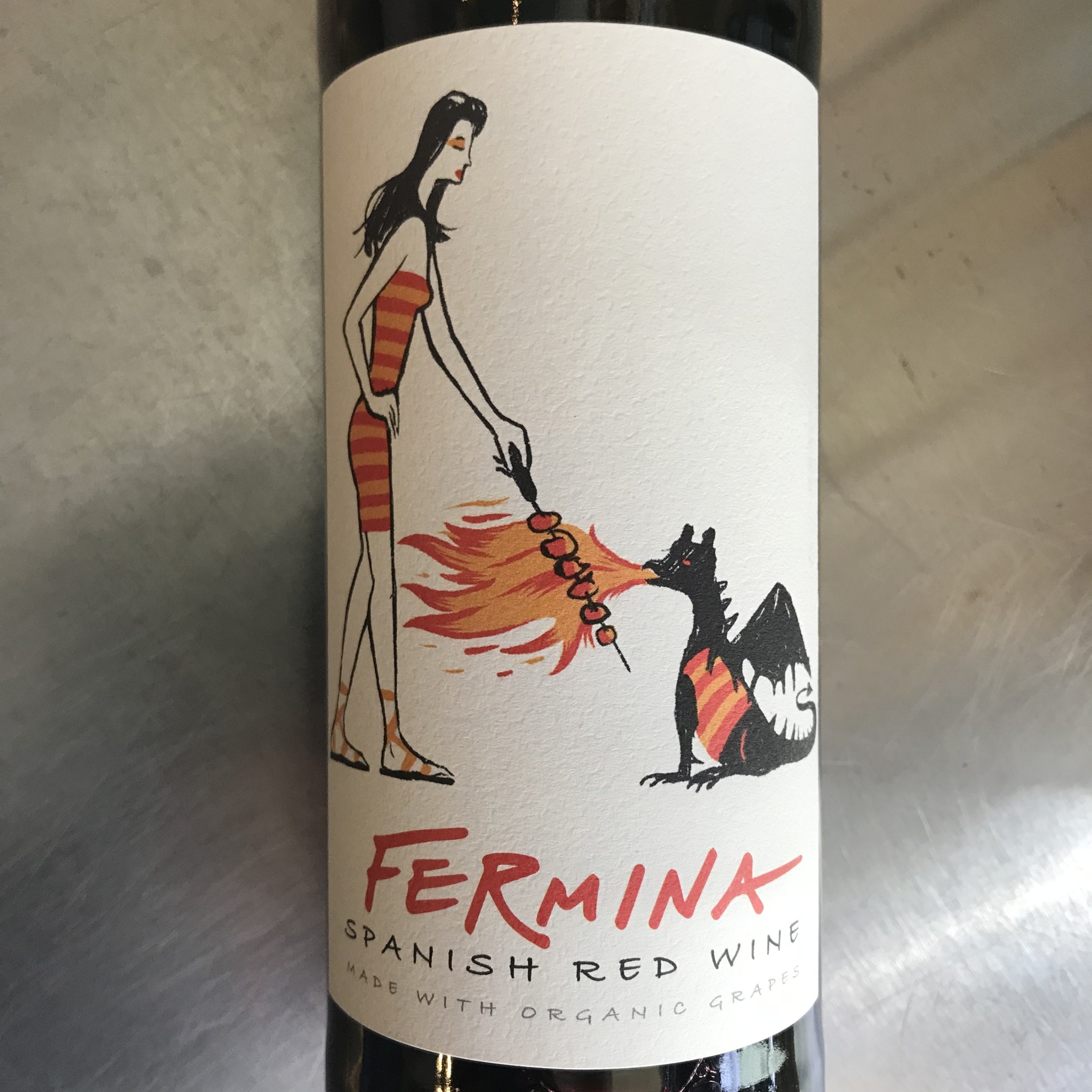 2020 Zillamina Red
appellation: Alicante, Spain
variety: monastrell
organic, vegan
Zillamina (fka Fermina) is a collaborative project between NY-based importer Jenny & Francois and La Bodega de Pinoso, a pioneer in large-scale organic farming in Valencia. More than 800 hectares of vineyards are certified organic, with minimal treatments and natural fertilizer from the local cattle playing a large role in the successful production of over a million and a half liters of wine annually. That's a lot! The folks at J&F selected this unoaked 100% monastrell from Alicante in the heart of Valencia for its Mediterranean-powered solar energy. We like drinking it with or without food.