Welcome to the latest installment of the Streetcar Monthly Pass. If you've already purchased a pass, thank you! If you haven't, you should check out this page to learn how it works. Below you'll find some information about each of this month's six Monthly Pass selections. On to the wines!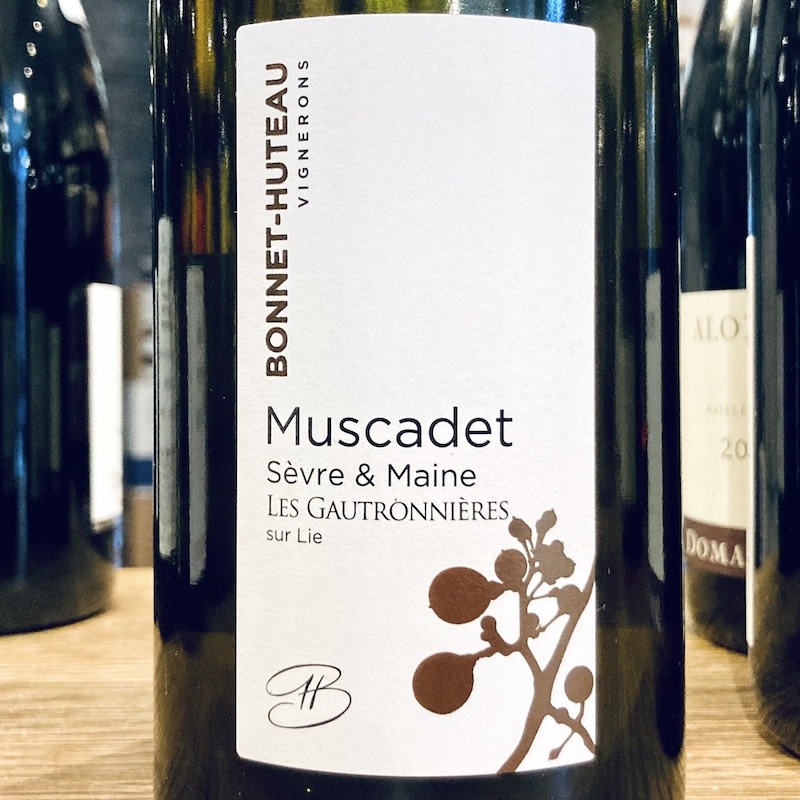 2018 Bonnet-Huteau "Les Gautronnieres"
variety: melon
appellation: Muscadet Sèvre et Maine sur lie
organic & biodynamic
The triumvirate of winemakers Jean-Jacques, Remi Bonnet, and Vincent Pineau have quietly ushered this venerable family estate into international acclaim on the strength of an impressive range of terroir-driven Muscadets, among other things. The vineyard known as "Les Gautronnieres" sits on the Nante's igneous gabbro massif, providing the vines green stones and amphibolites through which to unfurl. Given a quarter hour to come back to life, this effusive bottled sea spray truly glows. It's oyster season. You know what to do.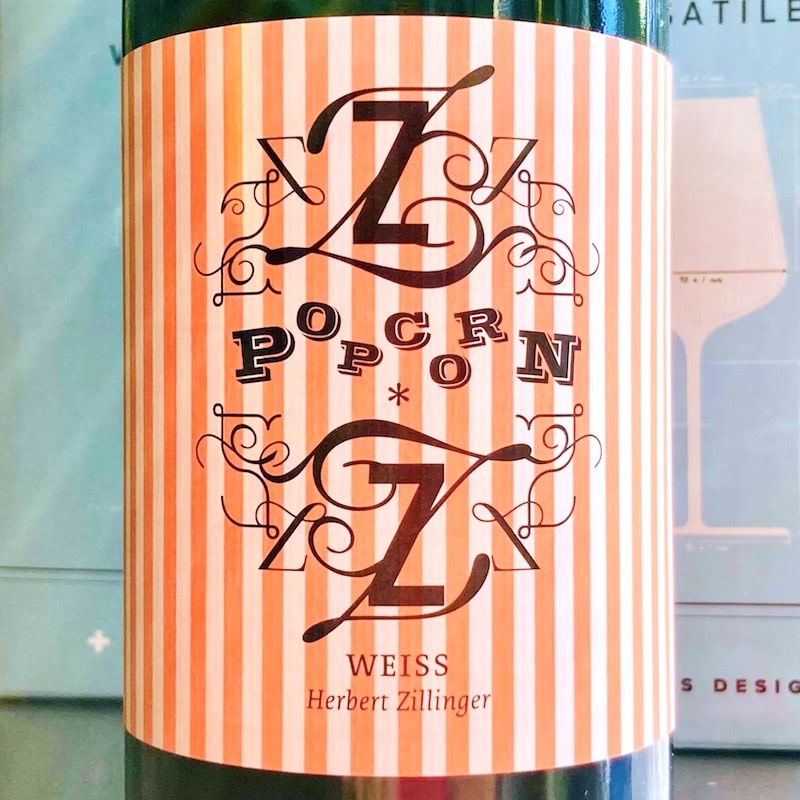 2021 Herbert Zillinger "Popcorn" Weiss
varieties: grüner veltliner, weissburgunder (pinot blanc), welschriesling, traminer
appellation: Weinviertel, Austria
organic & biodynamic
Herbert Zillinger, who along with his wife Carmen, farm 18 hectares of vineyards in Ebenthal, in the southern part of the Weinviertal region. He took over the family estate at the age of 18, and though he is the third generation to work the land, he's the first to focus on wine (his father & grandfather grew mostly grain). The Zillingers have gradually moved the vineyards into organic and biodynamic farming practices (attaining certification for both) to maximize soil health and protect their vines from climate change and the already dry conditions of the region. Nothing is added or taken away during the whole process save for a minimal amount of SO2 added at bottling, when deemed necessary. They're big proponents of the screw cap, which they say allows the wine to "mature with drastically reduced use of sulphur while their aroma remains stable". The wine is named after its slightly smoky aspect, typical to reductive vinification, which reminded Herbert of popcorn. It's a fresh, light and lively wine that'll go well with white pizza, a light pasta dish or maybe some SCHNITZEL.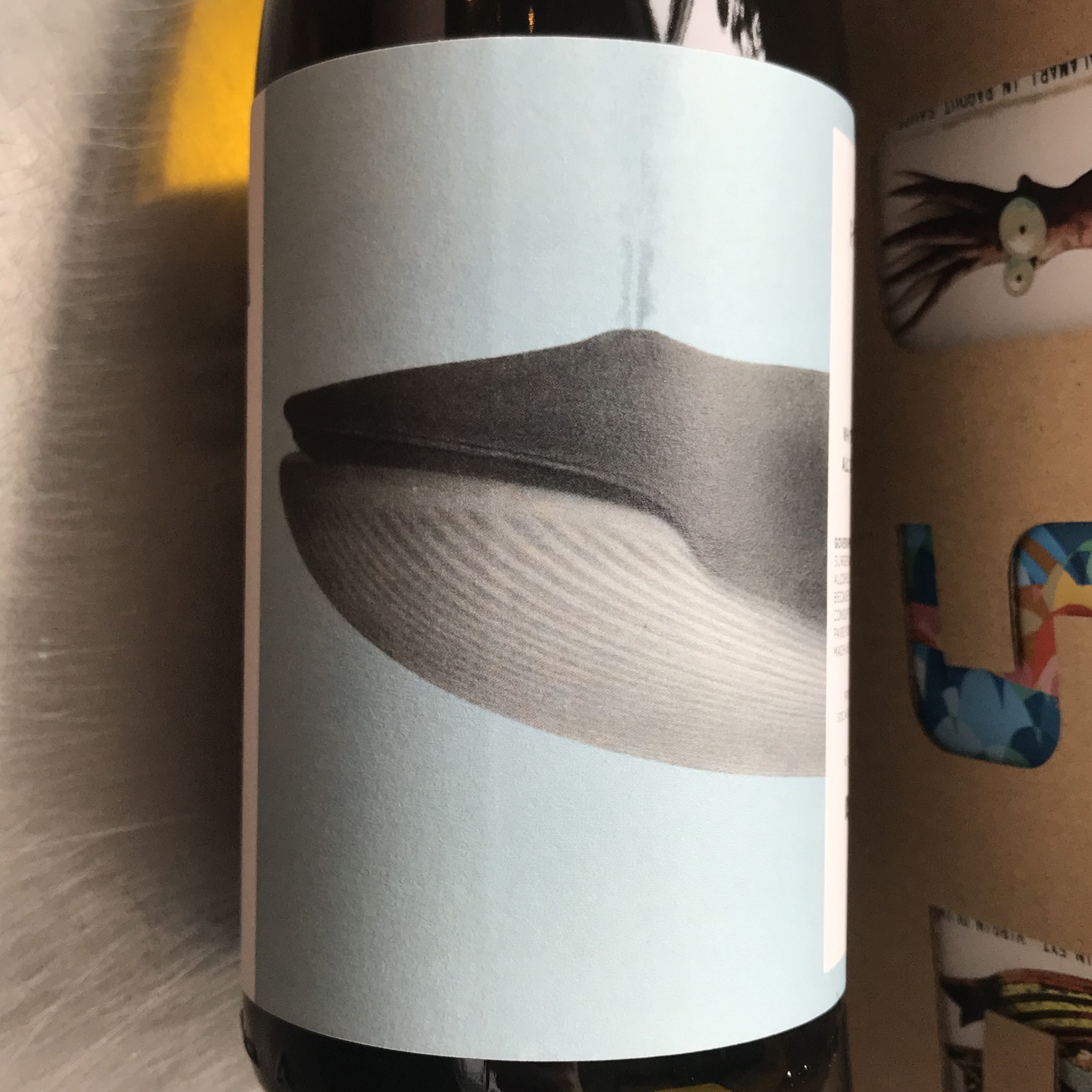 2020 Noelia Ricci "Bro"
variety: trebbiano
appellation: Romagna, Italy
organic
The Noelia Ricci project is a second label from the historic Pandolfa estate in Predappio, whose history dates back to the 15th century. The Ricci family acquired the estate in 1941, and Noelia started planting vines here in the 1980s, recognizing the potential of these slopes where the Apennines descend toward the Adriatic. The whale on the bottle reflects the history of the landscape, previously ocean floor, currently offering limestone and its characteristic chalkiness to the fruit. The wine is textured and intriguing, fresh and lively, an elegant companion for antipasto or seafood would be an easy choice, maybe shrimp or scallops with polenta? Try your hand at homemade garganelli with shallots cooked down with a splash of trebbiano, melted butter and a generous sprinkling of Parmigiano.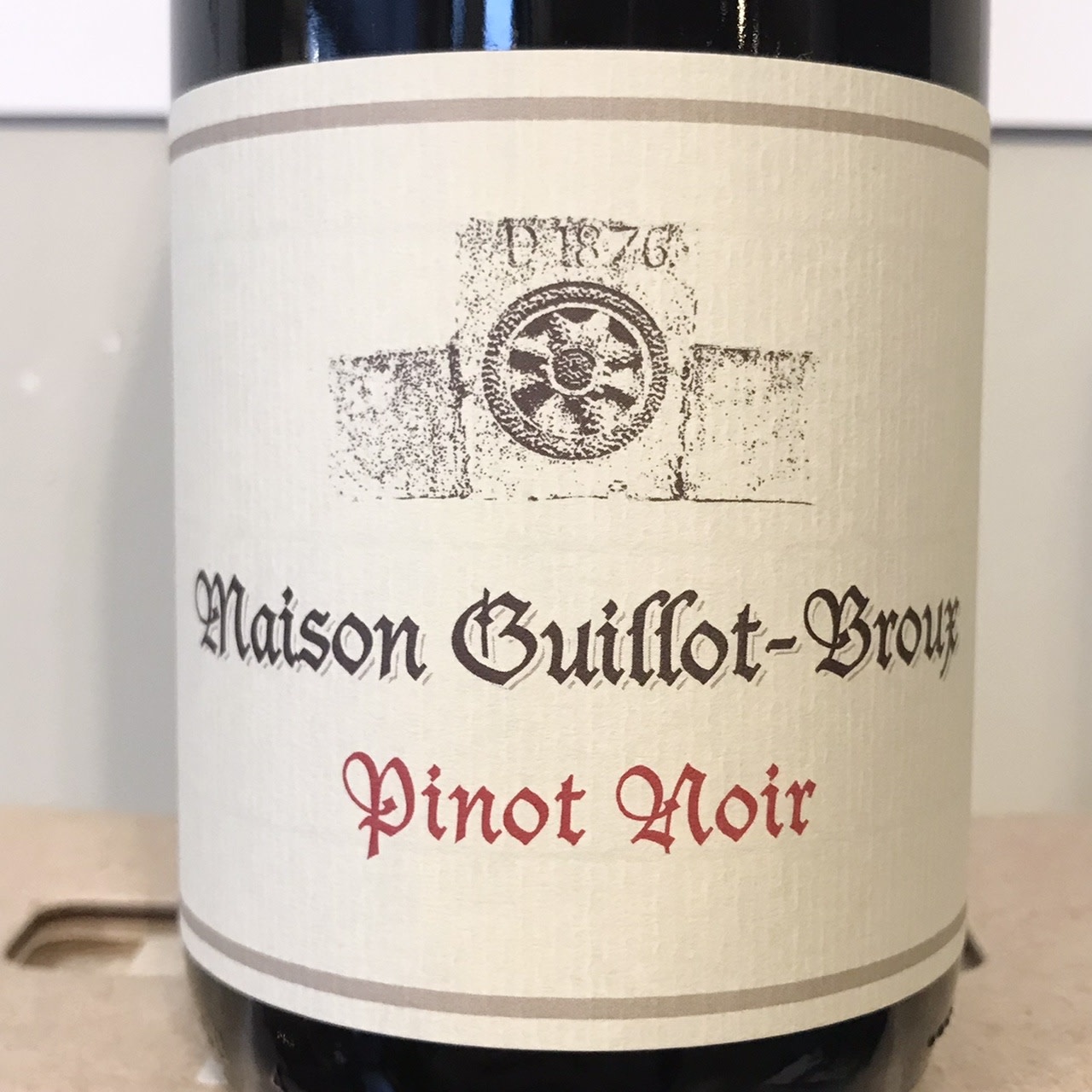 2021 Maison Guillot-Broux Pinot Noir
variety: pinot noir
appellation: Vin de France
organic
The spring of 2021 was pretty rough in Burgundy. Maybe you remember instagram feeds flooded with pics of desperation? Vignerons were burning fires amidst the vines in April to try and ward off the frost. Sadly, it didn't fare well for many, including Guillot-Broux who unfathomably lost more than 70% of their crop. Luckily, Emmanuel Guillot is good friends with Nicolas de Saint-Exupery, whose family has a winery/estate near Narbonne in the Languedoc (yes, these are the descendants of Antoine de Saint-Exupery who wrote Le Petit Prince). A collaboration was born, as much to offer the Guillot-Broux a modest stopgap as it was to keep the barrels from going empty. Pinot noir and chardonnay were pressed at the Saint-Exupery estate and then vinified at Guillot-Broux, where they were aged on the lees of the Guillot-Broux wines from the previous vintage, to impart a bit of the house style (genius!). It might not be Burgundian fruit, but honestly it's a steal and we're honored to support them in this project! A beautiful story of friendship and adaptability, along with a warning that we might not have the precious things we've come to rely on in a climate that's changing drastically year to year. This wine is so versatile and will pair with a wide range of foods—honor the family by sourcing a local meal and toasting to the triumph of friendship in the spirit of mutual aid!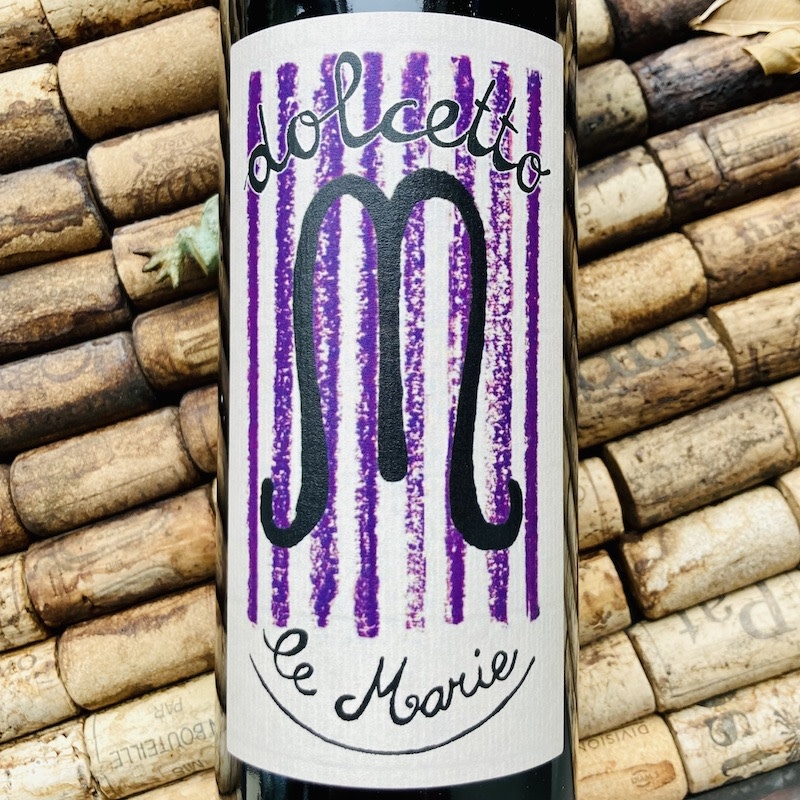 2020 Le Marie Pinerolese Dolcetto
variety: dolcetto
appellation: Piedmont, Italy
organic

West of Torino and the vinous hubbub of the Langhe is Pinerolese, an appellation created in 1997 based on an ancient growing area at the foot of the Monviso Alps. Our introduction to Pinorelese came by way of Le Marie, a small winery created by Valerio Raviolo, whose wife Luigina and children Simona and Daniele help make it all work. This 100% dolcetto is grown on schist soil approximately 400-450 meters above sea level, the grapes are all hand harvested and are fermented in steel. This is a fruit-forward dolcetto that is loaded with blueberry and blackberry fruit flavors. We tried this with a lentil stew, which was frankly not the greatest pairing ever, but it's a testament to how versatile and tasty this wine is that we have no complaints. You, on the other hand, should probably have this with mushrooms, pizza, pasta, et cetera. Just avoid lentils.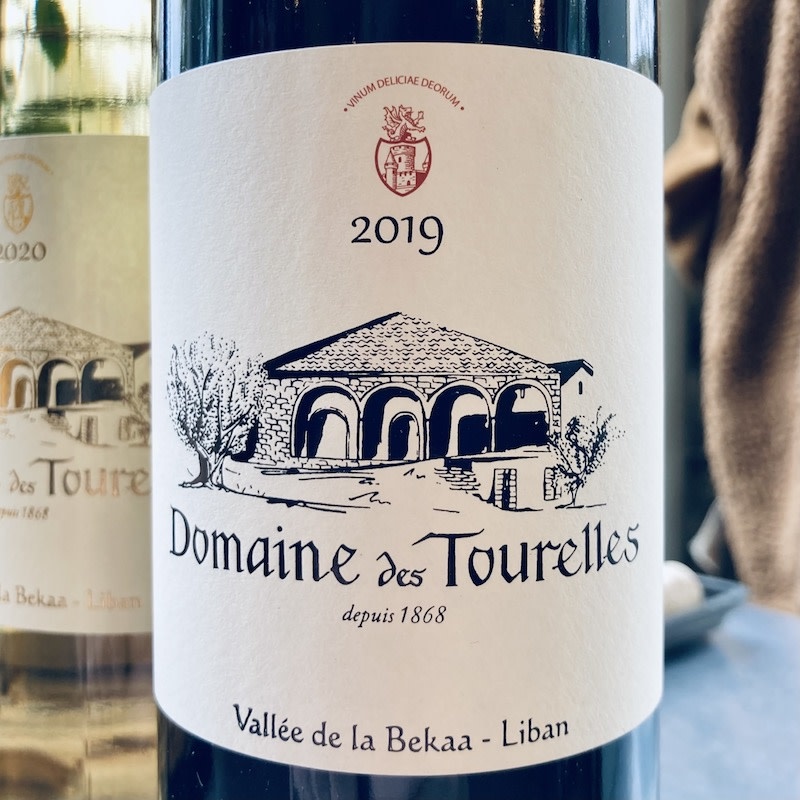 2020 Domaine des Tourelles Rouge
varieties: syrah, cabernet sauvignon, cinsault, carignan
appellation: Bekaa Valley, Lebanon
practicing organic
Any Lebanese wine we ever consider will, almost by requirement, be compared to Chateau Musar. This is not meant to discredit one of the world's oldest wine producing regions, that of the Bekaa Valley in Lebanon; rather it is a credit to Serge Hochar and his family, for there would almost certainly be no Lebanese wine in this country if it weren't for Serge and his immortal passion for the Bekaa. So, for one long sentence, let's compare. While the Hochar family arrived in Lebanon in the 12th Century from France, six centuries before the Brun family of Domaine des Tourelles made roughly the same journey; commercial wine activity at Tourelles started in 1868, over 60 years before Serge's father Gaston returned home from Bordeaux to plant his first vines. Now run by the Issa family, descendants of the Bruns, with Faouzi Issa at the helm, we fell instantly for this red and its white counterpart upon their arrival a couple of vintages ago. This is now considered the traditional Lebanese four-variety blend, from 15-20 year old vines growing in sandy clay limestone and heavier clay soils. The fruit is harvested by hand and fermented with indigenous yeast, then aged in century-old cement tanks that the Issas believe contribute greatly to the house style. Bring home some mezza from Cafe Beirut or Al Wadi to hit the nail on the head; or pair as you would any rich, savory, Mediterranean red.