Welcome to the latest installment of the Streetcar Monthly Pass. If you've already purchased a pass, thank you! If you haven't, you should check out this page to learn how it works. Below you'll find some information about each of this month's six Monthly Pass selections. On to the wines!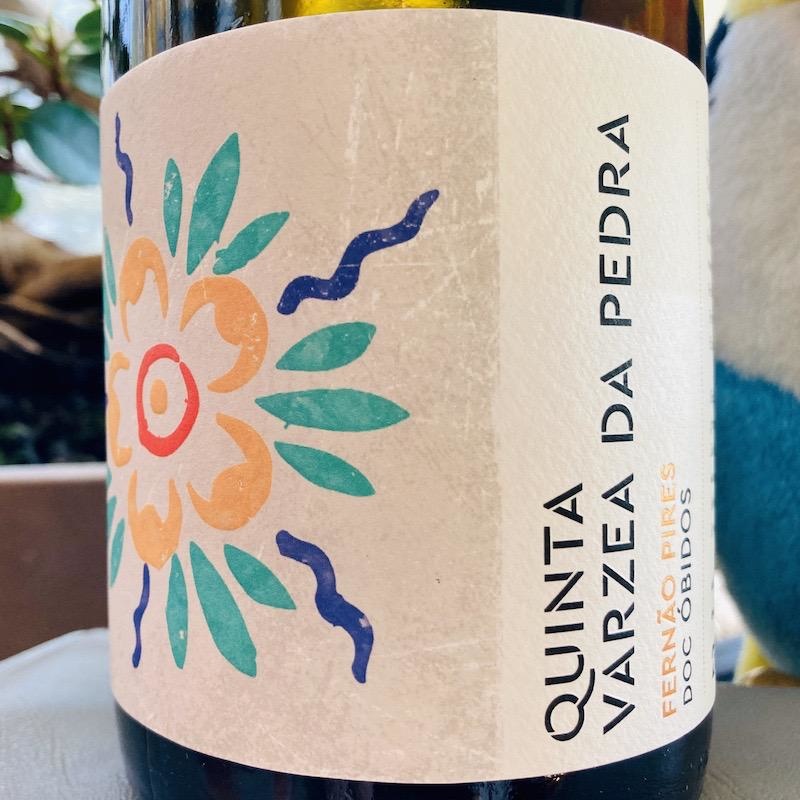 2017 Quinta Varzea da Pedra Fernao Pires
appellation: Obidos (Lisboa), Portugal
variety: fernao pires
practicing organic
Varzea da Pedra is a century-old estate in the Obidos region of Lisboa, whose leadership recently fell upon the affable and capable hands of brothers Tomas and Alberto Emidio. This little corner of central Portugal benefits from a gentle Atlantic sea spray angled toward the vineyards by a gap in the protective hills. Most anything would seem to grow here (amazing oranges!), as both red and white grapes thrive. The key varieties here are the Lisboa native arinto and fernao pires, native to Bairrada, just to the north. They make pure versions of both, and a very nice blend of the two. We couldn't choose, so we bought them all. The fernao pires is a bit more green melon or cucumber than arinto, which is quite peachy and floral. Maybe it's the sylvaner to arinto's riesling? Am I losing you? Any how, very nice white here to pair with seafood, particularly fresh squid poached in garlicky olive oil.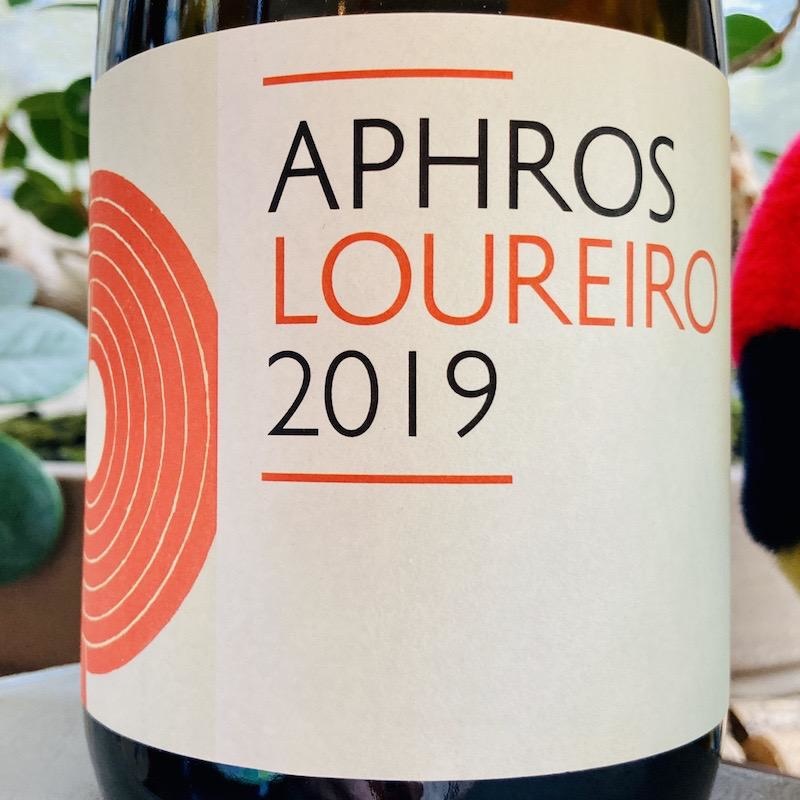 2019 Aphros Loureiro
appellation: Vinho Verde, Portugal
variety: loureiro
biodyanamic
Perhaps the most exciting visit during our week in Portugal earlier this year, Vasco Croft has the calm of a zen master and the clarity of purpose to match. Each of one of the dozen-or-so wines we tasted was produced with a very clear intention, from his pet nats (Vinho Verde was sort of doing this before most...), to his opaque yet surprisingly gentle bottlings of the native vinhao. Here we have one the most "basic" of his loureiro offerings, and still it manages to coax more grainy textural detail and psychedelic aromatics than any we've tried before. If ever there were a case to be made for fully embraced biodynamics, this is it. We'd happily drink this on its own, with light snacks, or with lemongrass shrimp.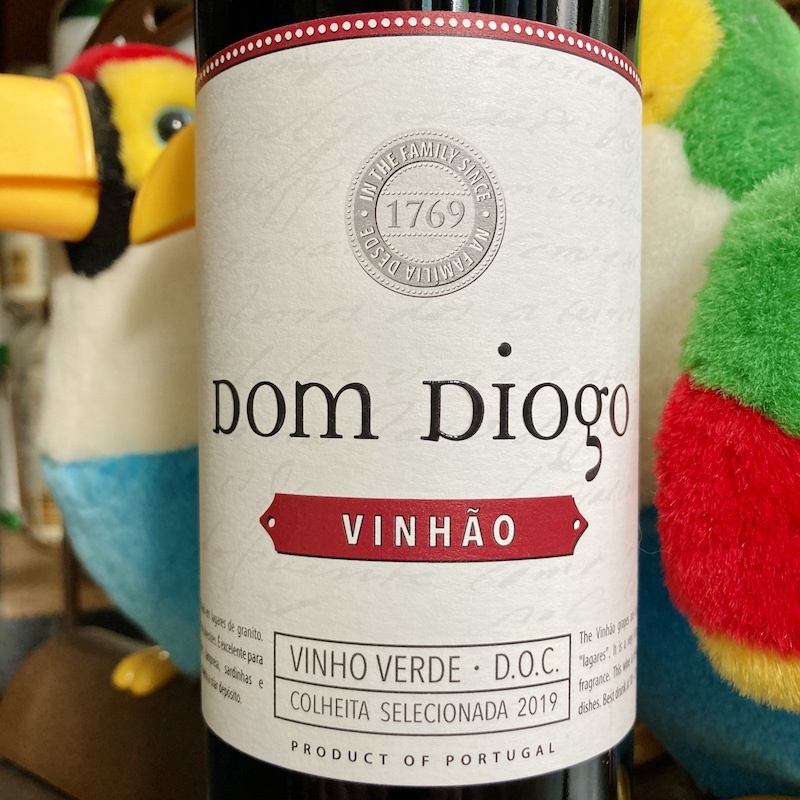 2019 Quinta da Raza "Dom Diogo" Vinhao
appellation: Vinho Verde, Portugal
variety: vinhao
Vinhao was a new one to us, until we were at the dinner table with Diogo Teixeira Coelho, the owner of Quinta da Raza, and a man who seems to have sprouted himself out of the Minho hillside. When you pour this wine, you will wonder whether mistakenly included a winter-weight red built for roast something-or-other. Don't let the color fool you! This is a high-acid red that Diogo claims is best served with freshwater eel! Sushi fans should run to their nearest cell phone and place an order for unagi sashimi immediately.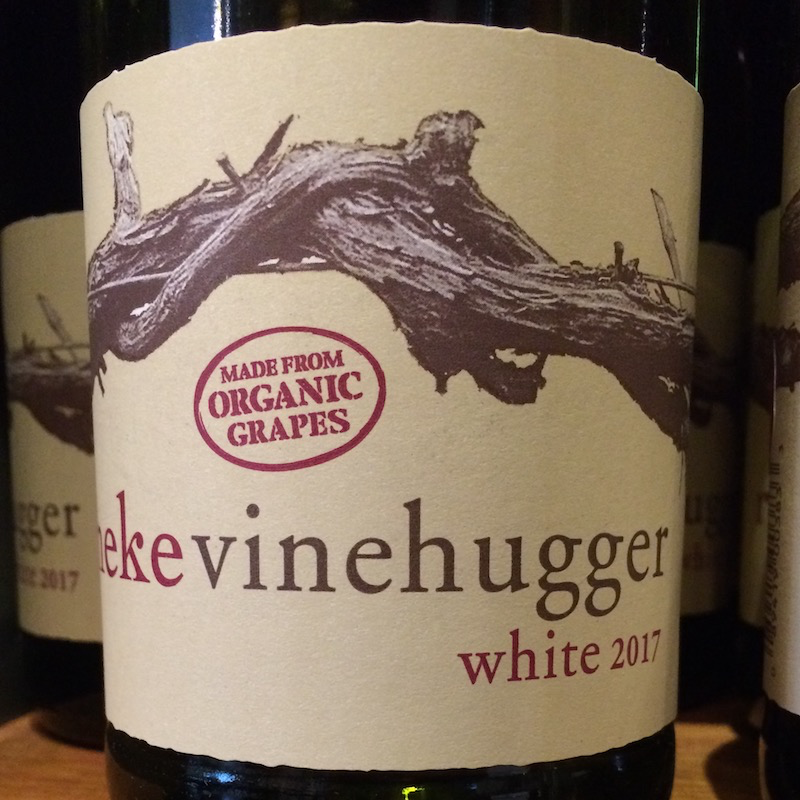 2018 Reyneke Chenin Blanc "Vinehugger"
appellation: Stellenbosch, South Africa
variety: chenin blanc 
biodynamic
Reyneke was the first farm in South Africa to achieve certification by Demeter International, the largest and the most widely acknowledged biodynamic accreditation body in the world. Chenin – or Steen as it is called in South Africa, has long been the high-volume workhorse of the South African wine industry, despite the aggressive invasion of chardonnay and cabernet in the 1990's. Johan Reyneke, philosophy graduate, surfer dude and champion of biodynamics, is among the new guard of producers achieving new heights with this historic Loire variety. "Vinehugger" is aged for six months, mostly in stainless steel tanks (20% oak barrels). Pairs well with vegetable dishes or salads, rich fish or chicken dishes and can stand up to your favorite stinky cheese.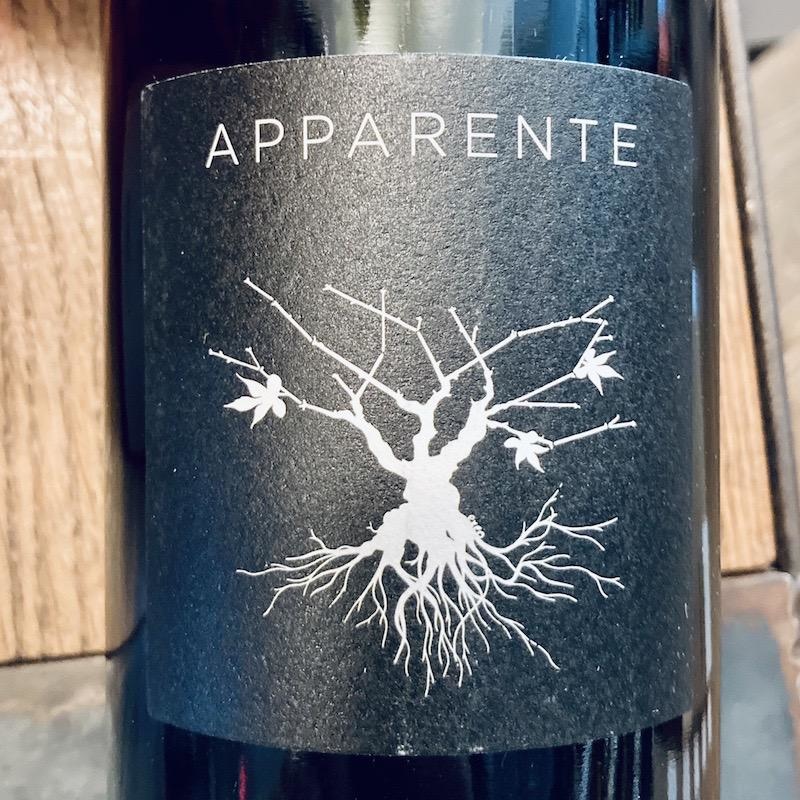 2017 Chateau Puech Redon "Apparente"
appellation: Languedoc, France
variety: cinsault
organic
"Apparente" started as a collaboration between Cyril Cuche and famed natural winemaker Eric Texier. Puech Redon is a large and diverse property located in the Languedoc, with a total of 380 hectares that are split between 200h of grain, 52h of vines, and over 100h of woods and garrigues. Cyril's grandfather acquired this land in the aftermath of World War II, and Cyril himself has been at the helm for over 20 years. Under his father, the property was farmed conventionally for 30 years. Cyril, seeing the potential of such a large, contained area, decided from the get-go that it had great potential for organic agriculture and prioritized biodiversity. Un-fined, unfiltered, with no sulfur added, this juicy red really shines with a firm chill. Grilled sausage and veggies comes to mind...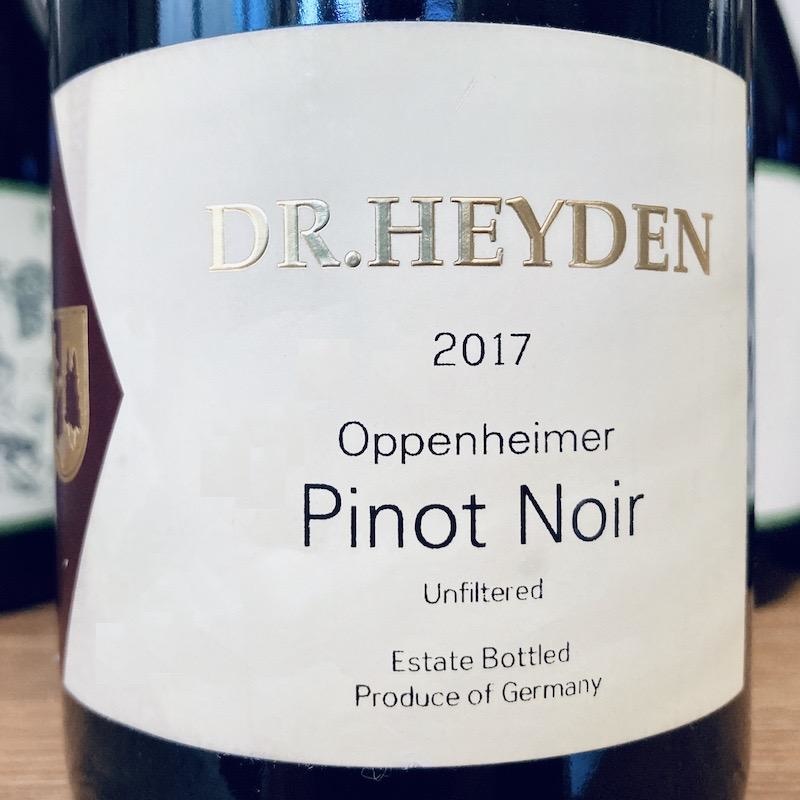 2017 Weingut Dr. Heyden Oppenheimer Pinot Noir
appellation: Rheinhessen, Germany
variety: pinot noir
Dr. Karl Heyden founded the estate in 1999 with his wife, Anita and their two sons, Frank and Harry. Frank completed his studies at the famous Geisenheim viticultural institute and is quickly gaining notoriety among young talented German winemakers. Ready for a surprising statistic? By acreage planted to pinot noir, Germany ranks third behind only France and the United States! This is classic Germany pinot noir, with flavors of red cherry, healthy dirt, forest floor, and a tart, slightly bitter green note. Pairs with mushroom risotto, salmon on the grill or a lobster roll!