Welcome to the latest installment of the Streetcar Monthly Pass. If you've already purchased a pass, thank you! If you haven't, you should check out this page to learn how it works. Below you'll find some information about each of this month's six Monthly Pass selections. On to the wines!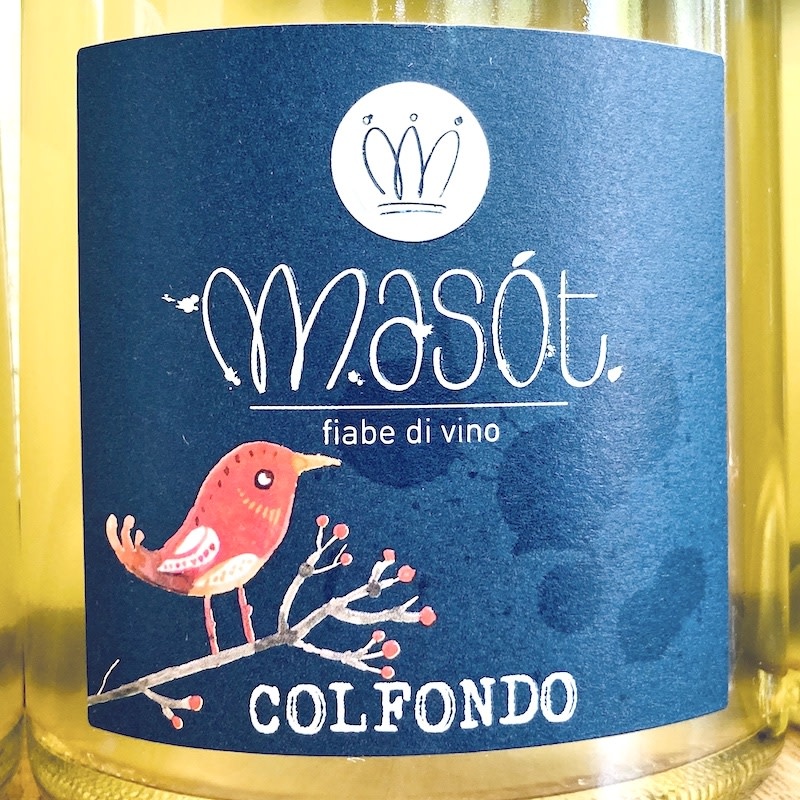 Masot Colfondo
variety: glera
appellation: Colli Trevigiani (Veneto), Italy
biodynamic
In 2009, brothers Andrea and Daniele Da Ros started a new winemaking operation (dubbed "Masot - Fiabe di Vino") on their family's land in the small town of Sarmede, Veneto. The latest generation of "Masot" (translation: small landowner) to work the vineyards, the brothers are practitioners of low-intervention, biodynamic viticulture, aiming to make Prosecco with a sense of place. Their "Colfondo" Prosecco is a style you might be unfamiliar with. It's the ancient method of making Prosecco and a consortium of  winemakers have revived the style in recent years. The modern method of making Prosecco involves putting the finished wine in pressurized steel tanks (the charmat method), filtering, then bottling under cork and cage. "Col Fondo" Prosecco takes the fully fermented wine, then initiates a second fermentation in the bottle with the lees/sediment in the bottle ("Col Fondo" means "with the bottom"). There is no filtering or disgorgement and the bottle is placed under crown cap. The result is a lightly sparkling, yeasty, sometimes funky and sour wine that's typically drier than your typical prosecco. The Masot Colfondo has plenty of citrus and peach flavor with a bit of yeastiness and barely there bubbles that'll be a nice anytime pour, especially with some salty snacks.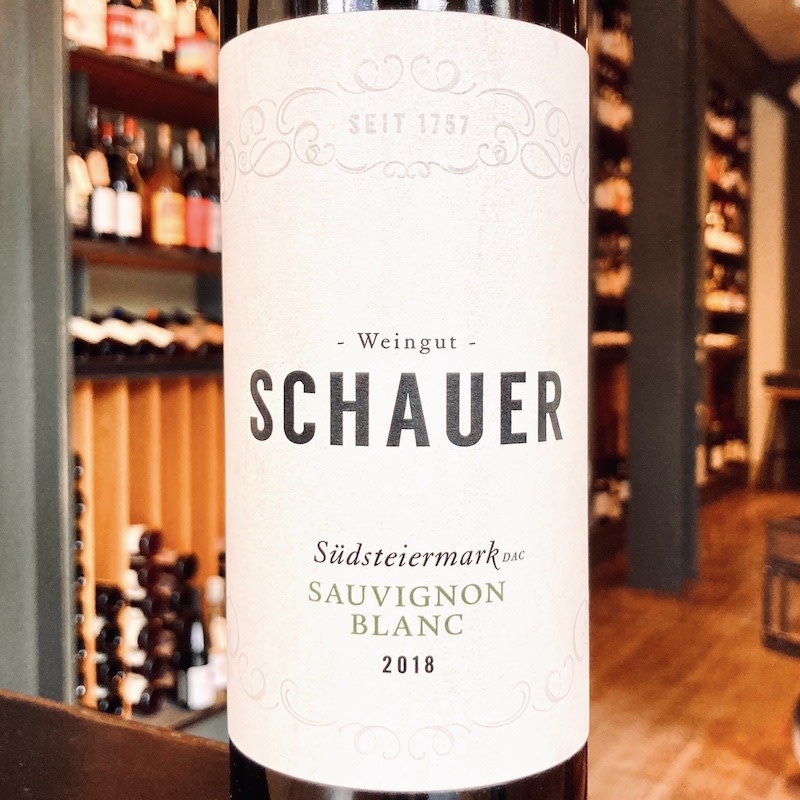 2018 Schauer Sauvignon Blanc
variety: sauvignon blanc
appellation: Sudsteiermark, Austria
Weingut Schauer is an historic farm and winery nestled in the Sausal mountains, in the southeast of Austria close to the border with Slovenia. This is an historically poor region, with pervasive subsistence farming predating international recognition for its wine. Sauvignon blanc was planted here in the 18th century and has become the region's most prized variety, though wines made from welschriesling, morillon (chardonnay), grauburgunder (pinot gris), and gelber muskateller (muscat) are also of significance here. There's an extraordinary gravity and concentration to the sauvignons from this part of the world, no doubt a result of the steep slopes of slate- and schist-rich soils. Schauer's is an excellent example, and one that would dazzle when paired with fava beans, complex salads, and full-flavored cheese.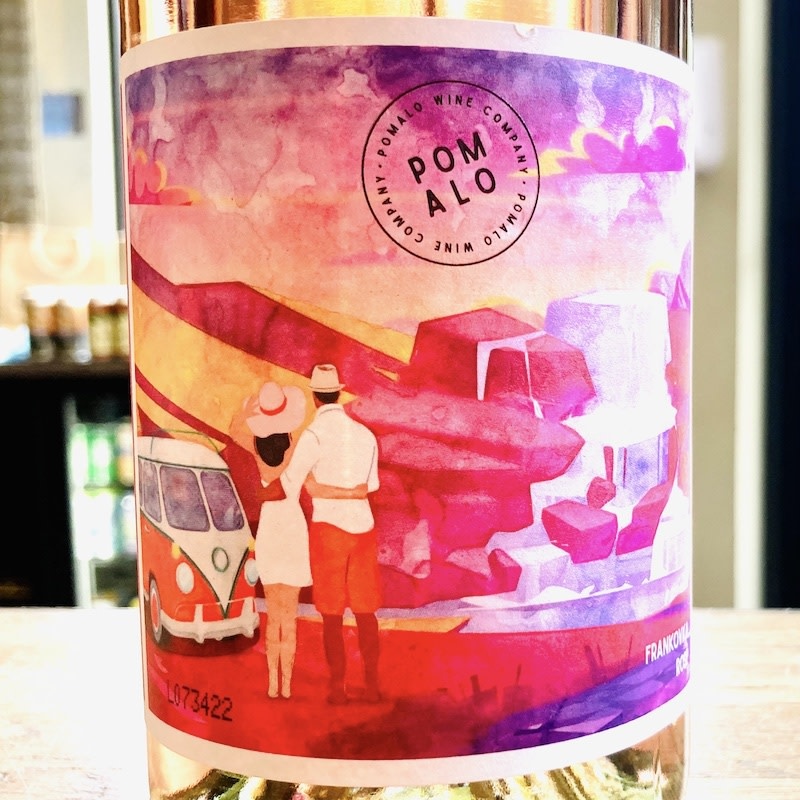 2022 Pomalo Rosé
variety: frankovka (a.k.a. blaufränkisch, lemberger)
region: Slavonia, Croatia


Pomalo is the story of two distant cousins, one from Croatia's Dalmatian Coast and the other from the hills of northeastern Slovenia, who reunited in their ancestral home village of Kozice, Croatia just south of the Hungarian border in Slavonia, eastern Croatia. Their reunion sparked the creation of a new project that incorporates wine from Dalmatia and Slavonia, where old slavic grape varieties like we have here are used exclusively. We've somehow avoided including any rosé in the Monthly Pass until now, when this summer crush forced our hand. There's a Croatian state of mind they call fjaka (roughly, the sweetness of doing nothing) which this wine may help you achieve.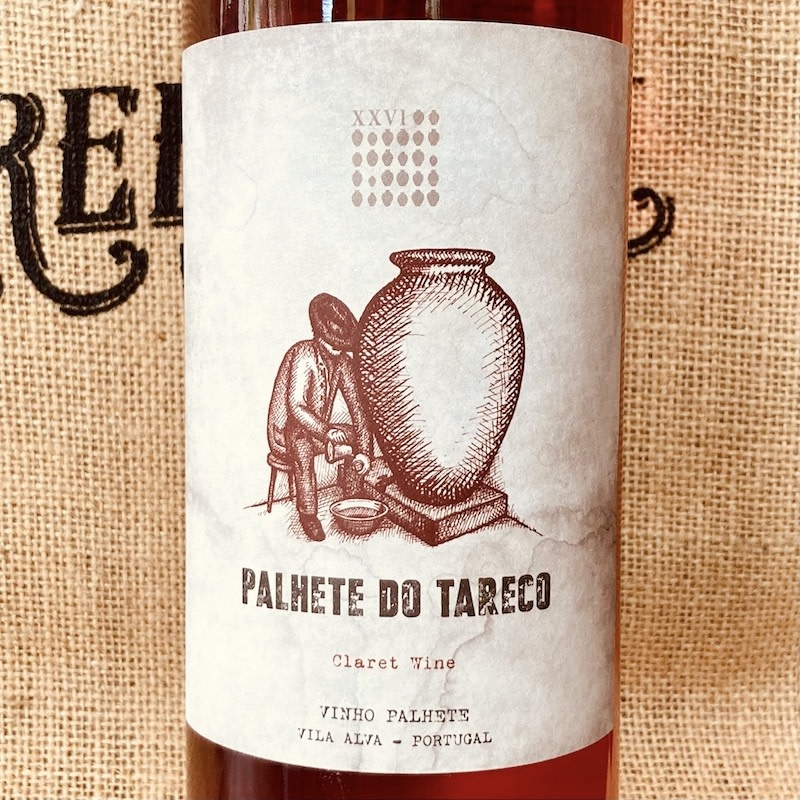 2022 XXVI Talhas Palhete do Tareco
varieties: trincadeira, aragonez, antão vaz, roupeiro
appellation: Alentejo, Portugal


This might just be THE WINE OF SUMMER 2023?! In the Alentejo region of southern Portugal, there is an old tradition of making wine in a tareco a.k.a. talha, which are essentially big clay amphora that regular folks have used to make wine in their garages for generations. Every year on St. Martin's Day, people in the village of Vila Alva go around tasting the latest young wines made by their neighbors and celebrating the year's harvest. XXVI Talhas is a group of friends who came together in an effort to both pay tribute to this old style of winemaking and preserve it for the future. With 26 talhas in their cellar, they are making enough wine to send some our way (Streetcar landed about 10% of the entire production of this wine). The Palhete do Tareco is a blend of local red and white grapes, it's light and refreshing like a rosé, but with a nice little tannic presence that lends grip and substance. Chill it, drink it with friends and celebrate the age-old tradition of talha!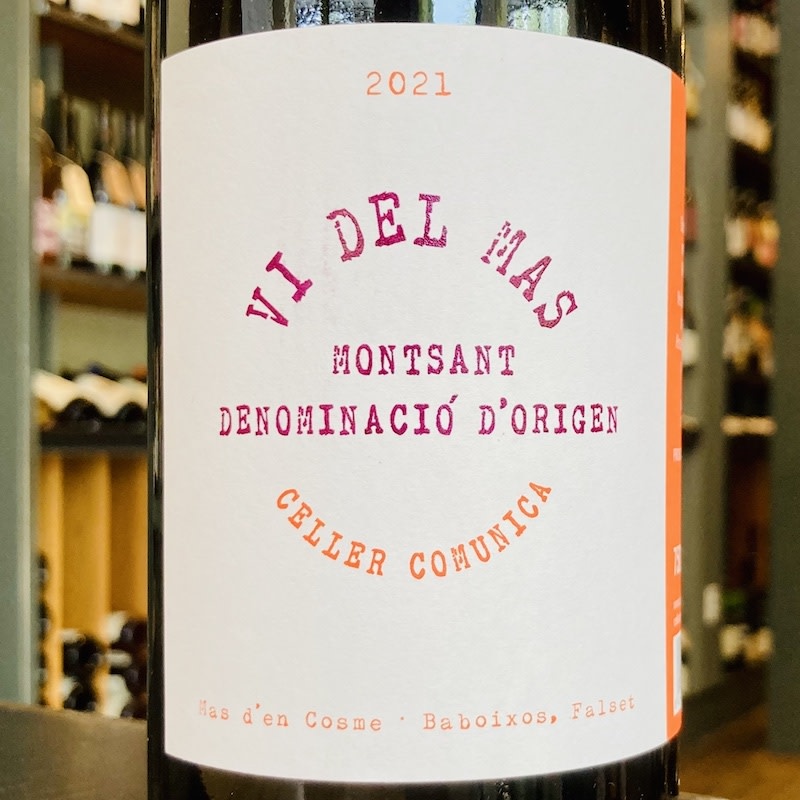 2021 Celler Comunica "Vi del Mas"
varieties: garnatxa, carinyena, syrah
appellation: Montsant (Catalunya), Spain
biodynamic
Celler Comunica is the project of Pep Aguilar and Patri Morillo, two viticulturists who have worked with vines throughout the Mediterranean. After many years, they settled in the D.O. Montsant, just across the border from Priorat, where Pep and Patri are challenging our preconceptions of a region known for oaky, high alcohol wines with their nonconformist approach. The estate comprises seven hectares of old Garnacha and Carignan vines, and a little chunk of Syrah, all planted on a soil of decomposed granitic sands shot with myriad types of slate. "Vi del Mas" is about as glou glou as 14% alcohol gets. This wine is great for summer nights on the porch, catching up with old or new friends. If it's hot out, don't be afraid to chill this for an hour before you open it. Versatile with or without food, was fantastic with a flavorful Vietnamese salad with lots of herbs, spice, and fish sauce!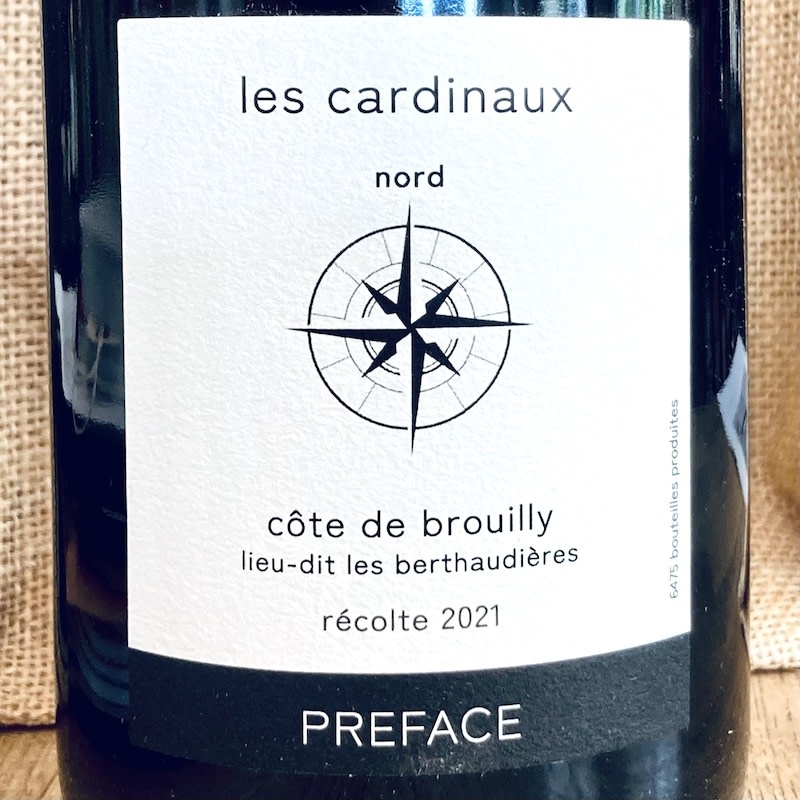 2021 Les Cardinaux Côte de Brouilly - Les Berthaudières
variety: gamay
appellation: Côte de Brouilly (Beaujolais), France
This is the inaugural vintage from Les Cardinaux, a project started by a few old friends who found a really nice vineyard on the north-facing slope of Mont Brouilly. Their first effort came in the difficult 2021 vintage, which presented challenges for even the most established producers, let alone this fledgling winery. Thus, they've indicated with the word "Preface" at the bottom of the label that this is only a first step on the way to their true vision of the wine. That said: what a great first effort! A third of the wine spent some time in old oak barrels, the rest in small cement tanks, and the resulting blend has a lively and quite polished expression of fruit and earth. About 500 cases were produced, making this a very special inclusion to the Pass and our shelf. Like any good Beaujolais, this is best served with a slight chill and some good snacks.