Welcome to the latest installment of the Streetcar Monthly Pass. If you've already purchased a pass, thank you! If you haven't, you should check out this page to learn how it works. Below you'll find some information about each of this month's six Monthly Pass selections. On to the wines!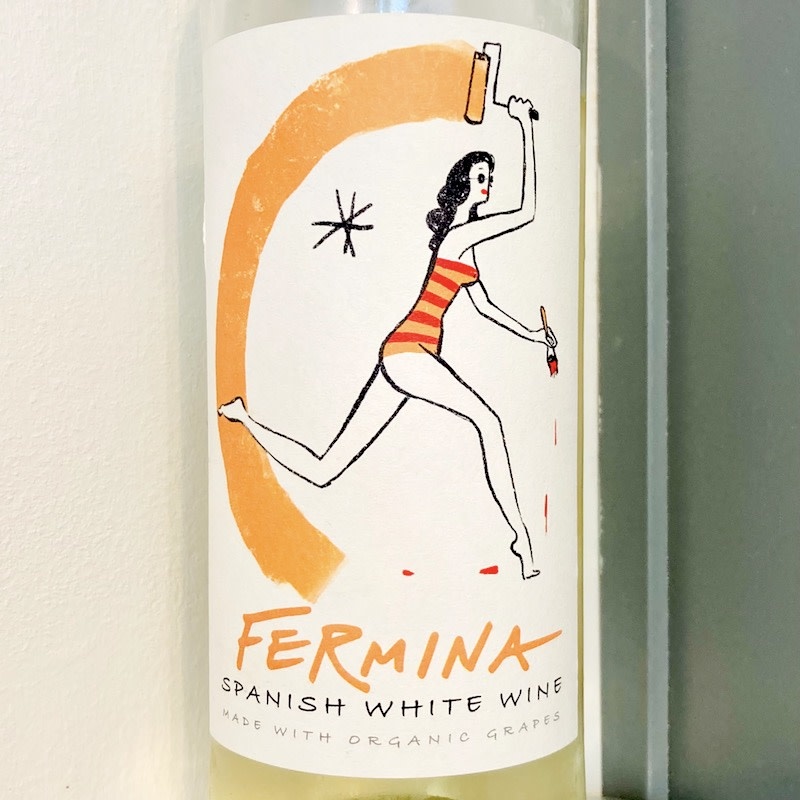 2020 Fermina White
appellation: Alicante (Valencia), Spain
varieties: airen, macabeo
Fermina is a collaborative project between NY-based importer Jenny & Francois and La Bodega de Pinoso, a pioneer in large-scale organic farming in Valencia. More than 800 hectares of vineyards are certified organic, with minimal treatments and natural fertilizer from the local cattle playing a large role in the successful production of over a million and a half liters of wine annually. That's a lot! The folks at J&F selected this white blend of airen and macabeo, two of Spain's workhorse white varieties, the former being the most widely planted white grape variety in the world. All that said, somehow this charming little white won us over with its affable fruit, tongue-tickling acidity, and clean, dry finish. Try it with seafood paella or fried chicken. 
2019 Volker Gruner Veltliner "Von Donabaum"
appellation: Burgenland, Austria
variety: gruner veltliner
Volker Donabaum, the founder of Volker Wines, has been in the wine industry practically since birth. He grew up on the Donabaum family estate in the Wachau in Austria, where the family has been making wine since 1833. Volker worked several harvests in Austria before working as an assistant winemaker in California, France, Italy, New Zealand, Australia, Oregon and Canada. In 2012, Volker moved to New York City, where he imported and distributed wines from around the world. In 2018, at the encouragement of his favorite Texan, Volker moved to Houston. Unable to kick the winemaking habit, he enlists the help of some friends back home to create this classic grüner. The pandemic prevented him from traveling home to make the wine last year, so this is his wine in name only. Young vines, managed organically, all near the town of Deutschkreutz, and fashioned into a surprisingly expressive, generous wine. We love gruner with fresh spring asparagus, pea greens, garlic scapes... the greenest things you can find.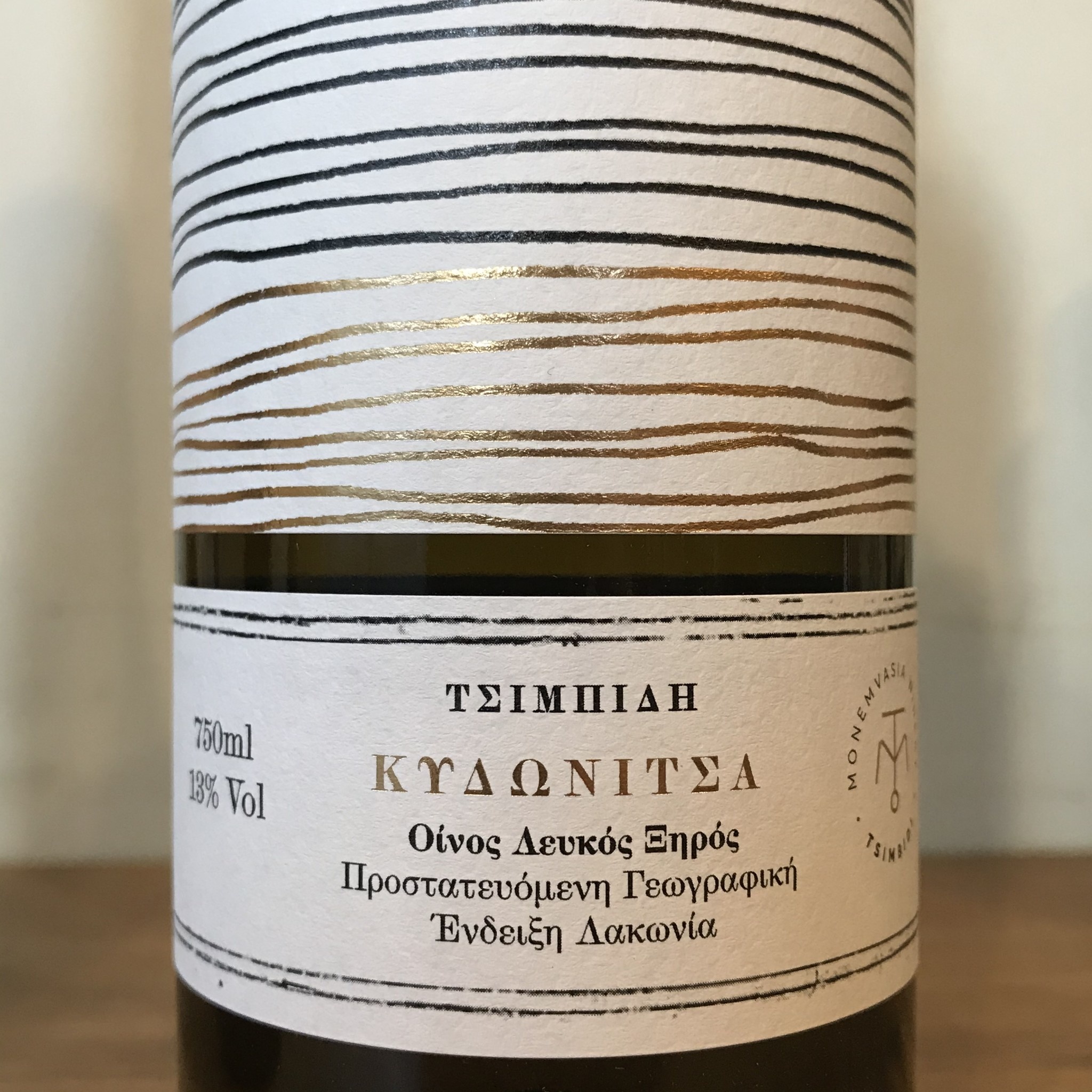 2019 Monemvasia Winery Lakonia Kydonitsa
variety: kydonitsa
appellation: Lakonia (Peloponnese), Greece
Monemvasia Winery is the project of the Tsimbidi family, whose aim is to restore to glory the Monemvasia region, in the southern reaches of the Peloponnese, the origin of the most highly prized wine of the Mediterranean in the Middle Ages. Relics of the region's influence persist in the form of any number of grapes called malvasia, spread throughout Europe and to the New World. The Tsimbidis grow four grape varieties, the least obscure of which is malvasia. Here we have their kydonitsa, which is by far the most obscure. We're not sure what exactly drew us to this middle-weight saline quaffer, but it kept our attention throughout a meal of seared scallops with grilled vegetables.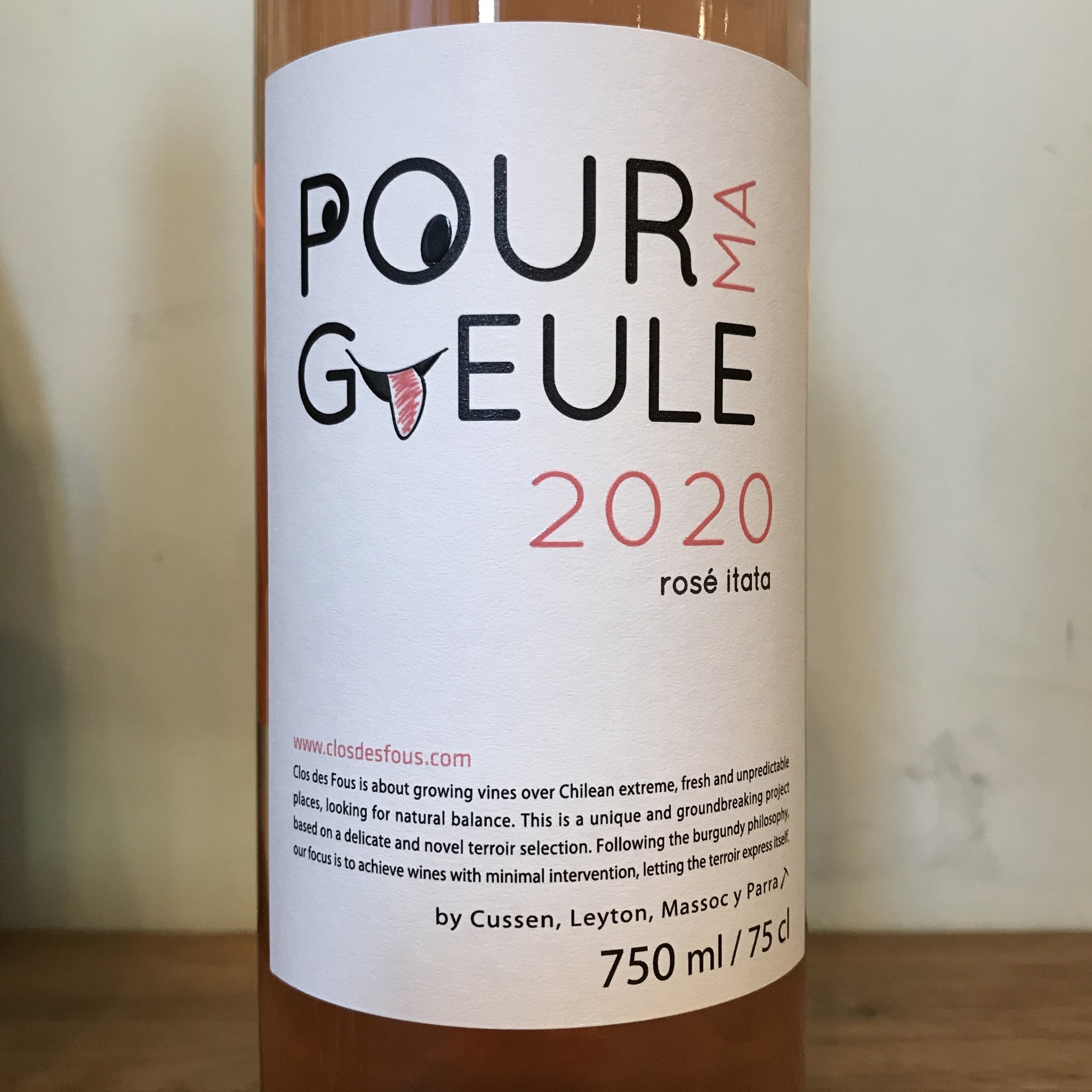 2020 Clos de Fous "Pour Ma Gueule"
appellation: Itata, Chile
variety: cinsault
Clos des Fous was founded in 2008 by Pedro Parra, Francois Massoc, Paco Leyton and Albert Cussen. The four friends were tired of hearing that Chilean wine was all boring, industrial, green and overripe, so they set out in search of the Dark Side of the Moon. Francois and Pedro are longtime friends, akin to brothers, and both have spent much time abroad making wine and working vineyards in Europe. Pedro Parra has a Masters degree in precision agriculture and a Ph.D. for his work with terroir. Pedro currently consults as a terroir specialist around the globe in Argentina, Oregon, Italy, France, Spain, Georgia, Croatia and beyond working with world renowned vignerons like Jean Marc Roulot. The Clos des Fous philosophy is to produce wines with tension from grapes grown in extreme terroir with minimal intervention in the winery. Clos des Fous owns and manages vineyards in Malleco, Guarilihue, Alto Cahapoal and Western Aconcagua and produce a wide variety of wines at their winery in Cauquenes, Maule. This is the debut vintage of this cinsault rosé, and boy did they nail it! Provence refracted through a New World lens, but with maturity and thoughtfulness. No pairings required.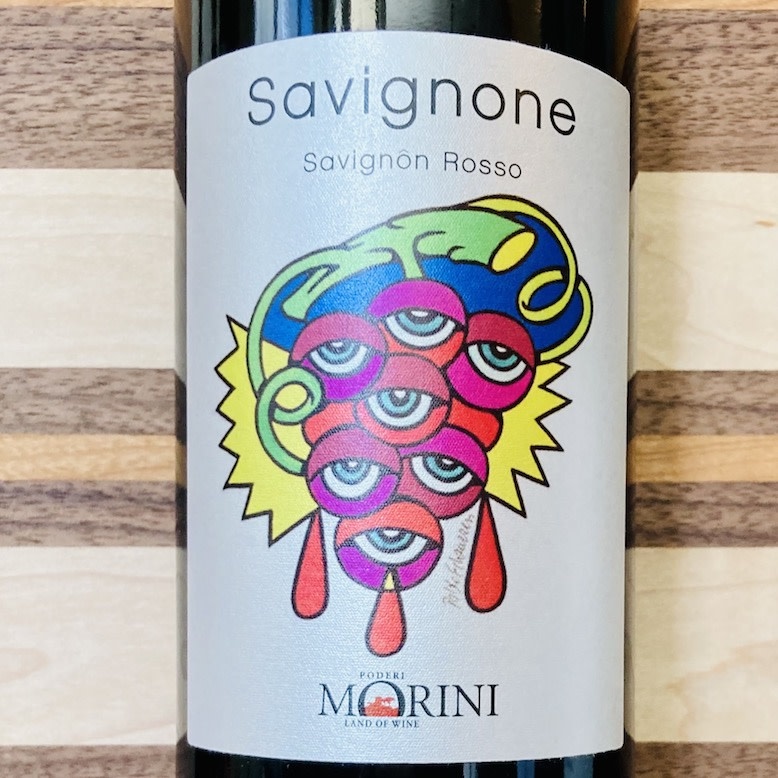 2018 Poderi Morini "Savignone"
appellation: Ravenna (Emilia-Romagna), Italy
varietal: centesimino (aka Savignôn Rosso)
When it comes to obscure grape varietals, Italy has a deep bench. Beyond the known pleasures of a sangiovese or nebbiolo, there's always a bottle of grignolino, cesanese or in this case, centesimino, waiting to be discovered. The centesimino grape was rescued from near-extinction in the 1960's and is being kept alive by estates like Poderi Morini who have several vineyards in the Ravenna province of Emilia-Romagna. Despite its alias, it's actually not related to any of the famous Sauvignon varietals. The Morini "Savignone" is a light/medium bodied wine with rose-tinged strawberry notes, a velvety mouthfeel and soft tannins (feel free to chill it down on a hot day). It's an easy-drinking companion to many dishes but will definitely pair well with burgers, mushroom risotto or salumi & cheese. A unique wine with a label that belongs on a blacklight poster!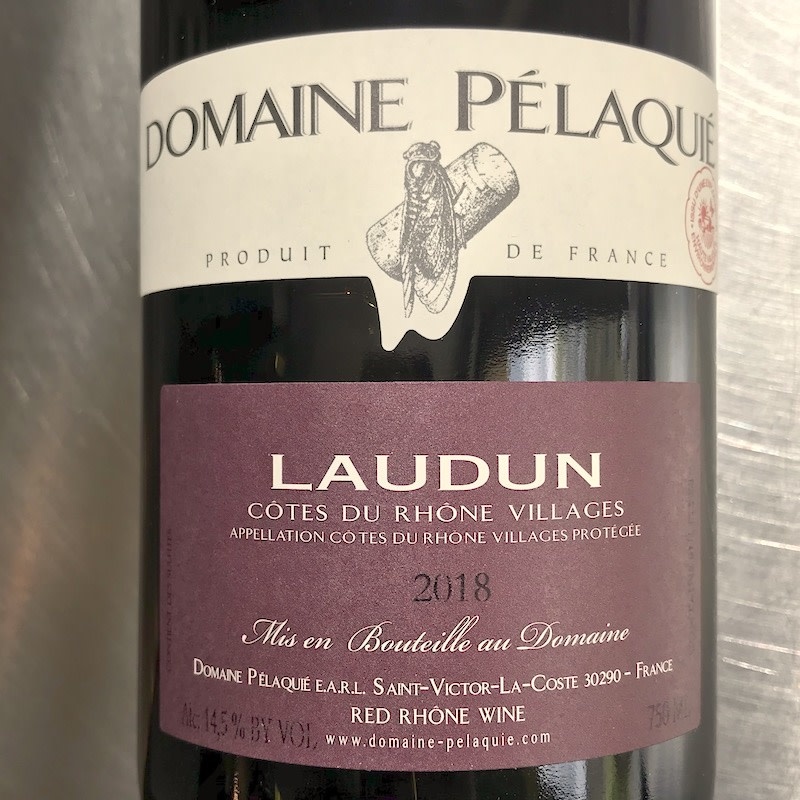 2018 Domaine Pelaquié Laudun
appellation: Laudun Cotes du Rhone Villages, France
varieties: grenache, syrah, mourvedre
This property has been cultivated by the same family for about half a millenium. You think they know a thing or two about grenache? Luc Pelaquié, the latest steward of the vines here in the village of Laudun, once Caesar's base camp during the Roman occupation. Luc has carefully ushered his namesake winery and vineyards into modernity, adhering to sustainable practices in the vineyard, while not trying to reinvent the wheel. This blend of 40% grenache, 40% syrah, and 20% mourvedre is lush and ripe, with some meaty, earthy nuance and a hankering for barbecue.