Welcome to the latest installment of the Streetcar Monthly Pass. If you've already purchased a pass, thank you! If you haven't, you should check out this page to learn how it works. Below you'll find some information about each of this month's six Monthly Pass selections. On to the wines!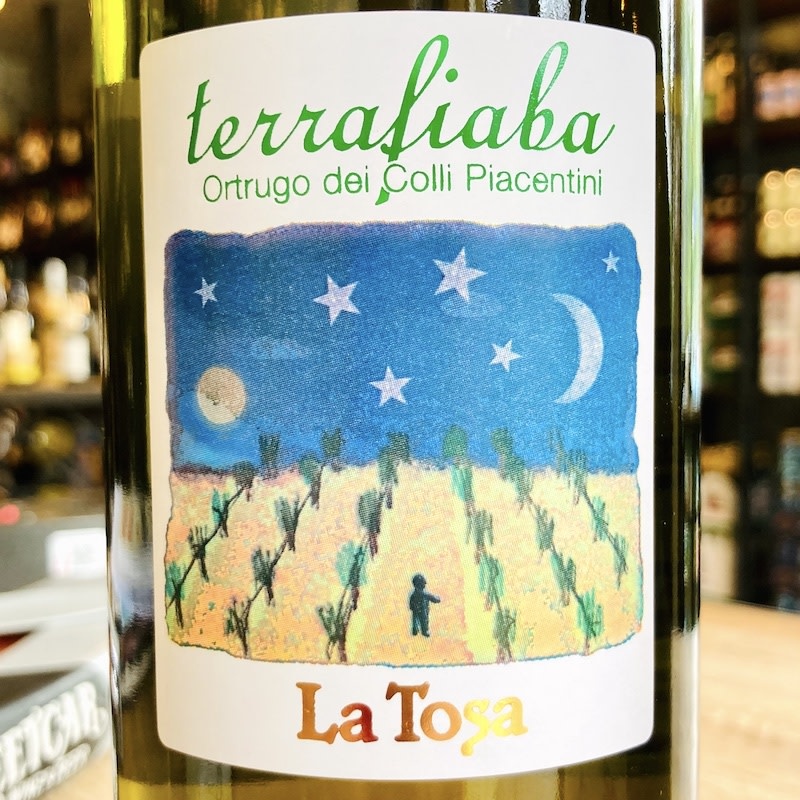 2021 La Tosa "Terrafiaba"
variety: ortrugo
appellation: Colli Piancentini (Lombardia), Italy
organic
Growing up in Milan, brothers Stefano and Ferruccio Pizzamiglio were expected to follow in their father's footsteps and become doctors. However, Stefano caught the wine bug at an early age, and found it easy enough to convince his older brother Ferruccio, who had always loved the countryside, to buy a farmhouse and two plots of land in the early 1980s. It didn't take long for the hobby to become an obsession and both brothers moved out to the farm full time. La Tosa is in their mother's home village, Vigolzone, and today the estate covers 18 hectares in the forested Piacenza hills. They were the first in Emilia-Romagna to introduce grassing of the rows, and minimal intervention and are currently focused on zero sulfur and low sulfur wines. Along with the winery, the brothers and their wives also run an agriturismo and restaurant, as well as a wine museum and library. Ortrugo is a white grape grown in the hills around Piacenza, often blended with malvasia. The "Terrafiaba" bottling used to be a sparkling wine and this newer iteration definitely echos that style—a lively, barely frizzante, aperitif style white, pairs great with a lighter lunch or afternoon antipasti.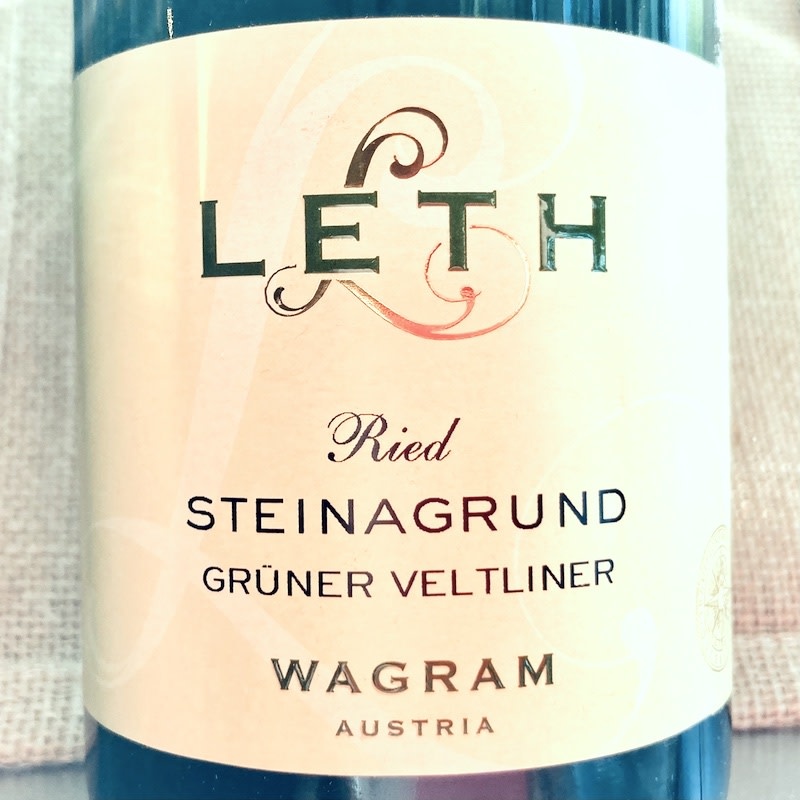 2020 Leth "Ried Steinagrund"
variety: grüner veltliner
appellation: Wagram, Austria
organic
The Leth family established their winery in the town of Fels am Wagram in the 1960's and have become prominent leaders in the movement toward quality winemaking in the Wagram region of northern Austria. They completed conversion to organic viticulture in 2021, having ended chemical inputs well before that time. Strangely, they made their name in the states with their regional specialty roter veltliner, doubtless because it was the first one in the market. Here we have a single vineyard grüner veltliner from a terraced vineyard with stony loess soils typical of this part of Austria. They let the juice sit on the skins for twelve hours to kick off the natural fermentation, before moving to large neutral acacia barrels for textural refinement. This is a fine, middleweight version of Austria's favorite grape, with yellow apple, melon, light herbal/spice notes, and precise balance. It will continue to age for a few more years, if you're not in a hurry, though it's really great right now. Perfect for pesto, salmon, or grilled sausages.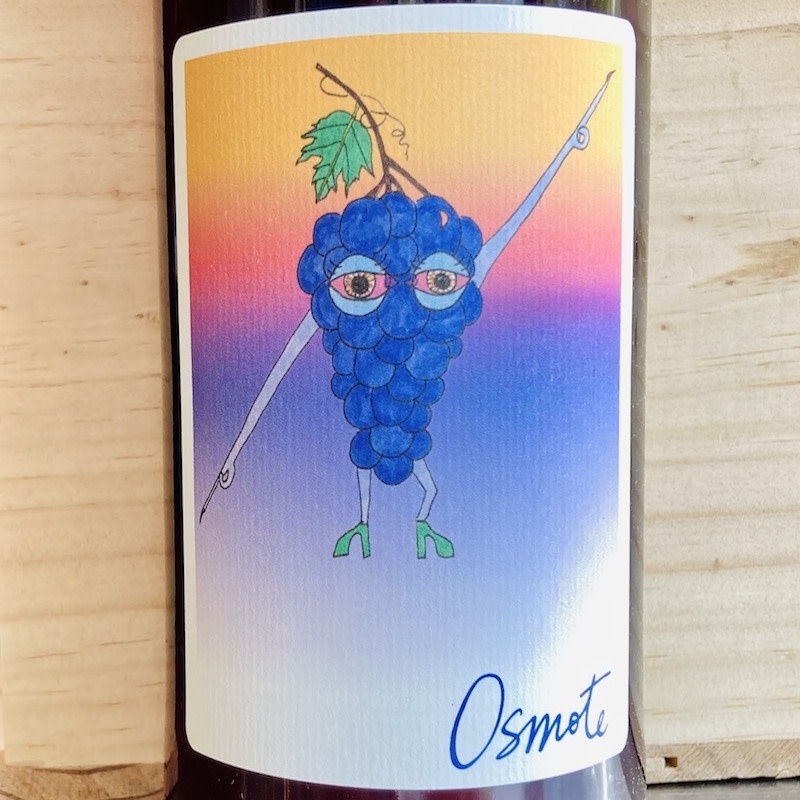 2020 Osmote DeChaunac
variety: DeChaunac
region: Finger Lakes, New York


After years traveling and working in cellars, Ben Riccardi recognized there had been a substantial shift in the quality of Finger Lakes wines, and decided it was time to make his way back home. Since his first vintage in 2014, Osmote Wines have been made with purchased grapes, but in 2018 Ben and his partner Brittnie settled on a 31-acre farm along Seneca Lake, where they are working to revitalize the land through regenerative farming, in preparation of planting their own vineyards. The farm also has a small orchard, several gardens, a small herd of pasture-raised pigs, and a guest space you can rent. While Ben loves working with chardonnay and cabernet franc, he sees hybrids as an important part of the history and future of the region. De chaunac is an older French-American hybrid that Ben sources from vines planted in 1973. To coax more character from the grapes, he ferments the wine on pre-pressed clusters of chardonnay. The resulting wine is a chipper, low-alcohol, chill-able red, perfect for porch afternoons or later in the evening when things are winding down. Definitely serve cold and enjoy how refreshing this playful red can be!

2021 Domaine des Homs "L'Amandier"
variety: cinsault
appellation: Vin de France (Minervois, Languedoc-Roussillon), France
organic
Jean Marc de Crozals and his wife Anne own and operate this 150-year-old domaine that sits on a plateau in the heart of the Minervois appellation. Working to constantly replenish the soils, they use only mechanical methods (ploughing, etc..) and organic manure in place of any chemical inputs. They produce a wide range of whites and reds, from which we've selected "L'Amandier", so named for the wine's readiness coinciding with the flowering almond trees in the spring. No sulfur was added during the winemaking process for this pure cinsault, and only 2mg/l at bottling. This ripe, joyful wine speaks of the arrival of spring, and the promise of the bounty to come. Serve it with a light chill to accompany small plates, fresh salads, and anything on the grill.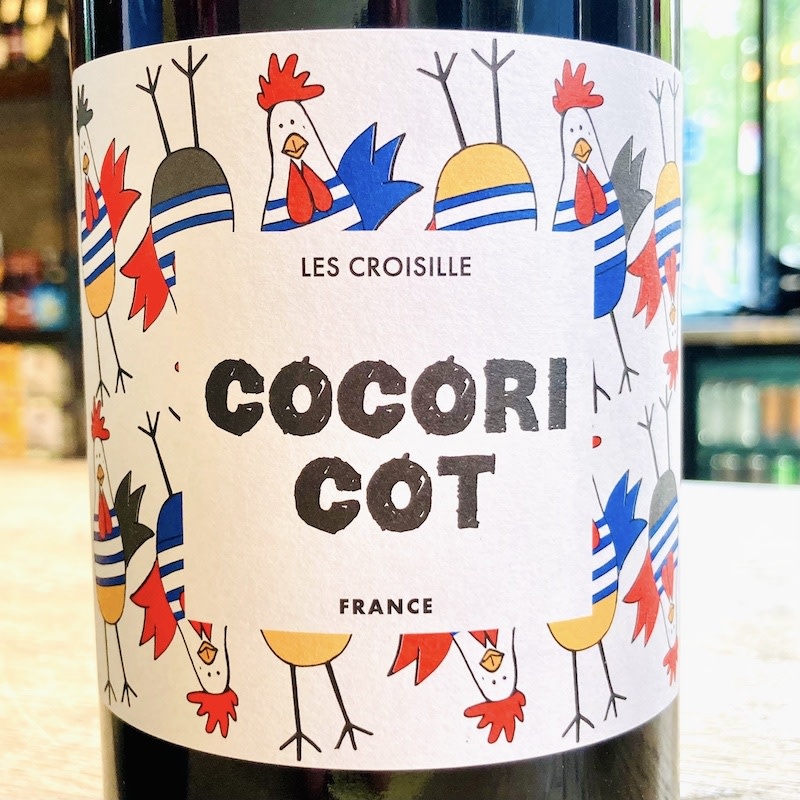 2022 Chateau les Croisille "Cocori Côt"
variety: malbec (côt)
appellation: Côtes du Lot, France
biodynamic
The Croisille family, Cécile, Bernard, and their son Germain, own 30 hectares of vineyards in Cahors, the southwestern appellation mostly devoted to malbec (côt). The appellation has had its ups and downs, as trends toward and away from malbec's inherent dark fruit and powerful tannic structure. As we find ourselves in a bit of a downward trend for that style, openminded winemakers like Germain have pushed the envelope by incorporating new winemaking techniques to show a fresher, lighter style of wine. The playfully-named "Cocori Côt" is a 50/50 blend of younger-vine malbec and merlot made with carbonic maceration and aged in concrete tanks for 6 months. While the estate still focuses on terroir-driven wines for the bulk of their production, this wine is first and foremost a vin de soif. Chill-able, gluggable, and eminently versatile, we see this wine gracing picnic tables as the sun sets all summer long.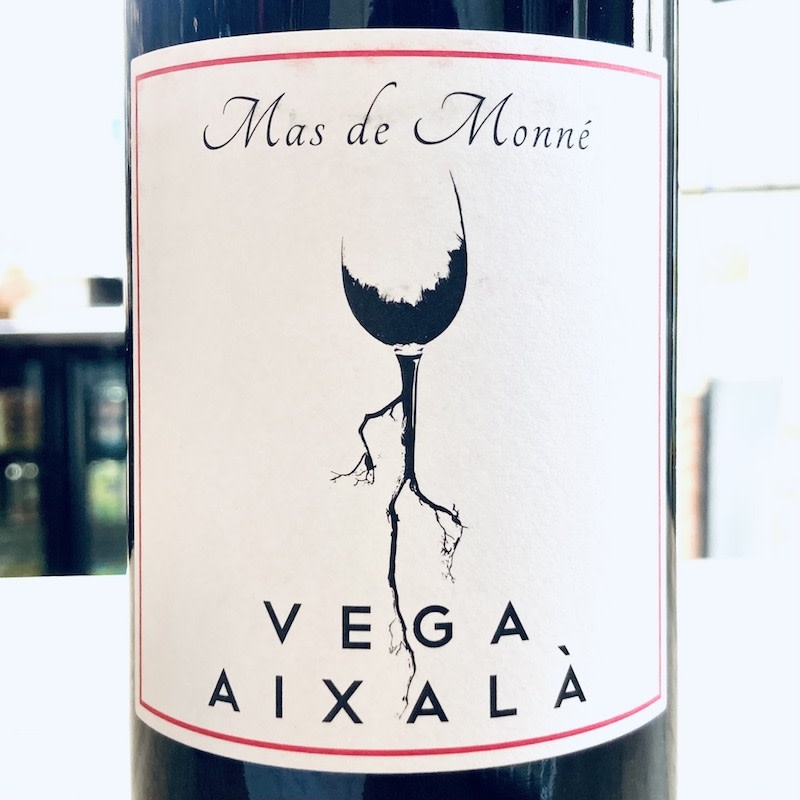 2016 Vega Aixala "Mas de Monné"
varieties: grenache, carignan, cabernet sauvignon, syrah, tempranillo
appellation: Conca de Barbera (Catalonia), Spain
organic, no sulfur
In a land rich with almost ten centuries of winemaking history, Celler Vega Aixalà stands out because it has restored grape farming to a corner of Conca de Barberà from which this practice had disappeared. Founded in 2003 by Eva Vega after recovering and rebuilding her grandfather's old vineyard, she grew up watching how wine was traditionally made. Located on the outskirts of Vilanova de Prades, Vega Aixala is surrounded by three mountain ranges: Serra de la Llena, Serra de Prades, and Serra del Montsant. These mountains create a natural barrier against rains coming in from the coast, regulating the area by preventing excessive humidity and facilitating organic farming. Hand-harvesting is a must on the steep hillsides, where the poor slate soils are similar to those found in Priorat (llicorella). There is no use of any chemical products, artificial fertilizers, added sulfur, nor is there any fining. "Mas de Monné" is a field blend of grapes typical of the region, aged in French oak barrels for a few months before bottling.