Welcome to the latest installment of the Streetcar Monthly Pass. If you've already purchased a pass, thank you! If you haven't, you should check out this page to learn how it works. Below you'll find some information about each of this month's six Monthly Pass selections. On to the wines!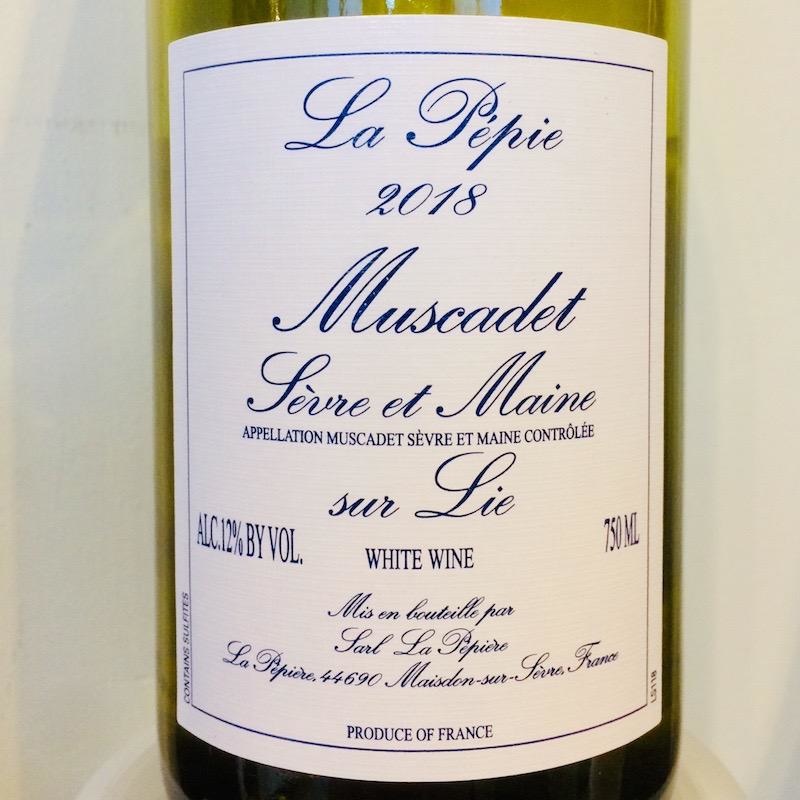 2018 Domaine Pepiere Muscadet "La Pepie"
appellation: Muscadet Sèvre-et-Maine (Loire), France
variety: melon de bourgogne
biodynamic
Since 1984, Marc Ollivier at Domaine de la Pèpiére has been making some of the finest wines in Muscadet Sévre et Maine, organic, hand-harvested, fermented with wild yeasts. Ollivier has taken on partners Rémi Branger and Gwénaëlle Croix over the last decade to help ensure that the high Pépière standard is maintained well into the future. The La Pépie cuvee is the benchmark style of the estate: racy, crisp, acid- and mineral-driven, with a bare hint of richness from the sur lie aging, very much indicative of Pépière's granite-based terroir and clean, natural winemaking style. The palate is full of lemon and stone with hints of anise backed by firm citrusy acid, really refreshing and delicious. Perfect with oysters of course and great with any mild fish, roast chicken and goat cheese. Muscadet is such a crowd-pleaser, the Pépie might become your new favorite.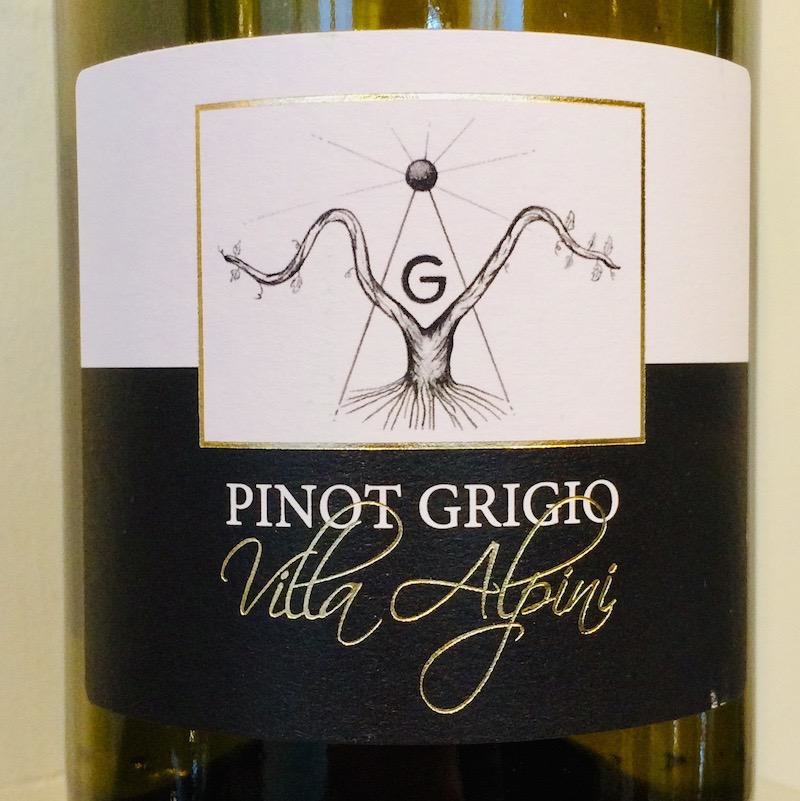 2018 Villa Alpini Pinot Grigio
appellation: Friuli, Italy
variety: pinot grigio
organic
A side project of Venica & Venica, a family-owned estate in the Dolegna district of Collio, whose wines we have proudly carried at the shop for a while now. Located in the Friuli region of Italy's northeastern corner, the Venica family has owned the estate since 1930, and have a reputation as winemakers nearly as long. Brothers Gianni (agronomist) and Giorgio (cellarmaster) have been making the Venica wines since 1975, carrying on in the footsteps of their father, and grandfather, the estate's founder. For this cuvée, the Venica brothers wanted to make alpine pinot grigio, so they purchased fruit from two organic farmers whose vineyards are at very high elevation in the Collio, with cold nights and warm days. The result is a lean, elegant offering of crisp green apple, lemon, and lime zest with lithe, mineral-driven freshness.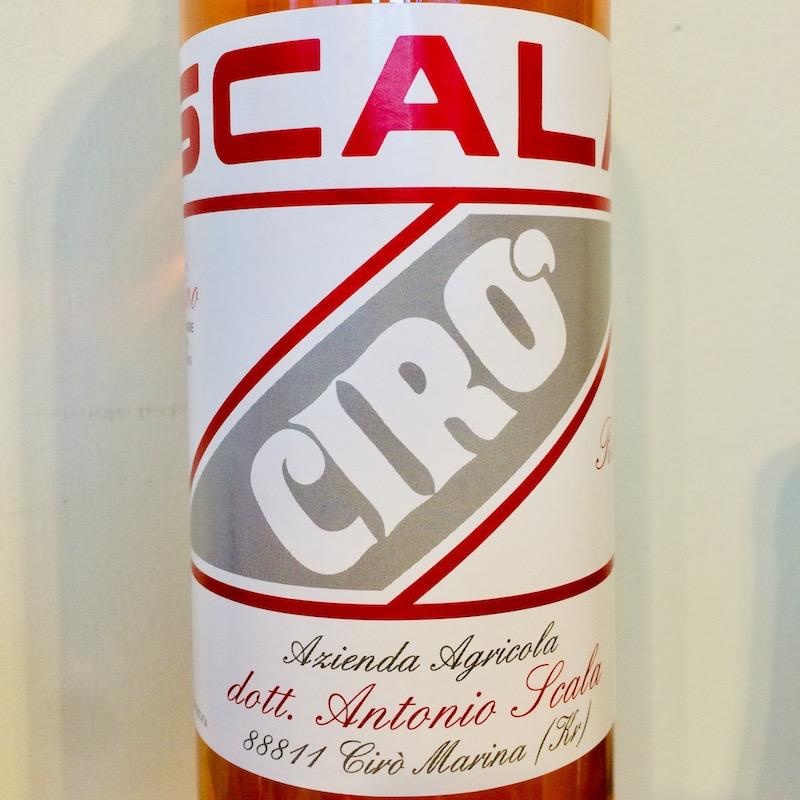 2019 Scala Cirò Rosato
appellation: Cirò (Calabria), Italy
variety: gaglioppo
organic
The toe of the boot of Italy, Calabria is surrounded almost completely by the sea. A naturally sun-drenched region, wines can be flush with alcohol and ripeness. The cool sea breezes and mountainous terrain surrounding the Scala vineyards aid in retaining the freshness and acidity we find in their wines. A dry Rosato (Italian for rosé) from 100% Gaglioppo grapes made in stainless steel, and we love saying, Gaglioppo (gah-L'YEE'OHP-poh). The domain is run by Luigi Scala, who leads the production of Cirò wines following long-standing family traditions of winemaking. From the growing of the grapes to the refinement and aging of the wines, he favors organic practices, quality over quantity which intern produces a distinguished Calabrian wine. Luigi's son Francisco Scala oversees the business side of the winery. This wine has an abundance of red fruits like raspberry, cherry, and tart currant. Floral aromas and herbal flavors add to the complexity. If you are into whipping up your own pizza or simply ordering take out, this gem would pair beautifully with a classic pizza margherita.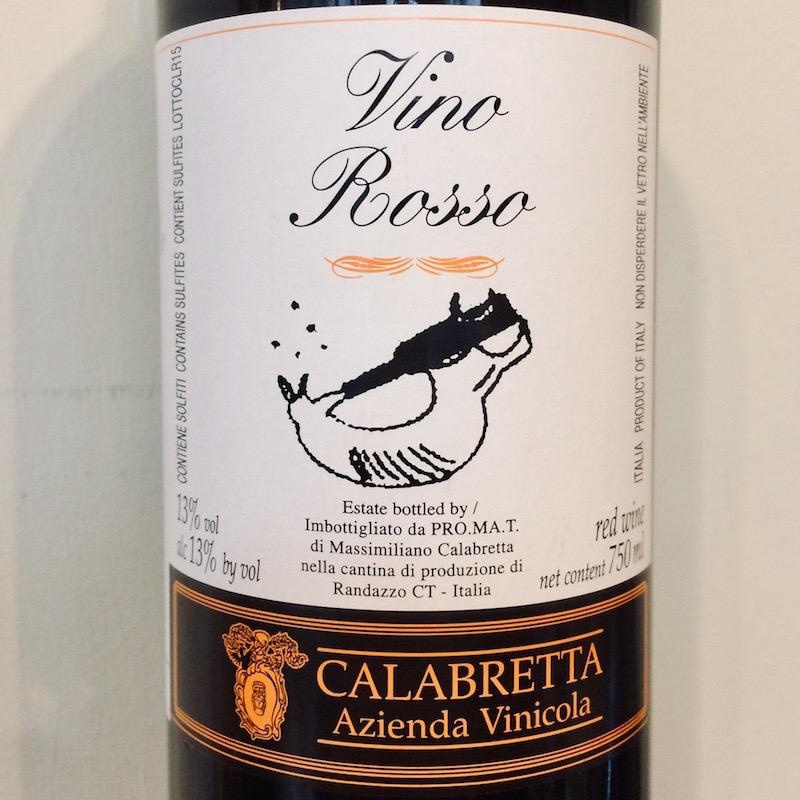 Calabretta "Cala Cala"
appellation: (Sicilia), Italy
varieties: nerello mascalese, nerello cappucio
organic, no sulfur added
A natural wine from Massimiliano Calabretta, the highly regarded Mt. Etna producer. Calabretta specializes in organic and biodynamically grown grapes, artisanal methods of production, using native yeasts, and aging in massive Slavonian oak barrels. The vineyards are located nearly a half-mile above sea level in the volcanic soils of Mt. Etna's north slope. Cala Cala, which translates to gulp gulp, is a multi-vintage blend of 95% Nerello Mascalese and 5% Nerello Cappuccio. Nerello Mascalese has generated a passionate following over the last 20 years, often compared to Pinot Noir. The intense nose is loaded with dried cherry, dusty earth, and dried flowers. The palate is vibrant with clove and sour cherry. A delightful balance fruit, spice acid, and tannin. Nerello Mascalase is an extremely versatile wine when it comes to food pairings. Nerello Mascalase pairs wonderfully with oily fish like sardines, tuna, and swordfish. Like most reds, it will pair with a good steak. Considering its region of origin, this wine goes well with vegetables popular in Sicily. A simple meal of grilled vegetables (eggplant, zucchini, peppers), good bread and olive oil would work great.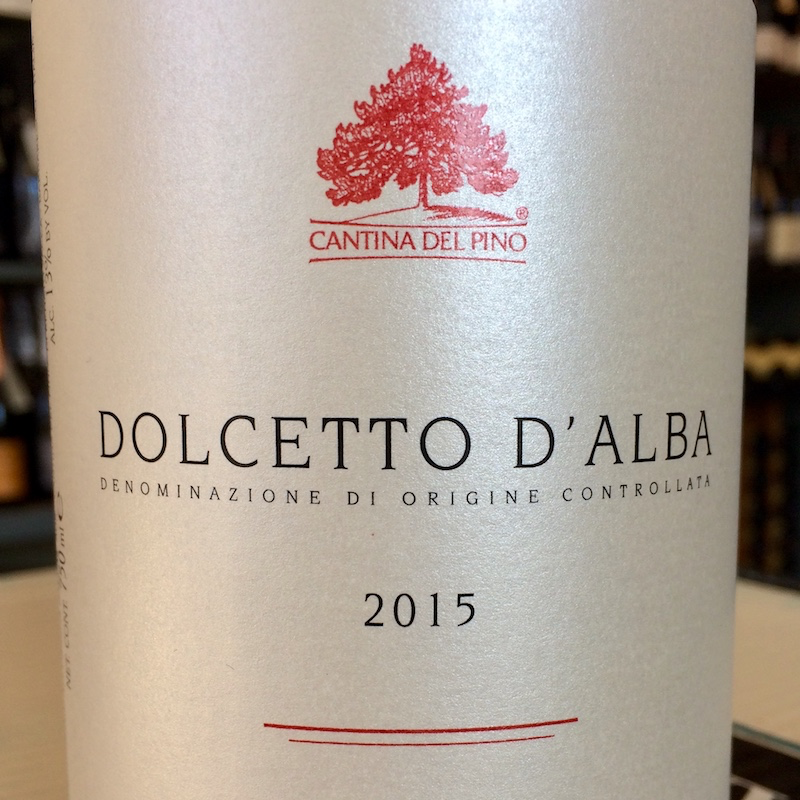 2018 Cantina Del Pino Dolcetto d'Alba
appellation
: Dolcetto d'Alba (Piemonte), Italy
variety
: dolcetto
organic

Cantina del Pino was established nearly a hundred years ago by the former director of the Royal Enological School in Alba, Domizio Cavazza, who first called wine produced in that area from nebbiolo grapes Barbaresco. The company is named after a pine tree he planted to mark the birth of his first son, and while his family did not take up the business after he died, the Vacca family who took over after him have maintained it ever since. Sadly, just weeks before this wine arrived, we received the news tThe family uses no chemical fertilizers, and vineyard work is all done by hand, with extreme respect to the environment. In addition to their three barbarescos, produced with fruit from the Ovello and Albesani vineyards, two of the best sites of Barbaresco, the family also grows barbera, dolcetto, and freisa. This dolcetto comes from surrounding areas in the Piedmont and Langhe and is vinified in stainless steel. Aromatic and fresh, this dolcetto is one of our favorite table wines with all sorts of food, from pizza to pasta to roasted veggies.
Sadly, just before this wine arrived, we received the news that Renato Vacca passed away recently after a battle with pancreatic cancer. His wife Franca Miretti will continue his life's work in his loving memory.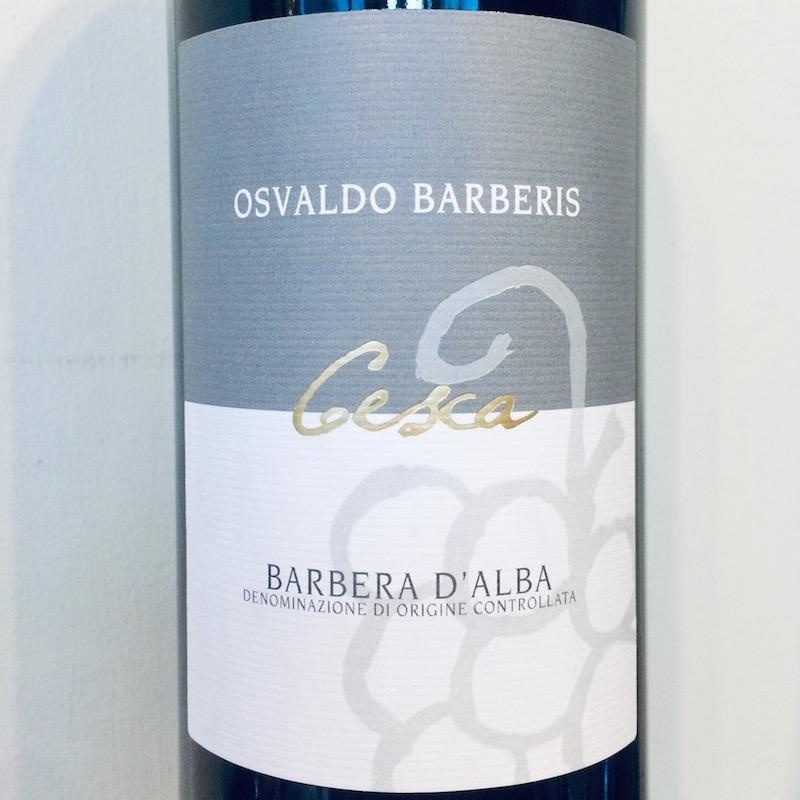 2016 Osvaldo Barberis Barbera d'Alba
appellation
: Dolcetto d'Alba (Piemonte), Italy
variety
: barbera
organic


Osvaldo Barberis is a small family business located in Dogliani, one of the most beautiful areas in Langhe suitable for vines, this is also the region that introduced Nutella to the world! The vines average about 30 years, they are planted in a patchwork style of rows and pruned in the traditional way. These conditions support the organic management of the farm, allowing the owners to produce ripe grapes without the use of chemical fertilizers or fungicides. Osvaldo Barberis also raises Piemontese cattle, completing the cycle of a typical Langhe farm. Production of the wine is managed by oenologist Piero Ballario. The wine is not filtered before bottling in order to maintain low levels of sulfur, and the result is a product that clearly expresses the characteristics of the region. Wines are all named after their vineyard parcel, 'Cesca' is a smaller plot with excellent exposition that displays the Dogliani terroir. This is serious barbera, worth giving a few minutes to spread its wings when opened.