Welcome to the latest installment of the Streetcar Monthly Pass. If you've already purchased a pass, thank you! If you haven't, you should 
check out this page
 to learn how it works. Below you'll find some information about each of this month's six Monthly Pass selections. On to the wines!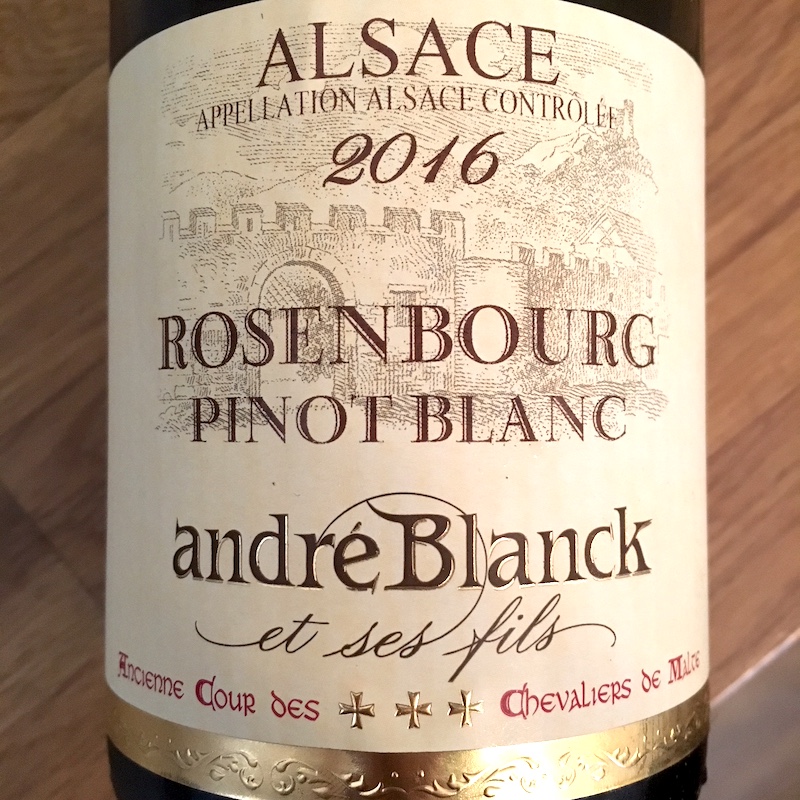 2016 Domaine André Blanck
appellation: Alsace, France
variety: pinot blanc
When you think of the Northernmost wine growing region in France, Alsace, you typically gravitate towards the classic and widely produced riesling and pinot gris varieties. Pinot blanc, the 3rd most widely grown variety in the region, is the under-appreciated sibling that continues to impress with its racy acidity and rich stone fruit undertones. Bright aromas of spring flowers, peach, apricot pits and grapefruit dominate a sleek mineral backbone and long finish. A subtle lemon undercurrent makes this the perfect accompaniment to roasted pork tenderloin with a fruit compote or shrimp pasta primavera.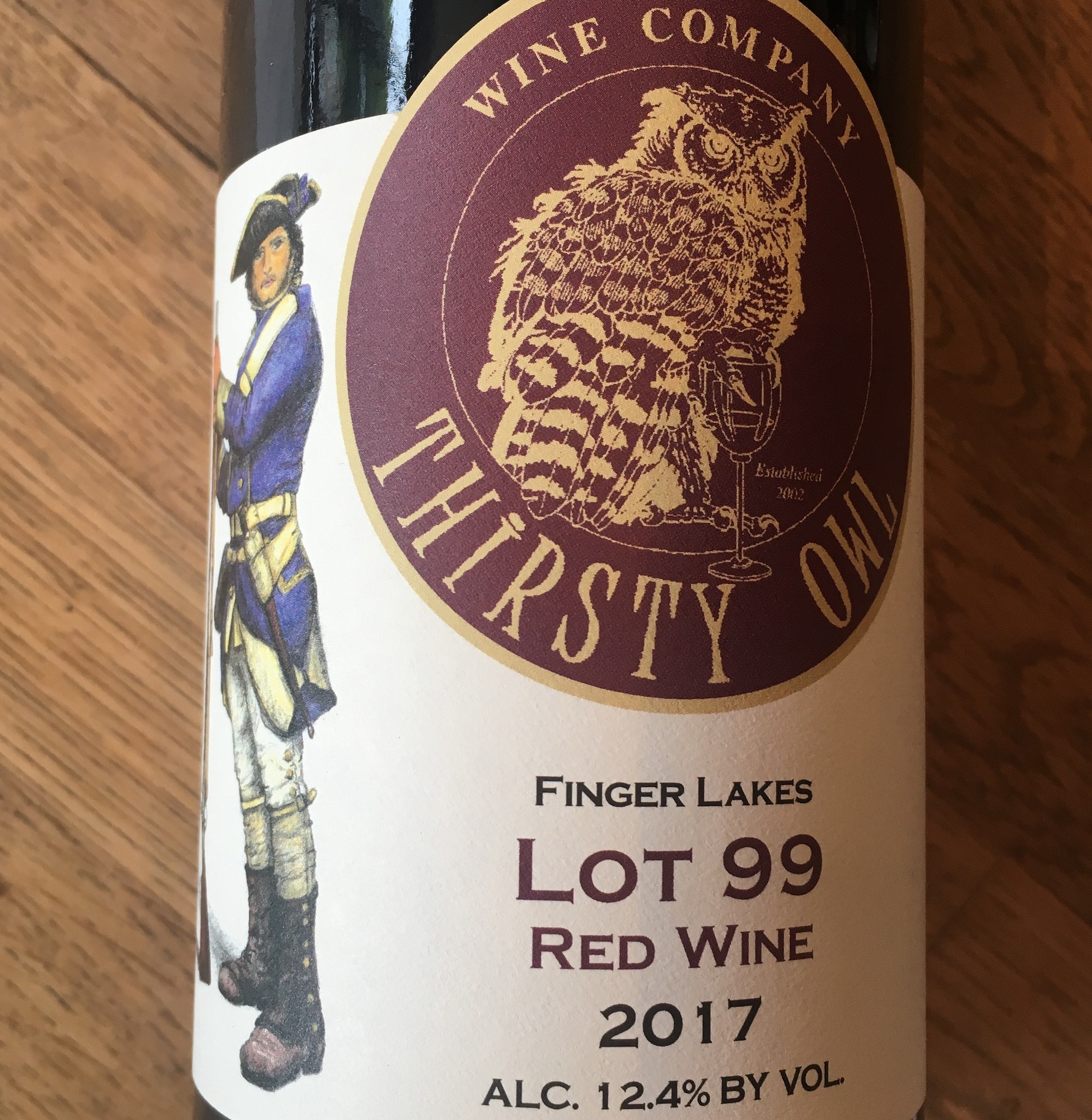 2017 Thirsty Owl Wine Company "Lot 99" Red Blend
appellation: Finger Lakes, New York
varieties: pinot noir, chancellor

With a storied past dripping in Revolutionary War History, it is no surprise that The Thirsty Owl Wine Company is changing the face of East Coast winemaking. "Lot 99", a blend of 40% pinot noir and 60% chancellor, is named after the original revolutionary war grant given to Sergeant Florence Marony, 1st Regiment, for his service paving the way for independence. The lot encompasses the winery building as well as all of the Thirsty Owl Vineyards. Chancellor, a red hybrid variety created in 1860 by French viticulturist Albert Siebel, was originally named "Siebel 7053", and renamed in 1970 by the Finger Lakes wine growers association. These days, as France prohibits the use of hybrids, chancellor is grown almost exclusively in New York and Michigan. "Lot 99" is made in a luscious, fruit-forward style and is delicious sipped before dinner or paired with a portobello burger with American cheese straight off the grill.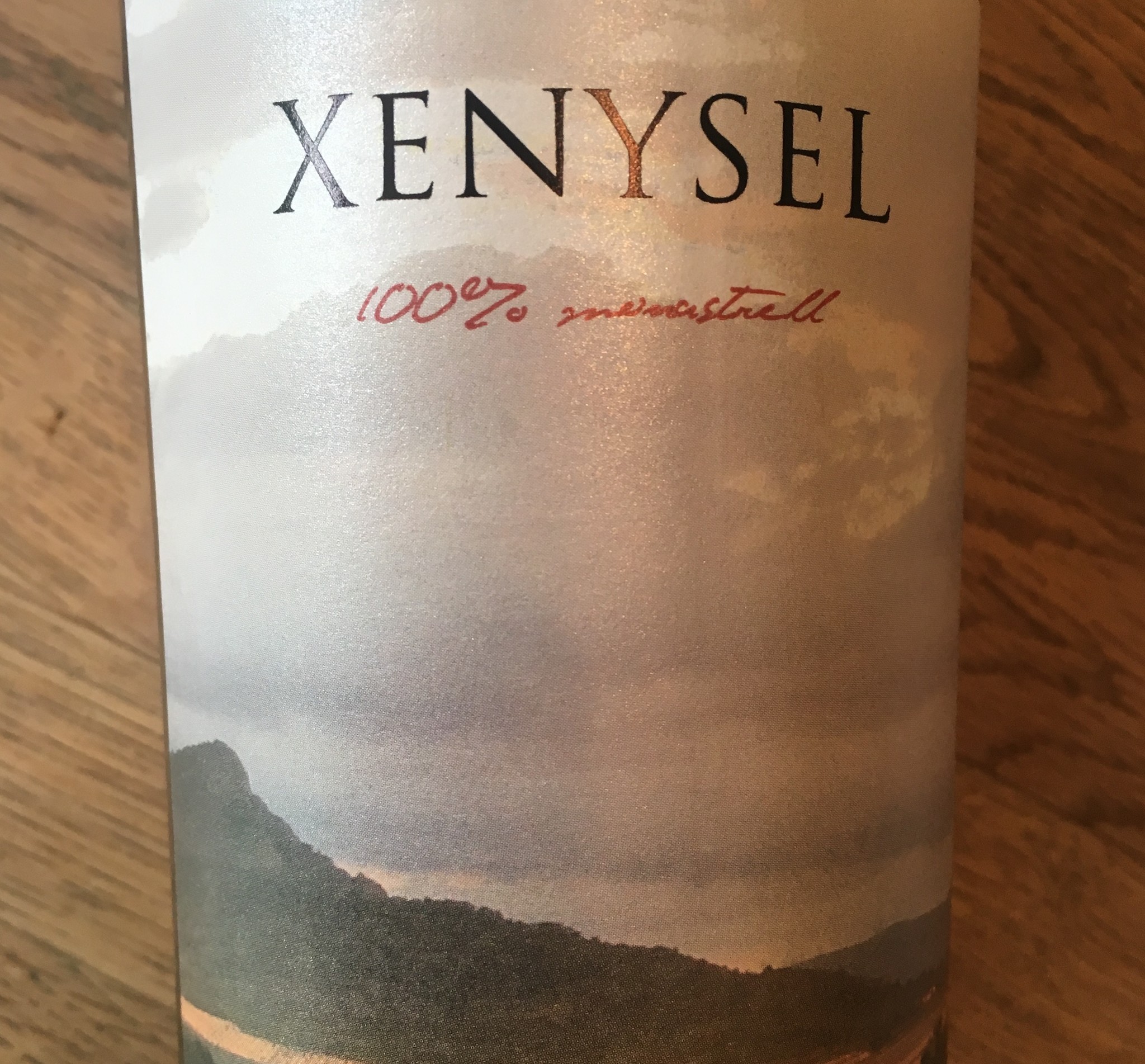 2016 Viñedos y Bodegas Xenysel
appellation: Jumilla, Spain
variety: monastrell

The family run and operated winery of Viñedos y Bodegas Xenysel was founded in 2006 with the goal of bringing modern production technology to Jumilla to elevate and illuminate the monastrell variety. Monastrell, also known as mourvedre in France, is native to Spain and was originally brought over by seafaring Phoenicians as early as 500 B.C. Now common in blends all over the French Mediterranean coast, this variety truly shines as a solo production in Spain's hot and arid Jumilla region. With rich blueberry, blackberry and plum flavors complementing hints of black pepper and violets, consider pairing it with anything that typically calls for cabernet sauvignon.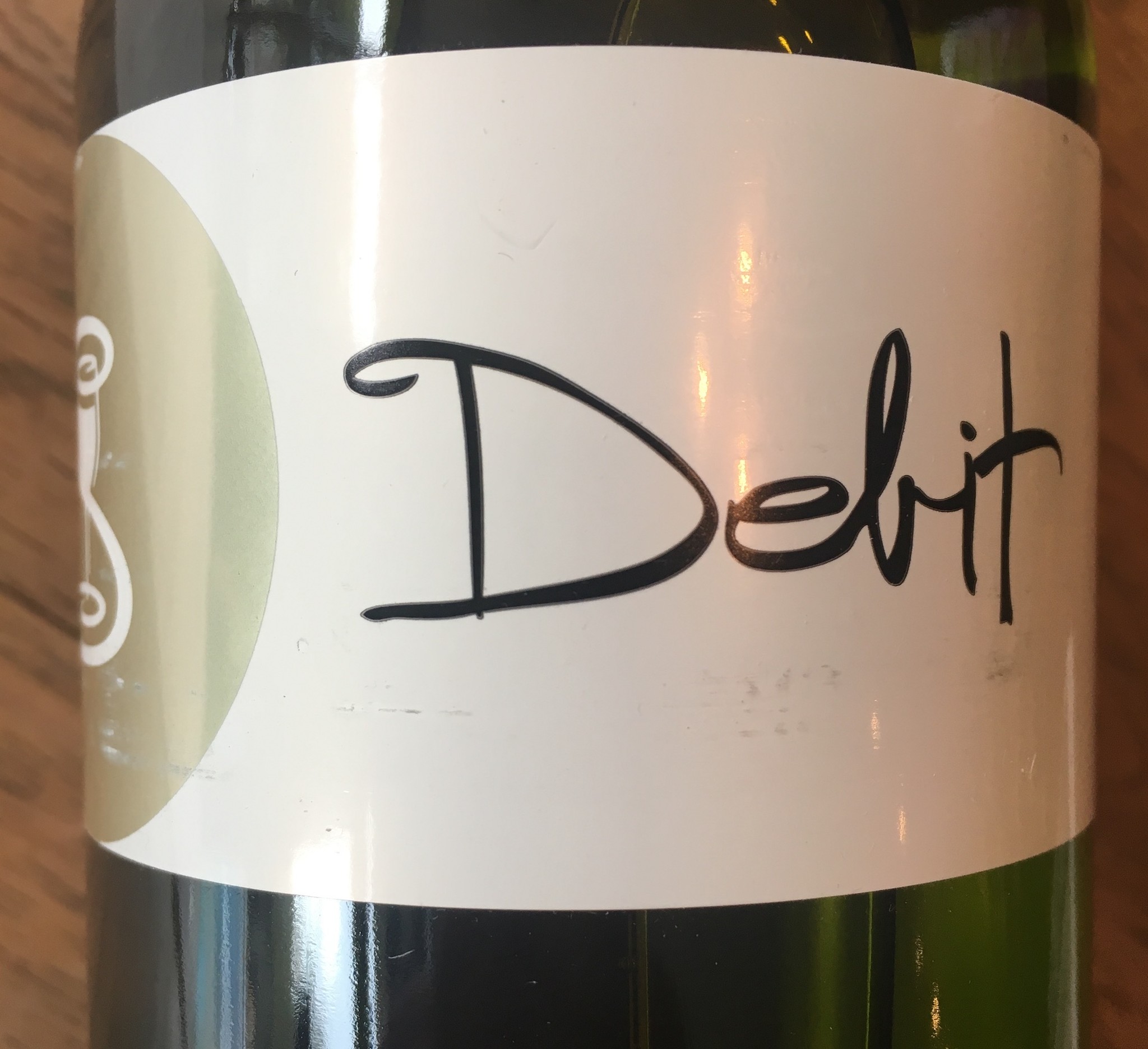 2015 Vina Sladic Debit
appellation: Dalmatia, Croatia
varieties: debit

The Sladic family estate is situated in the village of Plastovo, in Northern Dalmatia, along Croatia's southern coast. The family's winemaking mission is dedicated to just four local varieties: white grapes debit and maraština, and red grapes plavina and lasina. Their vineyards sit at 300 meters elevation, and benefit from cooling sea breezes that blow inland. The soils here are limestone heavy, perfect for producing vibrant, mineral driven whites and fresh, balanced reds. This white is 100% debit, which is genetically identical to Austrian welschriesling, and is bright and aromatic, with plenty of refreshing acid backbone.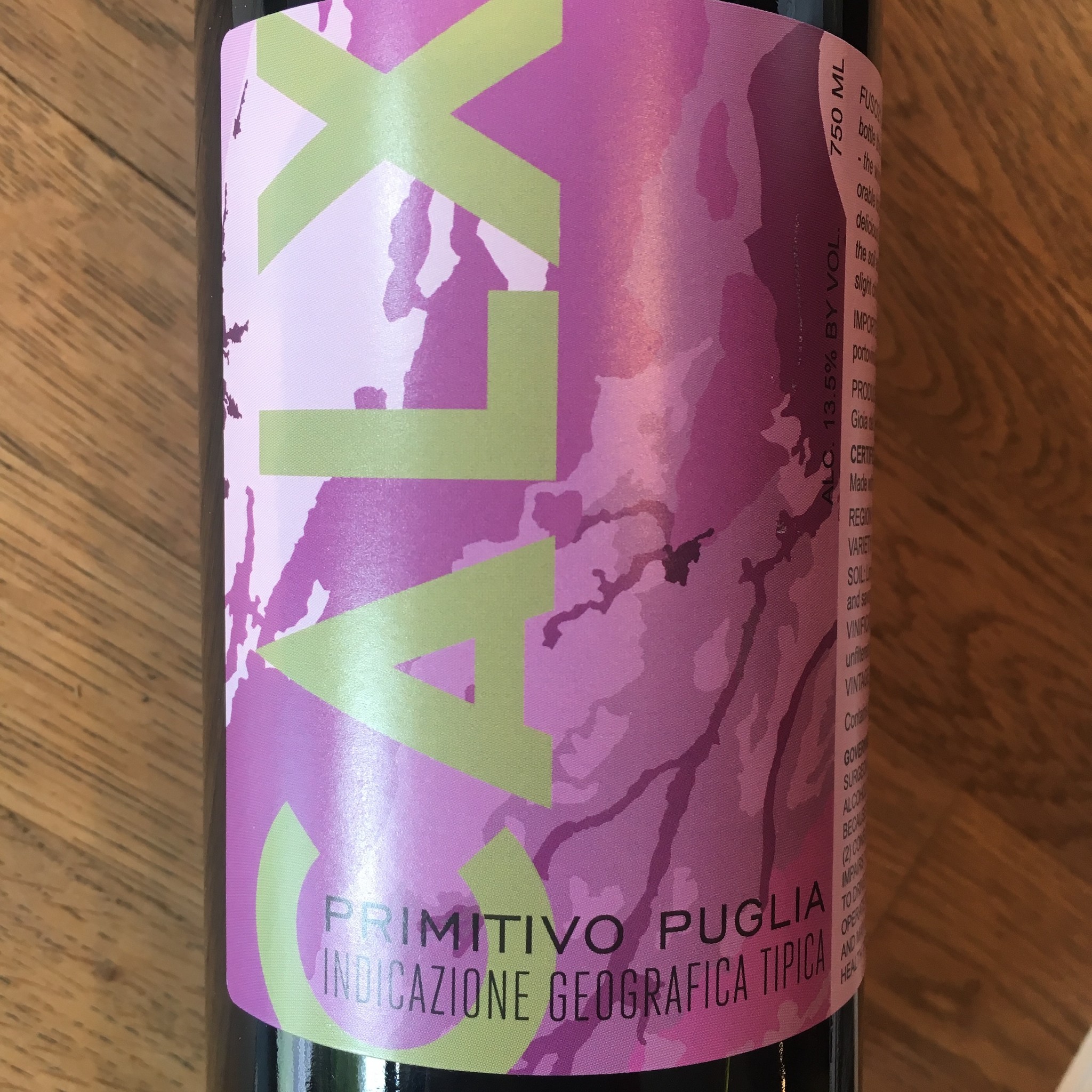 2016 Cantine Polvanera (FUSO21) "CALX"
appellation: Puglia, Italy
variety: primitivo
Filippo Cassano established Cantine Polvanera with the singular goal of showcasing the humble Pugliese grape primitivo, and highlighting its potential and finesse as a red wine. He farms 11 hectares in the village of Gioia del Colle, just southwest of the coastal city of Bari. This bottling is Cassano's contribution to FUSO21, a project of New York-based importer Portofino, which is focused on bottling affordable, drinkable and friendly expressions of classic Italian varieties. All the wines in this collection are native Italian varieties, made from organic grapes, and vinified in concrete or stainless steel to preserve each grape's personality. Gutsy and deep, with tons of lush purple fruit, this ample red is perfect for stronger proteins, on dishes with lots of red pepper spice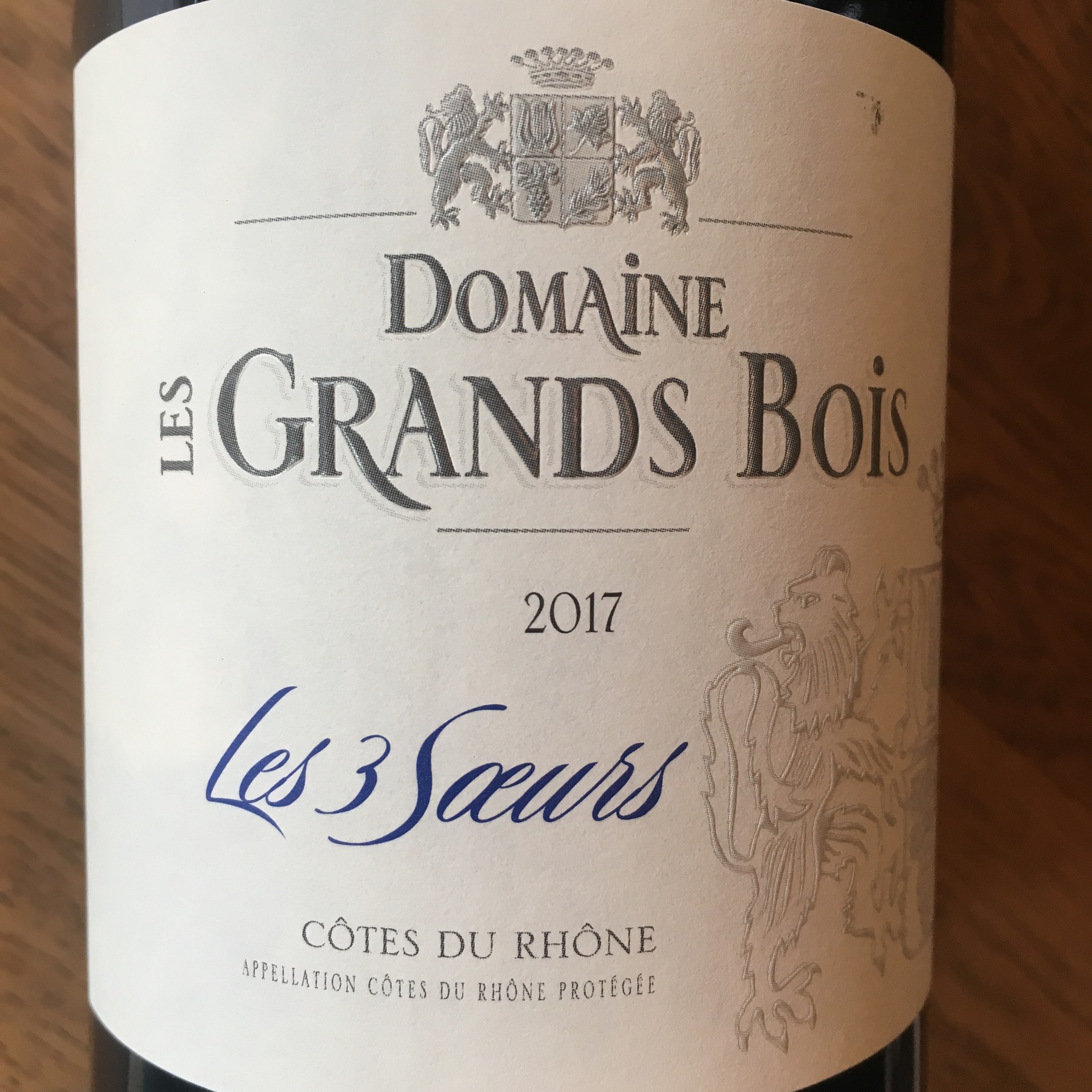 2017 Domaine Les Grands Bois "Les 3 Soeurs" 
appellation: Côtes du Rhône
varieties: grenache, syrah, carignan
Marc Besnardeau was a hip Parisian sommelier before he married Mireille Farjon and moved together to the southern Rhone Valley to make wine on her family's land. Their 10 hectare estate is tucked in the hills just outside the village of Cairanne, with tiny parcels scattered across the neighboring hills. Marc makes wine with the same mindset with which he selected them for a menu: using minimal intervention and maximum attention to each cuvée's terroir-specific personality. This bottling is a classic example of the warmth of southern Rhone grenache-based blends, with good amounts of carignan and syrah blended as well. Plump and spiced with amble berry fruit and supple tannins, this is a red for a cold night with any manner of comfort food, from braised meats to a mixed-bean chili.