Welcome to the latest installment of the Streetcar Monthly Pass. If you've already purchased a pass, thank you! If you haven't, you should check out this page to learn how it works. Below you'll find some information about each of this month's six Monthly Pass selections. On to the wines!

2018 Les Équilibristes Picpoul
appellation: Picpoul de Pinet (Languedoc), France
variety: picpoul
From a unique project started by Paris wine bar owner François de Monval and Bergerac-based winemaker Florent Girou comes this atypical version of the ubiquitous southern French oyster white, Picpoul de Pinet. They've succeeded in making theirs stand out from the lot by choosing the best possible terroir, namely calcareous clay soils at higher altitude, demanding organic farming, and encouraging minimalist winemaking. The result is a fruitier, denser version of a wine that tends to hinge solely on its natural acidity. This balanced and provocative white is a playful partner at the table, capable of taking on white meats and spicy seasoning.

2018 Tetramythos Roditis
appellation: Peloponnese, Greece
variety: roditis
Founded in 1999 by the brothers Aristides and Stathios Panos, Tetramythos respects Greek tradition while using organic viticulture and innovative winemaking techniques to make wines using indigenous and international varieties. The vineyards are planted at up to 1,000 meters elevation on the limestone-rich slopes of Mount Aroania, allowing great swings in diurnal temperature to ensure ripeness balanced with freshness and acidity. The Panos brothers tend bush-trained high-altitude roditis vines from four separate plots in the village of Ano Diakopto, where the soils are rich in limestone. This wine bears the unmistakable salinity of Adriatic wines, with subtle floral notes and hint of bitterness. We love it with any manner of seafood.

2017 Semeli "Feast"
appellation: Peloponnese
variety: agiorgitiko
Semeli, Daughter of the king of Thebes, was the mother of the god Dionysus, the fruit of her illicit love affair with Zeus. This Greek gem from the grape agiorgitiko will have you fall in love with greek wines, if you haven't already. Located at a high altitude, amidst low yielding vineyards on the slopes of the hilly Koutsi region, one of the most celebrated "crus" of Nemea, where crop levels are low, concentration of flavors high, and fruit and natural acids in positive balance. Bright, youthful, ruby red in color. Intense on the nose, with plums, cherries, blackberries and inviting herbaceous notes. Semeli wine will surely enhance your everyday FEAST.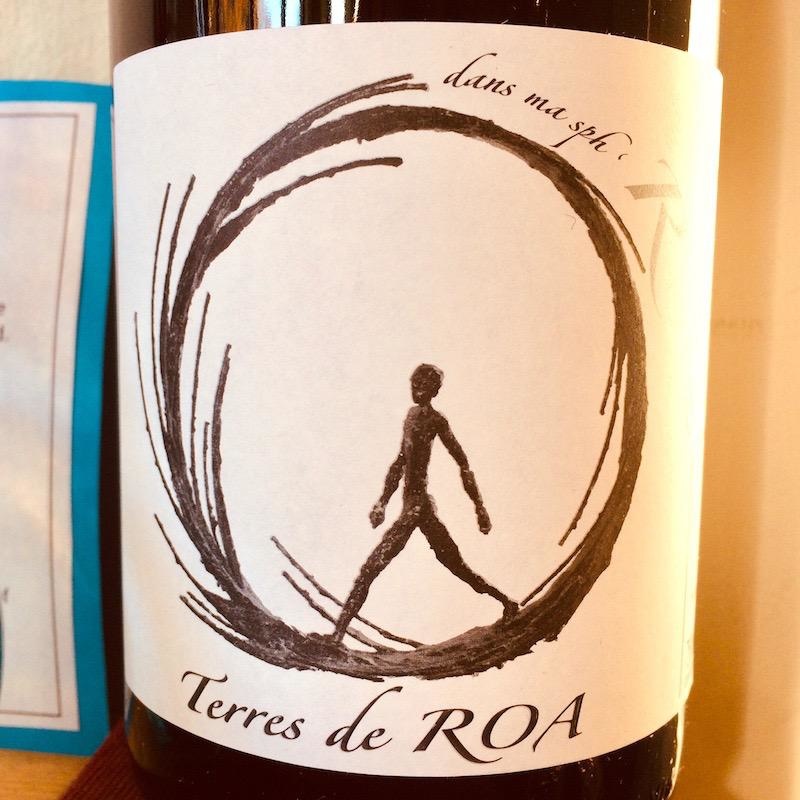 2018 Terres de Roa "Cuvée R"
appellation: Saint-Pourçain, France
varieties: gamay, pinot noir
Saint Pourçain is a small appellation in the Auvergne, roughly the center of France, an area most revered for the production of blue cheese. Terres de Roa just began commercializing their wines earlier this decade, though the family has a history of grape growing. Their debut in Massachusetts happened earlier this year, with the introduction of this wine, another gamay-based red, and a white made from the obscure local variety tressalier (which we also carry, check it out!). We can't recommend drinking gamay highly enough this year, whether from Beaujolais, just east of here, or any other part of the world. It just works this time of year with any kind of food, or no food at all.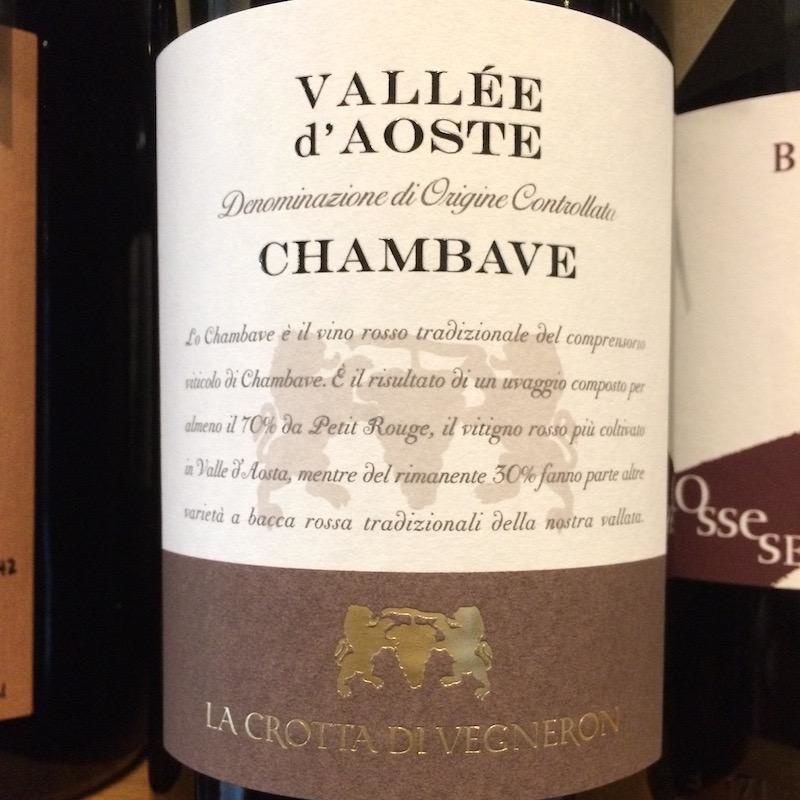 2018 La Crotta di Vegneron Chambave
appellation: Vallée d'Aoste, Italy
varieties: petit rouge, gamay, pinot noir, "other grapes"
Tucked on a high east-west running plateau in the mountainous is the Val d'Aosta, Italy's smallest and most far-flung appellation in the northwestern corner of the country. Wine making here is rugged and done entirely by hand, as vines cling to small wind-swept outcrops in the highest altitude vineyards in all of Europe. The region's unique microclimate, with little rain and moderate summer temperatures, allows optimal maturation and limits the invasion of parasites to the vines, leaving little need to chemically treat the vines. Established in 1980, the La Crotta di Vigneron cooperative is now made up of close to 100 contributing growers who farm a total of just 20 hectares, making these wines a true collaborative effort. Chambave is the result of 70% petit rouge, the most cultivated red vine in the Aosta Valley; the remaining 30% of gamay, pinot noir and others indigenous red vines. Sip this wine and picture the climbing alps, a perfect cool climate red to warm your autumn self.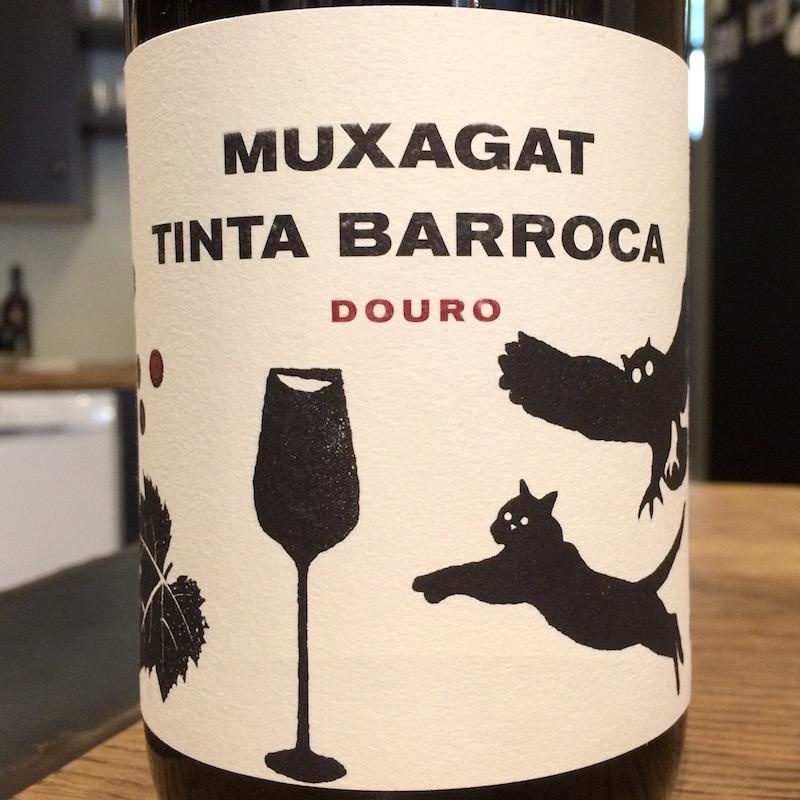 2016 Muxagat Tinta Barroca
appellation: Douro, Portugal
variety: tinta barroca
Muxagat started in a small village in the Douro Valley, Muxagata (owl and cat in portuguese). The vineyards are situated in the cooler, high-altitude sub-region of the Douro Superior. Vines are planted in steep mountainside terraces overlooking the Douro River and famous Paleolithic Foz Côa cave engravings. All Muxagat wines are made from grapes indigenous to Portugal, planted on schist soils. In the cellar, winemaking is simple and hands-off, adding only a bit of sulfur to the wines before bottling. Reds are foot-trodden in the cellar's old lagares and cement vats. The tannins suggest it could age, although it is very drinkable now as primacy is given to berry fruits such as cherry and raspberry, with a hint of spice. A friendly, inviting wine with the warmth of the sun on cool granite. Its berry flavors are vinous, rather than overtly sweet. It tastes open, juicy and fresh, with a simplicity that's delicious. Compellingly drinkable.