Welcome to the latest installment of the Streetcar Monthly Pass. If you've already purchased a pass, thank you! If you haven't, you should check out this page to learn how it works. Below you'll find some information about each of this month's six Monthly Pass selections. On to the wines!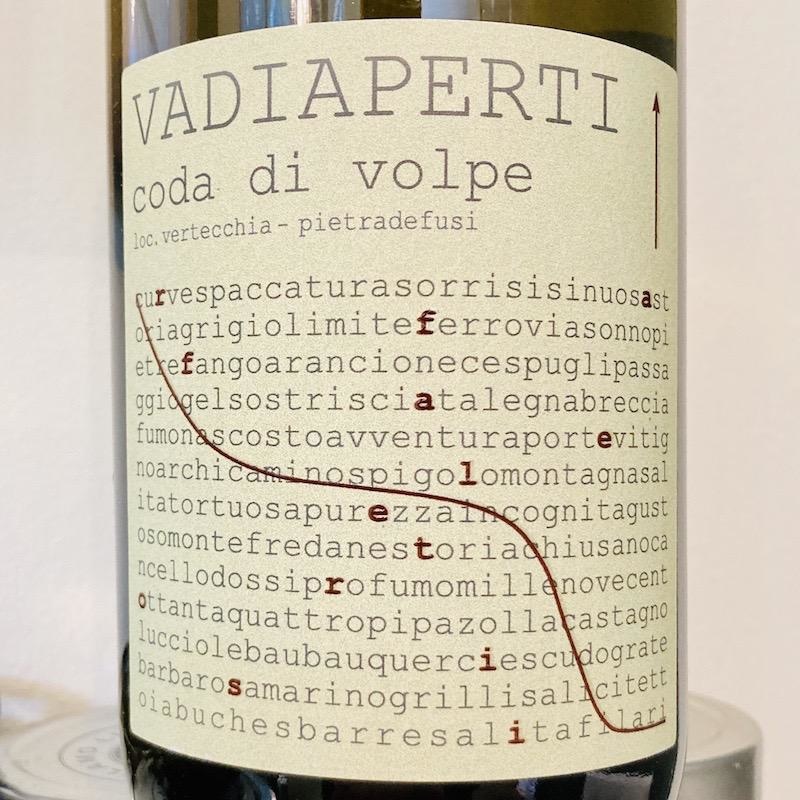 2017 Vadiaperti coda di volpe
appellation: Irpinia (Campania), Italy
variety: coda di volpe
organic
Coda di Volpe is a white grape native to Campania whose name, which means 'foxtail', refers to the grape bunches, which resemble the thick, bushy tail of a fox. Raffaele Troisi of Vadiaperti was the first to bottle a single-variety Coda di Volpe, which has come into its own in recent years as an important aspect of Campanian white wine. The Vadiaperti estate vineyards sit at 2,100 feet above sea level near the commune of Pietradefusi, some of the highest, and coolest, vineyards in the region. The vines grow in a mix of volcanic "tufo," which is rich in minerals and well-draining, with limestone subsoil. The hand-harvested fruit was full-cluster pressed and fermented on indigenous yeasts in temperature-controlled tanks. The wine was left to stay on the fine lees for while to encourage its minerality. Pair with fresh oysters or other shellfish or ricotta-filled ravioli.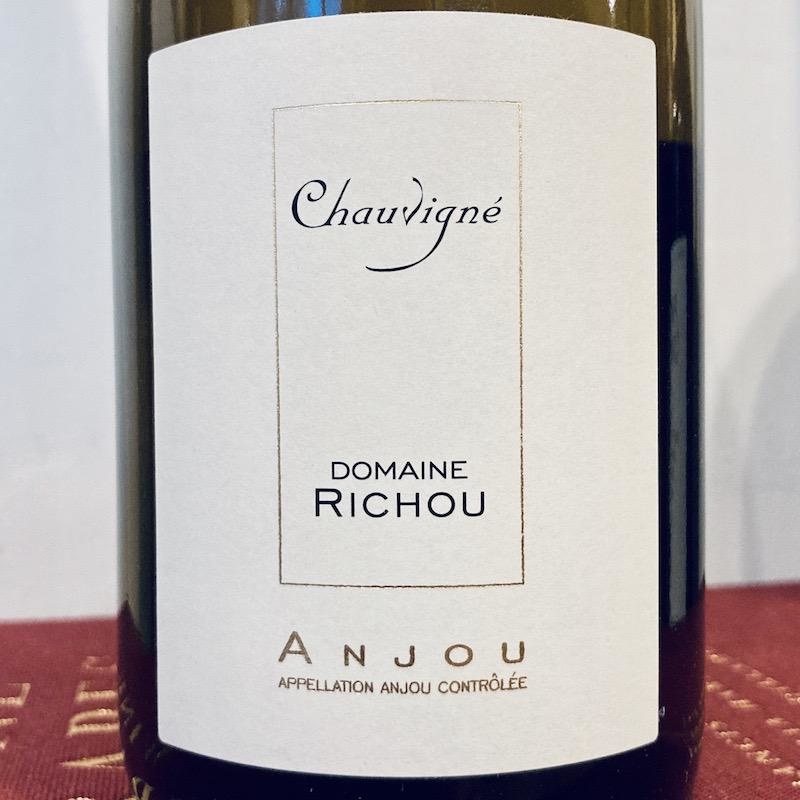 2018 Domaine Richou "Chauvigné"
appellation
: Anjou (Loire), France
variety
: chenin blanc
susatainable
Domaine Richou is a 3rd generation family affair, operated today by two brothers, Didier and Damien. Older brother Didier handles the winemaking and usually carries around with him the rocks of his vineyards to animatedly show everyone the distinct soils of their domaine. Damien works meticulously in the vineyards. The two make a great team and share a common vision which is to make the best wines possible and adhere to the Francis Bacon quote "the only way to command nature is to obey her". Since 2000, the vines have been farmed organically with formal certification in 2013, and they are currently following biodynamic vineyard practices. Anjou is a large region in the Loire Valley with various soil compositions. To the east there is the famous limestone chalk soils called Tuffeau, volcanic schist soils in its center, and granite-based soils to the west near Muscadet. Le Domaine Richou is located in the center of Anjou in the small sub AOC of Coteaux de L'Aubance. This region is known as "Anjou Noir" primarily for its dominate slate soils, or schists that formed from very old volcanic activity. You can actually see the transition in soils by looking at the homes as you travel from east to west. In eastern Anjou (near Saumur) the homes are white from the Tuffeau soils, and as you drive west into Anjou's center and continue on the homes take on a darker color from the slate soils. It's these soils along with excellent farming and winery work that make the Richou wines so pure, mineral-driven, complex, and simply gorgeous. We love this chenin with washed rind cheese. You can also have it with other things. But with cheese, I mean...
2015 Elian Da Ros "Outre Rouge"
appellation
: Cotes du Marmandais, France
varieties: abouriou, malbec, cabernet franc, syrah
biodynamic
Elian Da Ros remains our only real connection to the Cotes du Marmandais appellation, which is roughly halfway between Bordeaux to the west and Toulouse to the east. Not surprisingly, the appellation permits the full range of red and white Bordelais varieties, though Da Ros seems to be the reference for the local grape abouriou. When accessed with a careful winemaking approach, it possesses a truly distinctive and beguiling spice profile. "Outre Rouge" is Da Ros' lightest version of the grape, very clearly channeling Beaujolais in his use of carbonic maceration for some of the fruit. Incorporation of a saignee in the blend further brightens the wine and pushes it toward the model of a claret or a dark rose. Served with a slight chill, this would be a fine way to help pass the time waiting for the turkey come out of the oven.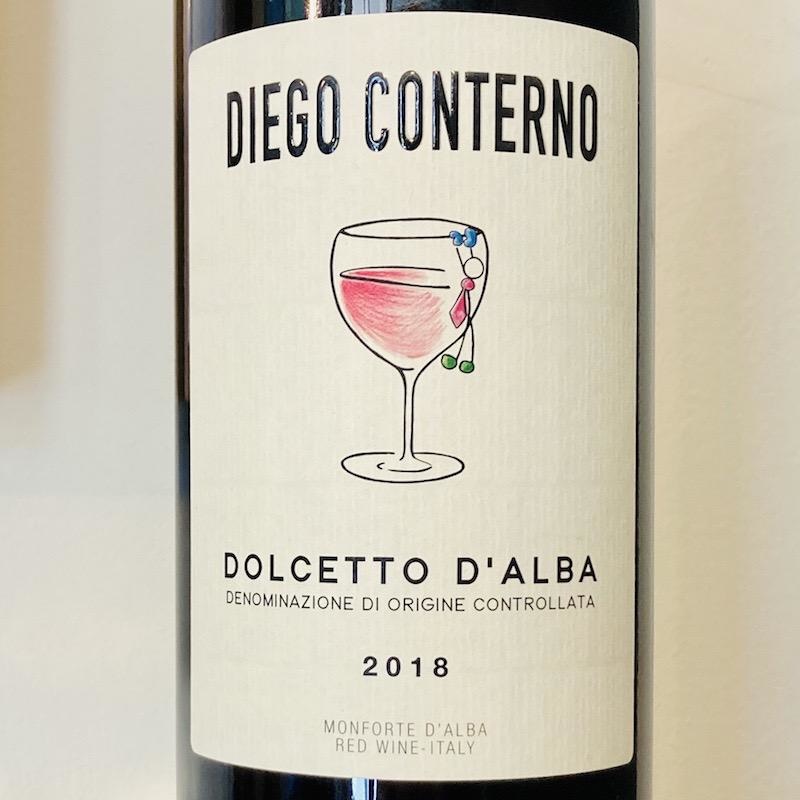 2018 Diego Conterno Dolcetto d'Alba
appellation: Dolcetto d'Alba (Piedmont), Italy
variety: dolcetto
organic
In 1982, Diego Conterno started making wine with his cousins Claudio Conterno and Guido Fantino. With the start of the new century, Diego felt ready to face new challenges, and started his own winery under his name. He built his winery on a hill surrounded by vineyards, as a clear sign of the relation between the grapes and the wine. His work philosophy is plain: when you taste a wine, you should experience the terroir, which is created in the vineyards and finds expression in the grapes. He has chosen organic viticulture as the best means to that end. We've featured many dolcettos over the years, and this is just as juicy and pure as any of them. We love dolcetto this time of year, as the vegetable harvest culinates and we rediscover the joy of filling the home with aromas emanating from the oven.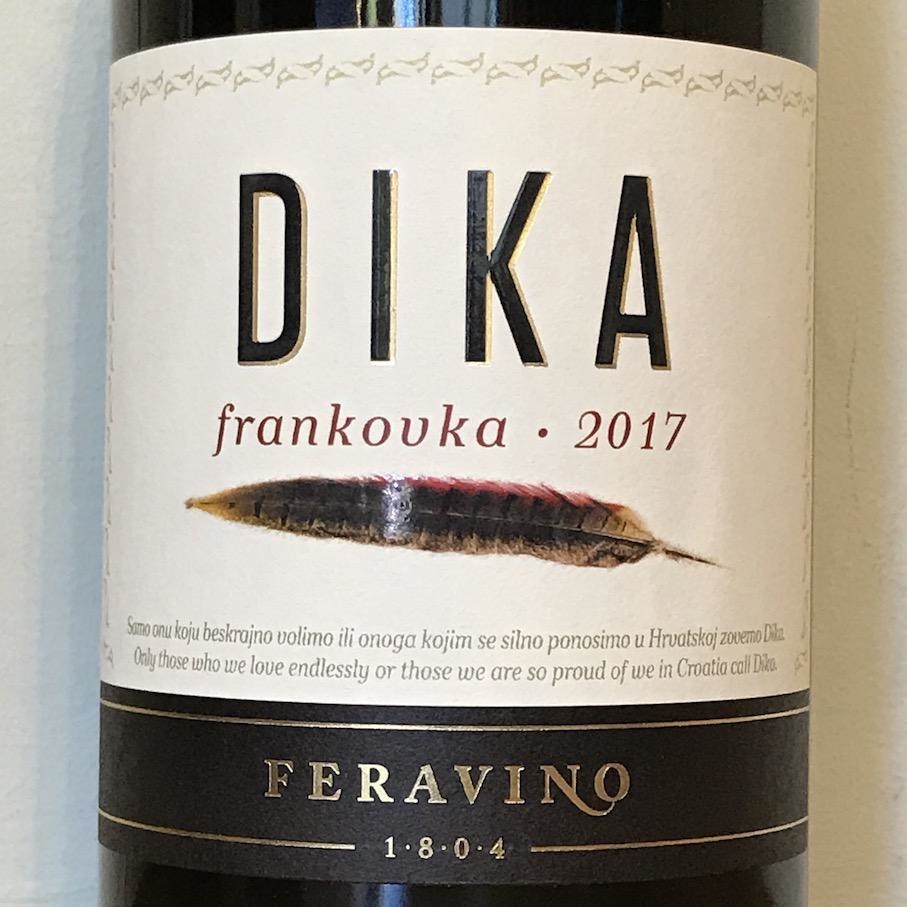 2017 Feravino "Dika" frankovka
appellation: Slavonija, Croatia
variety: blaufrankisch
Frankovka is a dark skinned red grape grown throughout central Europe which is resistant to cold but needs long and ideal sun exposure to ripen properly. Frankovka is also known as Blaufränkisch in Germany and Austria and Kékfrankos in Hungary. The name is said to come from the name of Francia, a kingdom that held much of Europe's territory in the Middle Ages. Vineyards are located at 236 m above sea level and were planted in 1978. Grapes are hand picked, destemmed and placed under cold maceration at 8°C for 48 hours. Fermentation and maceration were carried out in stainless steel for 10 days. After pressing, the end of alcoholic and malolactic fermentation was done in big wooden barrels of 3000-6000 L made of Slavonian and French oak barrels for 6 months. Vivid ruby red color is characteristic for this varietal. Aromas of cherries and blackberries dominate the nose. The palate is fresh and lively, rounded out by a gentle touch of wood, showing the real character of Frankovka. The wine is served with cold starters and traditional stews.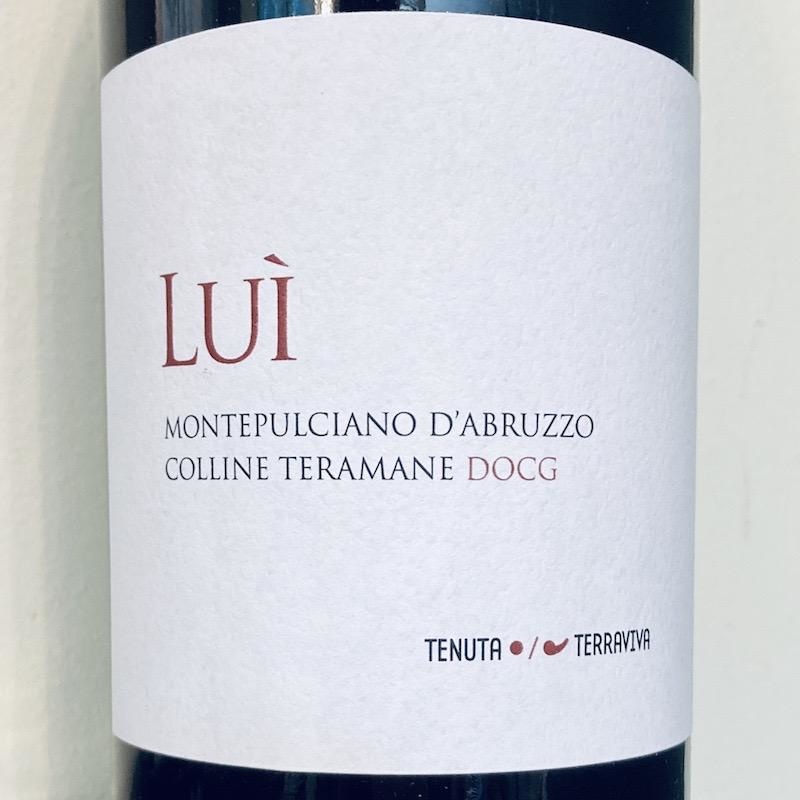 2015 Tenuta Terraviva "Luì"
appellation
: Montepulciano d'Abruzzo Colline Teramane
variety
: montepulciano
organic
Tenuta Terraviva lies at 500 meters above the Adriatic Sea, which is only 1-2 km away. This magical combination of mountains and sea is what allows the vines to thrive in the intense southern Italian climate. Terraviva is run by Pietro Topi, his childhood friend and local wine distributor Martino Taraschi, and winemaker Claudia Galterio. Topi knew his father-in-law's vineyards held great potential and led the shift from selling their fruit in bulk to establishing their own winery. The wines are made naturally using only indigenous yeasts and very little sulphur. We've arrived at the 2015 vintage of this outstanding montepulciano at what is likely its peak maturity. Its boundless fruit carries with it a savory, earthy charm and fine structure capable of pairing beautifully with a classic bolognese or any manner of slow-roasted meat.