Welcome to the latest installment of the Streetcar Monthly Pass. If you've already purchased a pass, thank you! If you haven't, you should check out this page to learn how it works. Below you'll find some information about each of this month's six Monthly Pass selections. On to the wines!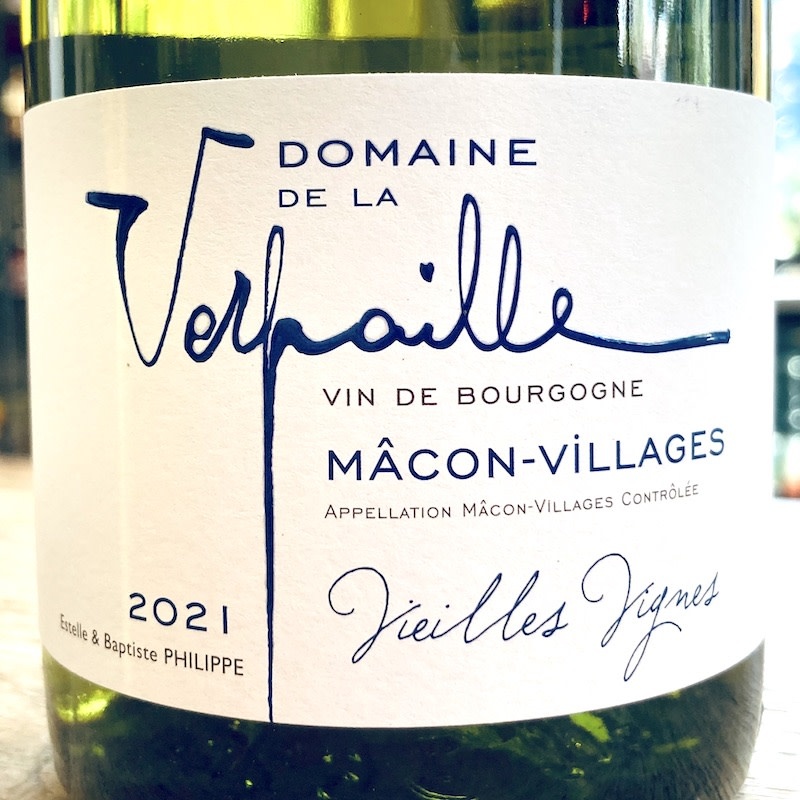 2021 Domaine de la Verpaille Macon-Villages
variety: chardonnay
appellation: Macon-Villages (Burgundy), France
organic
This is the chardonnay for all of the folks out there who still think they don't like chardonnay. Domaine de la Verpaille is a fifth generation estate run by Baptiste and Estelle Philippe, based in the center of the Viré commune of southern Burgundy. The old family vineyards on clay-limestone soil were converted to organic in 2006 and all of the focus is on chardonnay, with passive cellar practices like slow natural fermentation and extended lees aging. The Macon-Villages is produced from vines over 100 years old and the wine has a lovely balance of freshness and texture. Subtly floral with bright citrus and minerality, enjoy with light appetizers or an autumn salad of tender kale, roasted squash, and goat cheese.

2019 Agnanum "Sabbia Vulcanica"
variety: falanghina
appellation: Campania, Italy
organic
Since Roman times, wine has been produced in the volcanic hills of the Campi Flegrei to the west of Napoli, but the Moccia family is one of the last to farm this difficult, historic terroir. Their vineyard is tucked beside the old-growth forest of the Astroni di Agnano nature reserve on steep, meticulously terraced slopes of sandy, volcanic soil which have to be maintained by hand. Raffaele Moccia learned from his father Gennaro the techniques of arranging terraces with small basins to allow water to reach the vines, while also letting wild grass grow so that the vines compete for water and have to dig deep into the layered soils. Just a few km from the Tyrrhenian Sea, the old, gnarly vines range from 60 to 200 years old, producing low yields of incredible character with vibrant acidity. Don't let the label on this bottle scare you with its four(!) different fonts, the Agnanum falanghina is a treasure!  Bold, fruity, and savory yet light and refreshing — it's a tasty aperitivo, accompaniment to any seafood dish, or the classic and simply perfect spaghetti alla bottarga.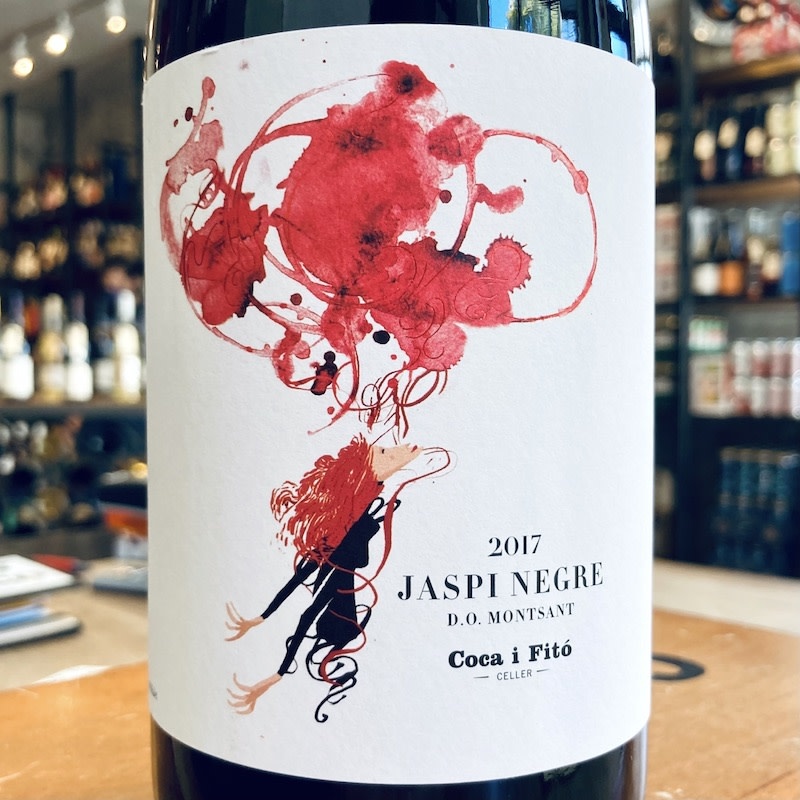 2017 Coca i Fito "Jaspi Negre"
varieties: grenache, carignan, syrah, cabernet sauvignon
appellation: Montsant, Spain
organic
Coca i Fitó is a certified "eco-sustainable" winery. The EU-based criteria expands upon organic practices by integrating new approaches to alternative energies, water management, natural resources and biodiversity to reduce the overall vineyard and winery carbon footprint. "Jaspi" is the winery's most deliberately terruño-driven Montsant, showcasing a diverse swath of geological and varietal makeup. Now with five years of development,  from the first few months in French and American oak barrels, to a year in subterranean concrete, to bottling, this is finally showing all of its vibrant fruit and mineral depth. It wants to be paired with classic Mediterranean Spanish food, which is all about simplicity and freshness. Gorgeous late fall salads, gambas al ajillo, and grilled meats are all in play.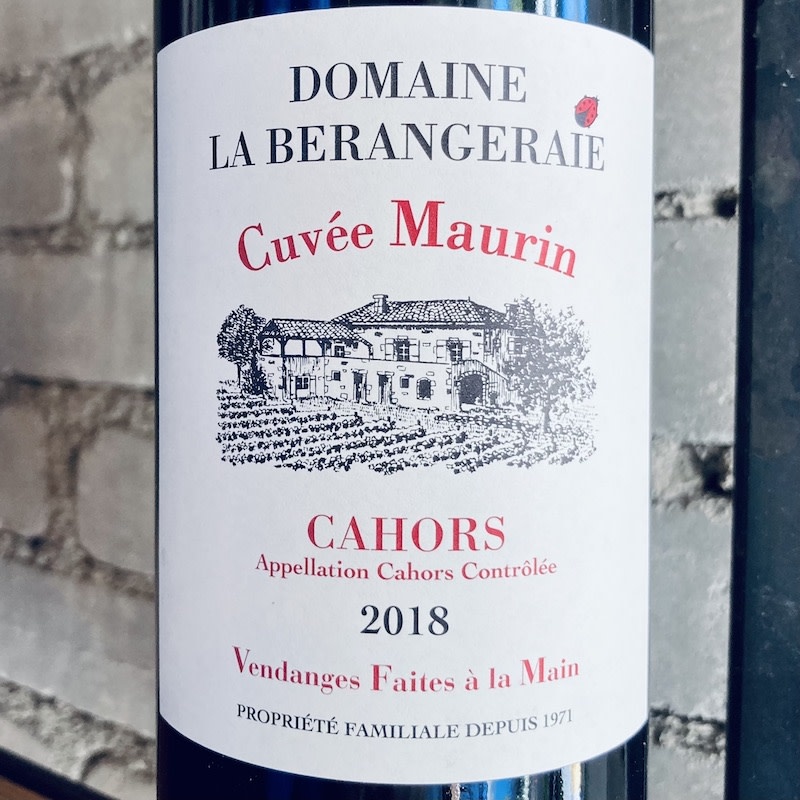 2018 Domaine la Berangerie "Cuvée Maurin"
variety: malbec
appellation: Cahors, France
organic
Domaine la Berangerie is celebrating its 50th anniversary this year, and as one of the most recognized, top producers in Cahors, there is much to celebrate. Now a second generation winery run by Maurin Beranger and his wife Marlene, the evolution of their wine is as striking as that of their 85-acre estate, which encompasses a dairy farm and an impressive gîte. Regarding the wine, whose production was certified organic in 2011, it has simply never been better. Whereas ten years ago it was more heavy, dark, and unapproachably tannic in its youth (typical of Cahors in general), the most recent vintage is delightfully fragrant, fresh on the palate, and exquisitely balanced. Ten years ago when we would recommend Cahors to someone looking for Mendoza, they would inevitably be disappointed. Now we think the transition would be easier. Try this charmer with mushroom risotto, coq au vin, or the best sheep's milk cheese you can find.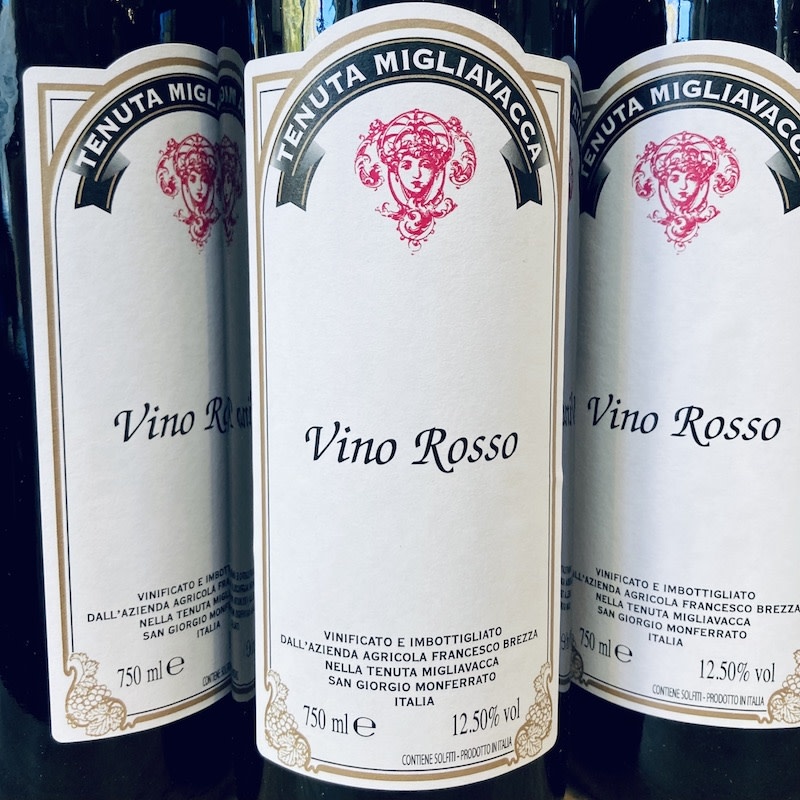 2021 Tenuta Migliavacca "Vino Rosso"
varieties: barbera, grignolino, freisa
appellation: Vino Rosso (Piedmont), Italy
biodynamic (Demeter certified)
Fourth generation proprietor Francesco Brezza seems to have risen from the ground among his vines. His father Luigi was the first to bottle his family's wines, and was the force behind the move to biodynamic viticulture, way before it was socially acceptable, let alone fashionable, to do so. There's just never enough Migliavacca to go around. Our love affair with this wine began in the North End more years ago than we'd like to admit, with their grignolino, our first taste of that spindly regional variety. Their barbera was really the first to grab us, and this all-estate-grown blend, which our sales representative Brittany called "a taste of Italy in the glass", is just that, and as satisfying as ever. Last time it was around, it was only in magnums, which is probably the appropriate size, so be forewarned: you're going to want more than one bottle. Try it with pasta, risotto, or really any simple mid-week culinary adventure or misadventure.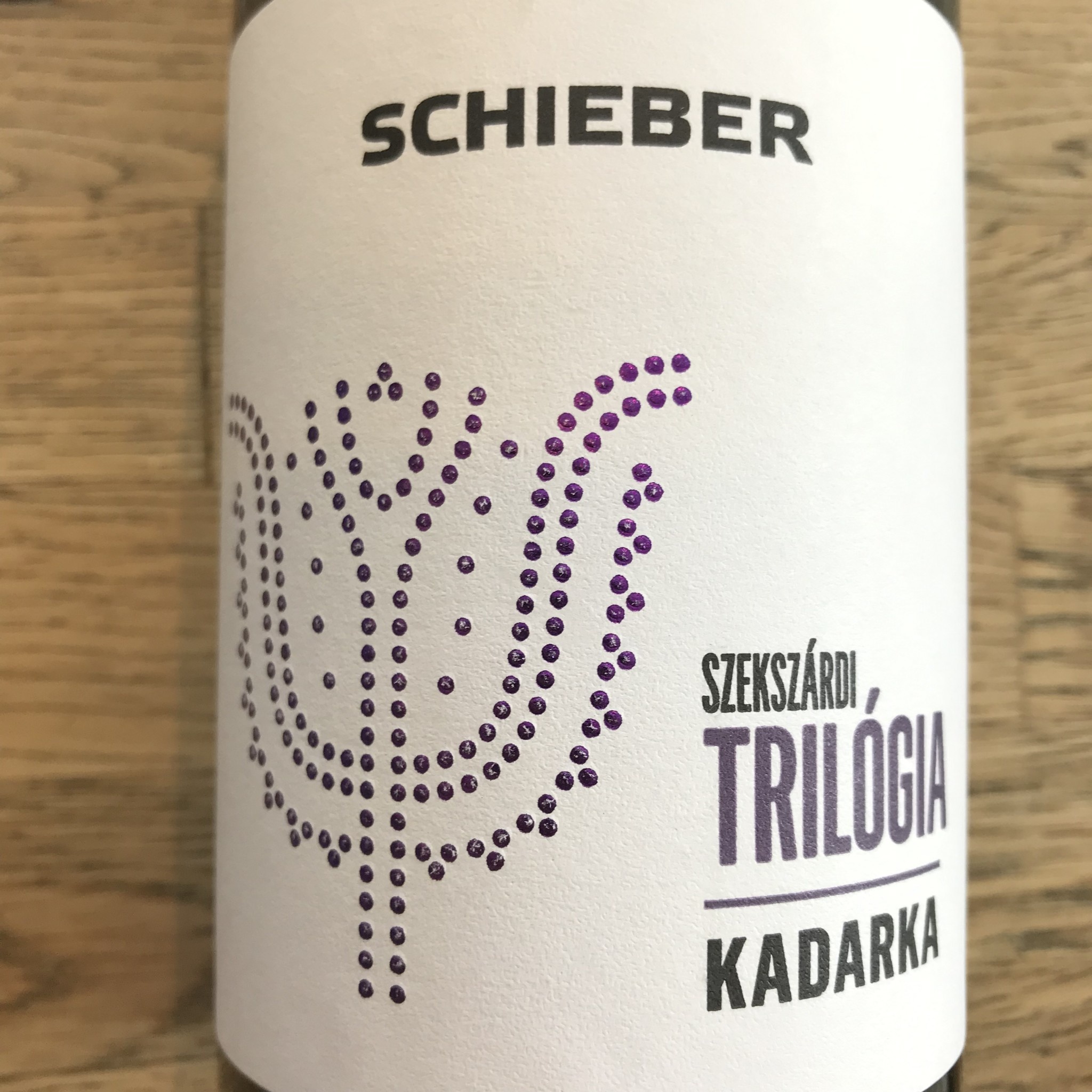 2021 Schieber "Trilógia" Kadarka
variety: kadarka
appellation: Szekzárd, Hungary
Finally, the kadarka we've all been waiting for! Brought to you by the Schieber winery, a vast, ambitious mixed use farm in the Baja region of southern Hungary established by Markus Schieber in 2010. They propagate a wide range of eastern European and international varieties, a few of which caught the attention of Georgian Wine House, a heretofore Georgia-exclusive importer based near Washington, D.C.. Kadarka is most significant for its inclusion in the blend of Egri Bikaver, a.k.a. "Bull's Blood", Hungary's vinous claim to fame outside of Tokaji. On its own, we love this version's feral, spicy, coniferous feel, which we freely admit wanting to cozy up with next to a plate of chicken or mushroom paprikash.