Welcome to the latest installment of the Streetcar Monthly Pass. If you've already purchased a pass, thank you! If you haven't, you should check out this page to learn how it works. Below you'll find some information about each of this month's six Monthly Pass selections. On to the wines!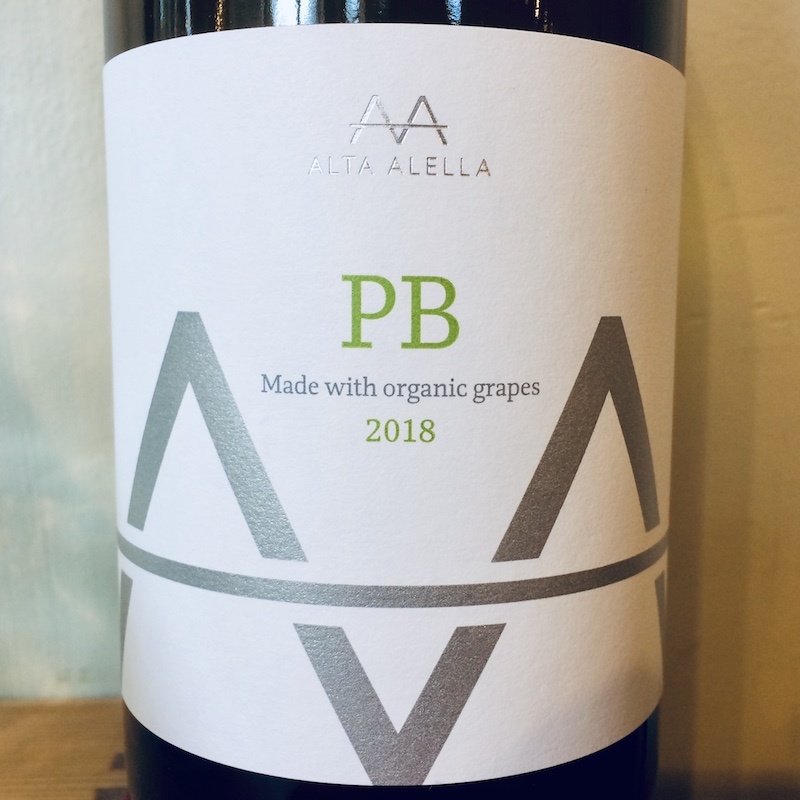 2018 Alta Alella "PB"
appellation: Alella, Spain
variety: pansa blanca (xarello)
organic
Alta Alella is a family-run project started more than twenty years ago by the enologist Josep Maria Pujol-Busquets and his wife Cristina Guillen. AA is the closest winery to Barcelona (10 km), located within the agricultural area of a natural park known as the "Serralada de Marina'. The estate is just two km away from the Mediterranean Sea, where vineyards are planted on slopes and terraces between 100 and 250 meters above the sea level. The vines are grown on Sauló soil, which is an acidic white granite-based sand with low limestone content, low organic matter and good drainage. Josep Maria's aim is to produce 'transparent' wines, that reflect soil and vintage characteristics. The harvest is carried out by hand, paying individual attention to each plant. Currently Alta Alella farms 60 ha within the D.O Alella (the smallest D.O. in Spain) and the D.O. Cava. Enjoy this crisp, subtly nutty white with fresh seafood and root vegetables.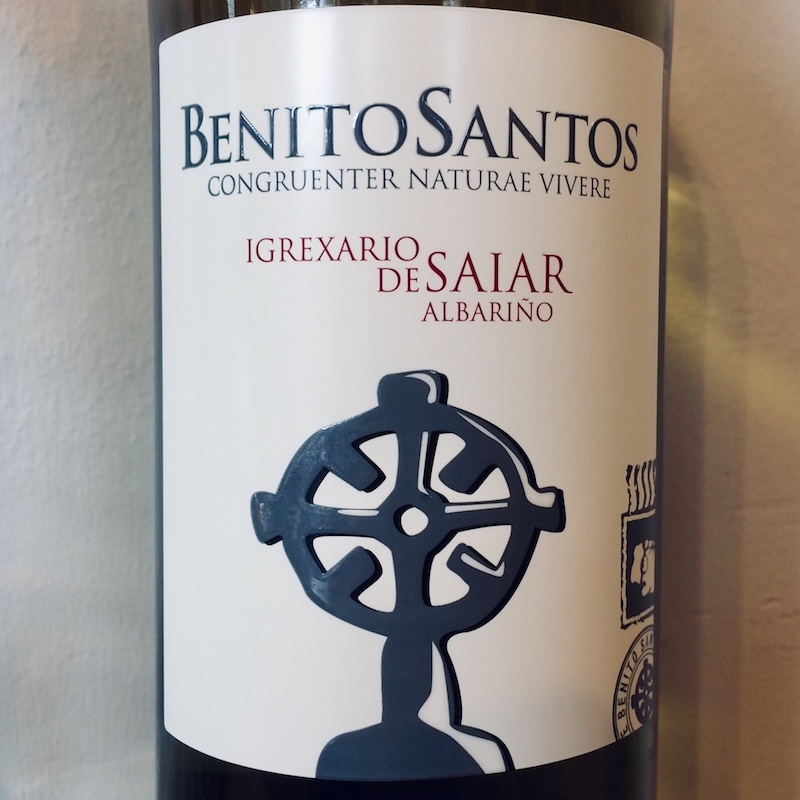 2018 Benito Santos "Igrexario de Saiar"
appellation: Rias Baixas (Galicia), Spain
variety: albariño
organic
Benito Santos is a central figure in the modern history of Albariño and the Rías Baixas D.O. He began working in his grandfather's vineyards in the 1930's and made wine for serving in his bar – wines that repeatedly won prizes in the annual Fiesta de Albariño in Cambados. He was instrumental in the creation of the Rías Baixas D.O. in the 1980s. The current owners now farm three vineyards in the Val do Salnés subzone of Rías Baixas, each of which is next to and named after an ancient church: Saiar, Bemil, and Xoan. All of the vineyards are now certified organic – a rarity in rainy, mildew-prone Rías Baixas – and winemaking uses only native yeasts and minimal sulfur. Salty, mineral, and structured, with ample fruit but none of the overly tropical flavors of many industrially-produced albariños, it makes a great apéritif and loves scallops.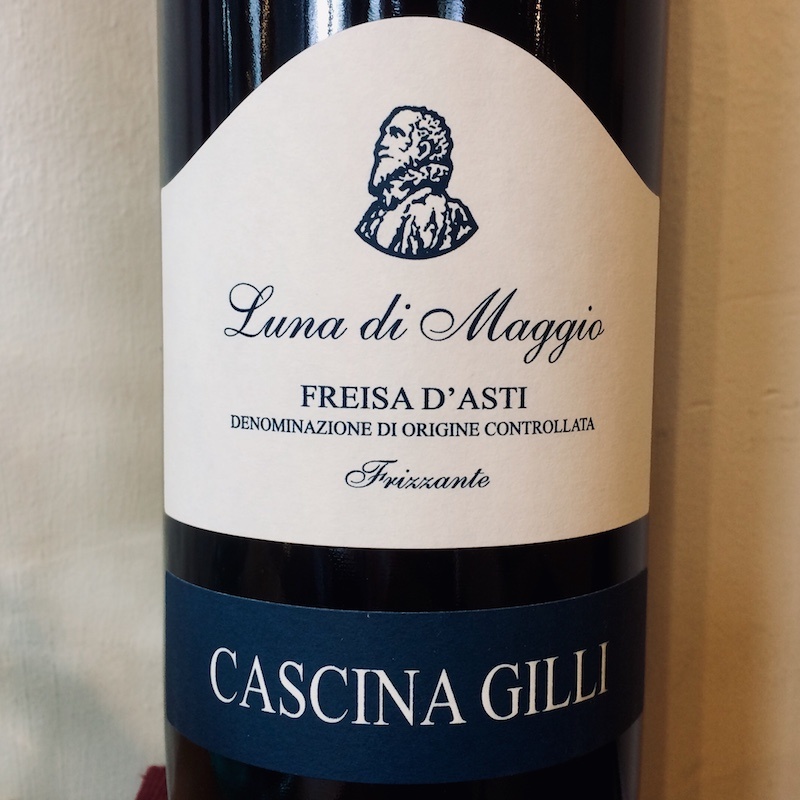 2018 Cascina Gilli "Luna di Maggio"
appellation: Freisa d'Asti (Piedmont), Italy
variety: freisa
Cascina Gilli lies in the Basso Monferrato, between Castelnuovo Don Bosco and Albugnano, on a spine of hilltops composed of limestone-rich clay soils lovingly called terra bianca. Cascina Gilli comprises a historic villa built in 18th century and 14 surrounding hectares. Much labor has gone into recovering grape varieties native to these hills, most notably freisa, of which they bottle four different versions. "Luna di Maggio" is their traditional lightly sparkling version (frizzante or vivace), made so with by a second fermentation started by the addition of a small amount of sweet wine. Put a slight chill on it and pair with meats and cheeses or PIZZA.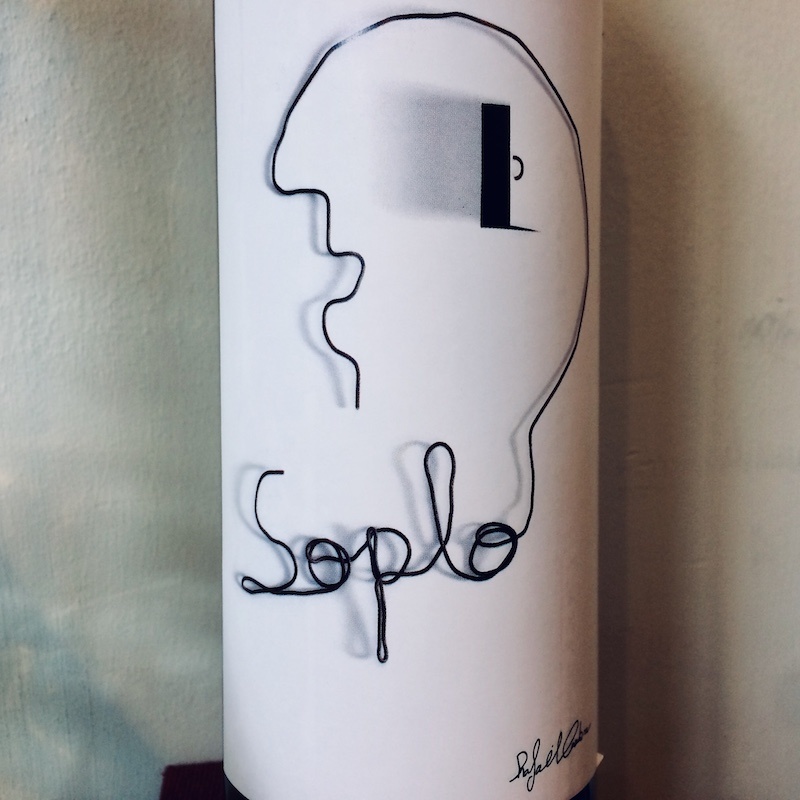 2014 Rafael Cambra "Soplo"
appellation: Valencia, Spain
variety: garnacha tintorera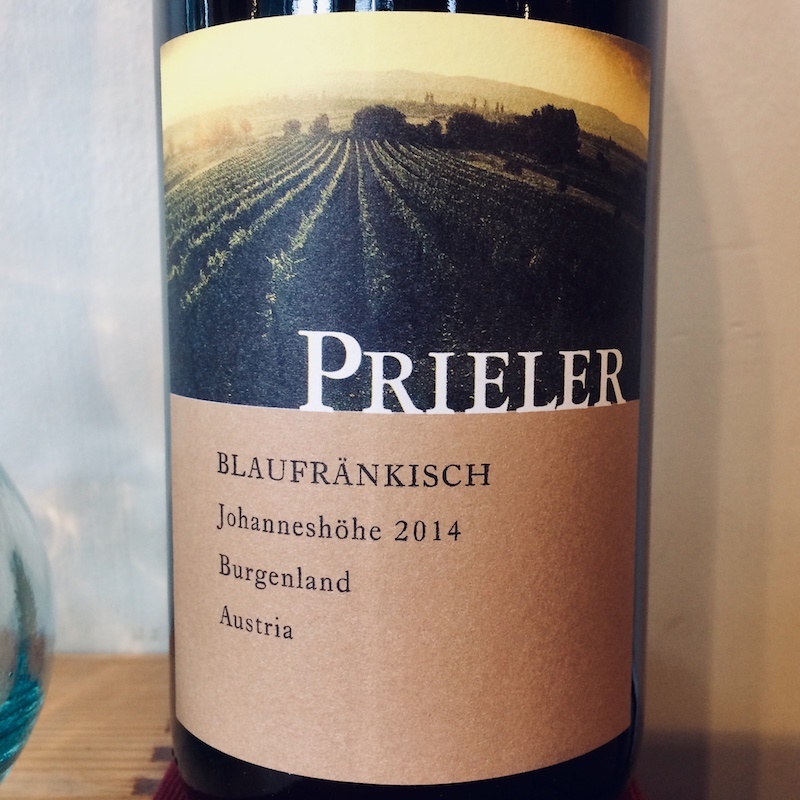 2014 Prieler Blaufränkisch Johanneshöhe
appellation: Burgenland, Austria
variety: blaufränkisch
organic
The Prieler estate is a historic old farm in Schützen, on the western side of the Lake Neusiedl, once dedicated to many types of agriculture but now specializing in grape growing. Two generations of the Prieler family now run the estate: Engelbert and Irmgard, who in 1972 focused the estate on quality production of several grape varieties, mainly blaufränkisch and Burgundian varieties. Their son, Georg, now heads the estate and continues working to best express the unique terroir of the Leithagebirge. Prieler's 20 hectares are currently cultivated in vineyards between the Leithagebirge, the last outpost of the eastern Alps that protect the vines from the western winds, and the Lake Neusiedl, which tempers the hot climate of the Pannonian plain. Basking in 2000 hours of sunshine annually, North Burgenland is the sunniest region in all of central Europe, with far below average rain fall. The iron-rich, brown loam of the Johanneshöhe on the slopes of the Leithaberg produces delicious blaufränkisch. In the vineyards, the Prielers prune rigorously, plant cover crops and pay meticulous attention to canopy management as their region receives so much sunlight. This wine is generous yet light on its feet and pairs well with lighter meats and roasted vegetables.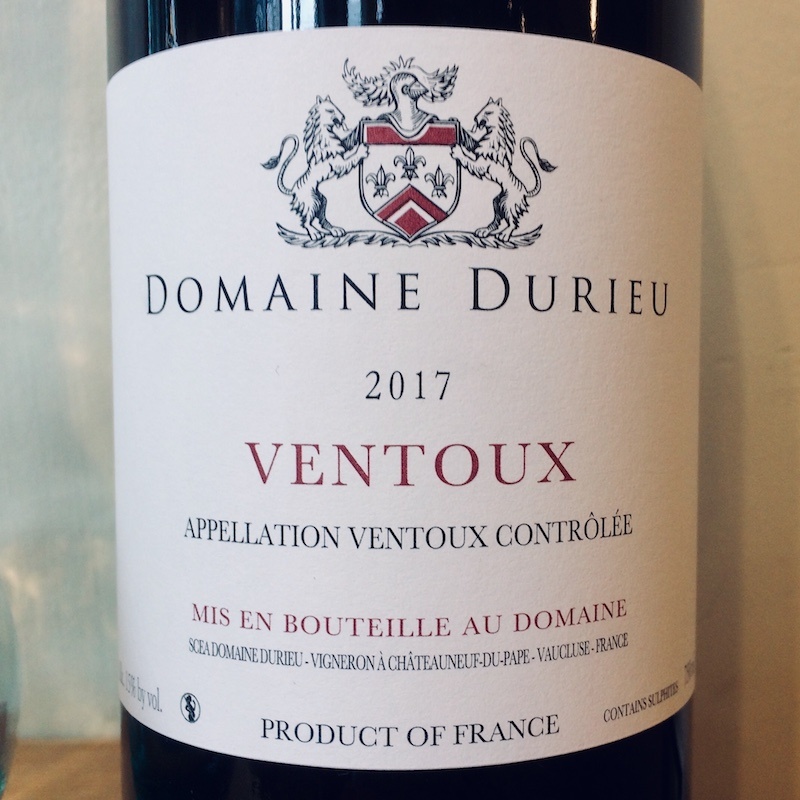 2017 Domaine Durieu Ventoux
appellation: Ventoux
varieties: grenache, syrah
Paul Durieu started his estate almost 50 years ago with 3 hectares in Chateauneuf-du-Pape given to him by his mother Lucile Avril. His son Vincent now manages the estate of close to 40 hectares, from which a half dozen or so different cuvées are produced. Durieu Ventoux is a very polished rendition of the southern Rhone blend that manifests the classic dark berry fruits associated with grenache and syrah's attractive peppery smoke. Consider pairing with any number of classic bistro entrées.