Welcome to the latest installment of the Streetcar Monthly Pass. If you've already purchased a pass, thank you! If you haven't, you should check out this page to learn how it works. Below you'll find some information about each of this month's six Monthly Pass selections. On to the wines!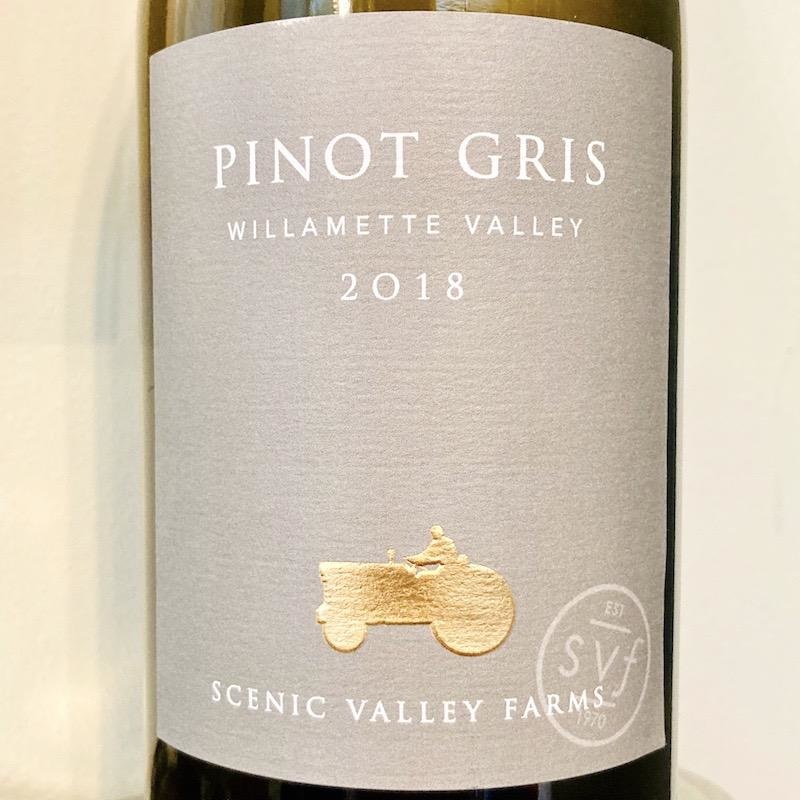 2018 Scenic Valley Farms Pinot Gris
appellation: Willamette Valley, Oregon
variety: pinot gris
sustainable
The Zielinski family first set roots in the Willamette Valley in the 1940's and founded Scenic Valley Farms in 1970. These days, the farm harvests cherries, pears, hazelnuts, green beans, grass seed, and hops, in addition to grapes from the vines Bob Zielinski first planted in 2008. Bob's kids Brian and Tina are the new generation at Scenic, and as demonstrated by their acquisition of a 35-hectare vineyard in 2015, they are clearly devoting more focus and energy into the winemaking aspect of the farm. Although a large amount of acreage is dedicated to pinot noir, just as much care goes into the making of their pinot gris. More lush than a typical pinot grigio yet drier than the typical Alsatian (these days), Scenic's version is a perfect accompaniment to roasted chicken or vegetables and creamy cheeses.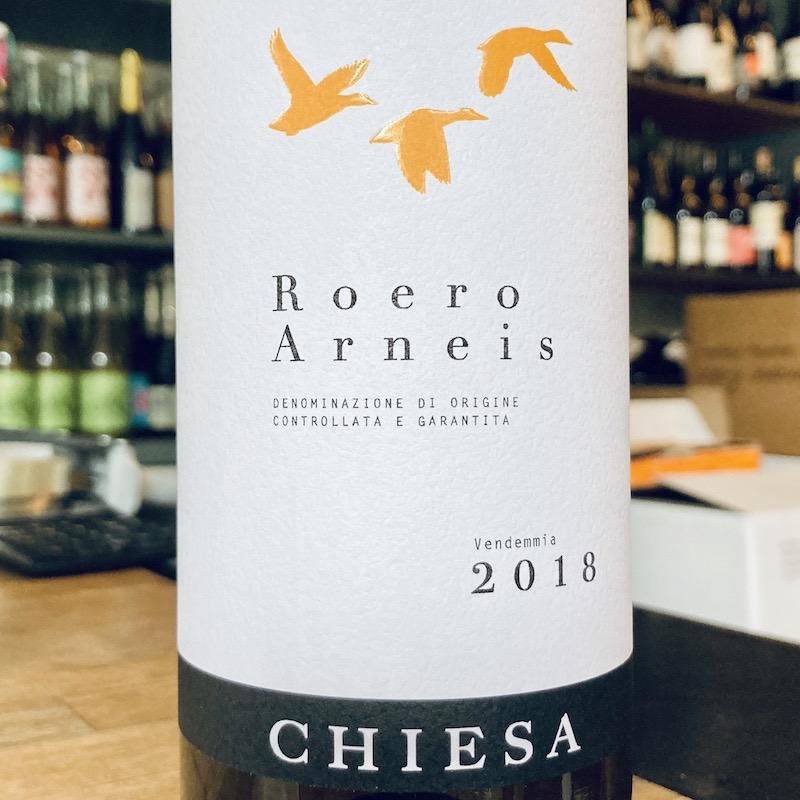 2018  Az. Agr. Chiesa Carlo Roero Arneis
appellation
: Roero (Piedmont), Italy
variety
: arneis
organic
Chiesa Carlo is what one would call 'established'. Daniel, David and Renato's family farm dates back 350 years. Throughout this long time, they've always practiced organic farming – no chemicals have ever been used. Their vineyards encompass 20 hectares along the sandy, steeply sloped hills near Santo Stefano Roero that extends for 25 km on the banks of the Tanaro River opposite the town of Alba. All vineyard work, including the harvest, is done by hand. Work in the cellar is similarly straight-forward and traditional; indigenous yeasts are solely used for fermentation. Their wines stand out for their lack of intervention and manipulation (no roto-fermenters, commercial yeasts or egregious use of new oak), which shows through in their purity and focus. The Chiesa family is also unique in that theirs is a thriving multigenerational farm engaged in polyculture. Production remains small and only a mere 10% is exported worldwide. We were lucky to get 5 cases of this arneis (1% of the total production), which shows the good-natured, softer side of this highly favored local white variety. A lovely pair for salumi and cheeses, salads, shellfish, or vitello tonnato.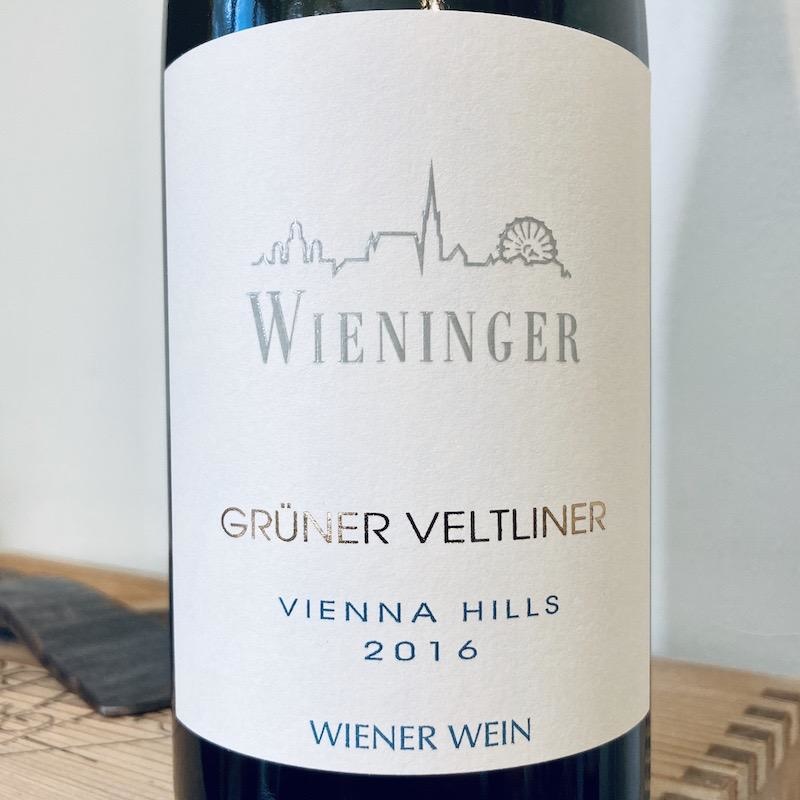 2016 Wieninger "Vienna Hills"
appellation
: Wien, Austria
variety: gruner veltiner
biodynamic
It almost feels like some kind of elaborate urban planning stunt to walk off the Tram at the edge of Vienna and look up to see sprawling slopes of vineyards. Clearly, these are not for show, as well over a hundred wineries work over 600 hectares under vine. Fritz Wieninger was one of the first to bring international attention to this truly unusual wine region and its centuries-old winemaking traditions, rooted in the Gemischter Satz, a true field blend of a dozen or so common and uncommon grape varieties. Wieninger's is amoung the best versions of this wine, and it's one to seek out. The wine we have here is an homage to Austria's most famous variety, gruner veltliner, and its peppery, savory, truly distinctive profile. Biodynamic farming and traditional winemaking bring perfect balance to this wine, giving it surprising longevity and character. Try it with roasted winter squash or gnocchi with sage butter.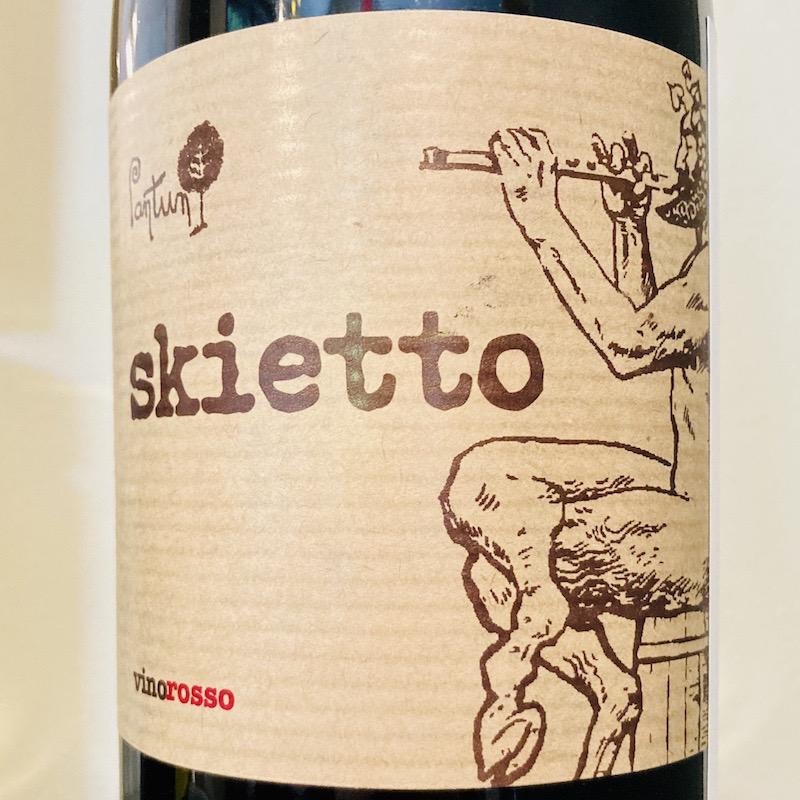 2018 Pantun "Skietto"
appellation: Vino Rosso (Puglia), Italy
variety: primitivo
organic
Cantina Pantun is located in the village of Mottola in the southern region of Puglia, famously the heel of the boot of Italy. Partners Mimmo and Jutta started the Cantina in 2012 with the desire to raise their family with a connection to the land. This wine feels like it has an old soul, despite its recent creation and youthful fruit. It's one of two versions they make of the native primitivo variety, fermented spontaneously, aged in concrete tanks to preserve the blackberry, brown baking spice and licorice flavors. Soft tannins and first-rate drinkability. Skietto, means no-frills but this wine hits all the buttons for us. Fava beans...sausage...pasta....mangia!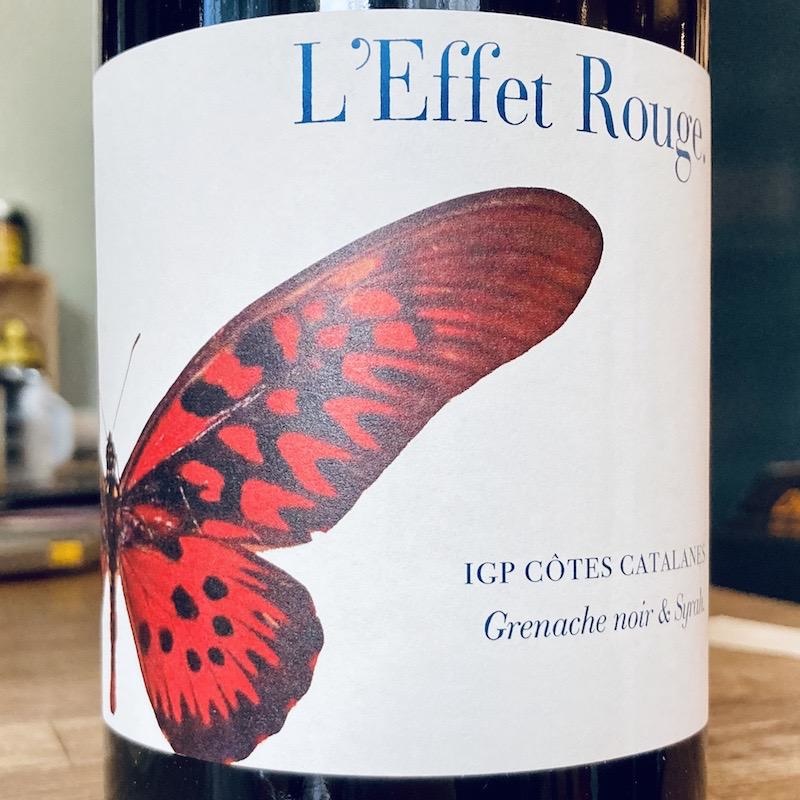 2017 "L'Effet Rouge"
appellation: Cotes Catalanes (Roussillon), France
varieties: grenache, syrah
biodynamic
"L'Effet Rouge" is produced at Le Roc des Anges, the family domaine of Marjorie and Stephane Gallet, in Latour de France, in the southern corner of the hexagon of France. This is the wild back-country of France, where the Mediterranean breaks into the Pyrenees, and garrigue grasps into the rolling hills to protect from the fierce mistral wind. Marjorie worked with Gerard Gauby, the local pioneer in biodynamics, and her philosophy is an extension of that experience. Grenache and syrah, driven by the soils and wind, not trying to be anything they aren't. Serve this terranean red with foods of the earth -- root vegetables, bean stews, mushrooms, game.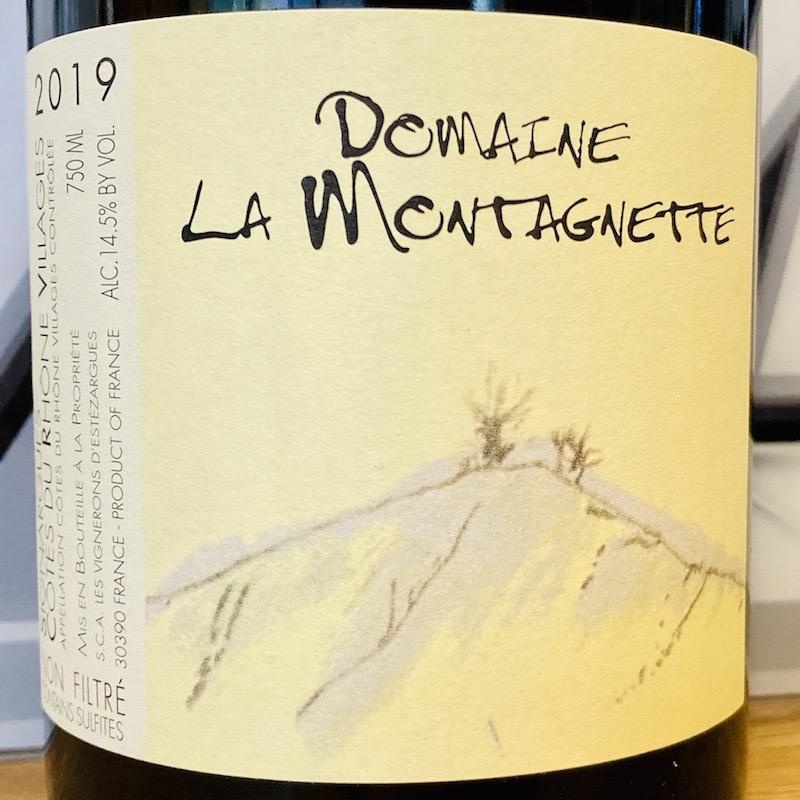 2019 Domaine la Montagnette
appellation
: Signargues - Cotes du Rhone Villages, France
varieties
: syrah, grenache, mourvedre
sustainable
Montagnette is produced at Les Vignerons D'Estezargues, a small Southern Rhone Cooperative located in the Gard Departement, west of Villeneuve-Les-Avignon. They are a unique co-op because each vineyard is farmed sustainably and the wines are bottled separately for each estate. The yields in the vineyards are not high because the soil is very arid in this particular region. The co-op's commitment to environmentally-respectful viticulture and to non-interventionist winemaking make it possible to follow the "Terra Vitis" charter. Denis Deschamps, the winemaker now in charge, began to work here in 2002, and continues to work along this approach: no cultured yeasts, no filtration, no fining, no enzymes, no SO2 on the grapes at harvest (or during the vinification), only a little bit for bottling. ThItis blend features about half syrah, tilting the blend a bit toward the smoky, herbal side. Great with burgers, but it would love slowly braised short ribs.