Welcome to the latest installment of the Streetcar Monthly Pass. If you've already purchased a pass, thank you! If you haven't, you should check out this page to learn how it works. Below you'll find some information about each of this month's six Monthly Pass selections. On to the wines!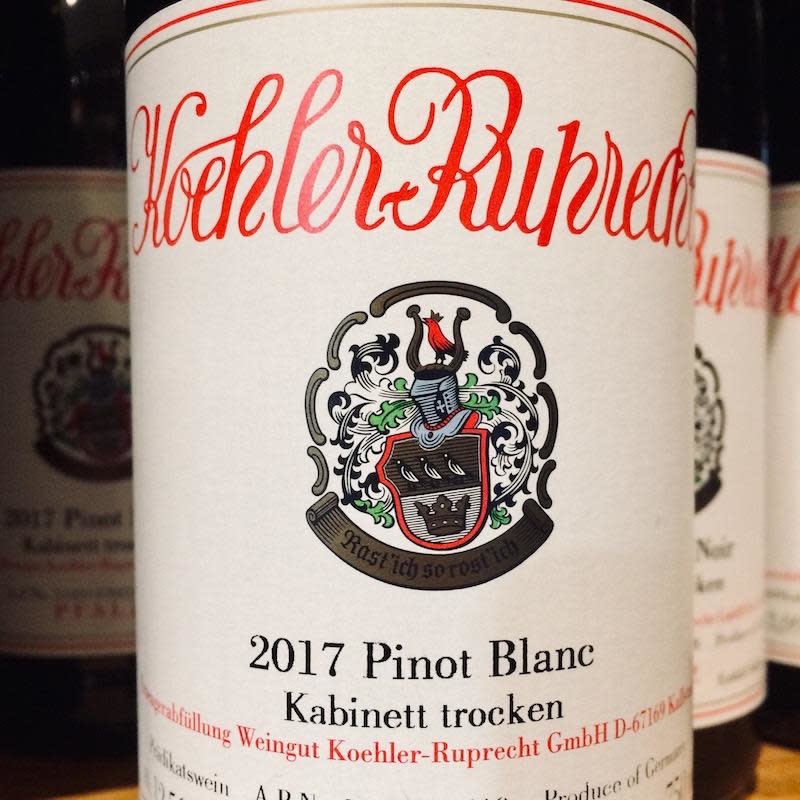 2019 Koehler Ruprecht Pinot Blanc Kabinett trocken
variety: pinot blanc
appellation: Pfalz, Germany
organic

 

Around since the 1700s, Weingut Koehler-Ruprecht is still very old-school. They earned a reputation for stunning dry wines from the Pfalz during a time when most production was still leaning toward sweeter styles. Dominik Sona & Franziska Schmitt are currently running operations, maintaining the same traditions that have been in place for decades: dry farming, no chemical treatments, long spontaneous fermentation in large, old wood barrels, et cetera. When the exclusive VDP club changed their labeling rules to no longer allow for pradikat designations on dry wines, Koehler-Ruprecht quit the club rather than change the way they've always done things. They don't use fancy modern equipment and generally just allow the wine to be an expression of the vintage. Most of the production is riesling, but they also make fantastic pinot noir and chardonnay. This pinot blanc (weissburgunder in German) is a great introduction to the Koehler-Ruprecht style—malolactic fermentation is not monitored, it either happens or doesn't, and the wines stay on their lees for about eight months before a light filtration and moderate sulfur addition. Try not to drink it too cold or too quickly, and if sharing with friends, would definitely encourage decanting the bottle to let it open up and shine. Perfect accompaniment to a big spread of cheeses, terrine, and sourdough, preferably eaten outside with a backdrop of falling leaves.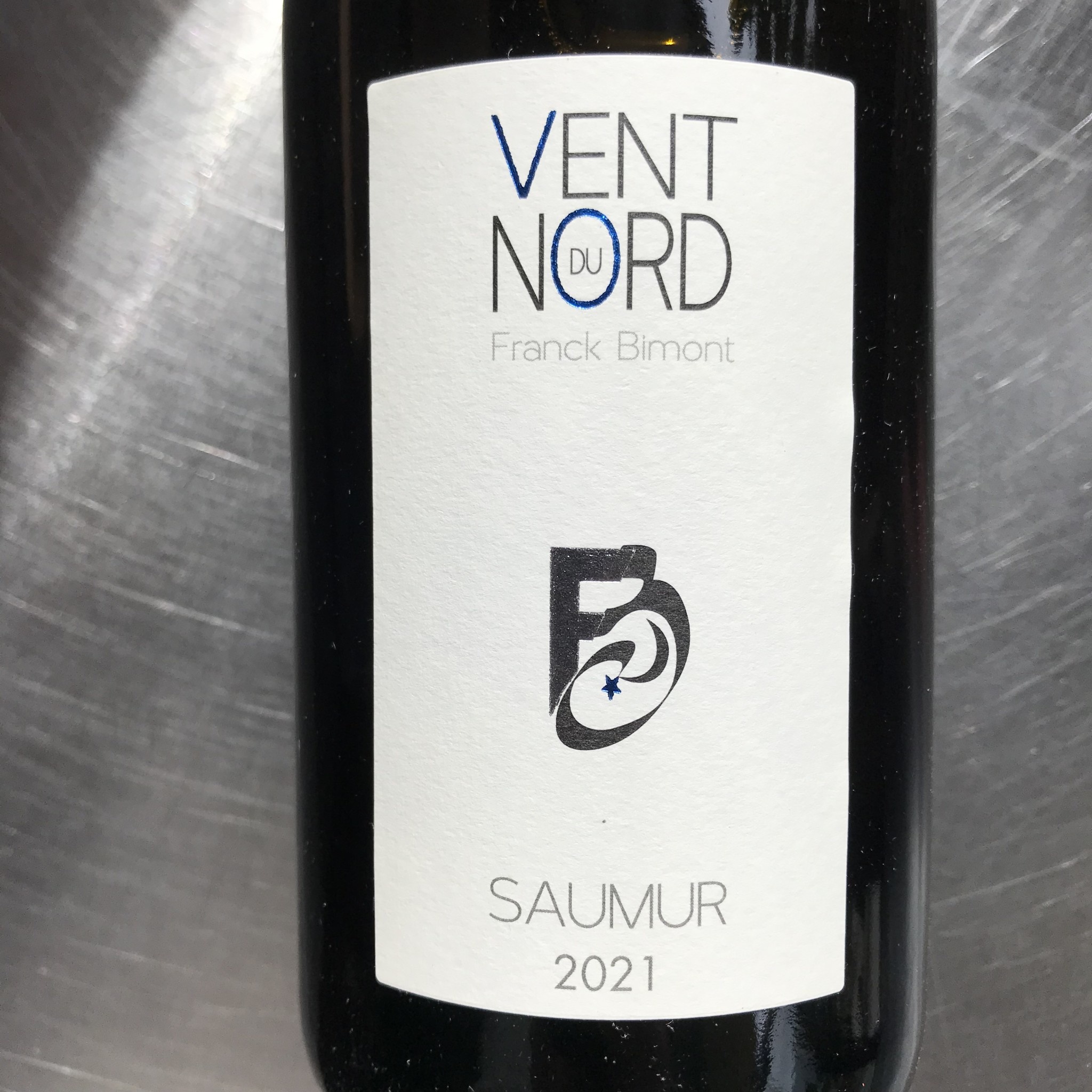 2021 Domaine des Guyons Vent du Nord Saumur Blanc 
variety: chenin blanc
appellation: Saumur (Loire), France
organic

 

The Loire shines once again in our monthly pass program! This time out we're featuring the winemaking of Franck Bimont of Domaine des Guyons. Working from 60+ year old vines, spread across 19 hectares of limestone soil, Bimont's goal is to craft authentic, terroir-driven wines. The chenin blanc you hold in your glass was fermented in unlined concrete tanks without temperature control or additives and then aged for 6-9 months on the lees. The result is dry, clean and precise with a long, lemony finish. A strong weeknight white that'll be happy with seafood and veggies or perhaps a classic goat cheese from the same region (e.g. Valençay or Selles-sur-Cher).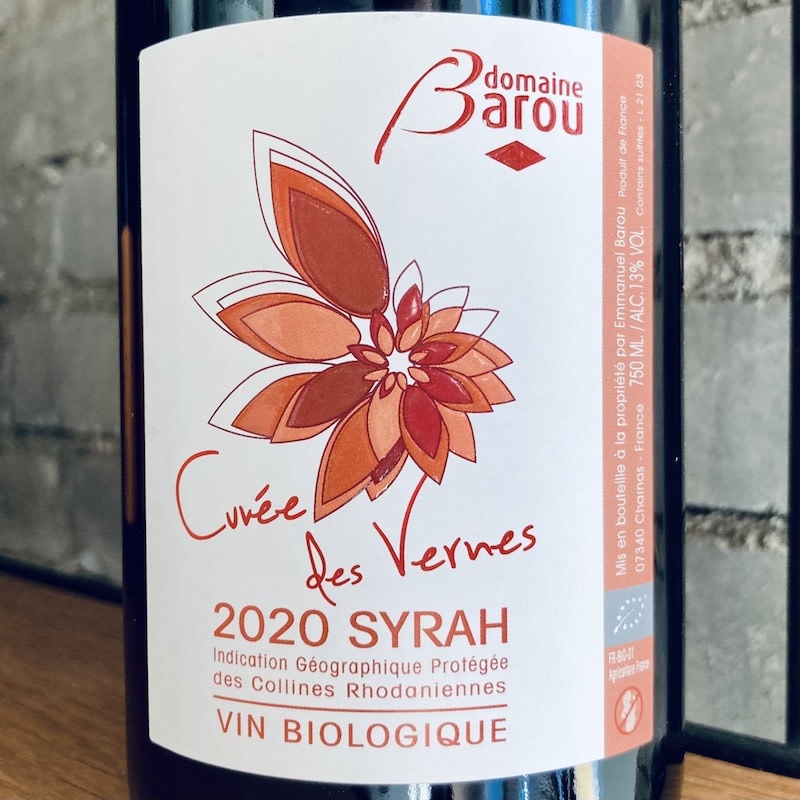 2020 Domaine Barou Syrah
variety: syrah
appellation: Collines Rhodaniennes, France
organic, vegan

 

Emmanuel Barou grew up on the family farm, which was established by his grandfather in a remote area of the Ardèche in 1928. They raised dairy cows along with peach and apricot orchards. Emmanuel's father Alexis decided to convert to organic farming all the way back in 1971, before there was even a market for organic produce in France. When Emmanuel took over in 1997, he shifted the focus towards viticulture. Today they farm 10 hectares and have been practicing biodynamic methods since 2013. The Cuvée des Vernes is from 30+ year old vines near Saint-Joseph, 80% whole-cluster fermented and aged in 5-6 year old barrels for 9 months. A sultry syrah, smoky with lush ripe berry fruit and dark chocolate. Try it with carnitas or something slow-braised and cozy that fills the kitchen with hours of enticing aromas.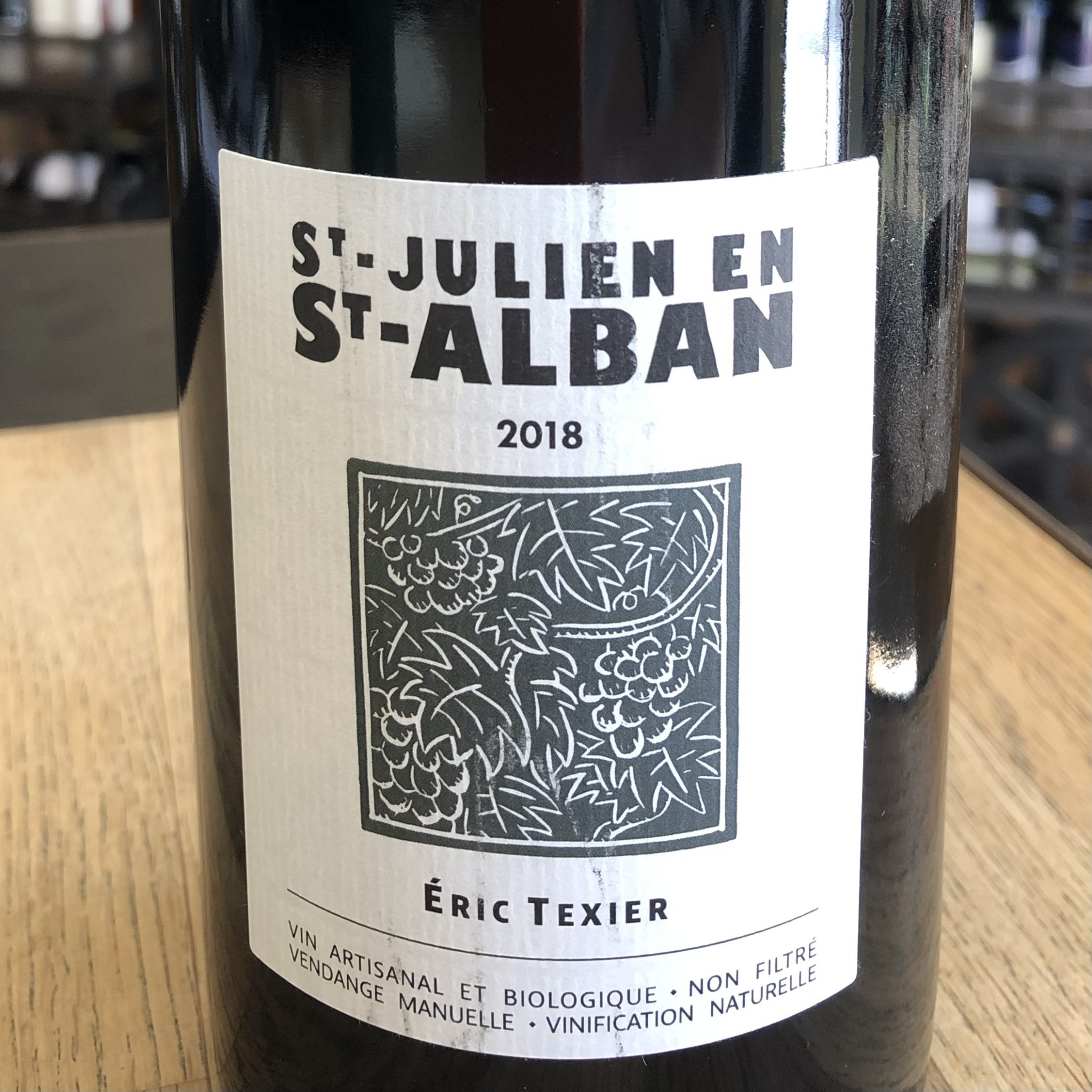 2018 Éric Texier St. Julien en St. Alban
variety: syrah
appellation: Côtes du Rhone, France
organic, vegan, low sulfur

 

Éric Texier is certainly a name to know if you're into the French natural wine scene. His is an inspiring story of a passionate wine lover who left a career as a nuclear engineer to become first a négociant winemaker and eventually farm his own vineyards in some forgotten pockets of the northern Rhône. The village of St. Julien en St. Alban is south of Cornas in Ardèche's Ouvèze valley, where only 50 hectares of vines remain cultivated by just four farmers (including his son Martin who also makes wine). Prior to 2009, the grapes had always been sold off for bulk wine production. This syrah is from 20-40 year old vines in granite-rich terroir that never endured heavy agrochemical inputs. Texier uses whole-cluster maceration for 6 to 8 days with the stems, fermented by indigenous yeasts in open concrete tanks. The wine ages in concrete vats on its fine lees for 18 to 24 months, and is then bottled without fining or filtration and with only a minute dose of sulfur. This is the savory side of syrah — brooding and earthy with dark plum, herbes de provence, and briny black olives. Picturing it on the table with a juicy pork chop, some foraged maitake mushrooms, and polenta. Keep an eye out for Eric's 1.5 L "bagnum" of "Chat Fou", an easy going red that's a superb party trick (it comes and goes from the Streetcar shelves).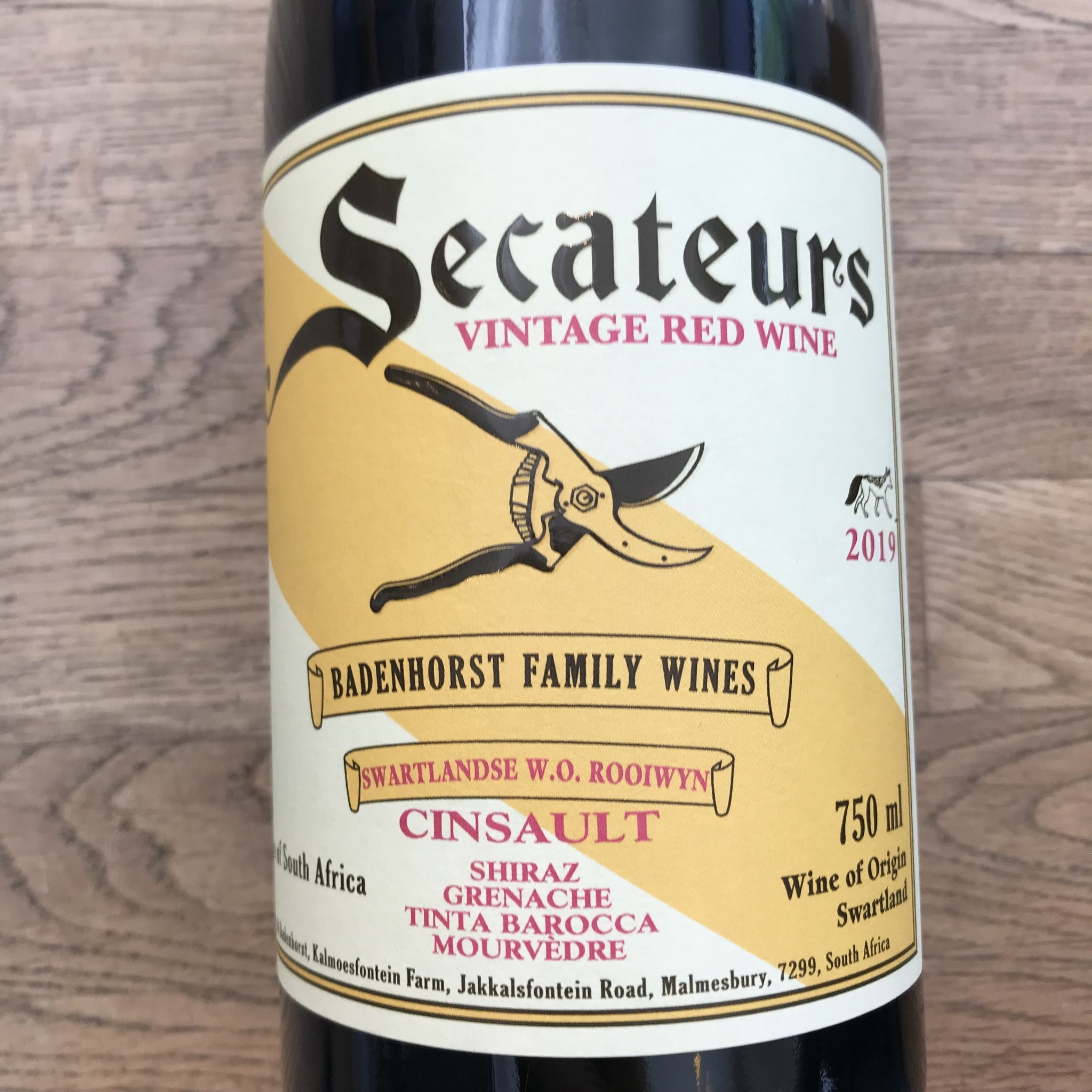 2019 A.A. Badenhorst "Secateurs" Red 
varieties: cinsault, shiraz, grenache, tinta barroca, mourvedre
appellation: Swartland, South Africa
organic

 

"Secateurs" are the pruning shears that appear on the front label of this (appropriately) hand-harvested wine from Adi Badenhorst, who has long been a champion of natural and traditional winemaking in South Africa. This blend is composed primarily of cinsault, shiraz, and grenache, all typically found in France's Rhone valley. However, the warm Swartlandian climate and its distinctive granitic soils produce a wine that bears only a cursory resemblance to the two Rhone reds included in this month's pass. Sure, there's an abundance of ripe red berry flavor, perhaps a hint of smoke and spiciness, but it's a little more fruit forward and less savory than the French offerings. Suitable for any casual meal, even lighter fare where a more earthy wine might be inappropriate. Great on its own as well!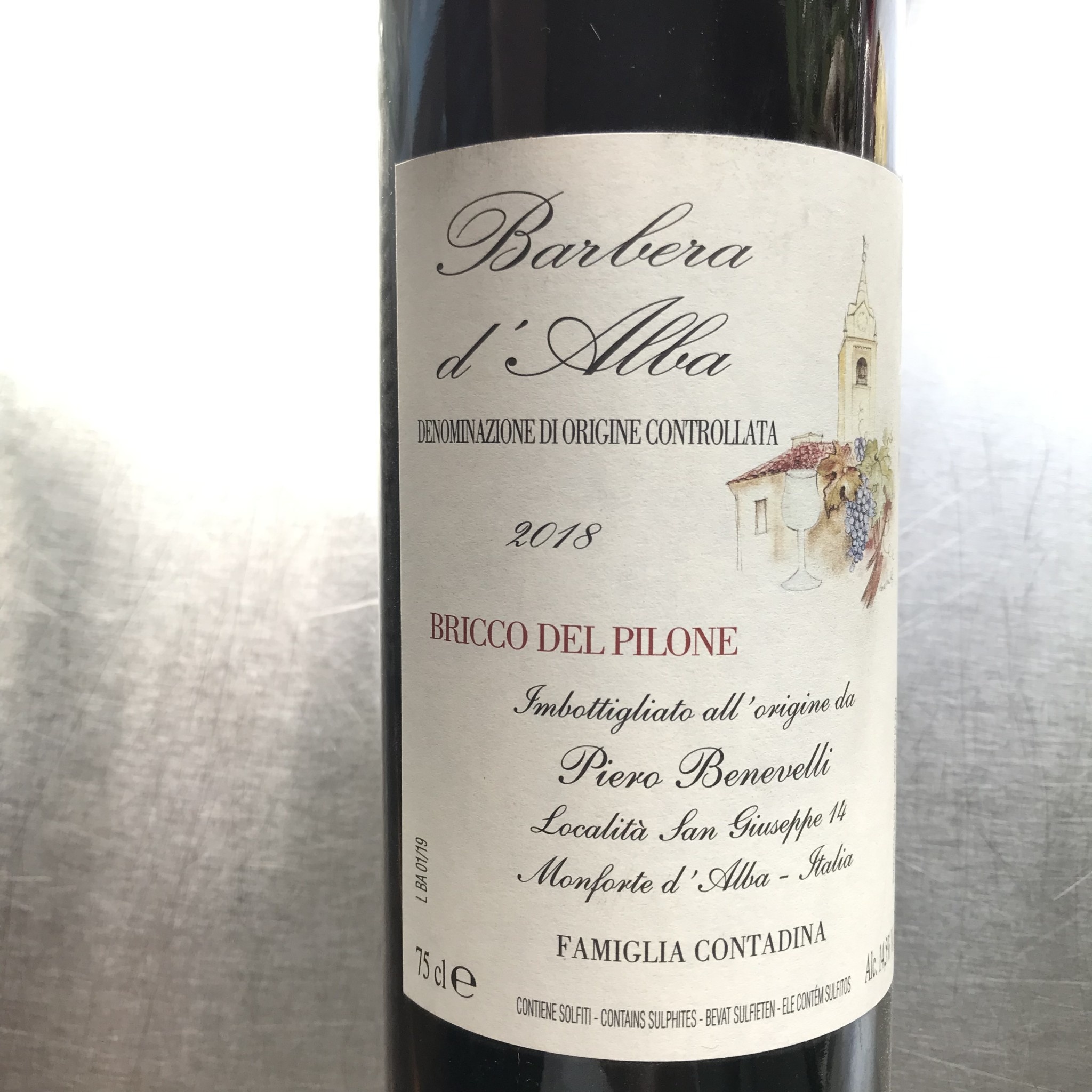 2018 Benevelli Barbera d'Alba Bricco Del Pilone 
variety: barbera
appellation: Barbera d'Alba (Piedmont), Italy
vegan

The Benevelli family business began in 1978 when Piero Benevelli acquired five hectares of land in Monforte d'Alba to grow the traditional Piemontese red grapes: dolcetto, nebbiolo and barbera. The operation served mainly to sell grapes and bulk wines until the 1990's, when they bottled their first vintage of Barolo. His son Massimo started working in the vineyards when he was just 14 years old and heads up the winery today. His Barbera d'Alba is a knockout -- classic and delicious. Aged for a year in various oak vessels, then bottled unfined and unfiltered, the wine is light/medium bodied with just-right tannins, plenty of acidity and balsamic drizzled berry fruit. Barbera is a good food wine, especially if you're having a rich, fatty dish. We had it with lasagna and meatballs but go ahead and have it with mushrooms, root vegetables and of course, pizza!