Welcome to the latest installment of the Streetcar Monthly Pass. If you've already purchased a pass, thank you! If you haven't, you should check out this page to learn how it works. Below you'll find some information about each of this month's six Monthly Pass selections. On to the wines!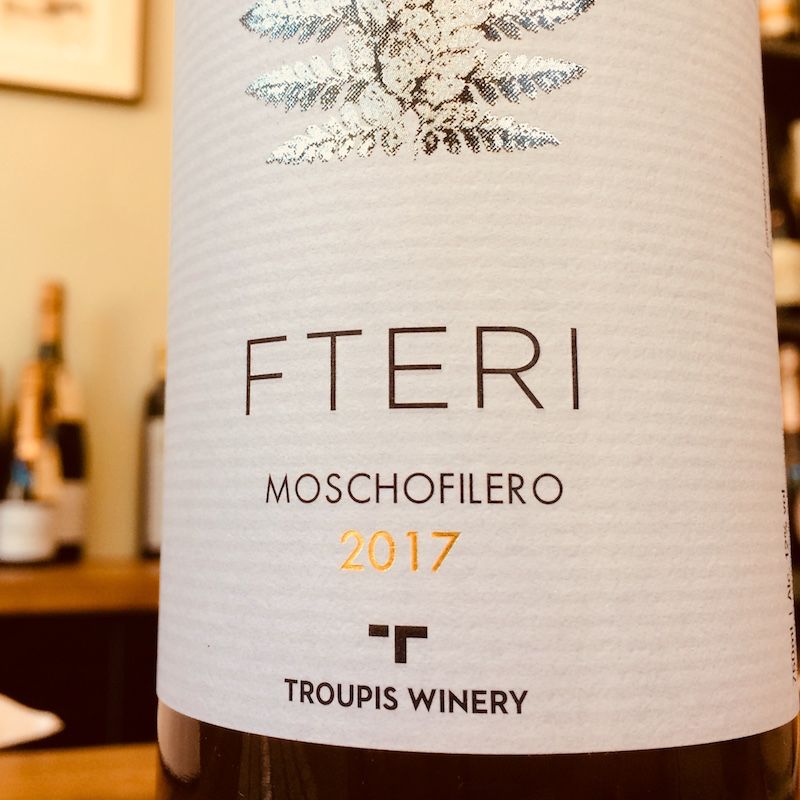 2017 Troupis Winery "Fteri" Moscholifero
appellation: Arcadia, Greece
variety: moschofilero

The Troupis family runs a small nursery on the high plateau of Mantinia in the Peloponnese for over 40 years. It was this passion for agronomy that brought Tasos and his children to begin bottling their wines in 2010, which they had previous only made for their own consumption. Today they make wine from 16 acres of vines, planted exclusively to the indigenous Greek varieties moschofilero and agioritiko. Moschofilero is a white grape that thrives at higher altitudes, yielding explosively aromatic wine, full of white flower notes and a crisp light body. We like this white with seafood appetizers, or a late summer salad of feta and watermelon with a healthy drizzle of olive oil.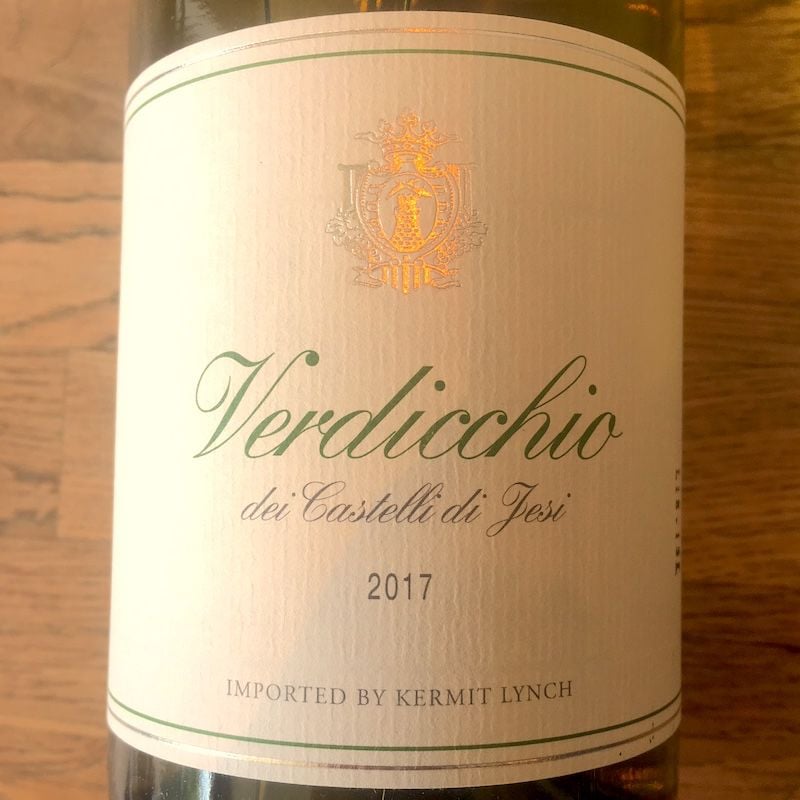 2017 Az. Agr. Santa Barbara Verdicchio dei Castelli di Jesi
appellation: Castelli di Jesi (Marche), Italy
variety: verdicchio

Along Italy's central Adriatic coast, tucked between the sea and the Apennines, the Marche region is green with agriculture along hills that ascend to steep coastal bluffs. This is the home of verdicchio, whose name comes from the root verde, describing both the greenish hue of the grapes and the resulting wine. The Castelli di Jesi DOC is one of the largest of the zones in which verdicchio is grown, and surrounds the town of Jesi and its ancient fortifications. Stefano Antonucci sustainably farms 45 hectares of vines, the majority planted to verdicchio. This bottling for Kermit Lynch is raised in stainless steel, keeping its fresh, lively notes and snappy body. Versatile and universally appealing, this white can easily pair with anything from light appetizers to bigger dishes like braised pork or full-flavored fish like mackerel.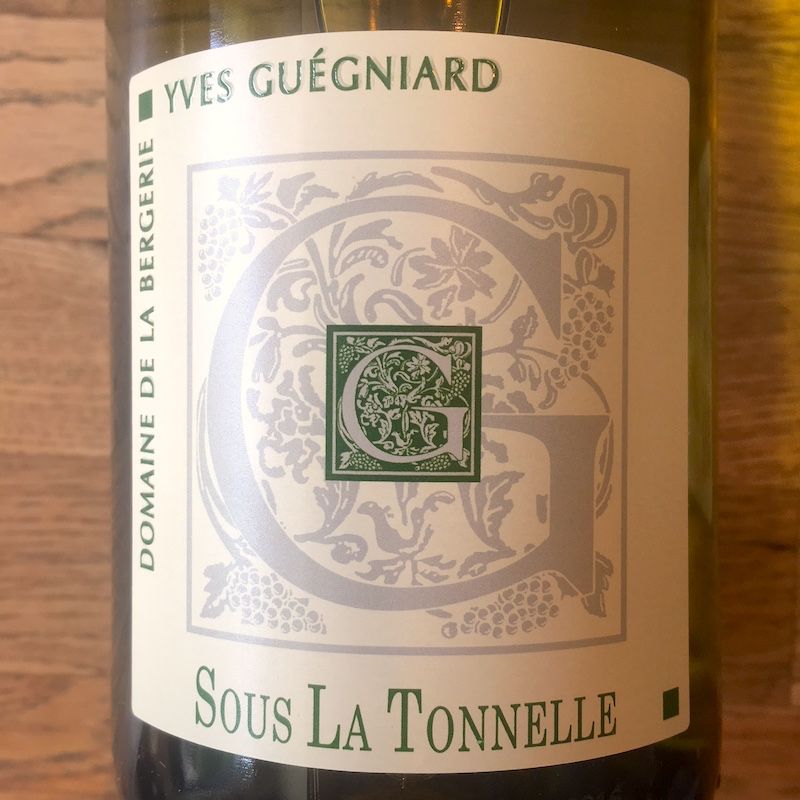 2017 Domaine de la Bergerie "Sous La Tonnelle"
appellation: Anjou (Loire), France
variety: chenin blanc

Yves Guégniard, his wife, Marie-Annick, and their daughter Anne are the current stewards of Domaine de la Bergerie, first established by Yves' grandmother Marie-Scholastique Horeau in 1964. The domaine has always adhered to a high standard of excellence: green harvest, strict sorting and separate vinification of each harvested parcel. Their 89 acres of vines are spread throughout the Central Loire Valley across multiple appellations, including Anjou, Savennières, Côteaux du Layon and Quarts de Chaume. The focus of the estate is chenin blanc, of which they make nine different cuvées, as well as cabernet franc, cabernet sauvignon and grolleau, which they use for reds and rose. This bottling, whose name translates to "under the arbor", is 80% chenin blanc with 20% chardonnay and sports a full, clean palate of fresh pear, with a lively streak of minerality. This is a perfect white for smoked salmon or soft cheeses like fresh chèvre.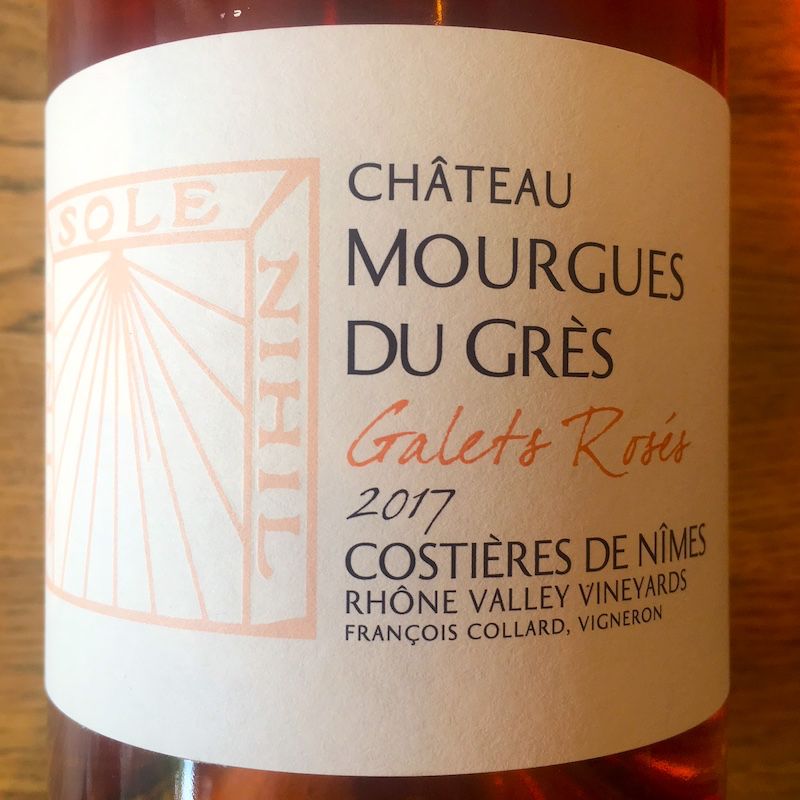 2017 Mourgues du Grès "Galets Rosés"
appellation: Costieres de Nîmes
varieties: grenache, syrah, mourvedre

The Costières de Nīmes is a north-south running appellation that sits east of the Rhone river just before it meets the Mediterranean. Until 2004 the appellation was classified as part of the Languedoc region to its west, but is now classified as part of the Rhone valley. Mourgues du Grès was historically an agricultural estate of the Ursulines de Beaucaire since the 16th century. The name Mourgues translates to "nun" in the Provencal dialect, and Grès refers to the rounded glacial rocks that are characteristic of southern Rhone terroir. François Collard has been managing his family estate here since 1990, converting the property to organic agriculture in 2004. He is committed to the estate's motto "Nihil sin Sole", Latin for "Nothing without Sun". This rosé reflects that sentiment perfectly - a blend of syrah, grenache and mourvèdre that is full and refreshing. Fermented and aged in concrete, and with no added sulphur, this rose is loaded with aromas of rose petals and raspberry fruit, and structured enough for tomato-based dishes like bouillabaisse or a summery pasta.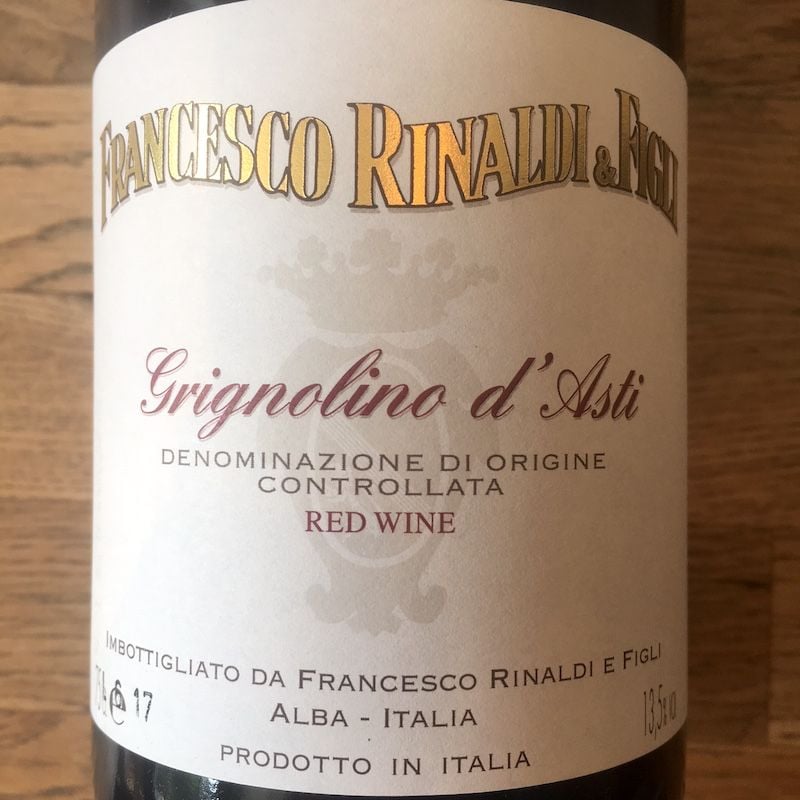 2016 Francesco Rinaldo Grignolino d'Asti
appellation: Asti (Piemdont), Italy
variety: grignolino

This storied family domaine was founded in 1870, when Francesco Rinaldi inherited a vineyard and house in Barolo, inspiring him to leave behind his work with the very large Mirafiore estate and set out on his own. One hundred and thirty years later, much of the same techniques are still used in the family's cellars. The current head of the family estate is the spry, nearly 90-year old Luciano Rinaldi, who took over the reigns of the family winery all the way back in 1941. Today he is assisted by his nieces, Paola & Piera Rinaldi, as they continue to make traditional wines, with no new oak, long macerations and long aging in large Slavonian oak botti prior to bottling. In fact, about the only thing that has changed here is that Luciano no longer crushes the grapes by foot himself! This bottling is made of 100% grignolino, native to the hills around Monferrato, fermented and aged in stainless steel. It is a thinner skinned grape, yielding a red that is light ruby in color, with subtle aromas of rose petals and cherries. It expands nicely on the palate with mouthwatering acidity and mild tannins. It handles a chill nicely, and is delightful with grilled vegetables or chicken dishes.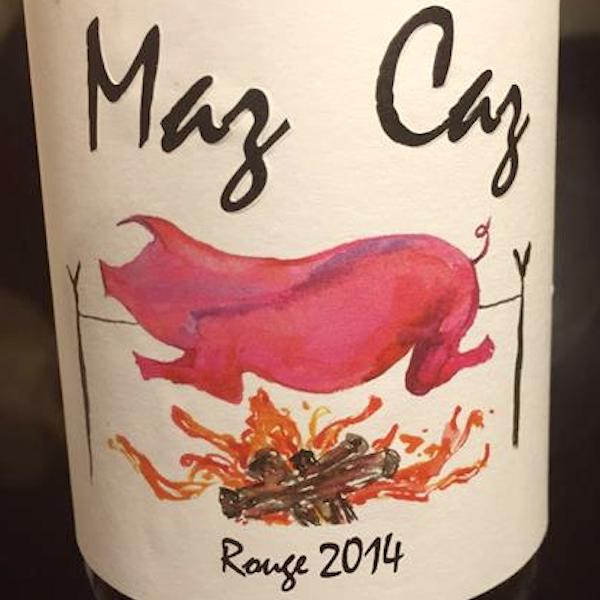 2016 Maz Caz Rouge
appellation: Costieres de Nimes (Rhone), France
varieties: grenache, syrah

Maz Caz is another wine brought to us by our friend, New York resident, and Bordeaux-based winemaker and importer Michele D'Aprix. Michele's connection with winemaker Stéphane Derenoncourt led to the creation of a small portfolio of like-minded Right Bank estates, from which she has branched out to the Costières de Nîmes and beyond. This simple red has what so many Rhone Valley reds these days are missing -- acidity! It retains the power and richness typical of the grenache and syrah varieties, which when framed by acid makes for a much more versatile warm weather red. Chill this one down to pair with pulled pork, burgers, or sausages.