Welcome to the latest installment of the Streetcar Monthly Pass. If you've already purchased a pass, thank you! If you haven't, you should check out this page to learn how it works. Below you'll find some information about each of this month's six Monthly Pass selections. On to the wines!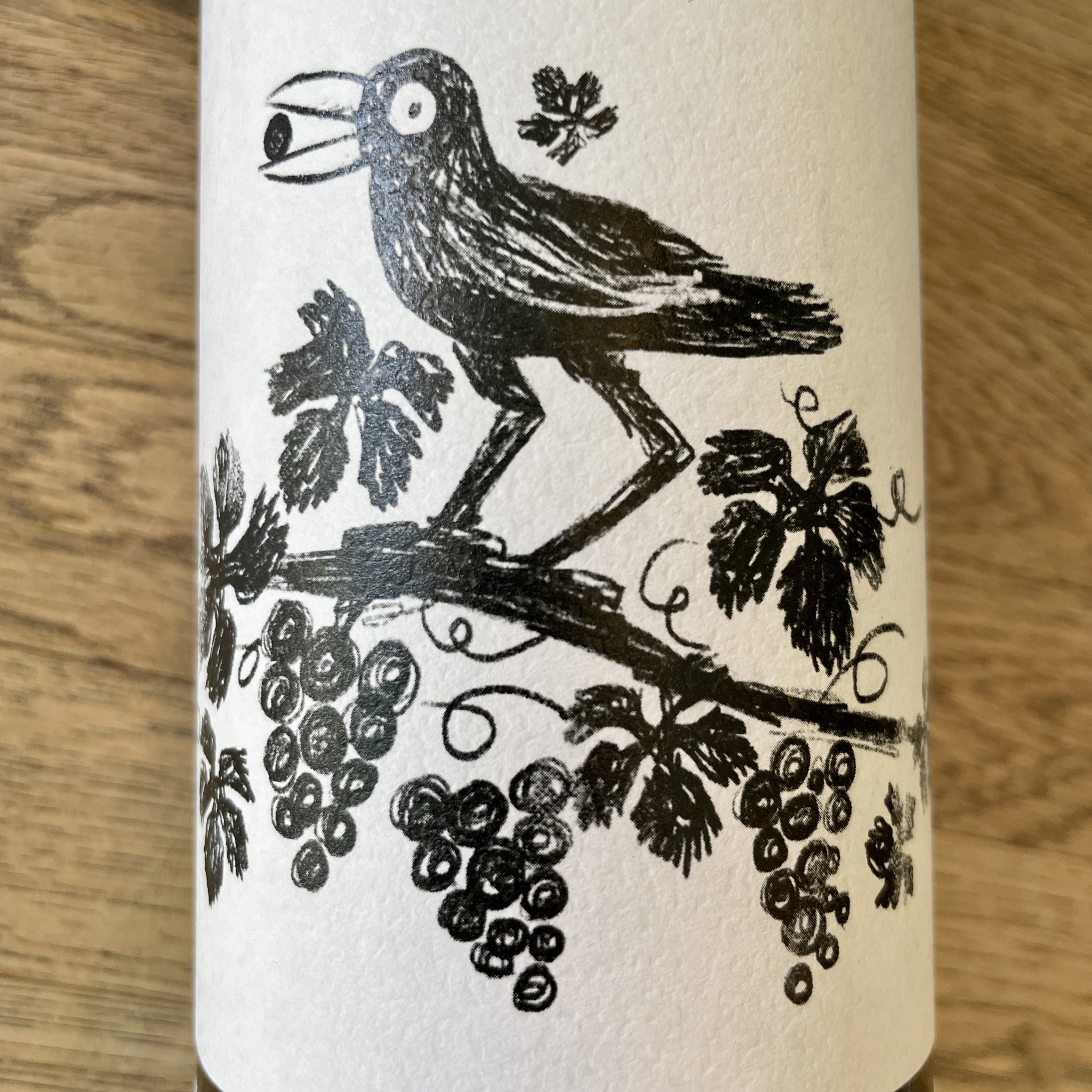 2020 Monemvasia Tsimbidi Asproudi
appellation: Laconia, Greece
variety: asproudi
organic
In 1997, the Tsimbidi family started their Monemvasia Winery from scratch, with the aim to revive the long-lost medieval era Monvemvasia/Malvasia wine. Their mission of preservation and experimentation soon led them to other rare indigenous varietals such as kydonitsa, mavroudi and the grape in this bottle, asproudi. Translating to "little white one", variations of the Asproudi grape can be found throughout Greece; some being genetically related and others not. For their version, Monemvasia ferments these little white grapes in stainless steel, then ages on the lees for 5 months. The resulting wine is perfect for the waning days of summer. Floral and citrus aromas mix with pear and lemon on the palate along with a lively bright acidity and long finish. A lovely aperitif on its own or pair with a lighter lemony pasta dish or a panzanella salad.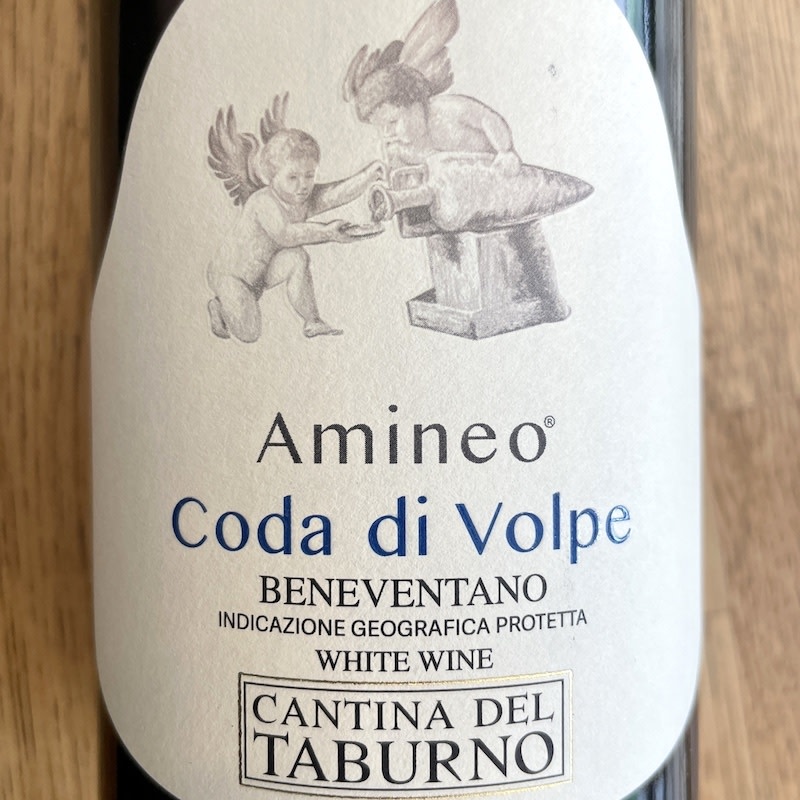 2020 Cantina del Taburno "Amineo"
variety: coda di volpe
appellation: Campania, Italy 


The Cantina del Taburno was founded as a co-op in 1972 on the slopes of an inactive volcano; and now belongs to the Agricultural Consortium of Benevento, which dates back to 1901. Over 300 small growers bring their grapes to the winery, where the focus is on the traditional grapes of the region, primarily aglianico and falanghina. They also produce wines from other varieties which all date back to ancient Greek and Roman times. Found almost exclusively in Campania, the name coda di volpa reflects the long, compact bunches of fruit that hang like fluffy fox tails from the vine. It's a lush, weightier white, fruity with a kiss of almond and baking spice — a beautiful wine to enjoy as the weather starts to cool and you reach for an extra layer in the evening (one could call it the wine world's pumpkin spiced latte). For pairings, think cavatelli pasta or a farro bowl with roasted golden beets and oyster mushrooms.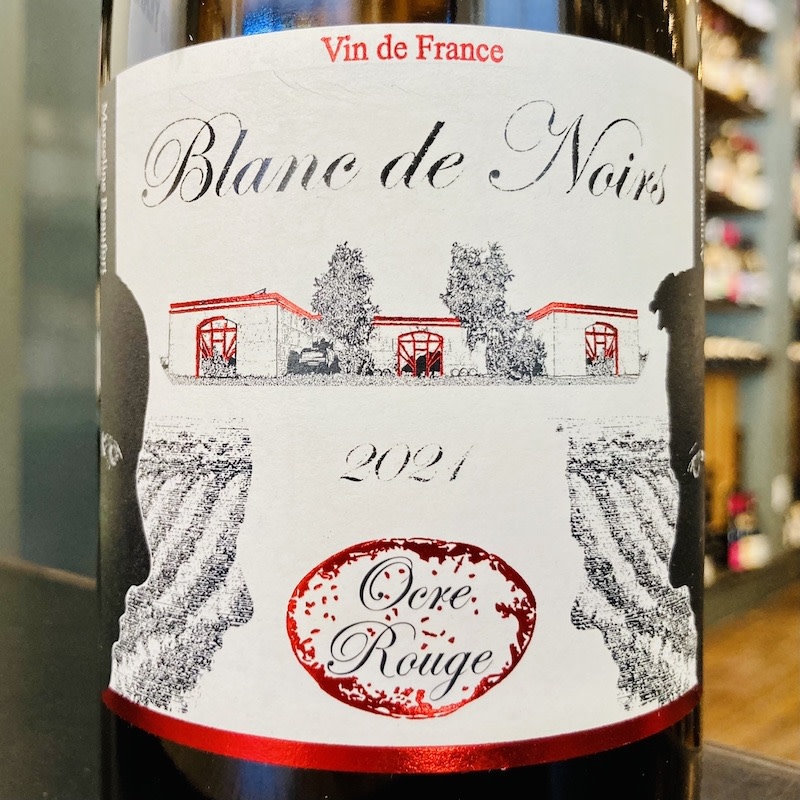 2021 Domaine de l'Ocre Rouge "Blanc de Noirs"
appellation: Vin de France (Languedoc)
varieties: pinot noir, grenache
biodynamic, vegan, low sulfur
Domaine de l'Ocre Rouge was started by Aymeric and Marceline Beaufort. Aymeric is the son of iconic Champagne vigneron Andre Beaufort. Rather than split the duties at his family winery with his five siblings, Aymeric decided from a young age that he would strike out on his own. In his last year in agronomy school he did an internship at Roederer Estates in California; an experience he says allowed him to see how Champagne-style wine could be made in a sunny Mediterranean climate. His search for affordable, high-potential vineyards landed him near Nîmes, in the eastern Languedoc, where ten hectares of untamed, red ochre clay soils (thus the name Ocre Rouge) were available. Marceline says everyone thought they were crazy, and maybe still do, but their consistently beautiful wines prove otherwise. This Blanc de Noirs is a new wine for them. Marceline was inspired by the soft, fragrant white wines of Alsace to create a similar cuvée from her red grapes. It's direct press pinot noir and grenache fermented without temperature control in neutral foudre. All their wines are raised in wood, a process they believe prepares the wine for a long life without the use of much additional sulfur. After resting for one month the wine is bottled without fining or filtration. Pair this versatile, subtle, rosy white with roast chicken, fresh pasta with garlic and anchovies, or washed rind cheese.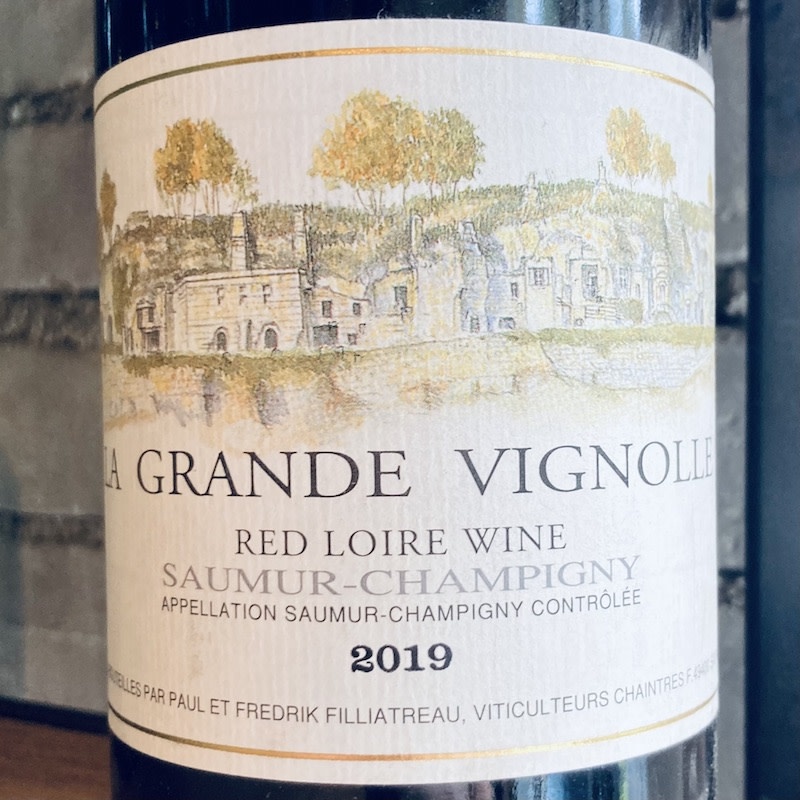 2019 Domaine Filliatreau "La Grande Vignolle"
variety: cabernet franc
appellation: Saumur-Champigny (Loire), France
organic, vegan
Domaine Filliatreau is a large estate of about 50 hectares located near the city of Saumur. The estate is known for its fruity, easy drinking style of Cabernet Franc; in fact it was founder Paul Filliatreau's stylistic shift to stainless steel vinifications with short macerations in the 1970's that made the style popular and in demand in Parisian bistros. Their most famous vineyard is called La Grande Vignolle; it rests atop a tuffeau stone outcrop that runs along the Loire river for a number of kilometers. During the 16th and 17th centuries, the stone, a creamy colored limestone, was quarried for building some of the great monuments and châteaux of the Loire. Cave dwellings and a few formidable houses were actually carved into the cliffs. The "La Grande Vignolle" label is a depiction of this site. This is a fresh, limestone-driven cabernet franc which offers loads of fun now; and can age beautifully for years. Serve it alongside rillettes, poached eggs in red wine sauce, or anything less fussy than those two dishes.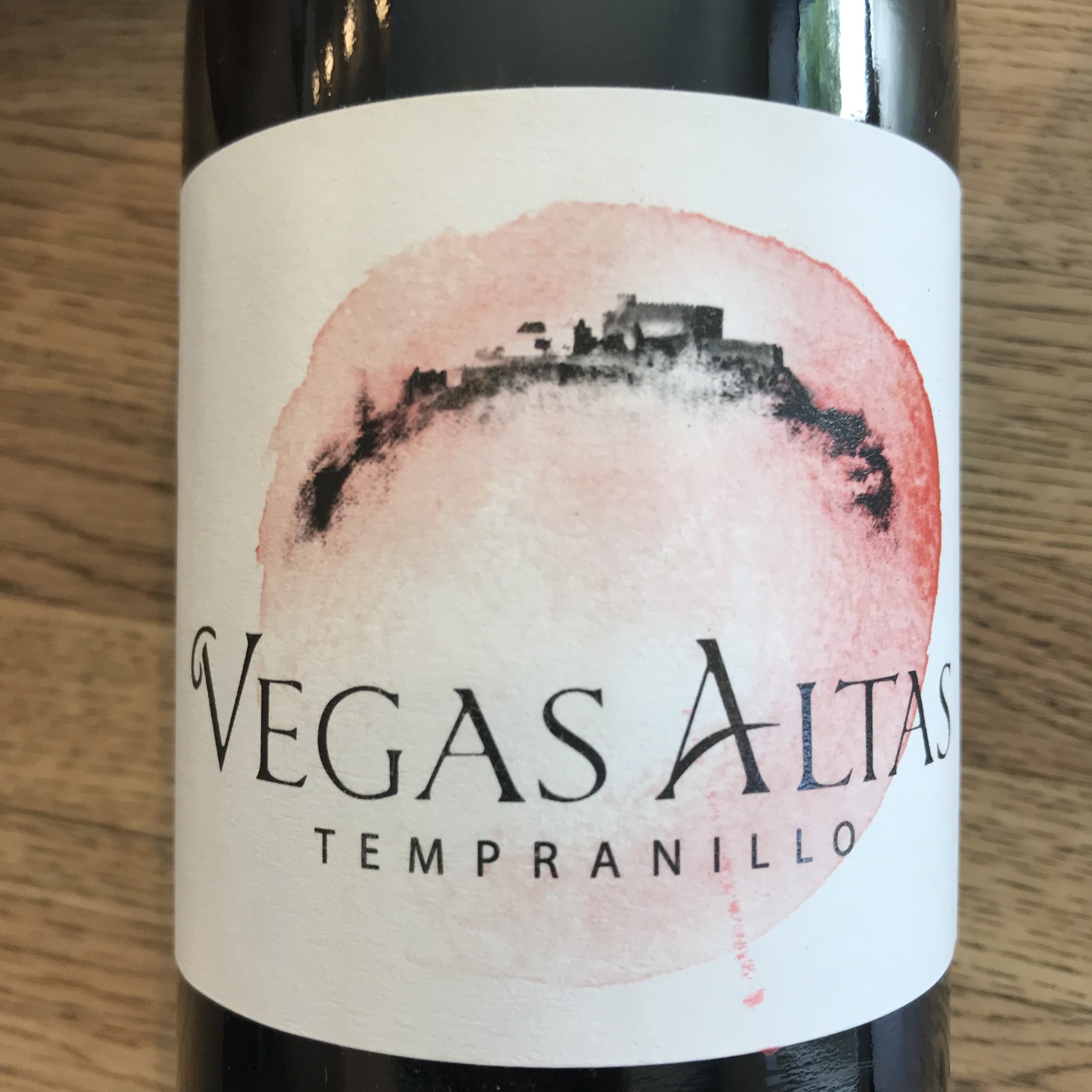 2021 Vegas Altas Tempranillo
appellation: Extremadura, Spain
variety: tempranillo
organic, vegan, low sulfur


Extremadura sits in southwestern Spain, along the Portuguese border. Known for beautiful national parks, ancient Roman ruins, medieval castles, and the wild black pigs that become the legendary jamon iberico, the sparsely populated Extremadura remains off the beaten path both in terms of tourism and wine accolades. However, the intense climate of temperature extremes coupled with thoughtful, attentive viticulture carries potential for excellent wines. Friends Juan Sojo and Ángel Luis González met in oenology school, and have been making wine together since 2003. They were the first in the area to convert to organic agriculture and have recently been incorporating more biodynamic practices into the vineyards. Growing along the banks of the Guadiana River, the grapes are harvested by hand at night while the temperatures are lower, preserving the fresh, energetic character of the fruit. Destemmed and spontaneously fermented with indigenous yeasts, this 100% tempranillo spends around 5 months aging in stainless steel with the fine lees. Bottled unfined, unfiltered, and with low to no SO2, it's a lively, medium bodied wine with juicy red fruit ready to drink right away. Use it as an excuse to practice your tortilla española skills, or just enjoy with jamon and queso!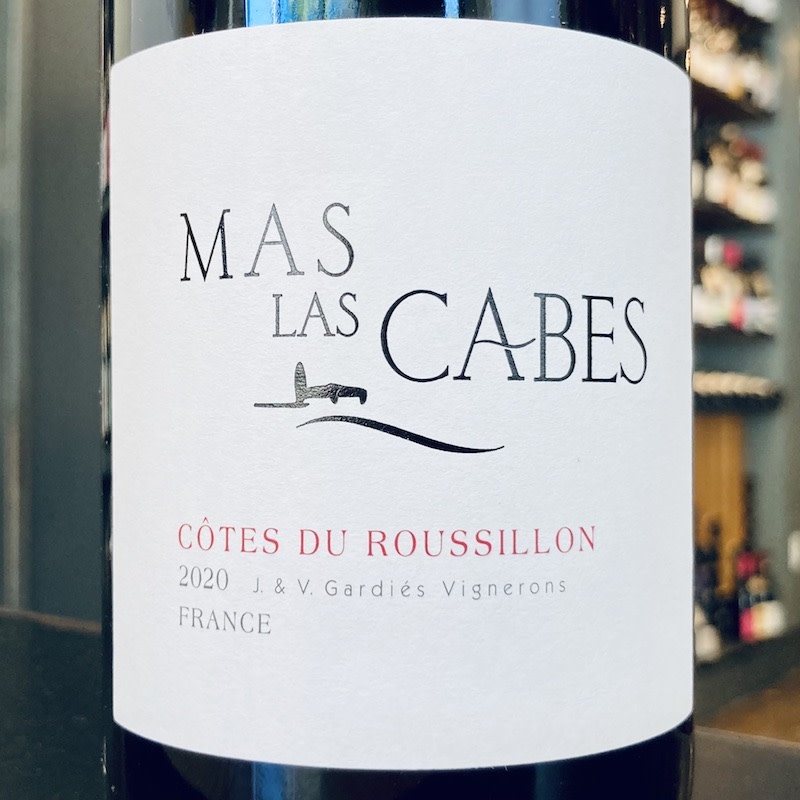 2020 Domaine Gardiés "Mas las Cabes"
appellation: Cotes du Roussillon, France
varieties: syrah, grenache, carignan
organic, vegan


Domaine Gardiés is a family winery covering about 30 hectares in the Roussillon, centered around the hilly, old Pyrenean hamlets of Vingrau and Tautavel. Jean Gardiés took over the family domaine in the early nineties and has slowly increased the amount of his production. Mas Las Cabes is a vineyard located near the village of Espira de l'Agly, a little closer to the once famous vineyards of Rivesaltes, and further, to the Mediterranean. They make a red and a white, the latter coming from vineyards of slightly higher elevation. The red is a blend of 60% syrah, 30% grenache, and 10% carignan, made with a long, traditional fermentation in concrete tanks before 1/3 is graduated to neutral barrels for 8 months. It's a deep, saturated red with soul and polish, fit for grilled sausages, ratatouille, or (of course) cassoulet.