Welcome to the latest installment of the Streetcar Monthly Pass. If you've already purchased a pass, thank you! If you haven't, here's where you should go. Below you'll find some information about each of this month's six Monthly Pass selections. On to the wines!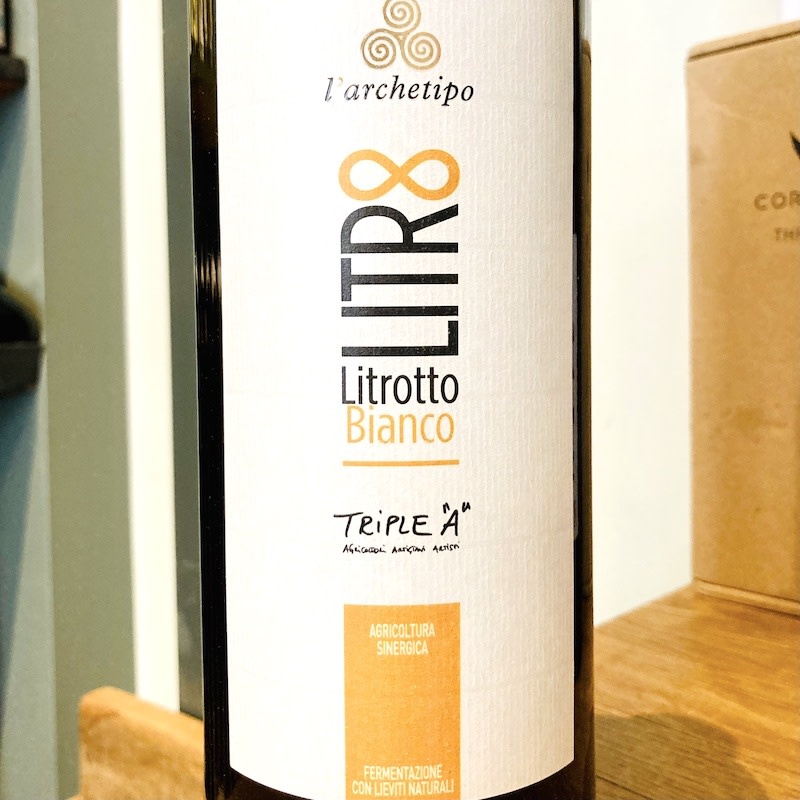 2020 L'Archetipo "Litrotto" Bianco
varieties: verdeca, falanghina, marchione, fiano
appellation: Puglia, Italy
biodynamic
l'Archetipo is a winery in Puglia with farming at the core of its philosophy. From the time Carlo DiBenedetto took over his family's property, he took up the task of conversion to organic viticulture. Since 2000, the principles of biodynamics provided the blueprint, and more recently the teachings of Masanobu Fukuoka have been employed. They do a little of everything here: sparkling, white, rosé, and red, all from native varieties, and they're all really good. The liter bottlings made their debut on these shores last year, and they don't disappoint. The white is a blend of verdeca, falanghina, marchione, and fiano. Search the internet for the word "orecchiette" for pairing suggestions.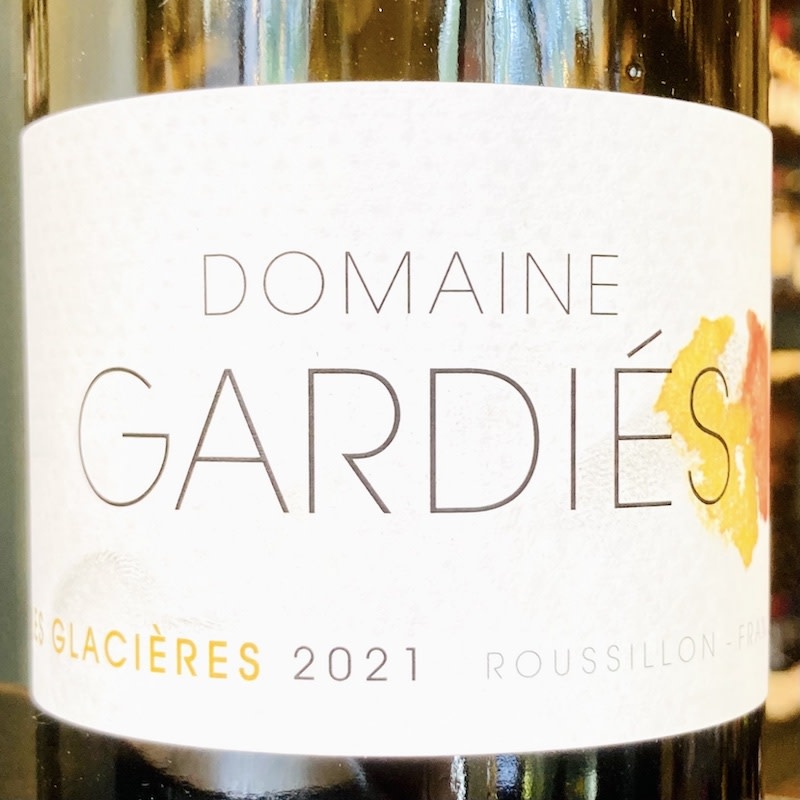 2021 Domaine Gardiés "Les Glacières"
varieties: roussanne, grenache gris, grenache blanc
appellation: Côtes du Roussillon
organic
Jean Gardiés is an 8th generation winemaker working in Roussillon, about an hour north of the Spanish border. After taking over the family business in the early 90's, he followed the lead of local biodynamic hero Gerard Gauby as an early regional proponent of biodynamic farming. Out of his domaine comes a full range of table wines, mostly blends of regional varieties, along with the delicious and out-of-fashion vin doux naturels for which the region is historically known. "Les Glacières" is made from a majority of roussanne rounded out with grenache blanc and grenache gris. It's an exercise in balance: rich but light, fruity and refreshing, with pleasant aromas of pear and apricot. We enjoyed it with a simple Greek pasta salad but it will take kindly to a variety of pairings -- just keep it light and fresh. And if you enjoy "Les Glacières", be sure to check out Gardiés' red blend "Les Millères" which is a current casual cart selection.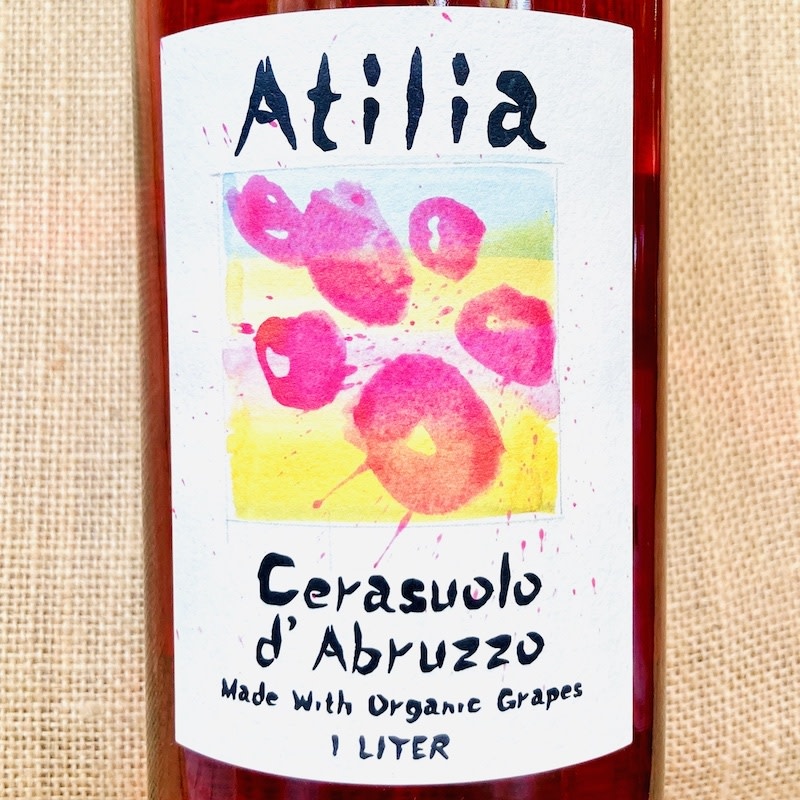 2022 Atilia Cerasuolo d'Abruzzo
variety: montepulciano
appellation: Cerasuolo d'Abruzzo, Italy


Atilia is made at one of Abruzzo's longest standing organic wineries from younger vine montepulciano. It's a deeper-hued rosé than those from southern France, for instance, which has everything to do with the grape variety and nothing to do with how sweet it is! Montepulciano just has so much color to give, and it wants to give it right away. There's really not much more to say about this wine, other than try making fresh egg pasta to go with it. Need help with that?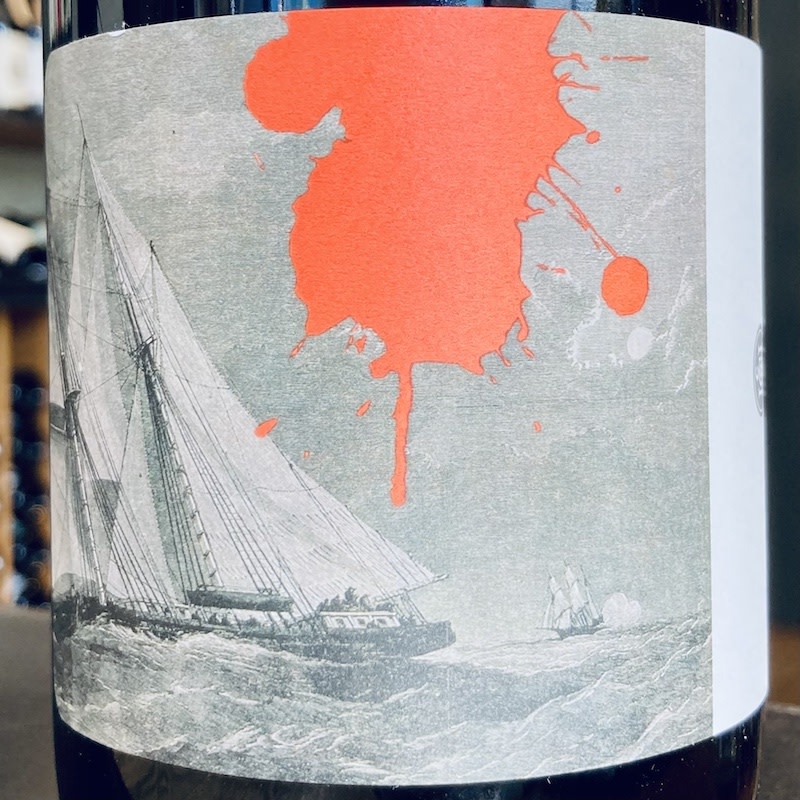 2020 Cruse Wine Co. "Monkey jacket"
varieties: valdiguié, petite sirah, carignan, and more!
region: North Coast, CA, USA


The writer/critic Jon Bonné published a book in 2013 called "The New California Wine" which surveyed the state's evolving viticultural landscape and profiled an innovative contingent of winemakers inspired by traditional Old World wines. These winemakers were advocates of sustainable farming and vineyard sites with untapped potential, often working with unusual grape varieties and taking a low-intervention approach in the cellar. Michael Cruse founded his wine project the same year as the book, or else he would be its poster child. Cruse is focused on creating "unabashedly Californian" wines that are fresh and pleasurable but also serious. His claim to fame is his sparkling wine project Ultramarine, which is completely unobtainable outside of California and barely obtainable there. He tends to work with off-beat varietals like tannat, carignan, st. laurent and valdiguié which is the dominant grape in "Monkey Jacket" red (the name is inspired by an old British sailor song). Valdiguié is often compared with gamay due to its similar appearance and flavor profile (in fact, from Prohibition until the 1980s it was known as "Napa Gamay") and it grows quite well in California due to its adaptability to warmer climates. "Monkey Jacket" is bright, juicy fun out of the gate but give it a half hour or so and layers of flavor will be revealed and you will be sipping steadily and happily. An everyday table wine, it's very food friendly...if there's any left when dinner hits the table.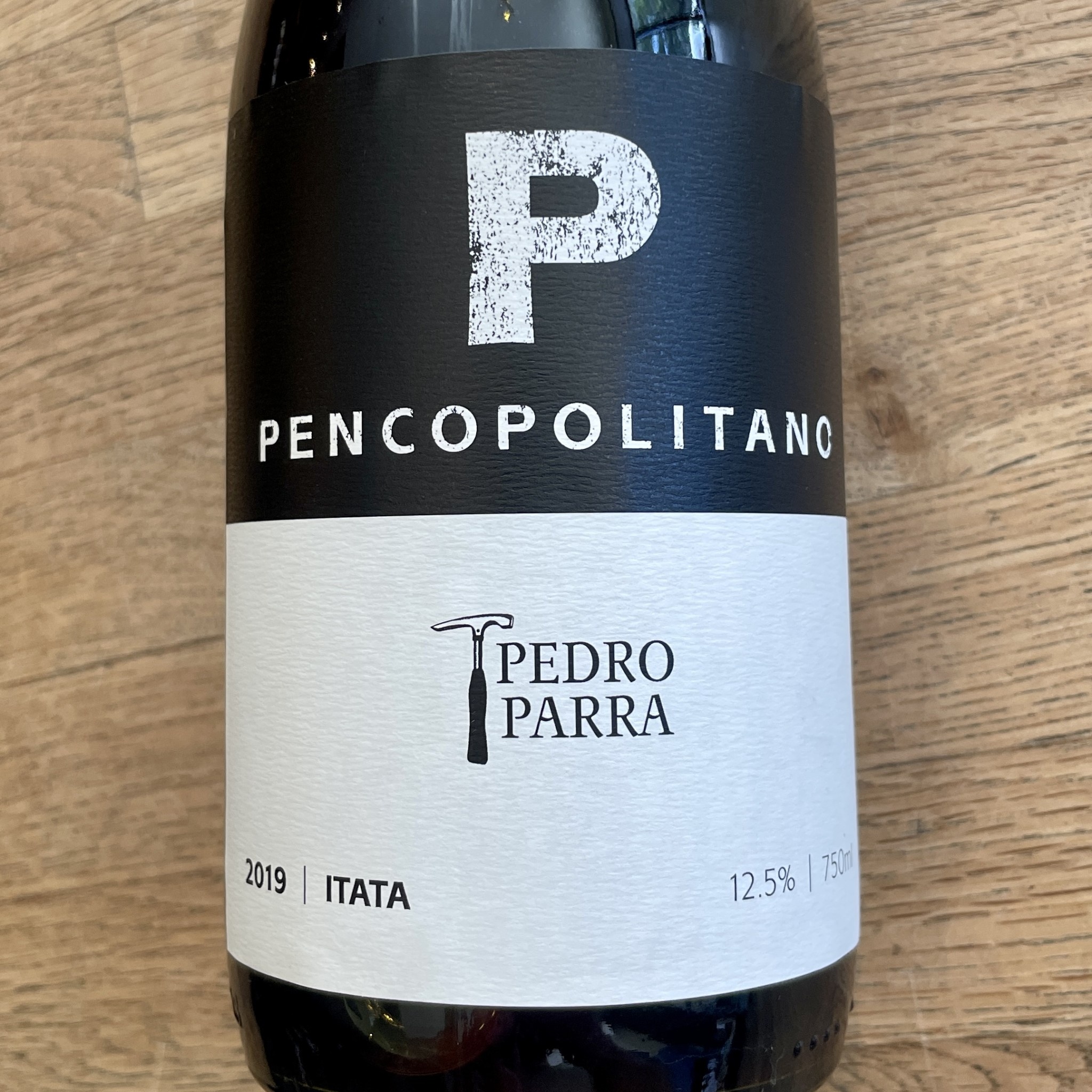 2019 Pedro Parra y Familia "Pencopolitano"
varieties: carignan, païs
appellation: Itata, Chile
organic
Pedro Parra spent 15 years consulting for well-known European producers (Comando G, Liger-Belair, etc.) before striking out on his own about a decade ago. This is the 7th vintage of "Pencopolitano", named after the third oldest city in Chile, Penco, which was destroyed twice in consecutive years in the middle of the 16th century by a group of indigenous warriors resisting Spanish occupation. The city was reestablished at a different site, and the old site is now known as Concepcion, which is where Parra was born. To this day, residents of Concepcion are called penquistas. The wine is a blend of the two most widely planted grape varieties in Itata / Bio Bio, carignan and païs, a.k.a. mission, all very old vines growing in the granitic soils of Cauquenes and Itata. This is a spicy, characterful red with a vivacious, ebullient personality that just wants to party.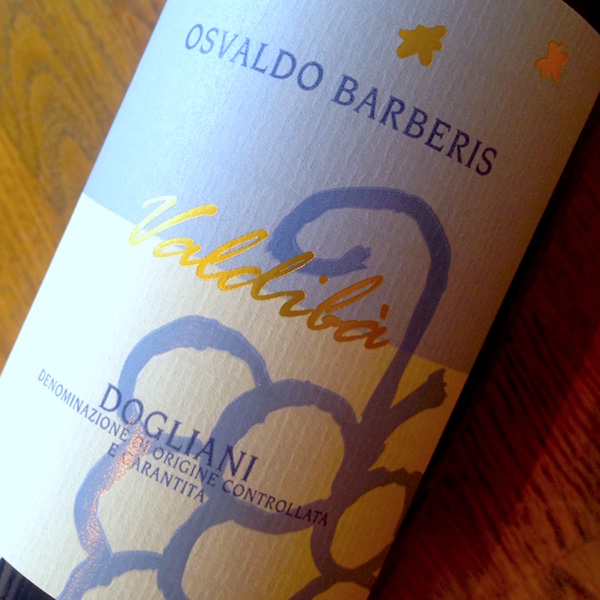 2021 Osvaldo Barberis Valdibà
variety: dolcetto
appellation: Dogliani - Valdibà, Piedmont, Italy
organic
Osvaldo Barberis runs his small family winery near the town of Dogliani in the Langhe. 
Osvaldo
's grandmother started the business, and back then wine was only made for local consumption. 
Osvaldo
 expanded the winery and now has 9 hectares, with 7 devoted to dolcetto, 1 to nebbiolo, and 1 to barbera.) As his family always has, he raises cattle to support the organic management of the farm. This pure dolcetto comes from the prestigious "Valdibà" sub-zone of Dogliani. Vinified in stainless steel tanks for 6 days, then aged in stainless steel for 6 months, before bottling without filtration and with a very small dose of sulfites. There's great dolcetto all over the Langhe, but there's something a little "extra" about the dolcetto from Dogliani, and we're here for it. If you find some hen of the woods out there this month, make risotto and have it with this.